Message Themes: Customize SMS Text Message Bubbles on iPhone/Android
I find nowhere to log out the Facebook Messenger. Why this app has no logout button. How can I sign out Facebook Messenger?
You may have been tired of the monotonous message themes of iPhone or Android phone. iPhone brings much convenience for many iOS users, however, it has the drawback that users cannot customize the SMS text message theme, not better than Android device. We are often asked about how to change SMS text message bubbles, and in this article, we will offer some tips and show you to personalize SMS text bubbles on iPhone or Android phone.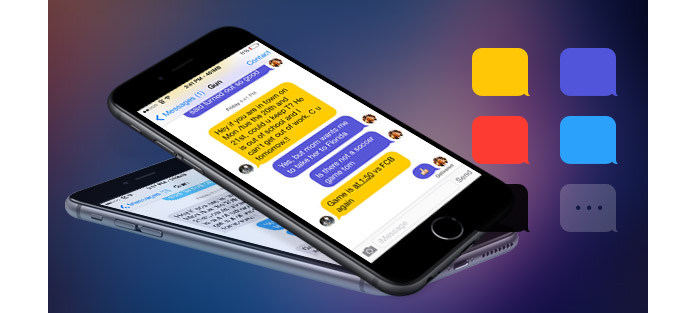 Part 1. Change text message bubbles on iPhone
You have to jailbreak iPhone for changing message themes. The modified iPhone enables the user to change the bubbles color, though it's not recommended to do. But changing the SMS text message bubbles will let you add a more personal look to your iPhone.
Step 1Unlock your iPhone and launch Installer. Navigate to Source and tap on "Edit" and choose "Add". Now in the window, you need to input http://apptapp.saurik.com" in the open column and waiting for the file to be downloaded.
Step 2Reboot iPhone, and open Cydia on the home. Go to Source and tap on "Edit" and choose "Add".
Step 3In the window, you need enter "SMS". Soon, you will get SMS package, choose one of them. After that, restart iPhone again.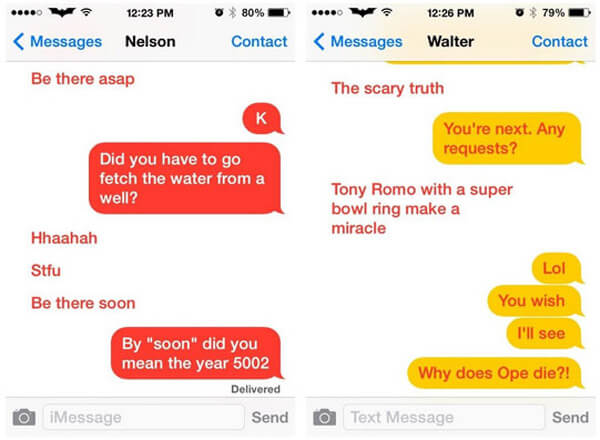 Step 4Open the iFile application on your iPhone. Go to the folder: var/ Themes/ MSN SMS/ Bundles/ com.apple.mobilesms
Step 5Tap on "Edit" and rename "com.apple.mobilesms" with "com.apple.chatkit." then click "Done".
Step 6Return to the iPhone Home screen and open your SMS app, now you can get a different SMS Text message bubble.
By the way, if you lose SMS text message on iPhone, you are able to use FoneLab for message recovery.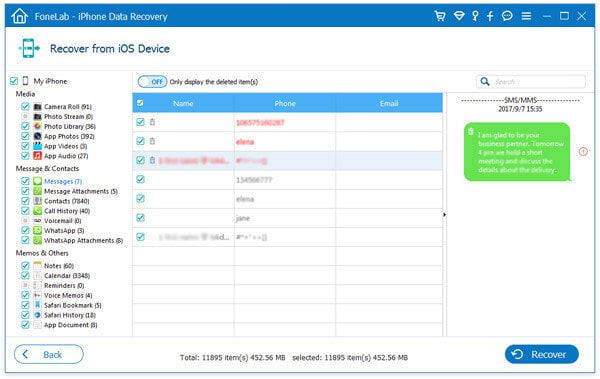 FoneLab enables you to easily access and preview all messages on iPhone, including the deleted ones and the existing ones. If your messages get lost, you are able to use the software to recover iPhone text messages directly or restore them from iTunes or iCloud backup.
Part 2. Customize SMS message bubbles on Android
We here take Samsung phone as an example. You are able to change message theme in the default Messaging app in a Samsung Android phone. And this part is going to how to customize the theme style, and how to change the background.
First launch the Messageing app. Tap the menu and "Settings".
Tap "Display" section and it includes two options: Bubble style, and Background style.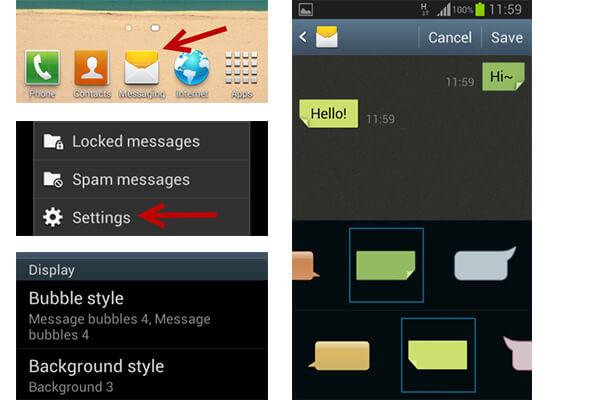 First, tap on Bubble style to change it. You are enabled to change the bubble style of messages. You are able to find lots of styles available for you to choose from at the bottom of the screen. The line at the top is the bubble for sent messages, and the bottom one is for received messages. But you are not allowed to use the same style for both sent messages and received messages.
Go back to the "Settings" screen, and then choose the option of "Background style". Also, there are many choices for you. If you are not satisfied with the default backgrounds, you can choose a picture or a photo from your gallery.
For Android messages recovery, in addition, you are able to adopt FoneLab for Android to help you.
FoneLab for Android
Best Android Data Recovery software to recover deleted files from Android phone/SD card/tablet on Windows 10/8/7 and macOS Sierra/macOS High Sierra.
Recover deleted SMS, contacts, call logs and documents from Android phone/SD card.
Restore deleted data from Samsung, HTC, LG, Huawei, Sony, Sharp, Windows phone, etc.
Back up Android deleted or existing data to PC or Mac computer for forever preservation.