How to Perform a Hard Reset on Android Phone
It applies to many situations when your Android phone needs to perform a hard reset. Whether you Android phone is getting slow, freezing, not responsive, responding incorrectly, or you can't remember the phone's password, you can solve this issue by a hard reset.
But how much do you know about hard reset for Android? Why do you need to do before Android hard reset? How to hard reset Android phones and tablets? This article will give you all the answers.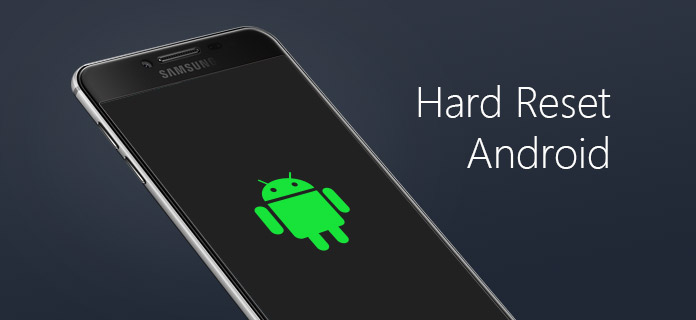 Part 1. What is hard reset on Android
A hard reset or factory reset is a full restore of an electronic device such as mobile phones to the state where it was made out in the factory. It entails erasing all installed applications, software, passwords, accounts and other personal data stored in the device. This is essentially the same as reformatting a hard drive. A hard reset may become necessary on a device which is no longer working. Many problems with a hand held device such as freezing, slowing down can be resolved by performing a hard reset on Android. But it should be used with caution, as it destroys all data stored in the unit.
Part 2. Backup Android data before hard reset (Important)
As we discussed above, it's risky to hard reset Android since you may lose Android data, so you need to backup data before Android hard reset. How to back up your Android phone before a hard reset? The following article will give you an easy method to help you safely and quickly back up Android data.
To achieve this, you need to get help with a third-party Android backup tool. Here we would like to recommend you Free Android Data Recovery, the most professional Android data recovery tool to help you back up Android.
Step 1 Download, install and launch Android Data Recovery tool on your PC/Mac.
Step 2 Connect Android device to the computer via the USB cable. Wait for several seconds until your device is detected.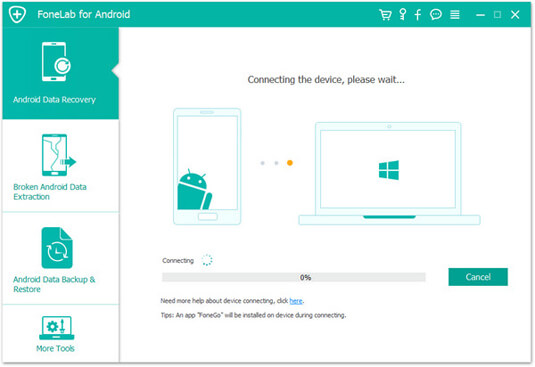 Step 3 Follow the steps on the interface to open the USB debugging mode and root your Android phone.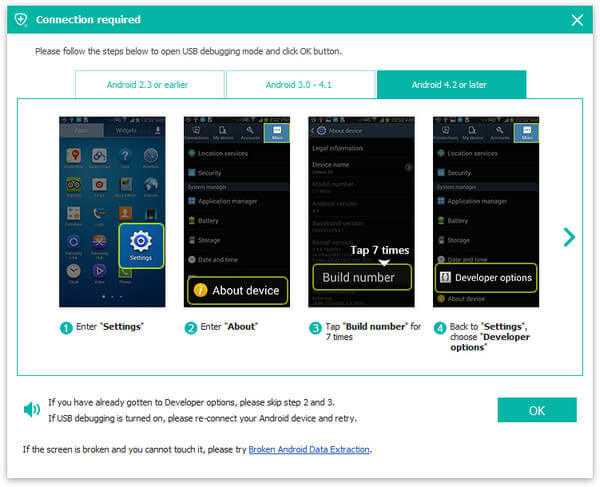 Step 4 After you root Android, the software will scan the information on your Android device. Files will be listed as categories, check the file you want to back up and click "Recover" button. Then data will be backed up and stored on your computer.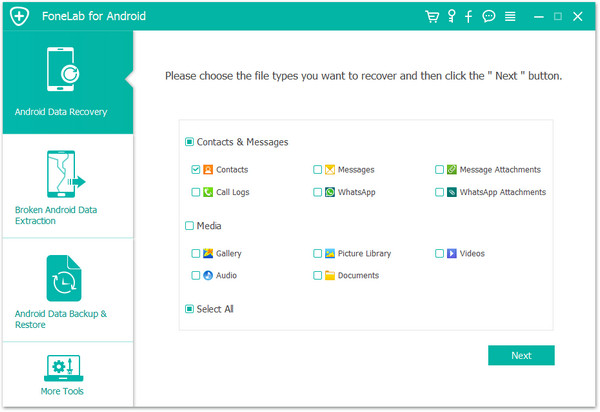 Part 3. How to hard reset Android phones and tablets
Now that you have backed up Android phone, you can hard reset Android assuringly. There are two methods you can use to hard reset Android phone. You can hard reset Android phone from the settings menu, or you can hard reset Android phone with hardware buttons.
Method 1. How to hard reset Android from the settings menu
The easiest way to hard reset Android is through the setting menu. The location of the hard reset option might vary slightly based on the phone mode you're using, but once you've found the "back up and reset" menu, you should be in the clear.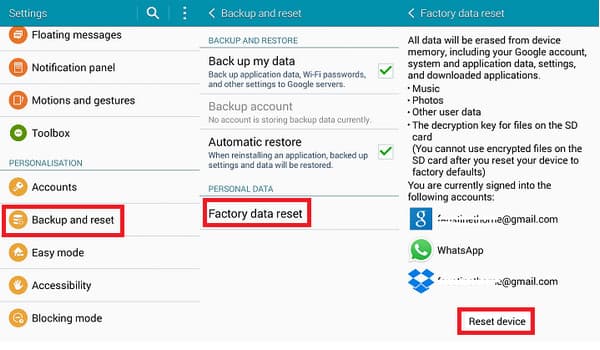 Step 1 Open Android Settings. (The Settings app have varying icons.)
Step 2 Click "Privacy" or "Backup and reset" settings according to your Android, then you can scroll down and find "Factory reset" (hard reset).
Step 3 Tap "(Hard) Reset phone" to restore Android to factory settings, then all your Android phone's internal storage will be wiped. If you want to erase all data on your Android SD card as well, you can check "Format SD Card" before reset process.
Method 2. How to hard reset Android with hardware buttons
If you can't access Android settings screen due to Android frozen or password issue, there is an ideal method for you to hard reset Android phone, that is to perform Android factory reset in Recovery mode. You can follow the simple steps below to hold down a button combination and enter Android Recovery mode to hard reset Android.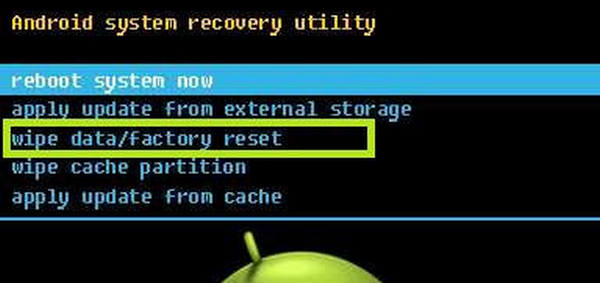 Step 1 Power down your Android phone/tablet, if your Android phone is frozen, you can pull the battery out.
Step 2 Press and hold the recovery buttons combination. The combinations may vary from device to device, so you may need to look up the instructions to enter Recovery mode on Android. The common button combinations include "Volume Up + Home + Power", "Volume Down + Power", "Home + Power".
Step 3 Once you enter Android Recovery mode, navigate the menu with the volume buttons, find and select the "Factory Reset/Wipe data" mode. Wait for the restore process to complete, after you hard reset Android phone, it will set back to factory defaults.
Compared with two methods, reset Android data under Recovery mode is more thorough. Besides, hard reset a Android phone under Recovery mode allows you to reset Android permanently.
Extended Reading: Trouble shooting with hard reset Android
If Android hard reset fails to work unfortunately, it may cause your Android data lost. In that case, we would like to provide you a powerful tool to troubleshoot issues with Android hard reset.
Broken Android Phone Data Extraction
Fix frozen, crashed, black-screen, virus-attack, screen-locked phone to normal.
Extract messages, contacts, WhatsApp, etc. from broken phone.
Support all Samsung phones like Samsung Galaxy Note and more.
In this article, we have mainly introduced all things you need to know about hard reset Android, such as what is hard reset on Android and how to back up data before hard reset. Moreover, we provided you two methods to hard reset Android phone, and touble shooting with Android reset. Still have more questions about how to hard reset an Android phone? Feel free to leave your comments below.