How to Convert PowerPoint to SCORM
You may frequently hear about SCORM and this SCORM content standard is discussed all the time. However, if somebody asks you what SCORM is, you will still feel struggle to answer the question. Here comes the question, what is SCORM? You may know that SCORM is the most commonly used content standard in eLearning, while nothing more. Don't worry, you can have a basic understanding of what SCORM does from this post. Moreover, we will show you a simple way to convert PPT to SCORM with SCORM converter. You can keep reading to find the answer.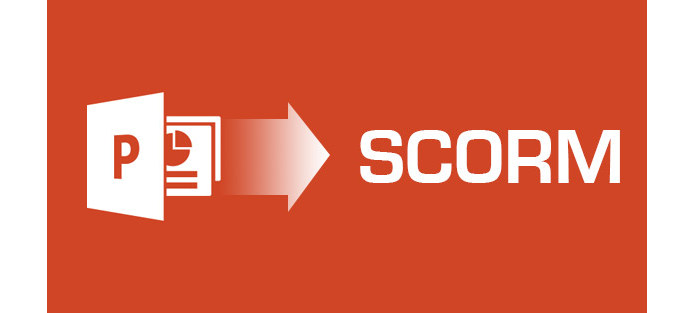 What is SCORM
SCORM (Sharable Content Object Reference Model) is a set of technical standards developed for eLearning products. It defines a specific way to construct Learning Management Systems (LMS) and training content so as to work well with other SCORM conformant systems. SCORM determines how online learning content and Learning Management Systems communicate with each other.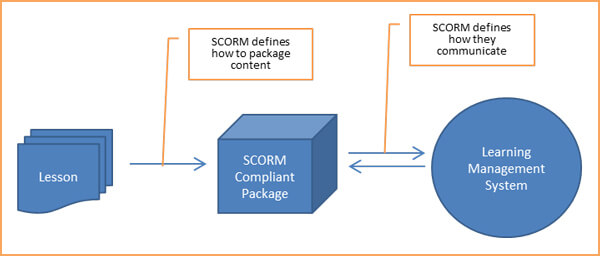 "Sharable Content Object" means that SCORM is aimed to create units of online training material that can be shared across systems. SCORM decides how to create "sharable content objects" or "SCOs" that can be reused in various systems and contexts.
"Reference Model" indicates that SCORM isn't actually a standard model. The industry has already had all kinds of standards that solved part of the problem. ADL (Advanced Distributed Learning) didn't write SCORM from the ground up. SCORM is just the simply references of these existing standards which tells developers how to use standards properly.
SCORM is widely used by some huge organizations. It has the critical momentum and is the de facto industry standard. Many industries have specified that their contents must be delivered via SCORM. It appears in a vast majority of RFPs to procure both training content and Learning Management Systems.
Best SCORM converter to convert PPT to SCORM
SCORM plays a really important role in online training. Content can be created one time and used in many different systems and situations without modification. What's more, content can be sold and delivered to users more quickly, and in a lower price. Then how to create SCORM-compliant content? In the following part of this article, we will show you how to convert PPT to SCORM with the powerful SCORM converter. You can take the nest guide to do that easily.
Step 1 Download, install and launch this iSpring Converter Pro on your computer.
Step 2 This SCORM converter is more likely a PowerPoint add-in. You can directly open the PPT file in the Microsoft PowerPoint software. It simply adds a tab to your PowerPoint and then makes all the options available.

Step 3 Click "Publish" on the PowerPoint ribbon.
Step 4 Click "LMS" on the left control and then click "Learning Course". You can select the suitable SCORM (SCORM 1.2, SCORM 2004, AICC, etc.) from the drop-down list of "Type".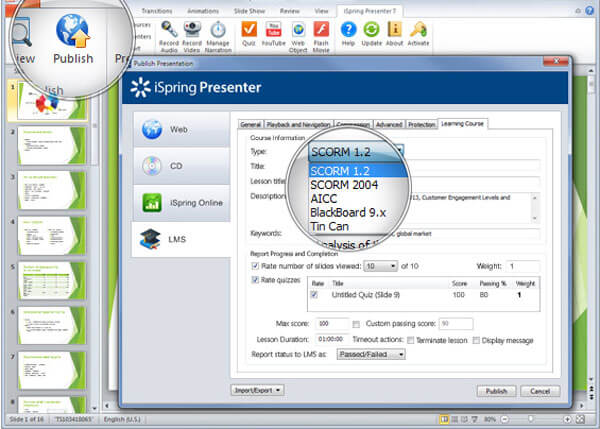 Step 5 Click "Publish" button to convert PowerPoint to SCORM.
With this useful SCORM converter, you can handily make the conversion from PowerPoint to SCORM within just a few clicks.
DON'T MISS: How to convert PowerPoint to PDF
If you frequently deal with PowerPoint files and want to convert PPT to video or DVD for better playback on your device. You can free download the professiona PPT to Video Converter and have a try.
In this post, we mainly talk about what SCORM is and how to convert PPT to SCORM with the SCORM converter. Hope you can know SCORM better after reading this article.
PPT to Video Converter
Make PowerPoint to video/DVD
Two converting modes from PPT to video conversion - Auto Mode and Advanced Mode
Convert to various formats like WMV, MP4, AVI, FLV, MOV
Diverse useful settings for DVD burning