How to Draw a Perfect Circle in PowerPoint 2016/2013/2010/2007
It is very easy to draw shapes in PowerPoint, as various ready-made shapes are provided, so that you are able to insert one or two shapes within one click. However, you may get confused when you want to draw a perfect circle in PowerPoint. There is no circle shape available in PowerPoint Shape gallery! How to draw a perfect circle in PowerPoint 2016/2013/2010/2007? You can take advantage of oval shape to realize a perfect circle.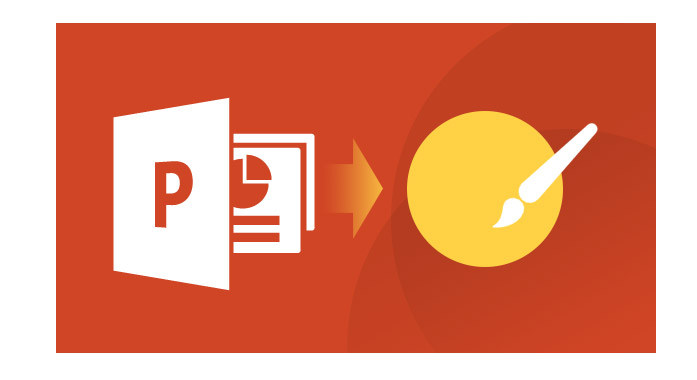 Realize a perfect circle shape in PowerPoint
Step 1 Launch PowerPoint. Generally, PowerPoint will start with a new slide in a presentation. You are able to change the slide layout to blank by clicking "Home" tab > "Layout" > "Blank".
Step 2 Choose the oval shape. You can find this option usually in the "Insert" tab from the top tool menu, regardless whatever PowerPoint version you are using.
PowerPoint 2016/2013: "Insert " > "Shapes " > Choose the oval shape.
PowerPoint 2010: "Insert" > "Illustrations" group > "Shapes" > Choose the oval shape.
PowerPoint 2007: "Home" tab > "Drawing" group > "Shapes" > Choose the oval shape.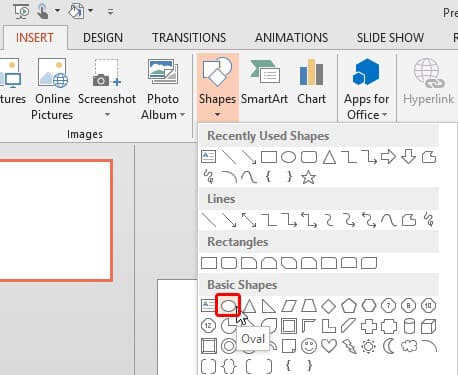 Step 3 Click anywhere on the slide to add the oval shape in a predefined size, typically 1 inch x 1 inch. Since the height and the width are the same, you'll find out that this oval is already a circle! For resizing, hold down the Shift key while dragging any of the four corner handles to retain the circle proportion (preventing the circle from becoming an oval).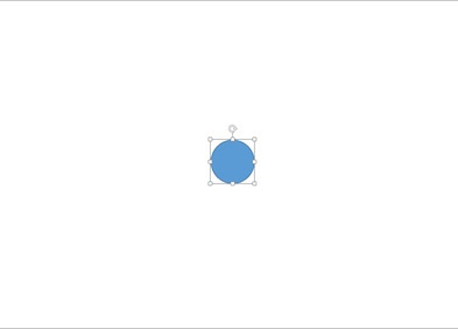 Step 4 Alternatively, click and drag on the oval shape with holding down the "shift" key, to keep the height and width to be equal. Also, you can hold the "Ctrl" key plus "Shift" key to draw a circle in the slide center. This method can also realize a perfect circle in the PowerPoint presentation.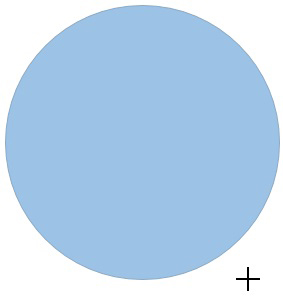 Step 5 Save the presentation.
Have you already known how to make a perfect circle in PowerPoint? For more creative PowerPoint presentation, you are introduced with PPT to Video/DVD Converter. With this program, you are able to make your PowePoint presentation into creative video or DVD.
Main Features:
Conveniently convert PowerPoint to video.
Efficiently convert PowerPoint to DVD.
Powerfully offer efficient converting modes.
Support multiple video formats and batch converting.
first-class converting speed and simple interface.
Interested in how to convert PowerPoint to video/DVD? Just download it and have a free try.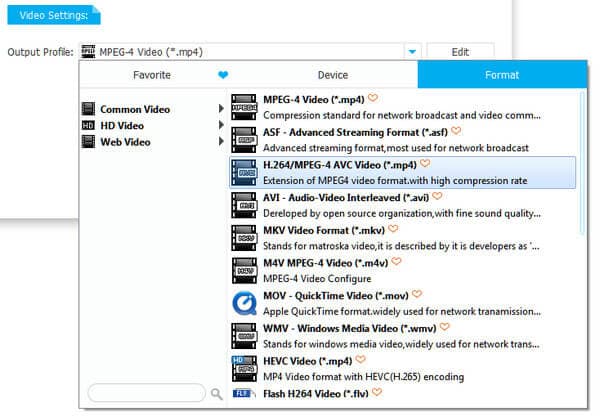 PPT to Video Converter
Make PowerPoint to video/DVD
Two converting modes from PPT to video conversion - Auto Mode and Advanced Mode
Convert to various formats like WMV, MP4, AVI, FLV, MOV
Diverse useful settings for DVD burning