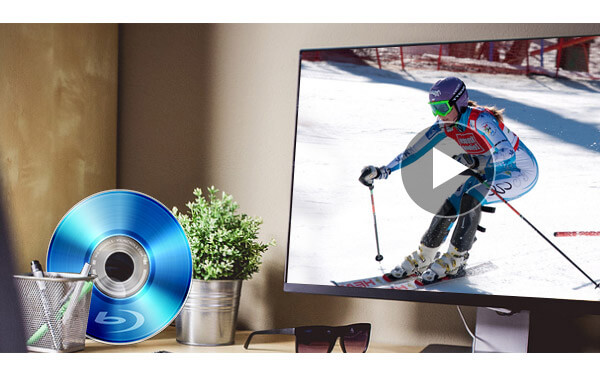 Blu-ray discs helps you watch movies and TV shows in full 1080p high definition resolution with unparalleled visual quailty and uncompressed surround sound. For sharp image and an unbelievably real audio experience, you need proper player software capable of playing any Blu-ray discs as well as a Blu-ray drive. Aiseesoft Blu-ray Player is such a Blu-ray player program that lets you easily play the latest Blu-ray discs with superb audiovisual effect. Scenes come to life as details leap at you, movements smoothen and images turn crystal clear.
Next we will show you how to play Blu-ray disc on computer with the player software step by step.
Step 1Start up the software
Run this player by double clicking its icon after download and installation. Along with the following loading interface comes a totally new Blu-ray disc playing experience.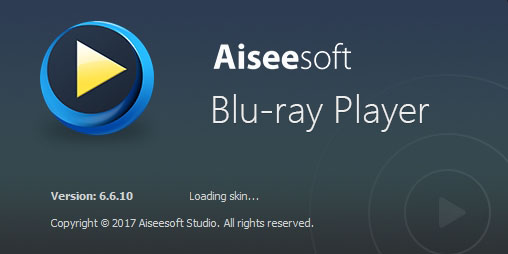 After the loading process, its main interface will show up. The black UI with several buttons whose function can be clearly reflected by their names declares its classic and simplicity.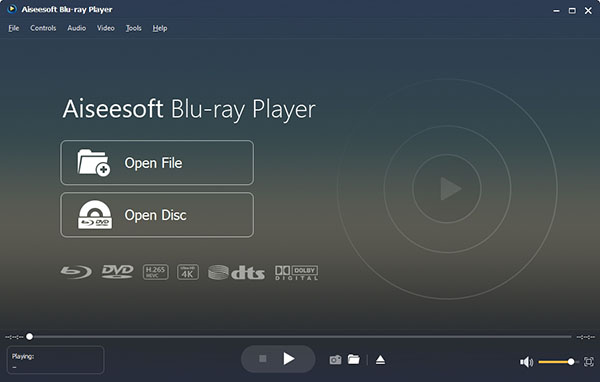 Step 2Play BD disc
Two big options in the main interface express what the software is mainly used to do. Since we are going to play Blu-ray discs, so here we should click Open Disc and choose the Blu-ray disc already inserted into the Blu-ray drive. Then this Blu-ray Player software will quickly load and start Blu-ray discs.

Tip: It also offers you an alternative way to open a disc, which is the File option on the top menu. You can choose Open Disc from its drop-down list. The small window on the left bottom will show you name of the Blu-ray disc playing. If using this player to play videos in other formats, you can also read the format in this small window.
Additional Features
Settings
In order to get better entertainment, some ways of setting you need to master during your playing Blu-ray discs.
1. You can just click the options on the top menu bar where File, Control, Audio, Video, Tools and Help are distributed. Audio Track/Chanel/Device, Video Track, and Size of the player are all available for you to choose.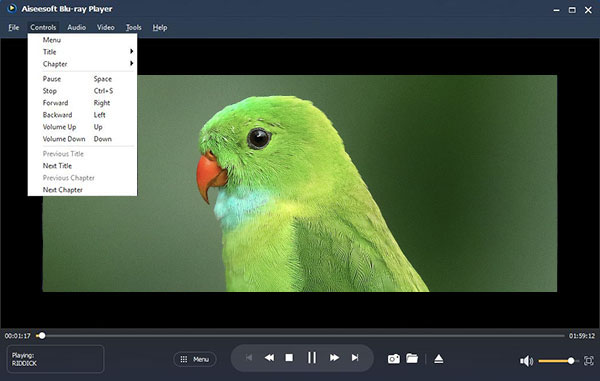 2. Right click on the playing area, and there will be a control panel popping up. You can play or stop the movie, choose title and chapter, and control the size of the player.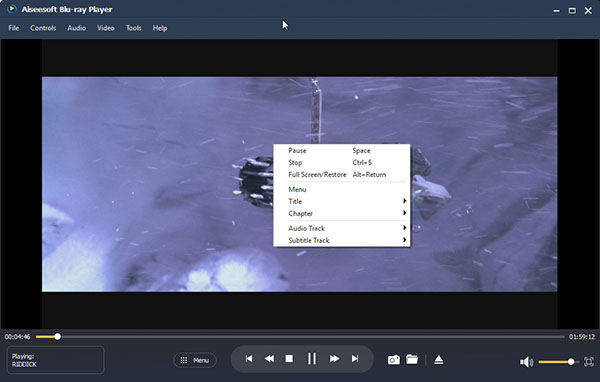 3. When your Blu-ray disc is playing in the Full Screen mode, you can right click on the playing area then choose Restore to go back to the normal one, or hover the mouse on the bottom of the screen so as to pop up the control bar. In addition, a much easier way is provided, which is to press the Esc button on your keyboard.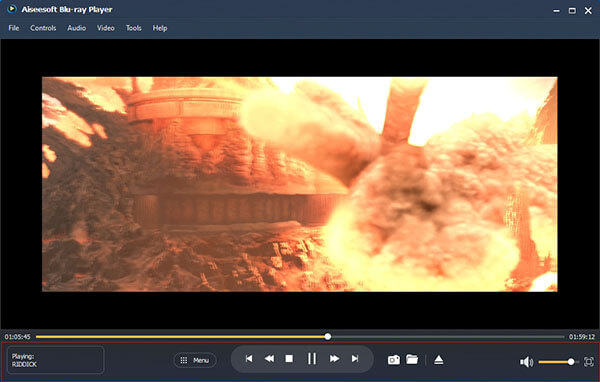 Snapshot
Taking a snapshot of your favorite scene when playing Blu-ray disc with this software is as easy as catching sight of the camera icon on the interface. Click the file icon nearby, you can directly open the file where the pictures are saved. If you want to change the storage path, you can click Preference from Tool icon to do some presetting.