How to Fix 4504 Message Not Found on Android
Have you ever trapped into the situation that 4505 message not found? If you are using a Samsung Galaxy phone, especially Samsung Galaxy S6, S5 or S4, you have a big chance to receive the creepy message from an unknown number. Because there is no number to be found, so you even can't get rid of it. In this article, we will show you what "4505 Message Not Found" is and effective ways to fix it. If you are facing the same problem, you can keep reading to find the best answer.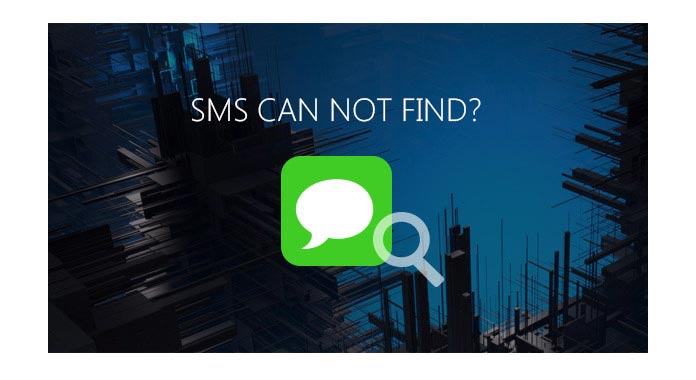 What is 4504 Message Not Found
The "Unknown Address 4504: Message Not Found" error is typically caused the enabling of the "Block Unknown Senders" option in the default Messaging application, residual current or internal conflicts that render the device unable to receive texts properly. It usually starts coming when you indeed receive a text message. The message is received as normal at first, and later it turned to 4504 message not found issue.
Fix 4505 Message Not Found error on Android
There is no official fix for this problem. If you want to get out of "Unknown address 4504: Message not found", you can try the next methods one by one to fix it yourself.
Soft Reboot
Step 1Press and hold the "Power" button on your Android phone until you see the device option menu.
Step 2Tap on "Restart" option to reboot your device.
After your Android device reboot, open the message app to check if there is still the "4504 Message Not Found" problem.
Hard Reboot
If the message not found error still exist after you perform a software reboot of your phone, you can try performing a hard reboot.
Step 1Just turn off your phone and pull out the battery.
Step 2Wait for a few seconds and then put the battery inside and turn on the phone.
This way should fix "Unknown Address 4504: Message Not Found" problem.
Reseat SIM card
Nowadays, more and more phones don't allow you to pull out the battery. At this time, you can try reseating the SIM to cure the "4504 message not found" issue.
Step 1Turn your Android phone off.
Step 2Take the case off or use the SIM removal tool to take your SIM card out.
Step 3Give the SIM a wipe with a soft cloth.
Step 4Replace the SIM and reboot the phone.
After rebooting, you can go to the message app to find out if the "4504 message not found" is gone.
In this article, we mainly talk about what 4504 message not found is and effective ways to fix it. Before you fix the 4505 message not found error, you'd better back up all the treasured Android files. If you still mistakenly deleted some important data, you may need to rely on the professional Free Android Data Recovery to help you get them back to your phone.
FoneLab - Android Data Recovery
For Mac
FoneLab for Android is the bravo software to back up data from Android phone/SD card/tablet to computer (PC and Mac).
Backup contacts, SMS, WhatsApp data, pictures, music, videos, etc.
Sync data from Android phone/tablet/SD card to PC or Mac without root.
Transfer data from almost Android mobiles like Samsung, HTC, LG, Huawei, etc.