Three Methods to Burn Music to an Audio CD
It is useful to burn music to an audio CD if you want all your favorite songs in one place rather than having to switch between separate albums. In order to do that, a homemade audio CD is functional enough. Unlike a data CD (MP3 CD), which cannot be played in regular stereos, an audio CD can be listened from a sound system, CD player or computer like one audio CD you bought in store. What's more, an audio CD is very easy to make, if you have access to a CD-RW or DVD-RW drive, audio files of your music, a blank CD, and a media player, then you can burn an audio CD.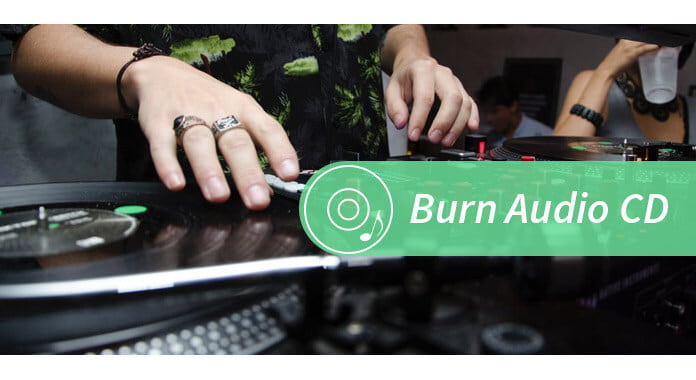 So how to burn music to an audio CD? In the following article, we will provide you three methods to help you burn audio CD.
Method 1. Burning an audio CD with Windows Media Player
The most straightforward option to burn an audio CD is to use Windows Media Player. With Windows Media Player, you can make an audio CD that stores about 80 minutes and will play in almost any CD player. Here is how to burn an audio CD.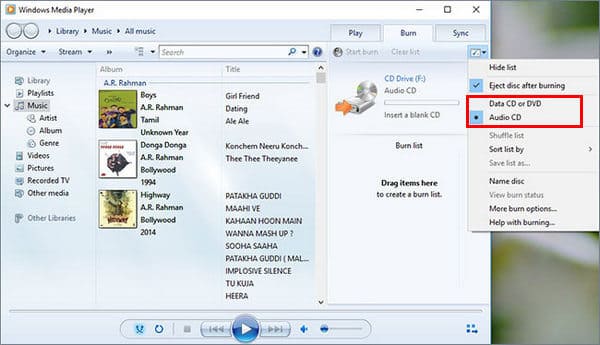 1. Open Windows Media Player.
2. In the Player Library, select the Burn tab, select the "Burn" > "Audio CD" (or Data CD or DVD.)
3. Insert a blank disc into your CD or DVD burner. If your PC has more than one CD or DVD drive, select the drive you want to use.
4. Search for the items in your Player Library that you want to burn to the disc, and then drag them to the list pane (on the right side of the Player Library) to create a burn list.
5. When you're finished with the list, select Start burn.
Method 2. Burning an audio CD with iTunes
If you are using Mac, you can use iTunes to burn music to an audio CD.
1 Open iTunes app.
2 Click on "File" > "New" > "Playlist" to begin a new playlist. You can rename the playlist as you like.

3 Add songs to your playlist. Simply drag and drop the songs you want in your burned CD over to the playlist you just created.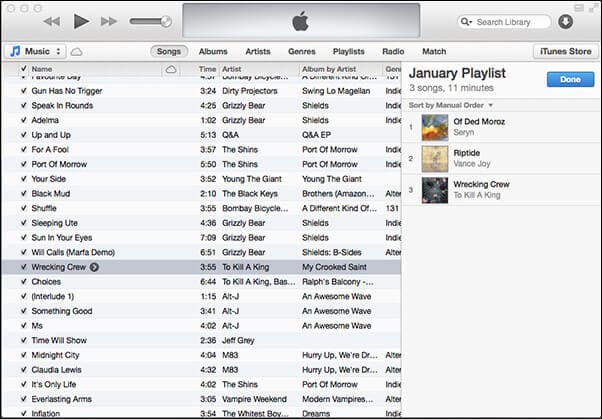 4 Click on "Now, you can burn the playlist to a CD. To do this, go to "File" > "Burn playlist to Disc".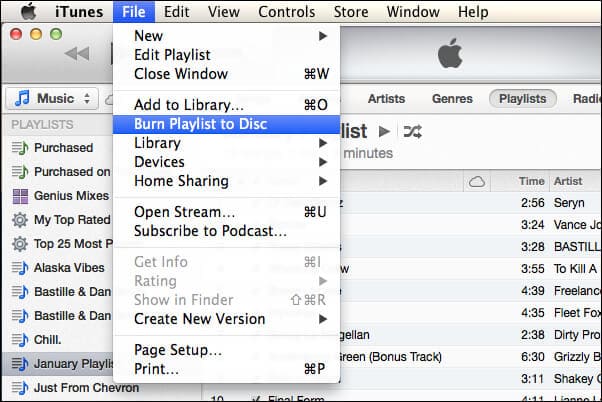 5 A windows called "Burn Settings" should appear on your screen. You can choose your disc burner, a preferred speed, and choose "Audio CD" as disc format.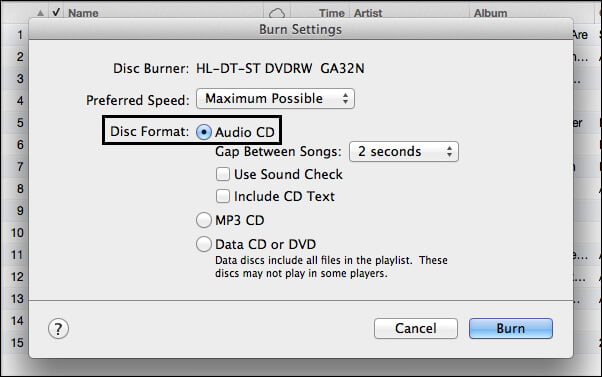 6 Once you have everything set up, insert a blank CD-R/CD-RW disc, then press the "Burn" button. After your burn has finished, you can enjoy your audio CD.
Method 3. Using professional audio CD burning software
Even though software media players such as iTunes, and Windows Media Player are able to burn music to CD, you will have probably discovered that most are very limited on what they can do. Using a dedicated DVD burning program gives you the flexibility to burn music, video, and other types of files to CD, DVD, and even Blu-ray.
In order to burn an audio CD, here I highly recommend you a professional audio CD burning program called Aiseesoft Burnova. As an advanced audio/video burning tool, Burnova enables you to make an audio CD with ease. Now free download Burnova and enjoy the simplest way to burn music to audio CD.