Effective Ways to Convert CDA to MP3
What is CDA? Standing for Compact Disk Audio, CDA is not an audio format, but a file extension, which provides available information to an audio CD. CDA files don't include any actual pulse code modulation (PCM) information but only track length and time in fact. That's the reason why your computer prompts you of CDA playback error when you attempt to copy CD tracks into computer and then play them without CD. Unfortunately, .cda files can be played only from a CD-ROM. Your PC or Mac cannot directly play CDA files, so you may consider to convert tracks in CDA to another audio format for better saving. MP3, as a commonly-used audio format, which uses compression to save much space. Want to convert CDA to MP3? For better CDA to MP3 conversion, you can rely on this article and find some effective ways.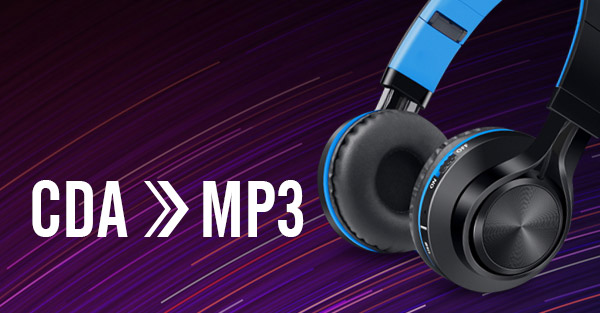 Convert CDA to MP3
Part 1. Use iTunes to convert CDA to MP3 on Windows or Mac
When you insert a CD to CD drive and play it on your computer, you will find every track has a label with "Track##.cda". Actually, iTunes is great and useful CDA to MP3 converter alternative. As long as you've installed iTunes on your Windows or Mac computer, you can easily change CDA files to MP3 with ease.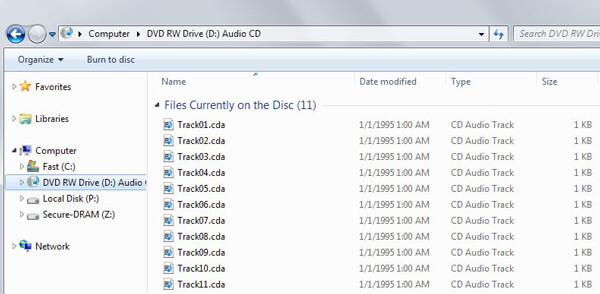 Step 1Launch the latest iTunes on your PC or Mac. Check iTunes converting settings by click "Edit" from the top menu and choose "Preferences".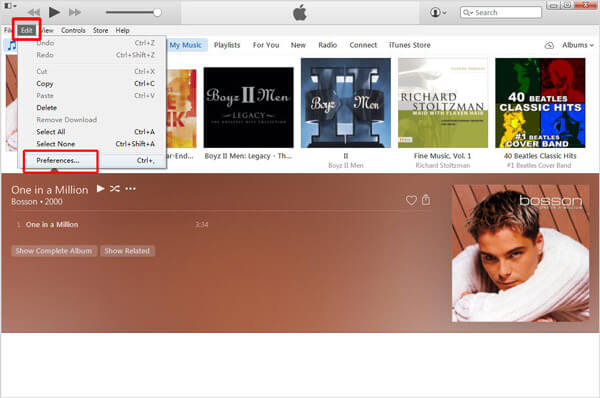 Step 2Hit "General" > "Import Settings". Choose "MP3 Encoder" from the "Import Using" tab. Click "OK" to apply the settings.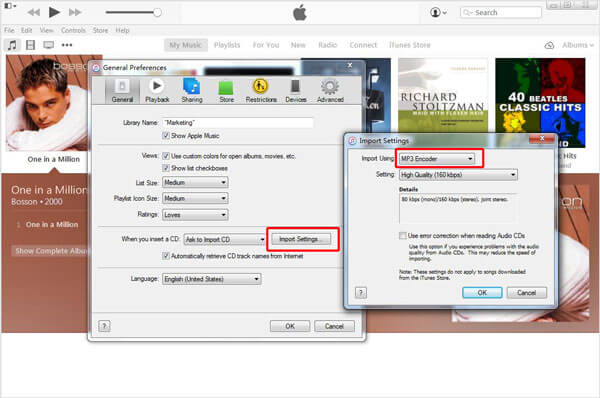 Step 3Insert your CD to CD drive. Click the "CD" icon when iTunes detects it, you can will all available CD track will be display in the interface. Highlight and mark the boxes of tracks you want to transfer to iTunes library, and click "Import CD" button.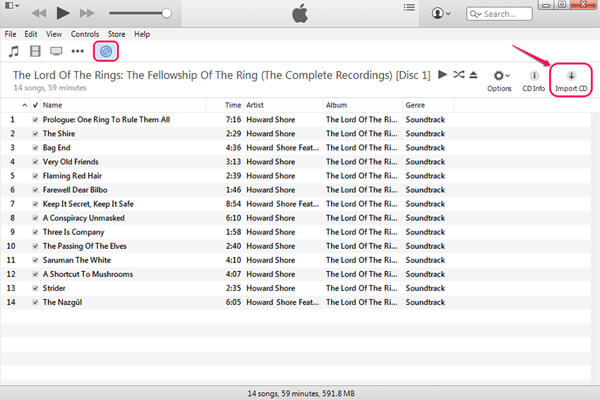 Step 5Choose the CD audio, and right click it. Choose "Convert MP3 Version" option. For a while, you'll find an MP3 copy of your CD track shows.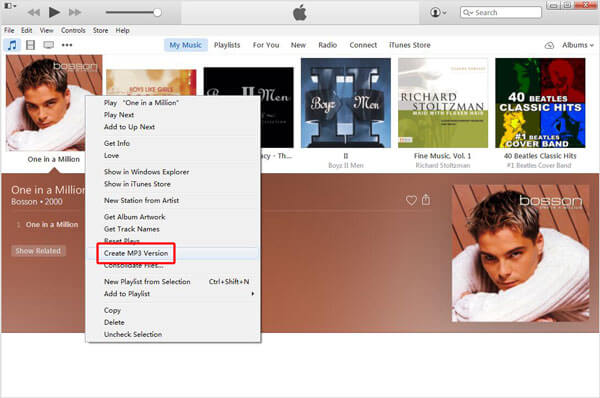 Part 2. Record CDA files to MP3 with original quality
Is it a little complicated to covert CD to MP3 with iTunes? It is indeed time-consuming when you have to convert the CDA files into MP3 audios one by one on iTunes.
To make it simple to turn CDA audio tracks into MP3 file, why not find an alternative way for CDA conversion? You should consider recording CDA to MP3 instead. And in this part, you are recommended with the best CDA Recorder. With this excellent CDA track recording tool, you can easily and effectively capture the CD audios and save them in MP3 format.
Step 1Launch CDA Recorder on your Windows PC. Click "Audio Recorder".

Step 2Choose to record CDA files from system audio or microphone based on your need. And here, for better recording effect, you are advised to choose recording from system voice.

Step 3Insert CD and start the playback. Click "REC" button to record the CD track. Click "Stop" button when the recording is finished, and then save the recording in MP3 format.

With the help of CDA recorder, you can easily change CD to MP3 without any quality loss. Apart from CDA recording, this recorder can be your great choice when you want to:
➤ Record on-screen video calls, gameplay and so on.
You can learn the steps from the video below: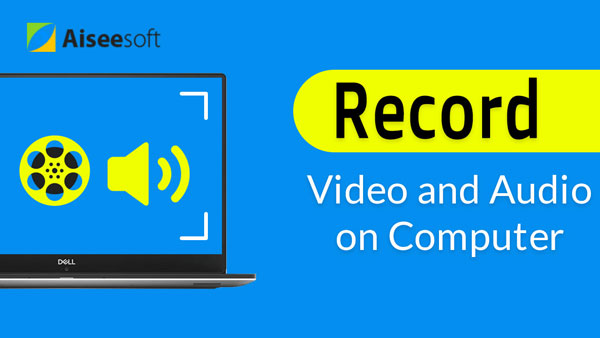 Part 3. Rip CD to MP3 with Windows Media Player
Windows Media Play can assist you when you want to convert CDA files into MP3.
Step 1Launch Windows Media Player form "Start Menu" > "All Programs".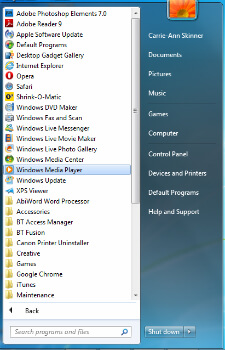 Step 2Insert CD and wait your computer to recognize it. Windows Media Player should automatically read the CD and present the audio track and main information of it.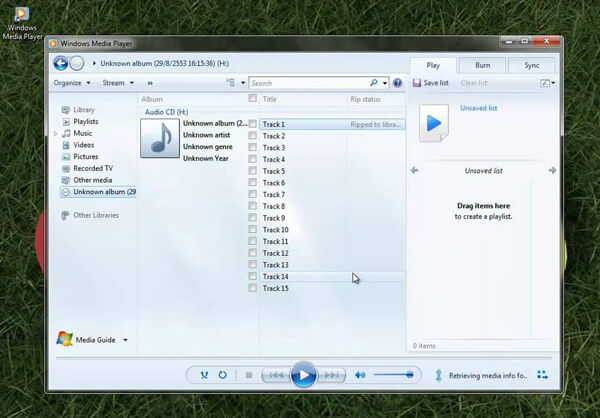 Step 3Hit "Organize" > "Options" from the upper menu. Click "Rip Music" tab from the pop-up options window.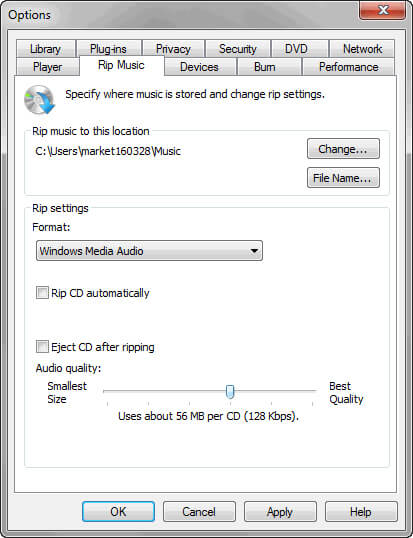 Step 4Click "Changes" button, and change the file folder where you want to save the ripped CD track. Click "OK".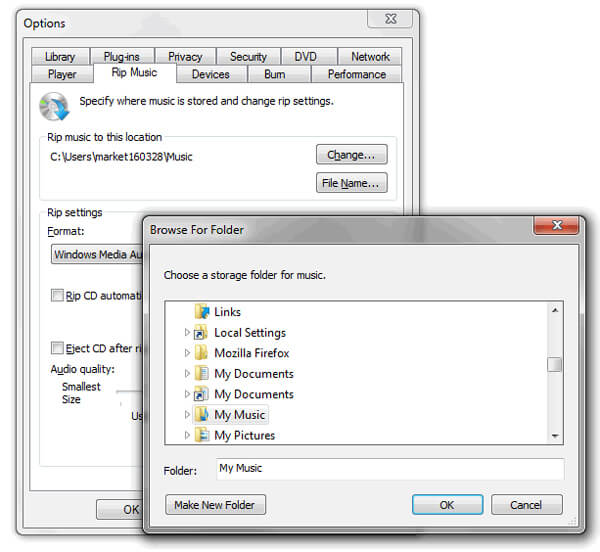 Step 5From the column of "Rip settings", choose "MP3" from the "Format" list. Check the box of "Rip CD automatically" according to your need. Click "Apply" and then "OK" to start converting CDA to MP3.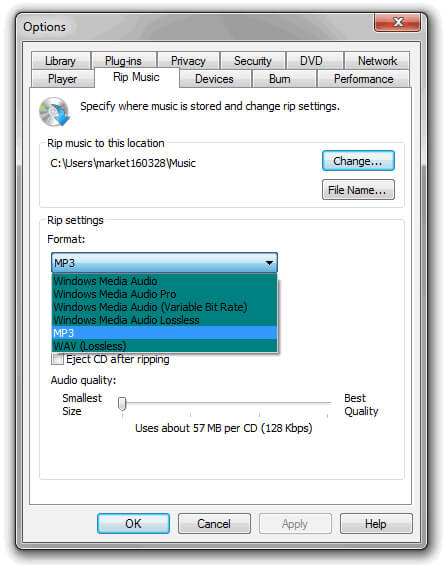 Part 4. Change CDA files to MP3 with a third-party CDA ripper/covnerter
Want to convert CDA to MP3 online? However, there hasn't one available online CDA to MP3 converter or ripper for you to do that. But you can find one third-party CDA to MP3 converter/ripper software. And here, we simply show you how to convert CDA to MP3 with FreeRIP. FreeRIP MP3 converter enables users to rip CD tracks and convert them to audio files in MP3, OGG, WMA, FLAC and so on.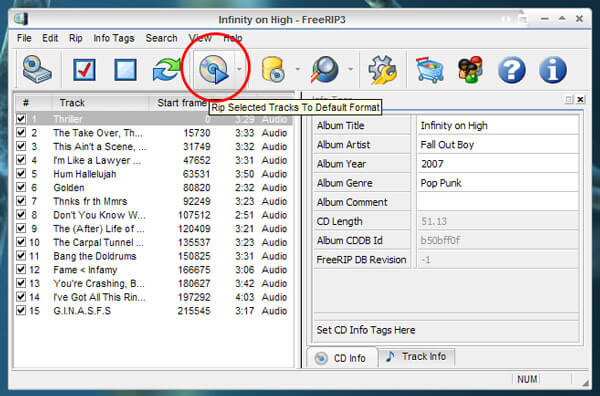 Step 1Install and launch FreeRIP MP3 converter and insert your audio CD.
Step 2Choose the tracks you to want convert to MP3.
Step 3Click the "Rip" button to change CDA to MP3.
In this article, we mainly introduce several effective ways for you to convert CDA to MP3 with ease. Remember that if you copy some .cda files to hard drive and want to turn the tracks to MP3 without oringal CD, you can't do that. You will have to find original CD. Have you manage to turn and transfer CDA track to MP3 yet? Please feel free to tell us if you have any better idea.