CD DVD Burner: How to Burn CD/DVD Freely on Windows/Mac
The Internet has made it a lot simpler to share or store media and data with friends and family, but that doesn't mean that CD DVD burner is a thing of the past. If you want to store or prevent important files, it is still more reliable to burn them to CD or DVD, and that's when you need a great CD DVD Burner.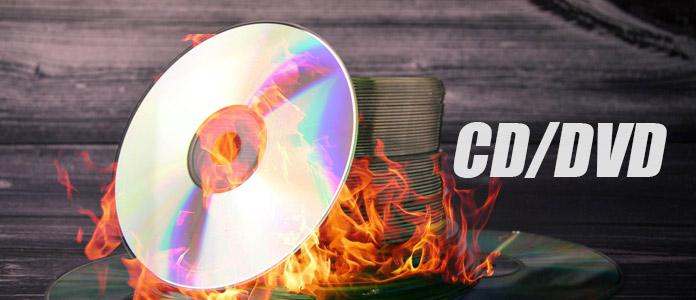 CD DVD burning software are designed for you to author CD and DVD for music, photos, movies, game, data or other digital files that will hopefully stimulate your creativity. If you searched on the Internet, you'll find so many CD DVD Burners are provided, calling themselves "Free CD DVD Burner" or "Best free CD-DVD burning software". I admit that some of them are useful indeed, but mostly the CD DVD Burners are not as good as they say.
To save you all the comparison, we'll introduce you one excellent and professional CD DVD Burner in the following article, and show you how to burn CD/DVD within simple steps. But first, let's get to know this CD DVD burner.
No .1 CD DVD Burner option – Aiseesoft Burnova
Burnova is the latest CD/DVD burning product from Aiseesoft, and has already become one of the best DVD or CD burning tool. As the professional DVD burner, Burnova provides you one-for-all solution for authoring CDs and DVDs. You can use Burnova to burn data or media to CD/DVD, rip audio CD, create and burn ISO image. This CD/DVD burning tool also gives you video editing tools and allows you to burn DVD with various menu templates. Now take DVD burning as an example, let's see how to use this CD DVD Burner. First, free download Burnova on your computer.
Step 1 Insert a blank DVD disc to the ADVD drive if you want to burn videos to DVD disc.
Step 2 Click "Add Media File(s)" to add one or more video files to this CD DVD Burner.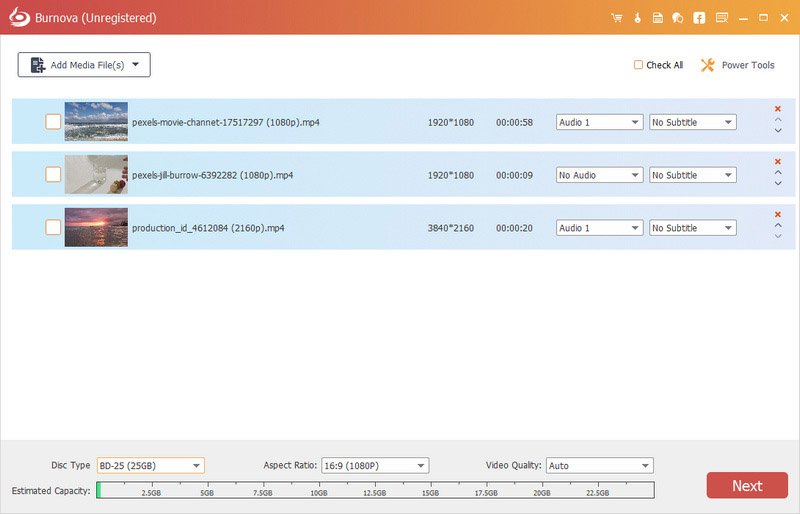 Step 3 You can click the edit button in the main interface to enhance the videos before burning to DVD.
Step 4 Click "Next" to edit DVD menu.
Step 5 Click "Next" to get the DVD burning settings.
Here you can make the DVD settings as the following:
Select create video to DVD disc or DVD folder/ISO file.
Choose the TV standard as NTSC or PAL.
Make the video quality as Auto, Low, Medium or High.
Play the DVD file from the first title or menu, or with or without loop all titles.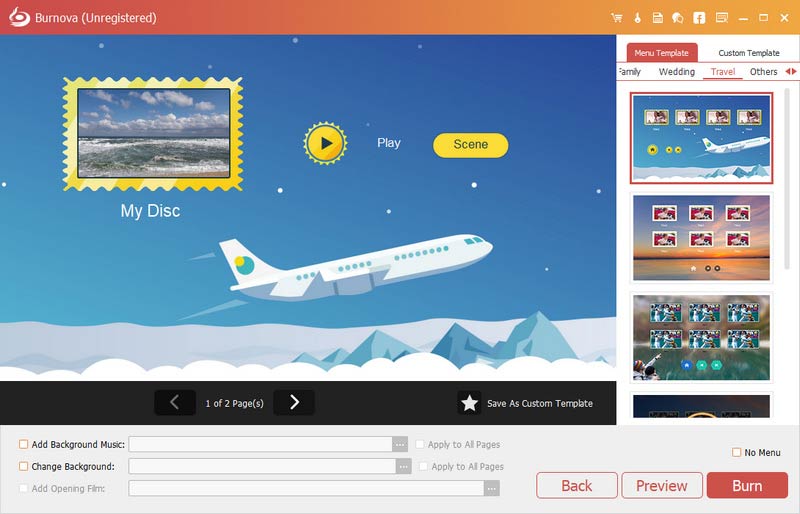 Step 6 After making all settings, click "Start" to burn your videos to DVD.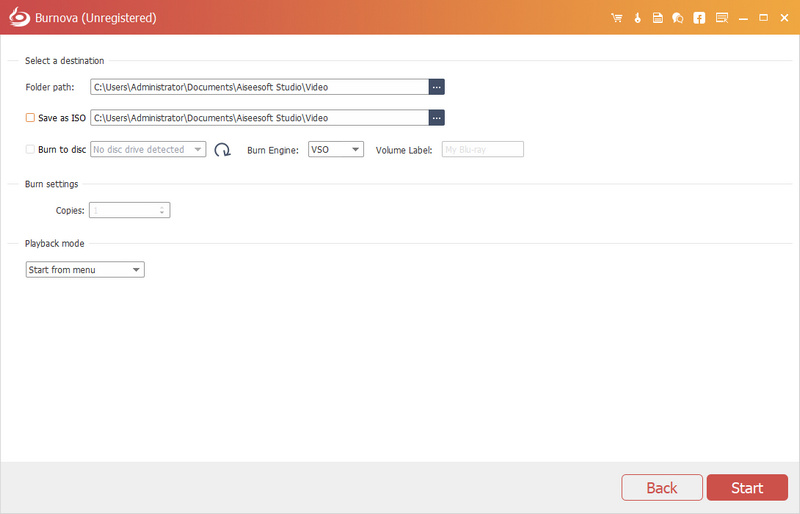 As you can see, Burnova trys to help you burn a DVD disc as easy as possible. To make you get better burning experience, you can also find other advanced features. It needs to be noted that Burnova puts its balance on DVD burning, so if you only want a CD DVD Burner to burn an audio CD, you can refer this better solution: Three Methods to Burn Music to an Audio CD.
In this article, we have mainly introduced to you the best CD DVD burning software. Still have more questions about CD DVD Burner? Feel free to leave your comments down below.