How to Embed IFrame to PowerPoint Presentation Freely
For a better and more exact PowerPoint presentation, many people choose to embed live web pages (HTML) to their PowerPoint presentation. Of course, you can add the web page screenshot, but it is not satisfactory especially as time goes on. So we come back to live HTML pages, in this article, we will show you how to embed iframe code to insert HTML pages and other web objects to PowerPoint presentation.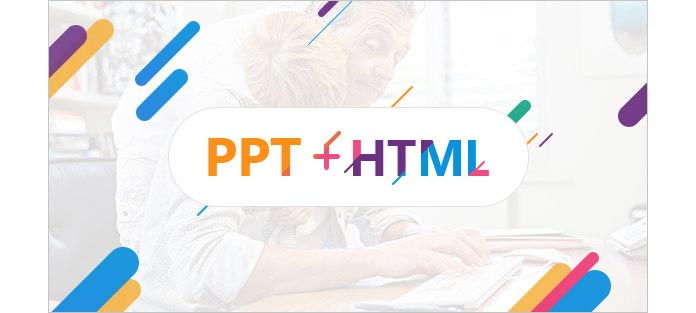 Part 1: What is IFrame
An IFrame, also named Inline Frame, is one HTML document embedded inside another HTML document on a website. It can be chosen by the user agent as the focus for printing, viewing its source, and more. Although an iframe looks like an inline image, it can be configured with its own scrollbar independent of the surrounding page's scrollbar.
In PowerPoint, if you want to directly check web pages from your slide show, you can embed iFrame code to this PowerPoint, and then you can keep the flow of your PowerPoint presentation and display a web object at the same time.
Part 2: How to insert iframe to PowerPoint
Now, let's see how to insert an IFrame to PPT in an easy way.
1. Go to the HTML web page that you want to add to your PowerPoint presentation and copy its web address (URL). If you only want to insert an element of the web page, find its IFrame code, and copy the URL from the embed code.
2. Download iSpring Converter Pro. Because PowerPoint doesn't support insert live web pages into PPT, so we need to take use of one PowerPoint add-in, to embed iframe to your presentation.
3. Open your PowerPoint and click the iSpring Converter Pro 8 button from the top menu. And choose "Web Object" on the toolbar.

4. In the opening window, enter or paste the URL of the web page element that you want to insert to PPT. If you want to insert the whole web page, you can enter its address. After that, click "Preview" to check if the URL is correct.
5. Select the iFrame size from "Settings" on the the bottom-left corner, to adapt other objects on your slide show. And click "OK" to finish inserting.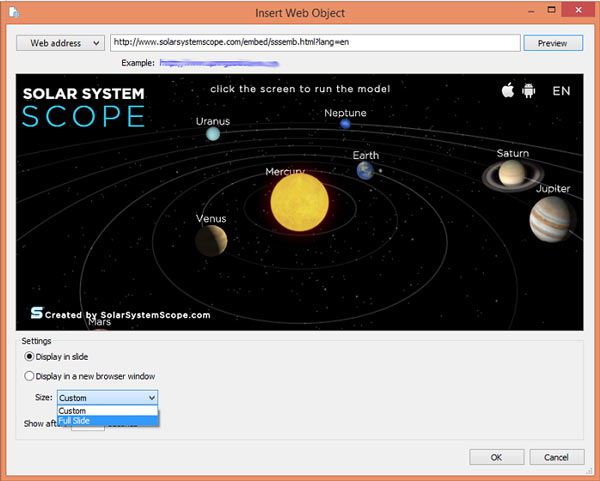 For playing HTML web objects, you need to convert PowerPoint to HTML5, OK, just do it with iSpring Converter Pro.
First, click "iSpring Converter Pro" > "Publish" from the top menu.
Second, choose "WEB", and enter your PowerPoint presentation name in "Presentation title" filed.
Third, click "Output Options" > "Mobile (HTML5)", and you can preview your presentation in the right window.
Fourth, click "Publish" to publish your PowerPoint to iSpring Cloud. So you can play the iFrame content on any device.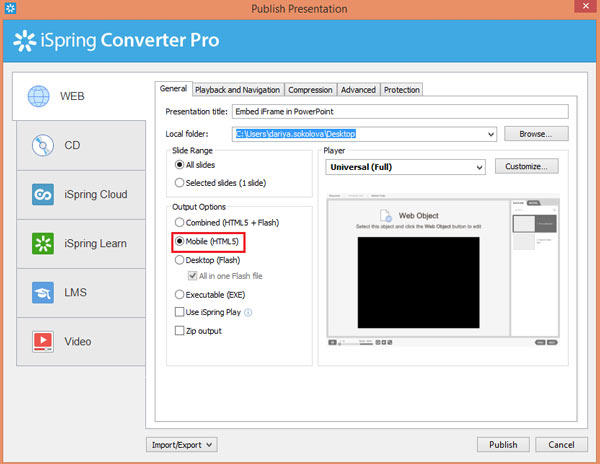 Now, you must have known how to embed IFrame to PowerPoint freely and easily. In case that your PowerPoint presentation becomes out of date, just try to insert live HTML pages to your PPT using IFrame code, so you can have a good presentation. And for better presentation, you can also add narration to PowerPoint easily.