Ways to Logout of Facebook Messenger on iPhone/Android
I find nowhere to log out the Facebook Messenger. Why this app has no logout button. How can I sign out Facebook Messenger?
Facebook Messenger app is very popular. However, this app may piss you off as you cannot find any logout button like Facebook app. You can find Facebook Messenger was flooded with negative reviews of logout problem. It is so weird, right? Then how to logout of Facebook Messenger? This article can give you some tips and let you smartly sign out Facebook Messenger on iPhone or Android phone.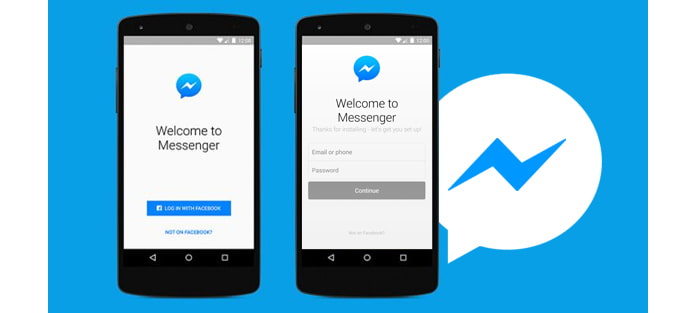 Part 1. Log out from Facebook Messenger on iPhone
This part is going to show you two ways for Facebook Messenger logout on iPhone.
Within Facebook Messenger app
Step 1Launch Facebook Messenger, and tap on the "Settings".
Step 2Tap "Terms of Service". Scroll down and you can find and then tap the words within blue hyperlink, "Data Use Policy".
Step 3Tap the menu bar on the top-left corner. Choose "More Resource" > "Developer Payment Terms".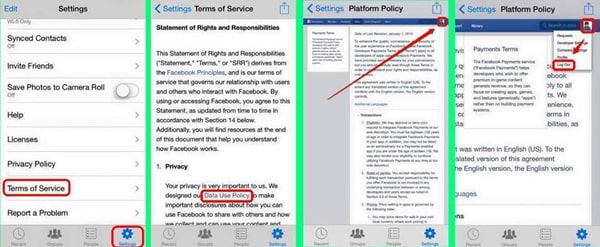 Step 4Zoom slowly until you can see clearly your profile image on the top-right corner. Tap your picture and reveal the drop down menu.
Step 5You'll find the "Log Out" option. Tap it and then logout of Facebook Messenger.
With the aid of Facebook app
Step 1Launch Facebook app, hit the "More" menu on the bottom-right corner, and choose the "Settings" option.
Step 2Tap "Security" > "Active Sessions".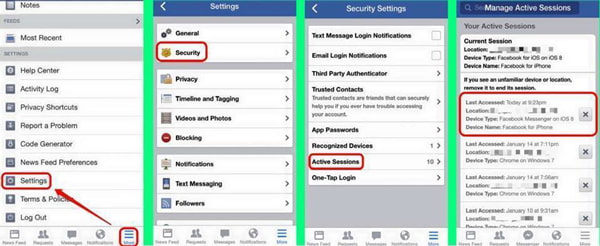 Step 3Find the entry that lists these:
Device Type: Facebook Messenger on iOS 8
Device Name: Facebook for iPhone
Step 4Tap the cross icon next to that log to end its session. Now, you've logged out of Facebook Messenger.
Don't Miss: Top 5 Facebook Messenger Alternatives for Free Download
Part 2. How to sign out of Android Facebook Messenger
Step 1Navigate to Facebook Messenger app on Android and go to the "Settings" menu.
Step 2Scroll down to spot and tap "Apps" option. After that, tap "Messenger" from the app list.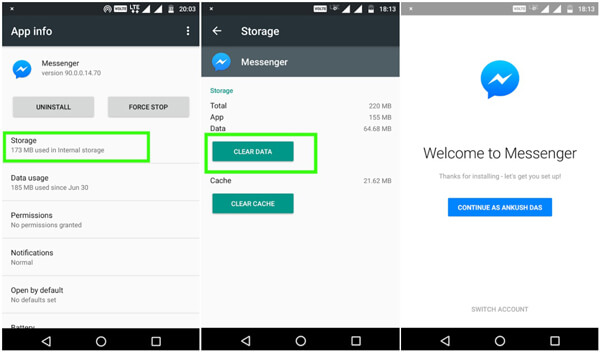 Step 3Head to the "Storage" menu.
Step 4You should now observe two options, "CLEAR DATA" and "CLEAR CACHE". Just click on "CLEAR DATA". And, you have successfully logged out from the Facebook messenger app.
In addition, for the need of Facebook Messenger messages recovery, you are able to use iPhone Data Recovery to do that.