How to Edit Facebook Look Back Video
Facebook Look Back Video is a new feature introduced by Facebook to celebrate its 10th anniversary. Facebook officially launch the Lookback movie page to guide users into the web without making any settings. You can watch the special videos that Facebook has prepared from the first time you came to Facebook. The look back video highlights your key moments on Facebook. Do you know how to edit Facebook Look back video?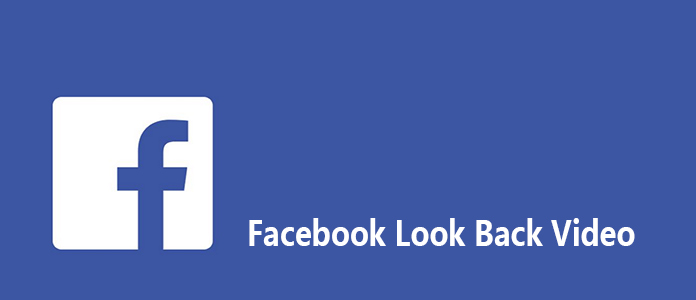 Part 1: How to Access Facebook Look Back Video
Facebook look back feature enables you to use your photos and posts to make a montage on your timeline. In this way, you can handily create beautiful timeline video of your Facebook profile and share it with friends. Moreover, this Facebook look back video is compatible with portable iOS/Android device and web-browser.
When you want to access this cook feature, you can navigate to https://www.facebook.com/lookback.
If you want to make your only Facebook lookback movie, you can click the "Create a Page" on the left list to do that.
Part 2: How to Edit Facebook Look Back Video
It's a thoughtful gesture marred only by reports that some posts, statuses, and images automatically included in the video are supposed to be private. Recently, an editing tool was released so you can delete posts and stories that are not for public consumption from your commemorative Facebook Look Back Video.
Step 1Navigate to the Look Back Video page and log into your Facebook account.
Step 2View your Facebook Look Back Video and hit the Edit button.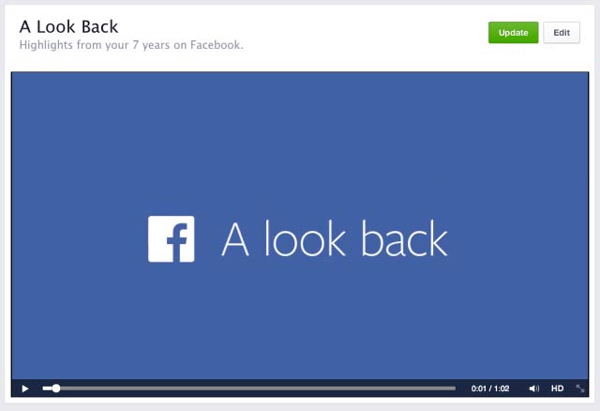 Step 3Select your new photos/posts from the pre-populated selections.
Step 4Click on the Update button and then you can generate the video on Facebook.
Part 3: Best way to Edit Your Video
If you want to edit your video with more features, here we sincerely recommend the professional Video Editor to help you do the edits. You can free download it and have a try.
Step 1Install and run this powerful video converting and editing tool on your computer.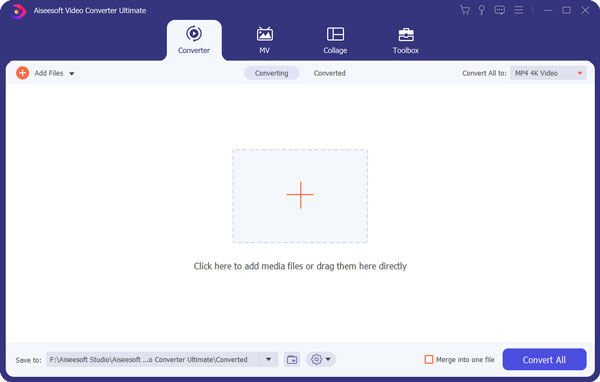 Step 2Click on "Add File(s)" button. And upload your video files.
Step 3Various video editing functions are designed in this tool, such as clip/crop/merge/rotate video, adjust video effects, add 3D effects, enhance video quality, add personal watermark and more.
With this method, you can easily edit your video to get the output effects you really like. After editing, you can convert it to any popular video format for your player device.
Video Converter Ultimate
Video Converter Ultimate is the most professional and multi-functional video downloading program.
Convert video/audio to any popular video formats.
Simple and easy to use with advanced video/audio editing functions.
We mainly talk about Facebook Look Back Video feature in this guide. We give you a simple introduction of Look Back video. Moreover, we show you how to edit Facebook Look Back Video. Hope you find what you need after reading this post.