Top 7 Alternative Apps to Facebook Messenger for Android/iPhone/Windows/Mac
Facebook Messenger is one of the most popular go-to instant messaging apps which provides a convenient way to contact others, for both work and personal life. It enables you to share pictures, video clips, audios, texts, emojis, and GIFs and so on with ease. It puts more efficiency and funny to the daily communications.

Top 7 Facebook Messenger Alternative Apps
Why need Facebook Messenger alternative?
However, since The Guardian and The New York Times published explosive reports about the personal information leak and improper use of data belonging to 50 million Facebook users, lots of users refuse to use it anymore. What is worse, Facebook has its own downsides, which gives its competitors the opportunity. According to a reserach, users do not want Facebook Messenger app for the following reasons: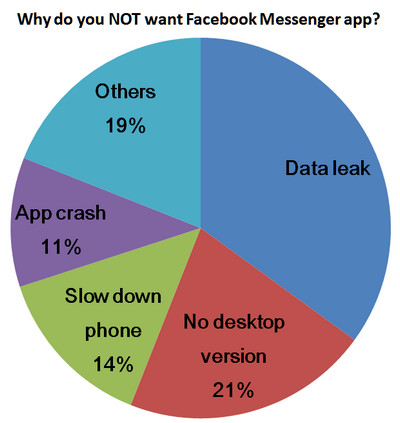 If you are in the same situation, getting an alternative to Facebook Messenger is necessary solution. This post will introduce you with top 7 great Facebook Messenger alternatives to help you build better communications with others.
1. Skype
- The most popular instant messaging app to replace Facebook Messenger (Windows & Mac & Android & iOS & Windows Phone)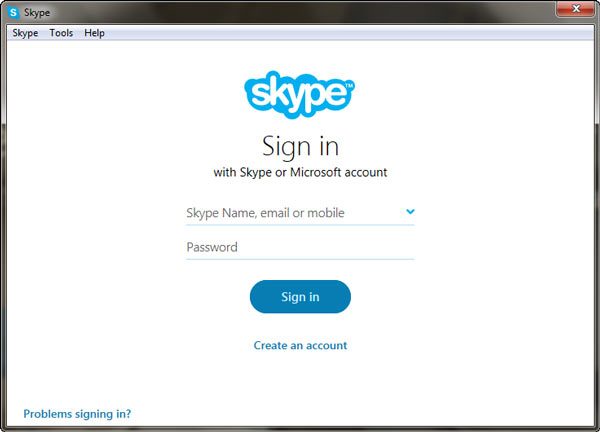 Skype is the first Facebook Messenger alternative recommendation. You may feel familiar with Skype if you frequently make video/audio calls. Skype is a global messaging tool which enables you to send messages and make calls conveniently. It is a comprehensive app to replace Facebook Messenger. You can:
Send text/voice/video messages, documents, emoticons, etc. to your Facebook contacts with Skype freely.
Group video calls and voice conference are also supported.
The most important is that Skype plays a global phone for calling to mobiles and landlines.
Of course, you will find more functions when you are using Skype, we just list the best ones.
Without downloading and opening the app, you can connect to it through clicking the link on Skype. As long as you give Skype the permissions to log in with your Facebook, all the contacts will show in your Skype contact list.
Along with powerful functions, Skype supports running on Windows, Mac, Windows phone, iPhone, Android and tablet, you can find all of them on Skype download page. You may also want to know how to record and save Skype video/audio calls on your computer.
2. WhatsApp
- The most excellent alternative app to Facebook Messenger (Windows & Mac & Android & iOS & Windows Phone)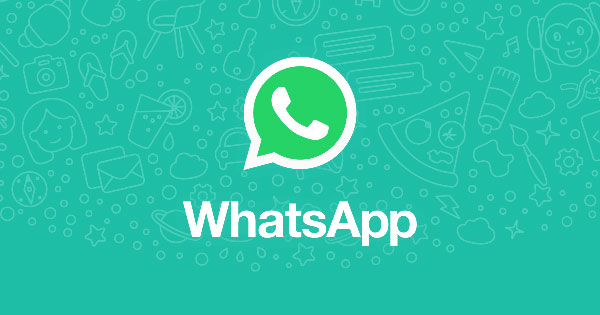 WhatsApp is by far the most popular messaging app with more than 1,000 million active users. As most people across the globe use WhatsApp, you can make calls to any WhatsApp user for free. It's feature-rich and allows you to communicate with the desired convenience. You can send a voice/text message, do audio/video call with your friends and loved ones. With the rich features, WhatsApp should be an excellent alternative to Facebook Messenger.
WhatsApp works with your phone number, just like SMS, and integrates seamlessly with your phone's existing address book.
Your address book is used to quickly and easily connect you with your contacts who have WhatsApp so there's no need to add hard-to-remember usernames.
Send awesome GIF to make messaging more hilarious. Add emojis and draw on your pictures and clips. The status feature allows you to add a temporary status to catch everyone's attention.
With WhatsApp, you can enjoy group chats with your contacts so you can easily stay in touch with your friends or family. Even if you miss your notifications or turn off your phone, This alternative to Facebook Messenger will save your recent messages until the next time you use the app. If your WhatsApp has some problems in working, you can learn about how to fix WhatsApp not working in this article.
3. Trillian
- One intelligent communication tool to be smilar to Facebook Messenger (Windows & Mac & Linux & Android & iOS)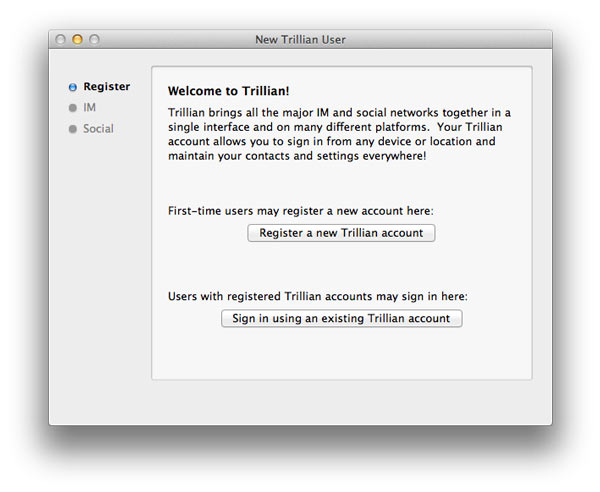 If Skype is one comprehensive chat app for network and real life, Trillian is an intelligent app for network messaging service. That means you can totally get in touch with other people on the Internet. Compared with Facebook Messenger, Trillian has more useful tips:
Configure various Facebook accounts. With Trillian, you can install multiple Facebook accounts, so you can play different roles on the Internet.
Have personal and business versions, helping you balance your life and work.
Support chat roaming. So you can continue to chat with your friends, families, lovers or colleagues wherever you are, as long as you get Trillian.
With this Facebook Messenger alternative, you can also receive new mail alerts.
After logging into Trillian, choose "Add Account" to add your Facebook account for syncing the information to Trillian.
This Facebook Messenger alternative supports Windows, Mac, iPhone, iPad versions. But personally, it is better to be an alternative of Facebook Messenger for desktop. You can get download information on Trillian website.
4. Viber
- The secure and simple app as Facebook Messenger alternative (Windows & Mac & Android & iOS)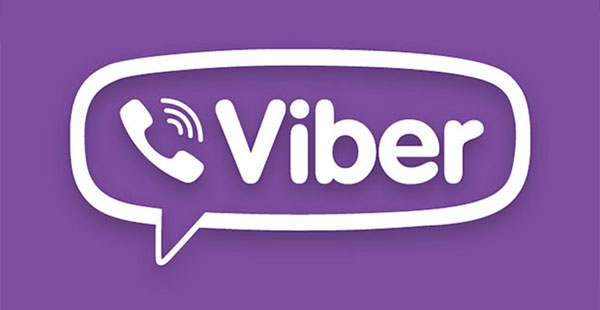 Viber is a free to download and simple to use messaging and calling app. It allows you to exchange audio and video calls, open a group chat, make free international calls, send texts, pictures and video messages to other Viber users . It is no doubt that it would be a great alternative app to Facebook Messenger.
Send a free text message, share a photo, a sticker or GIF, make crystal-clear audio and instant video calls to friends and family for free. Free international calling without having to set up a username or provide login information.
Create groups with friends, family and coworkers up to 250 members to open a group chat. Hide your conversation from your main chat list and access them later with a PIN.
Express your every emotion with over endless of GIFs and over 35,000 stickers from the Viber Sticker Market.
All messages and calls are protected by end-to-end encryption. Manually authenticate contacts to be sure you're talking to the right person.
Connecting desktop and smartphone chat, Viber supports iOS, Android, Windows XP/Vista/7/8/10, and also Mac OS 10.7 or later (including macOS Sonoma). The Facebook messenger alternative app also enables switching calls and chats between mobile and desktop. You can easily record Viber calls with the best Call Recorder.
5. WeChat
- A powerful newcomer alternative app to Facebook Messenger (Windows & Mac & Android & iOS & Windows Phone & Web)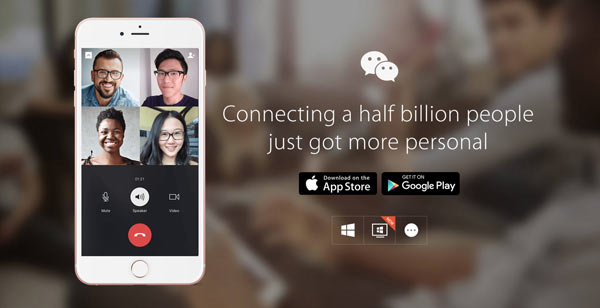 WeChat lets you to log in it with your Facebook account and provides many Facebook Plug-ins. Compared with those famous instant messaging apps, this alternative app to Facebook Messenger is a newcomer for us, because it is developed by Tecent company in China. But with the development of WeChat, more and more people like to use it. Let's see why it can be an alternative of Facebook Messenger:
Just like Skype, Wechat allows you to send text and voice messages. For one thing, the voice messages can be cancelled by sliding to "×" button. For the other, you can send broadcast messages to many people simultaneously. What's more, group chat and video call are supported.
You can use "Free Call" (Video Call) to call someone, as long as both of you are WeChat on line.
Just like Facebook, you can send "Moments" to your friend circle. If you want to send photos, you can choose from Facebook album, take a new photo or select an image from the photo app on your phone. Of course, you can share your "Moments" to Facebook or Twitter.
Find the people nearby. If you want to know more people, you can use this function. Before opening this function, make sure your Location Services are enabled.
Just log in WeChat with your Facebook account, and you can begin with WeChat. You can receive Facebook information without opening Facebook Messenger.
By the way, you can view WeChat as Facebook Messenger for PC/Mac/mobile, because it is compatible with Windows computer, Mac, iPhone, Android, and Windows phone. In addition, this Facebook Messenger alternative is widely used in China. You can explore more on WeChat official website.
6. Telegram
- The safe and fast Facebook Messenger alternative (Windows & Mac & Android & iOS & Windows Phone & Web)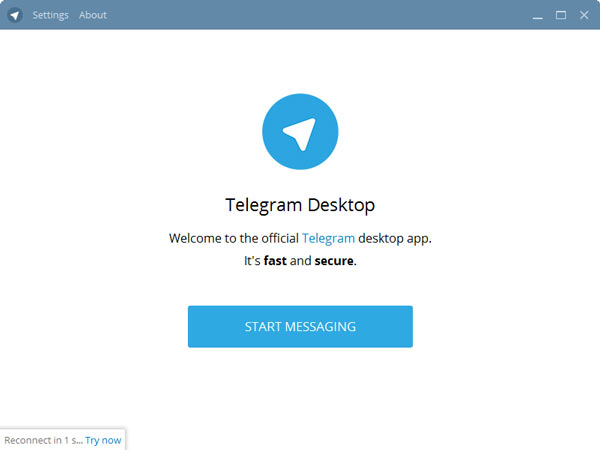 Actually, the first thing to attract reader is Telegram official site. It uses cartoon to explain what we can do with Telegram. And when you are using it, you will know Telegram is one cloud-based messaging app focused on security and speed, as it said. Let's see the superiority of this messaging app:
Messages destruct and send fast. Telegram pays attention to privacy, so the messages are encrypted and can self-destruct. Also, you can send messages at faster speed than any other apps.
Stop from hacker attack. Telegram is the safest messaging app in the world. This is rare among instant messaging software.
Chat with group of up to 5000 members. With Telegram, you can build group chat, and it is a surprise that there could be 5000 people in your group chat.
Send any type of files. Whatever type of documents you want to send to others, or whatever size of files you want to transfer, you can do with Telegram. Like Word, Excel, PowerPoint, webpage, etc.
Save your messages to cloud storage. It is attracting that you can access your messages on various devices with this cloud-based function.
It is a pity that you have no access to enter your Facebook through Telegram. So if you want to bridge Facebook Messenger and Telegram, you have to use a third app to sync your messages between Messenger and Telegram.
Telegram has Windows, Mac, iPhone, Android, Windows phone, etc. versions, so you can choose one according to your device.
7. IM+
- The Facebook Messenger alternative app linked with wide social accounts (Android & iOS & Mac)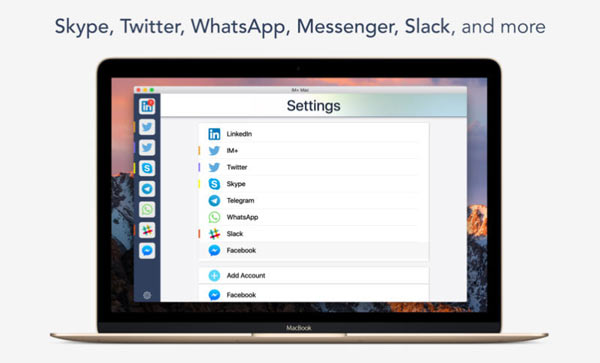 Without downloading and opening Facebook Messenger, you can get Facebook messages with IM+. Without installing Skype, you can chat with your Skype friends through IM+, MSN, Yahoo!, Twitter or other famous accounts of social apps can be logged into on IM+. See, as IM+ is an all-in-one messenger that links to many social accounts, you can delete Facebook Messenger, Skype or other social apps if there is no enough space on your phone. Some features are listed below:
Due to good relationship with other social software, IM+ support almost all kinds of social network accounts, including Facebook, MSN, Twitter, Yahoo!, Google Talk, AIM, etc.
Except for connecting to chat tools, IM+ has its own functions, including group chat and multiple accounts for every social app. In addition, messages can be saved on MMS and SMS.
After downloading IM+, tap the "Connect with Facebook" button to access your Facebook account. So you can use this alternative of Facebook Messenger to receive messages.
It is a pity that IM+ has no Windows version. Therefore you cannot view it as a FaceBook Messenger for PC. But IM+ runs on iPhone, Android, Windows phone, and Mac, which is updated on August 16 on Mac Store. You can click the IM+ website to read more.
Now, all 7 best Facebook Messenger alternative apps have been shown to you. Of course, there are still some good messaging apps can be Facebook messenger alternatives, so you can choose one of 7 alternatives or choose other apps, like Hangouts, Pidgin, etc.
We will appreciate it very much if you give us some suggestions about FaceBook Messenger alternatives.
Recommendation: Best iPhone Data Recovery to recover and back up messages for iPhone
FoneLab - iPhone Data Recovery For Mac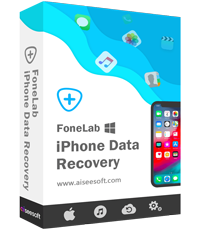 Safely and easily recover lost or deleted Text Messages and iMessages from iPhone, iTunes and iCloud.
Scan deleted files and allow you to preview your selection before you start the data recovery operation.
Restore data from iTunes backup in a snap, even when the data under Messages, Call Log, Calendar, Notes, Reminder, Safari Bookmarks and others.