Solutions to Issues of Facebook Messenger App Not Working
Standing alone from Facebook, Facebook Messenger is one convenient messaging service and software application, which has more powerful features for text and voice. In nowadays communication, Facebook Messenger has taken an important role. However, this independent messenger app has its advantages. Many users complain that it will quickly run out the memory and battery, slow down the phone running process. Some even show that this app sometimes fails to receive or send messages, or Facebook Messenger app has just nowhere to be found. How to fix Facebook Messenger app not working? This article will show you a list of trouble shooting and provide you responding solution to each issue when Facebook Messenger is not able to function properly.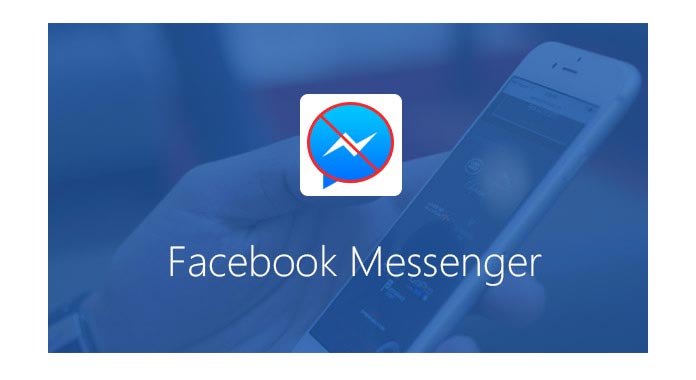 Issue 1. Facebook Messenger is slowing down my phone
Facebook Messenger is considered as one program that takes up much device memory and power, as it obsessively offers latest notifications and updates. This communicative app needs much storage space, so that it may slow down your phone.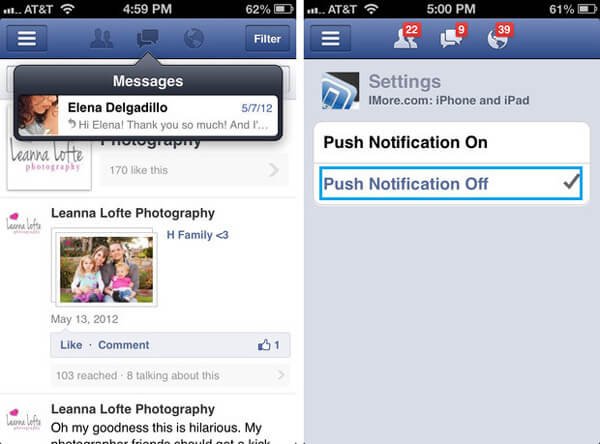 To solve this, you should consider whether you really need Facebook Messenger app or not. If not, just uninstall this app when it indeed affects the device running process. Or, you are able to let your phone not allow Facebook Messenger notifications and not run the app in background to save battery life. Regularly clean up the Facebook Messenger cache to free up much storage space.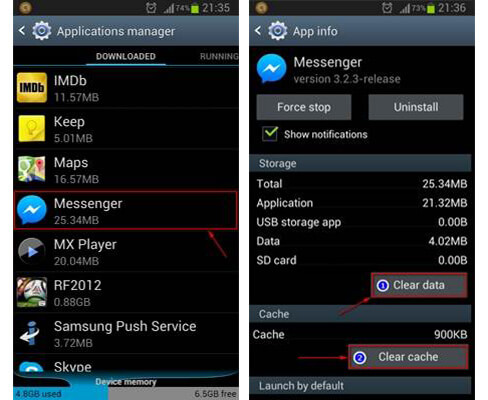 Issue 2. Facebook Messager app fails to receive and send messages
Facebook Messenger app is not able to send or receive messages? What should you do if the application fails to deliver any of your important correspondence? When you encounter this problem, maybe it is application issue, or maybe it is network issue.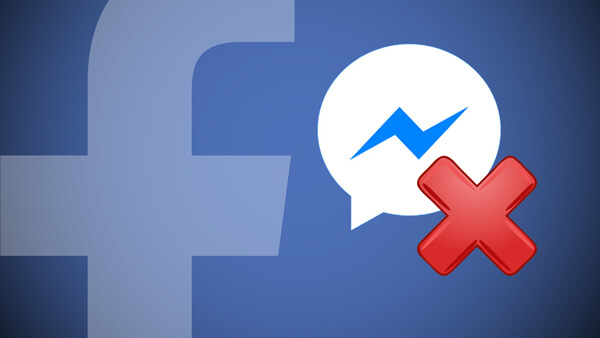 If it is internet connectivity issue, check and run another application to see whether it can get access to internet.
If not, clear the cache and unimportant data, and then restart the application on your phone.
Still don't work? Then you may need to manually update the application. Navigate to Google Play Store for Android users, hit the menu button and choose "My apps & games" to check whether Messenger is among the apps awaiting an update. If it is, update the application now. If not, you can alternatively choose to unintall and then reinstall the application.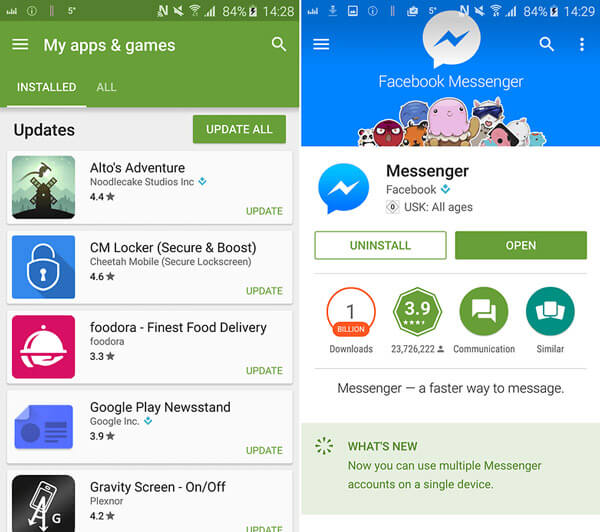 Issue 3. Facebook messenger has no responding
There may be many reasons why Facebook messenger app is not working. The application may be attacked by Virus or it has little space to run. Generally, this is an application level issue, so a simple update can deal with it. Maybe you should forcibly reboot the phone and then launch Facebook Messenger app. If the application still has no responding, just tap on "Unintall" button and then reinstall it.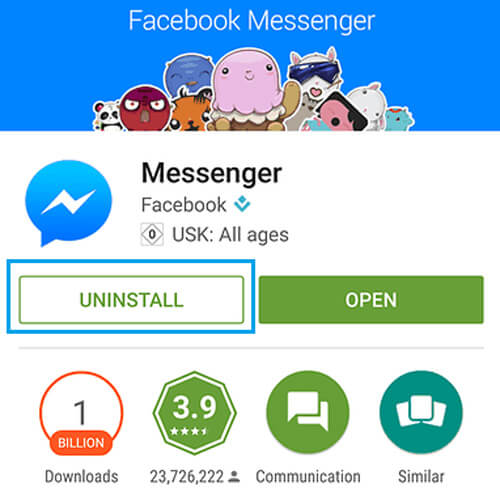 Issue 4. Some or all Facebook Messenger messages have gone
Some or all Facebook Messenger messages have disappeared? Have no idea where to Facebook Messenger messages?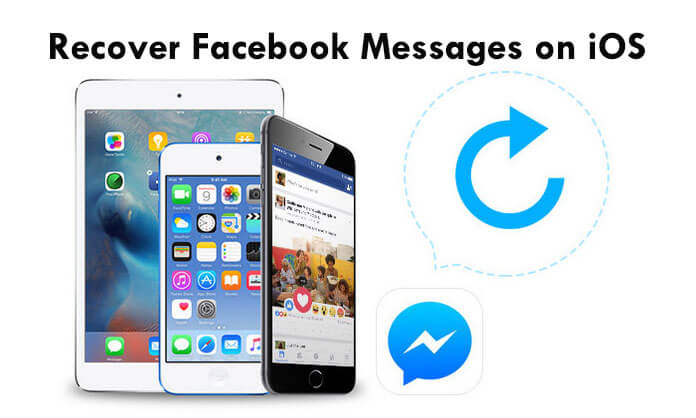 Head to Facebook Messenger, click "Messages" button, then choose"See all messages", scroll the screen to the bottom and tap on "View Archived Messages" and see if you can get back the messages. No message there? Maybe you need a reputable Facebook Messenger Message Recovery to help you.
Step 1Connect iPhone to computer with USB cable. The smart software will automatically detect your device. You'll enter the mode of "Recover from iOS Device". Click "Start Scan" button.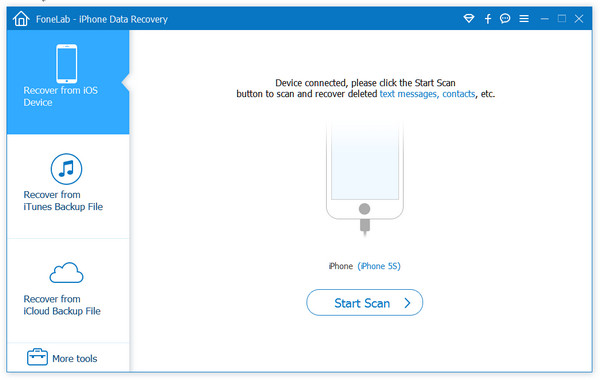 Step 2Quickly, the scanning process will be completed and all files will be listed. Choose "Messages" from the left. All messages can be found there, including Facebook Messenger messages. Tick what you want to recover, and then click "Recover" button.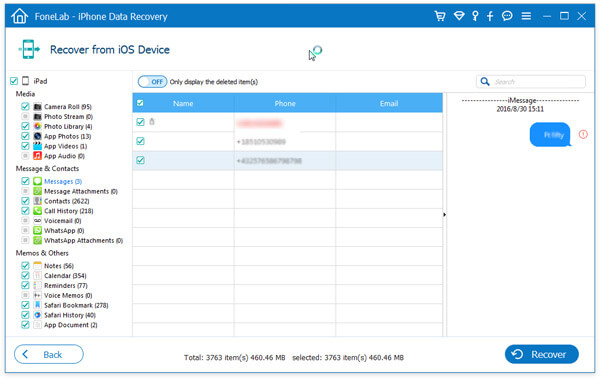 Want to recover Facebook Messenger photos or videos? Read here.
In this article, we mainly list several issues of Facebook Messenger app not working. Have you solved your Facebook Messenger problem? If you have other issues to supplement, welcome to tell us.