How to Make a Funny Video in 6 Proven Steps
Summary: How can you make a funny for sharing on YouTube or other video-sharing sites? This post introduces 6 proved steps and let you know how to make a funny video with ease.
Nowadays the most watched videos on the video-sharing website (like YouTube) are the most interesting and funny ones created solely for entertainment. Why don't you make a most watched video by yourself? The perfect funny YouTube video is just waiting for you to make it!
You may be confused about it, how to make a funny video?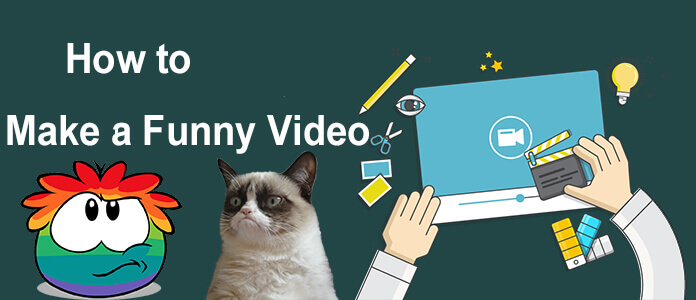 How to Make a Funny Video
Making funny videos to make people laugh seems not that always easy – especially for those greenhands as it's the first time they've tried. Check out the list funny video ideas (pick up the videos and watch them) and you will get more confindence!
And this guide provides gives some suggestions about how to make a funny video and you can check them out and get the tips & tricks.
Step 1


How to Make a Funny Video: Brainstorm at First
Before you start makeing a funny video, brainstorming for a while is very important for the topic about your funny video. Make a list of your own ideas and write them down on a paper, which would be always helpful to visualize what you're going to do next.
Or join your people involved together and list all ideas. Pass them around and get some feedback. When you're satisfied with them, go ahead and connect the ideas.
Still have no idea? Then, navigate to YouTube or other video-sharing websites, where many videos has great funny ideas. Check out what other people are doing – you'll find lots of funny dog or cat videos, for example. So if you like the topic, you can try and make yours.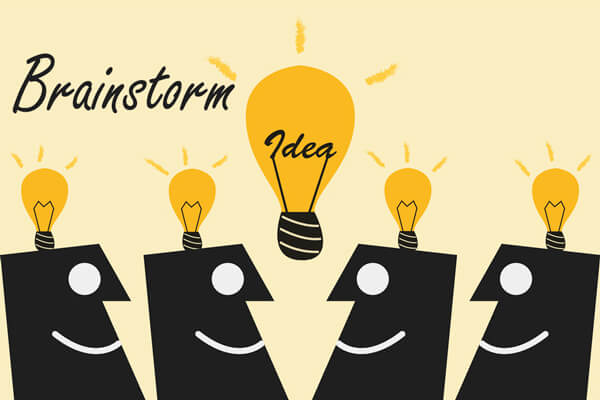 For brainstorming, here are some tips:
1Write down all your thoughts on paper. These could be names of songs, celebrities, things, poses, and anything else that catches your attention.
You can do funny mimicry video of well-known actor or actress.
You can create a free funny jibjab video or other funny prank videos.
You can create funny animal video like cat, dog, rabbit etc.
You can create video like people falling like fat people falling down, funny falls in fashion show, cricket, water, WWE, gym, etc.
You can create funny videos of kids sleeping, laughing, singing, dancing, calling, etc.
You can imitate popular star, actor, singer for a funny video.
2Think about how to make your funny video. For example, the video can be taken by yourself, or with one or more friends.
3Think and pick out your filming locations. You are able to select familiar places like your own bedroom, living room, kitchen, etc. Or you may need to choose a more scenic venue like a business part of town, a local park or a well-known spot.
Step 2


How to Make a Funny Video: Script and Practice
It seems easier to know what you are going to say in your mind, but a good video need a script, so you have to say it. Good script, good video. No one wants to waste time on something that can be filmed in minutes. So it is very significant to prepare your script. It doesn't matter whether the script is short or longer, and the quality wins.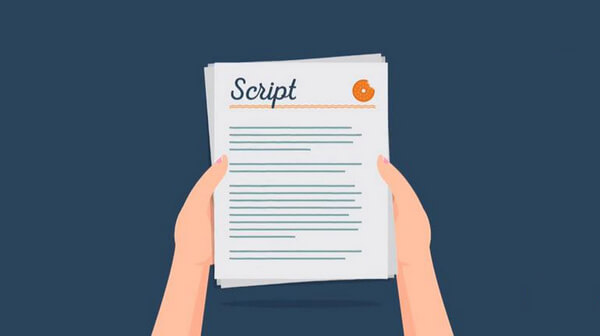 During the process, you can practice. Practicing helps you visualize the final result and lets you know how to improve.
A great way to script is to talk with friends or others – no one said you have to make it alone. And people around you will always give you some useful suggestions. Then you can make them into consideration.
Step 3


How to Make a Funny Video: Shoot with High Quality
The most vital factors of shooting a video are the lighting and the location. Videos always come output darker on YouTube, so ensure the lighting when you shoot the video. Mirrors, spare light, or natural light would enhance your setup.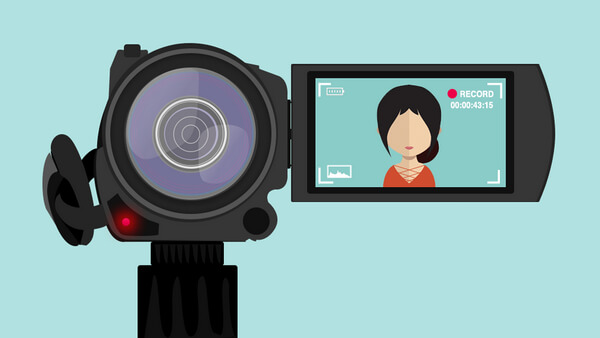 You should also plan the equipment in advance – many of the videos on YouTube are shot with their mobile phones instead of professional cameras, but the effects are very different. However, the latter one is recommended as better cameras will output the better effect. And the better result will come. This is especially relevant if you're shooting dance videos, baby videos, as better quality plays an important part in those types of video content.
Step 4


How to Make a Funny Video: Editing Is Very Important
This is essential: a lot of people forget or simply don't know they have to edit their funny YouTube video before uploading it. Even some simple transitions and cutting out a few irrelevant seconds of video can potentially make a big difference.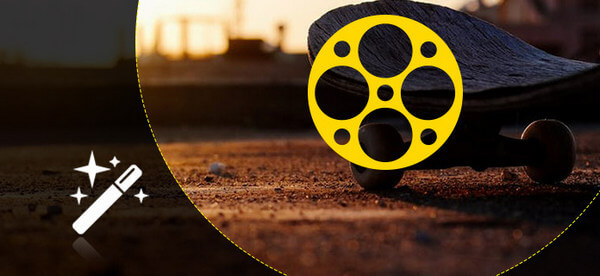 If you're shooting scary funny videos, you don't want people to see you trying to set up the camera on your chair after you've clicked record, do you? Editing can be hard for beginners, but don't worry, Aiseesoft Video Editor is always here for you:
Aiseesoft Video Editor
Support AVI, MP4, FLV, MOV and other video files from the internet, camcorder, etc.
Easily edit your funny video with handy video editing tools like crop, cut, trim, rotate, watermark and more.
Enhance your funny video by upscaling resolution, optimizing the brightness and contrast, removing video noise/shaking.
Support Windows 10/8.1/8/7; Mac OS X 10.13 (macOS High Sierra), Mac OS X 10.12 (macOS Sierra), 10.11 (El Capitan), 10.10 (Yosemite), 10.9 (Mavericks)
Rotate your funny video
Click "Rotate" button from the interface and then add your funny video to edit. You can click the "Add File" button to load the file, or just drag and drop your funny video into the program interface. You are able to rotate your video in 90 clockwise or 90 counterclockwise. Or flip the file vertically or horizontally.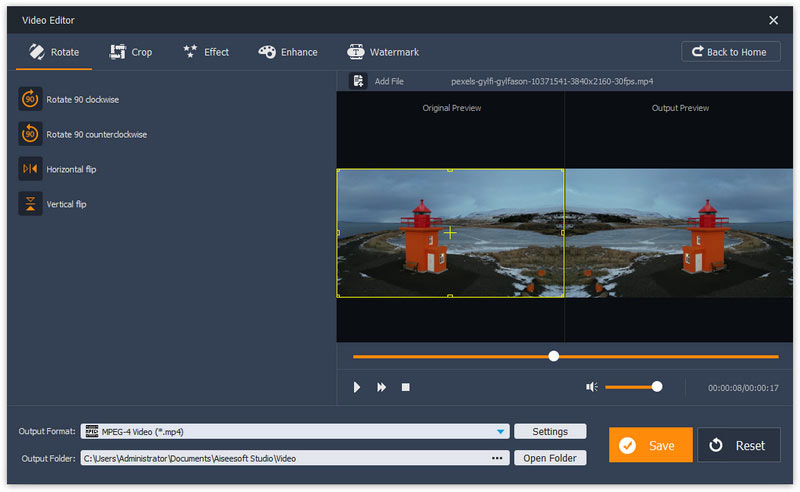 Crop your funny video
Click "Crop" button and then get ready to crop your funny video with the Video Editor. In this editing feature, you can crop the area size of your funny video while keeping the original/16:9/4:3 aspect ratio. You are able to set the position of crop area and choose the zoom mode of "letterbox", "Medium", "Pan & Scan" or "Full".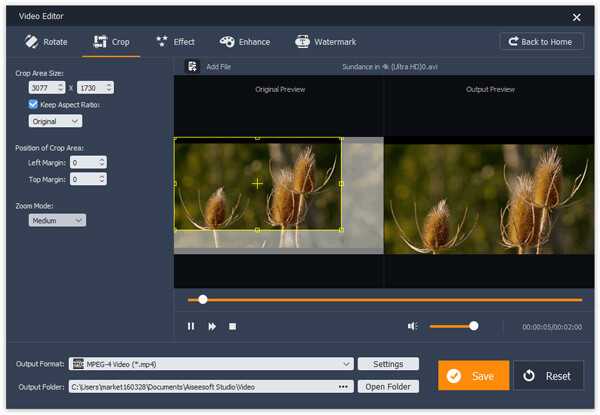 Adjust the video effect
Here you can use effects to edit your funny video. You know that the video effect is very important. Click the "Effect" button and then you can set the video effect by sliding the bar to adjust the brightness, contrast, saturation and hue. In addition, you can adjust the audio volume of the video.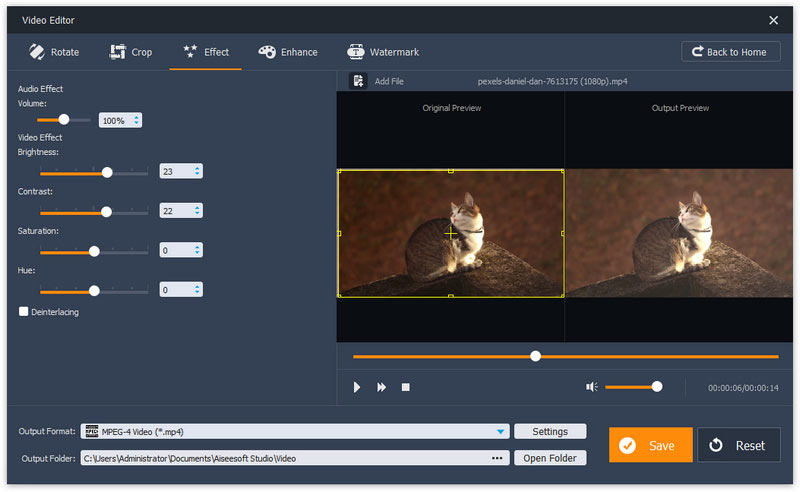 Basic Clip
To keep your video funny, cut off all parts that are not funny. If you want to simply trim the video file, you can click the button of "Basic Clip" and then get ready to edit your funny video. Slide the bar to trim your video. You can deside to remain the selected video clip or remove the selected video clip. Preview the video. After that, click the "Save" button to save your funny video clip.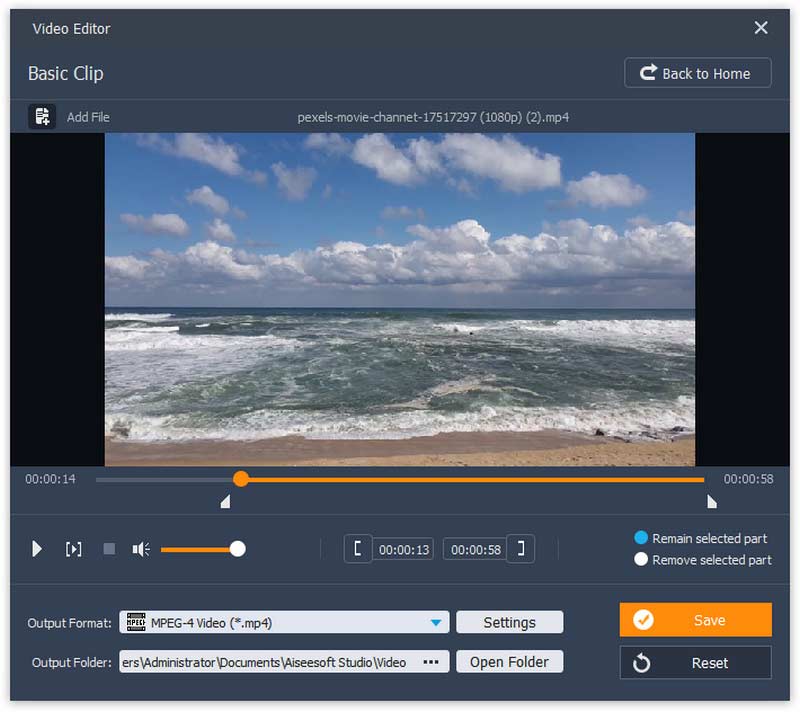 Advanced Clip
Advanced clip is the feature better than basic clip. Here you can clip one or more video files. In this editing feature, you can not only slide the bar to edit your funny video, but also set the starting time, ending time or duration to ensure the video clip. Here you can clip more video segments from one video file, or clip from more than one video file. After editing, you can save all video clips or merge these video segments into one file based on your need.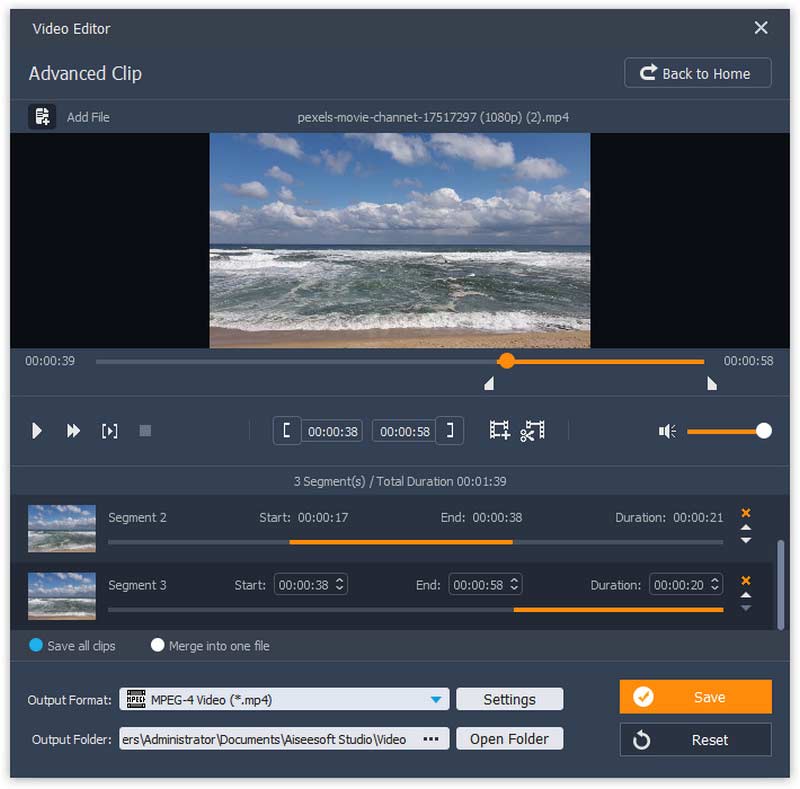 Enhance your funny video
Powerfully, this video editor enables you to enhance your funny video as well. You can freely upscale the video resolution, optimize its brightness and contrast, remove the video noise or stabilize the shaky video.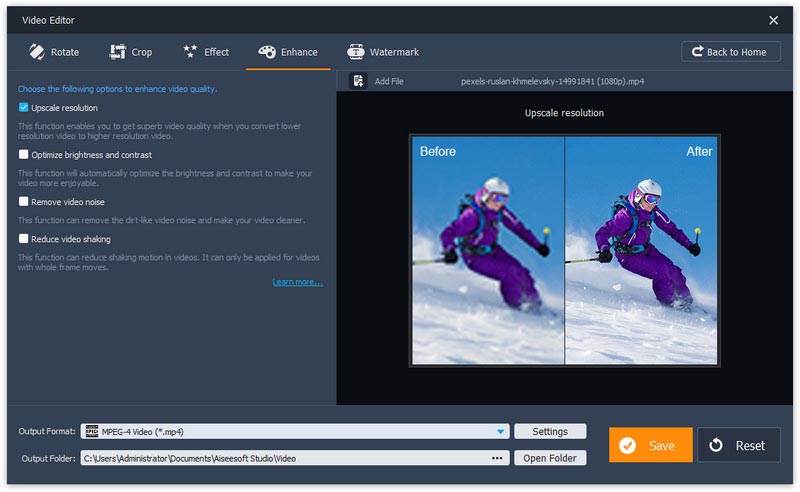 Video/Audio Joiner
"Video/Audio Joiner" allows you to let several videos join together. Like merge feature, you can load more than one video. When you choose the editing feature, click "Add File" button to add over one video file, or just drag the video into the interface one by one. Choose the "Output Format" as "MP4" or "AVI", and finally click "Save" to save the project.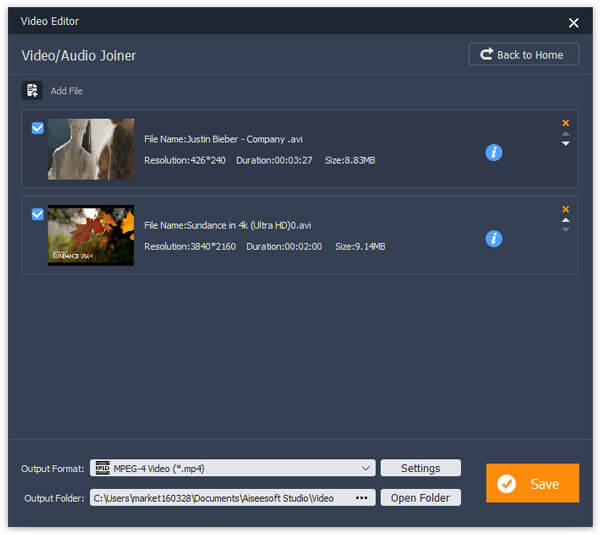 Add Watermark to your video
Click the "Add Water" button when you want to add text watermark or image water mark into your funny video. Check the box of "Enable watermark" to trigger the watermark editing feature, and then you can add text watermark or picture watermark. For text watermark, you can set the font size and font color. For image watermark, you are able to set the watermark area and transparency.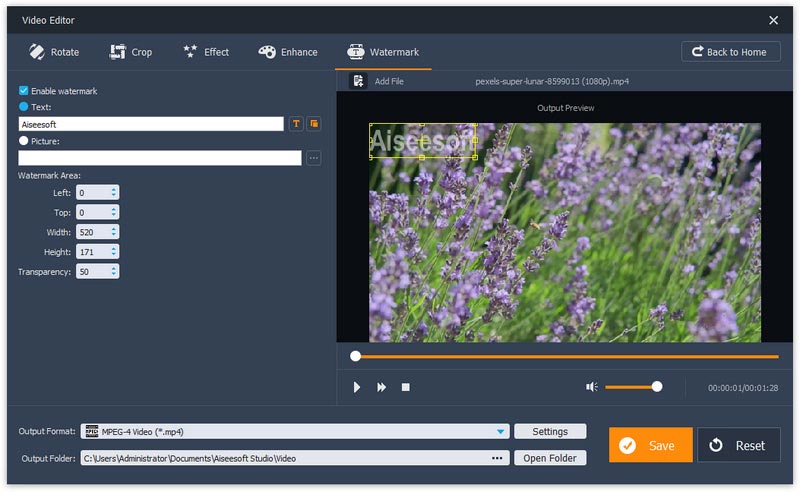 For more detailed information about how to use funny video editor, you can watch the tutorial video below:
After using this video editor, your video would be more funny.
Step 5


How to Make a Funny Video: Create a Catchy Thumbnail
The first thing the watcher access your funny video is your thumbnail, especially true for YouTube or other video-sharing platforms. Create a funny thumbnail and your video will get the more possible clicks. Remember, avoid using text because it can look a bit boring on certain screens and in specific formats.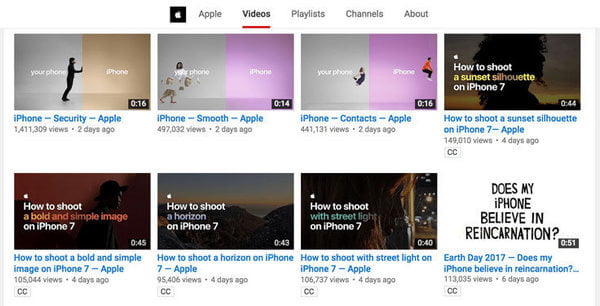 Include a title in your YouTube Thumbnails.
Use attention grabbing pictures in your YouTube Thumbnails.
User good contrast in your YouTube Thumbnail design.
Be consistent with your YouTube Thumbnail design and font.
Use the proper Thumbnail dimensions.
Be honest & accurate in your YouTube Thumbnails.
Step 6


How to Make a Funny Video: Upload The Video
Putting your video on YouTube is a very straightforward process that starts and ends with clicking the "Upload" button on the website. More importantly, keep in mind that not all video formats are compatible with YouTube.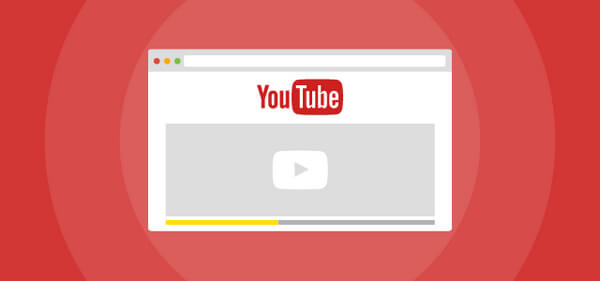 The best video format to use should be MP4, which owns better quality than FLV and is not as heavy as AVI format for uploading a funny video. Your second best option is AVI. Choose the one as the output format based on your need. Don't forget to set up the privacy of your video, which YouTube will allow you to do when you upload your funny video.
The best way to make people laugh in this new era of video marketing is to be original and creative. Yes, animal and baby videos are currently the most watched funny videos on YouTube.
If you're wondering about how to make a funny video by yourself, maybe you could coose food as your video topic, as food experiments are quite interesting as well. People love food. Be careful not to do anything deceptive or dangerous (if you do something dangerous, warn your video viewer to not do it at home or at all.
Above all, making a funny video benefits you a lot, besides letting you enjoy yourself and make others laugh, you can also get access to diverse types of comedy.
There's also a chance that people will love your funny video so much. But that doesn't mean you should strive for this though – just be passionate on it and keep coming up with good ideas for funny videos. Now, it is time to make your funny video go viral and let people like your content.