How to Permanently Delete Kik Messages
Many people love using Kik Messenger to chat with their friends and families. But after some time, your Kik Messenger will be filled with messages and conversations. So annoying, right? And so many Kik messages on your iPhone maybe make your iPhone slower. How to deal with it?
Now, you can delete Kik messages permanently to speed up your iPhone. In this article, we will tell you how to permanently delete Kik messages in 4 methods.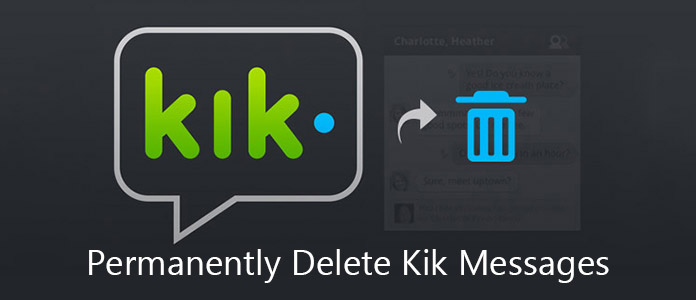 Part 1. How to Delete One Conversation on Kik Messenger
First, we tell you the basic solution to delete particular Kik messages from your iPhone
Open Kik Messenger on your iPhone, find the conversation you want to delete.
Wipe the conversation you just choose to right, and you will see "Delete" button. Tap the "Delete" button and then the conversation will be deleted.
Now, you have known how to delete one conversation from Kik. So easy, right?
Part 2. How to Delete The Whole Kik Messages on iPhone
If you have too many conversations on your Kik, there is a way to delete all the Kik conversations and messages with a few taps. Just follow us to learn more.
Launch Kik Messenger app on iPhone, go to "Settings" > "Your Account".
On the current page, scroll down to "Reset Kik" and tap it. Now, a pop-up window shows, you need to tap "Yes" to delete all the Kik messages.
Once you choose this one, you need to log in your Kik account again.
In this method, you have deleted all the Kik messages from your iPhone. But if you want to recover Kik messages, you can also have the chance. And also others can also recover your Kik messages with some tools. So here, we will show you how to permanently delete Kik messages in the next method.
Part 3. How to Permanently Delete Kik Messages from iPhone
Here, a top Kik messages eraser tool, iPhone Cleaner can help you delete Kik messages forever. And no one else can recover them, because Kik messages have been totally overwritten and cannot be found.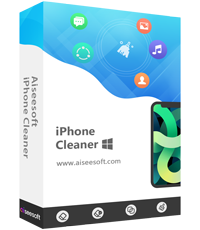 Downloads
Clear Kik messages on iPhone permanently without recovery.
Scan the large files on iOS device and delete unwanted files.
Clean up junk files, uninstall apps, compress photos, wipe data.
Work for iPhone 14/13/12/11/XS/XR/X/8/7, iPad Pro, iPod, etc.
Step 1:
Free download and install the iPhone Cleaner on your computer. Run it and then connect your iPhone to it with a lightning USB cable. To help your computer quickly recognize this iOS device, you need to tap "Trust" on your iPhone screen.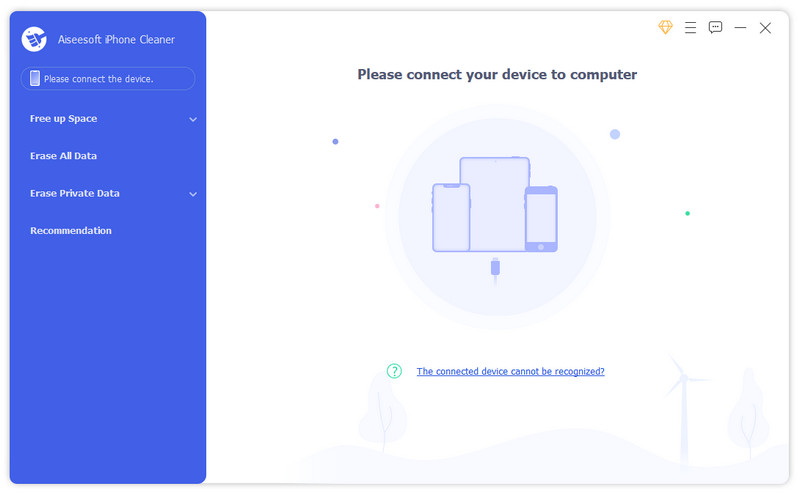 Step 2:
You can view your iPhone storage. Then click "Quick Scan" button to scan out the space for cleanup.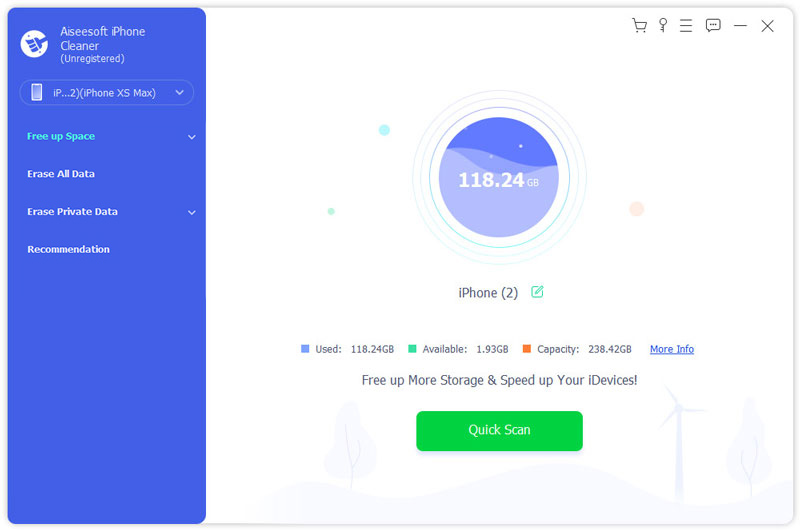 Step 3:
You can erase junk files, uninstall applications, delete large files, or clean up photos. To permanently delete Kik messages, you can click the "Erase" button next to "Uninstall Applications" option.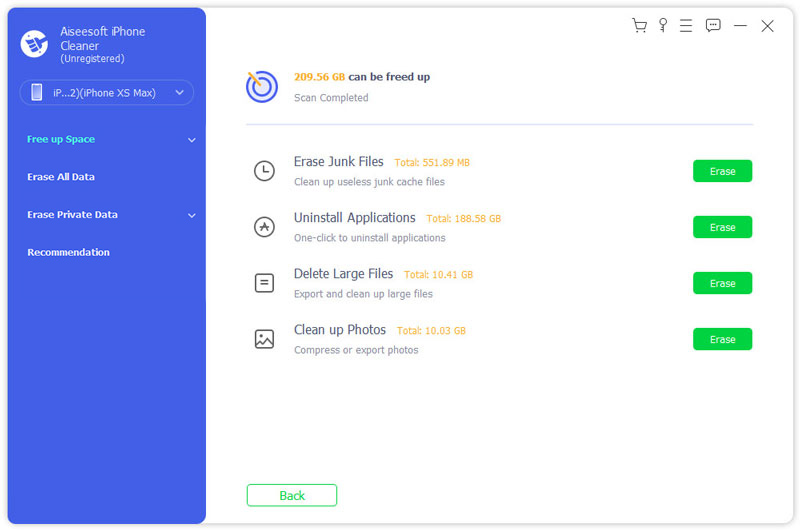 Step 4:
Find the Kik app, and click "Uninstall" button to delete app and all Kik messages on your iPhone.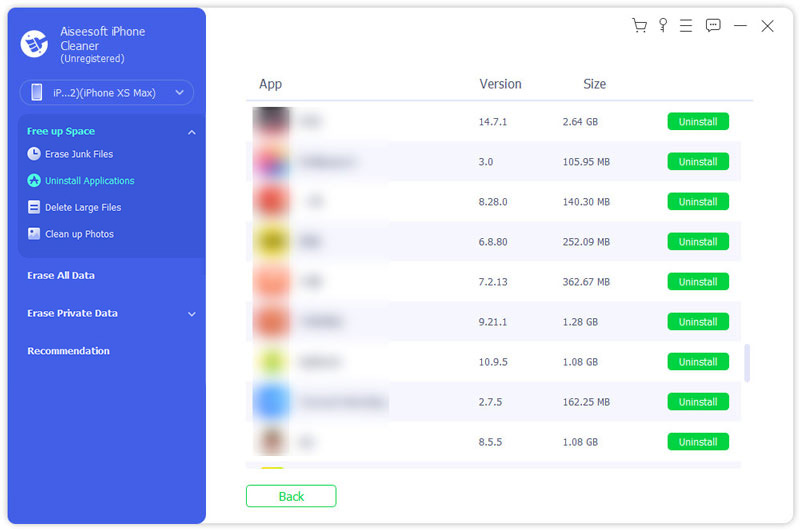 If you want to erase all data on iPhone thoroughly, you can use the Erase All Data feature on iPhone.
Part 4. How to Delete a Kik Message Before They Read It
Actually for such questions as:
How to delete a Kik message before it is read?
How to delete Kik messages on both ends or someone else's phone?
The answer is no.
You cannot delete a message on Kik once it is sent. What's worse deleting a Kik message in your chat won't delete it from your friend's chat since all messages a stored locally on each device.
Therefore, before sending the Kik messages, you need to think twice.
Part 5. FAQs of Permanently Deleting Kik Messages
Will blocking someone on Kik delete messages?
Yes. If you block someone on Kik, all the messages from the blocked person will be hidden and conversations with the people you've blocked are deleted.
Does messages disappear on Kik?
Yes. As a push message service, Kik will not keep your chats, nor store any copy of the message you have sent. So there is no storage, no tracking or no retention of your Kik messages.
How to block someone on Kik?
Tap Settings and select Privacy, then choose Block List. Tap the Add icon to select the people you want to block. Tap Block to confirm your decision.
Conclusion
We mainly talk about 4 ways to permanently delete Kik messages in this post. You can delete one or the whole Kik chat conversations on your phone. Moreover, for permanently deleting Kik messages, you need use the professional tool to do it. Last note you should keep in mind is that you can only delete Kik messages from your own phone, not from the receiver's phone.
If you have any better solutions, please leave us a message.

Leave your comment and join our discussion