Useful Tricks to Delete Facebook Messages
Is your Facebook inbox cluttered with messages you don't need? Or you may have some private messages you want to delete directly. This article will focus on how to delete Facebook messages.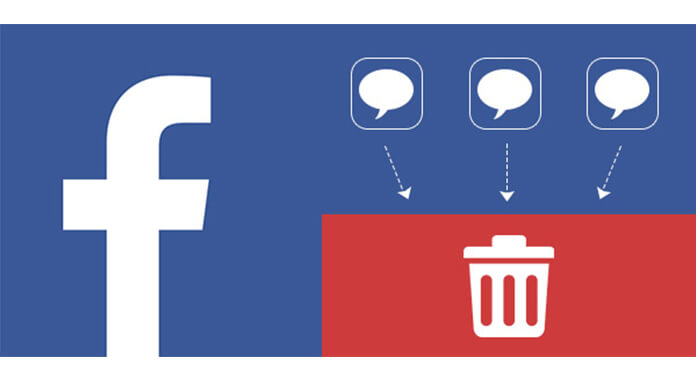 Part 1. How to delete Facebook messages from homepage
From your Facebook homepage, you are allowed to delete a piece of message, all messages or an entire conversation at a time according to your need.
To delete a message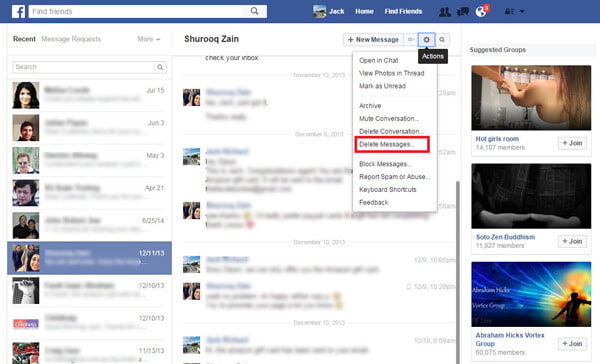 Step 1 Click "Messages" from the left column of the homepage.
Step 2 Open the conversation where you want to delete a message or messages.
Step 3 Select Delete Messages from the Actions menu.
Step 4 Tick the checkboxes to choose the messages you want to delete.
Step 5 Click "Delete" button.
To delete an entire conversation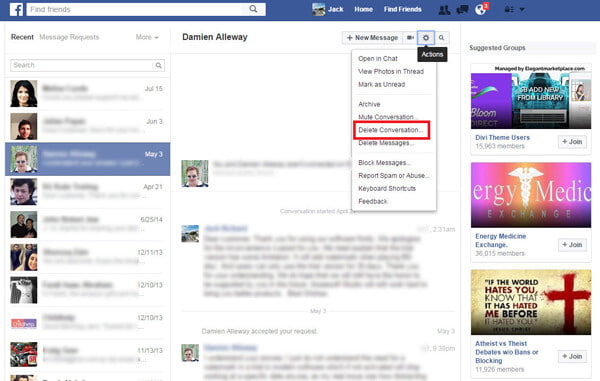 Step 1 Click "Messages" on the left column of Facebook.
Step 2 Find and open the conversation you want to delete.
Step 3 From the Actions menu, select "Delete Conversation".
Step 4 Confirm to delete the selected conversation.
Part 2. How to delete Facebook messages from Messenger on iOS and Android
Delete single or multiple Facebook Messenger messages
Step 1 Launch your Facebook Messenger app on iPhone or Android phone. Scrolling down the screen or use the search feature to fast find the message that you want to delete.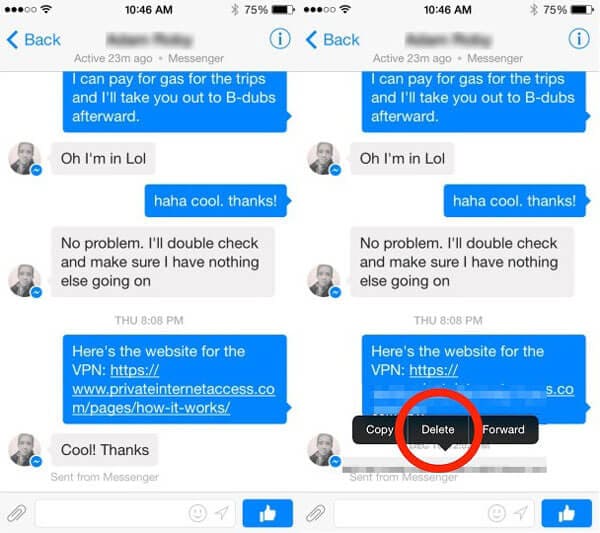 Step 2 Press the target message until a new screen pops up. This screen has various options such as Copy Text, Forward, Delete and Details.
Step 3 Choose Delete and the selected message will be deleted from the conversation of Facebook Messenger.
Step 4 Repeat same actions if you want to delete other messages.
How to delete Facebook Messenger conversations
Two ways are provided in this section to delete conversation from the Facebook Messenger - one is to archive the conversation and the other is to delete it forever. In another word, the former method will hide the conversation, and the latter will permanently vanish the conversation.
Deleting conversation will let it be erased from the Facebook. It will be difficult to get it back. However, there is no 100 % guarantee that you will retrieve the conversation even when using some third-party recovery tools.
Step 1 Launch Facebook Messenger app on iPhone or Android phone. Find the conversation from the list that you get ready to delete. Scroll left the conversation to show the "Delete" option.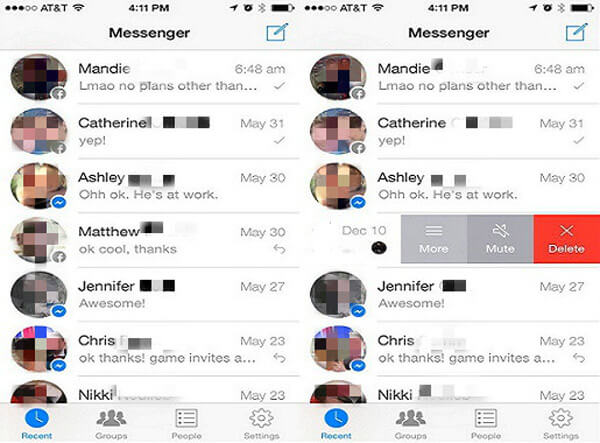 Step 2 Select "Delete" from the pop-up options menu. By deleting, the conversation will be removed permanently. You will not be allowed to see the conversation again.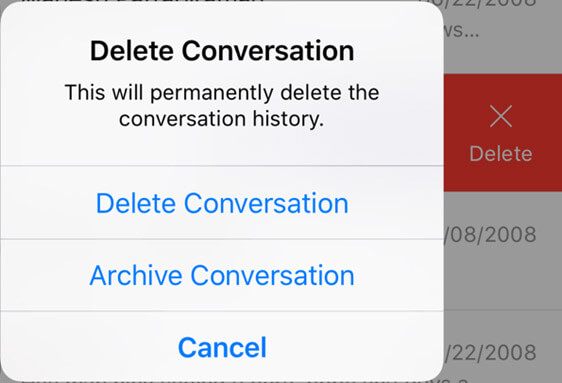 Then Facebook conversation will be hidden from the Facebook Messenger. You can always un-archive it from the app or from Facebook site.
Part 3. Delete all Facebook messages and conversations on iPhone with iPhone Data Eraser
Last but not least, you can also use iPhone Data Eraser to delete all iPhone data, including Facebook Messenger messages.
Step 1 Connect your iPhone to computer with USB cable. It will detect your device soon.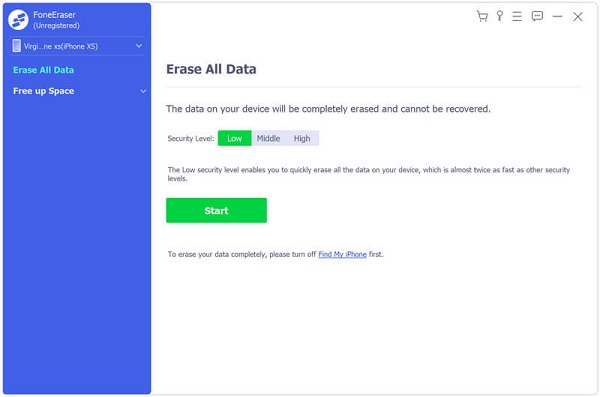 Step 2 Select an erasing level (Low, Medium and High)."High Level" is recommended.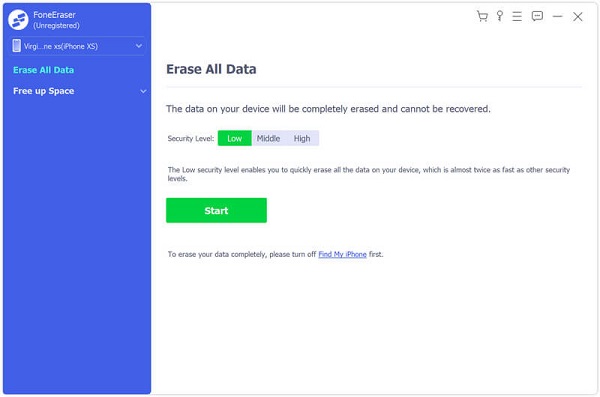 Step 3 Choose "Start" and prepare to erase all data, including Facebook messenger messages.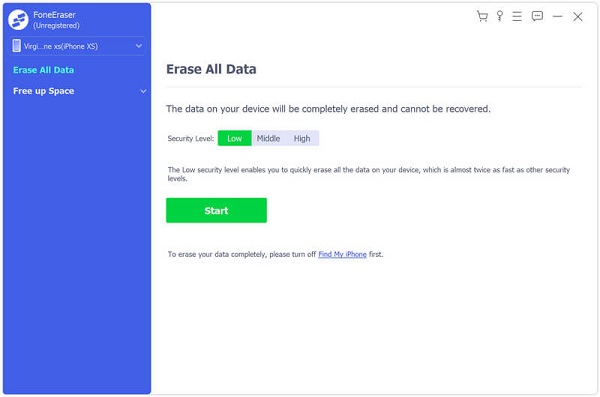 Don't miss: How to Delete A Facebook Page on Phone or Computer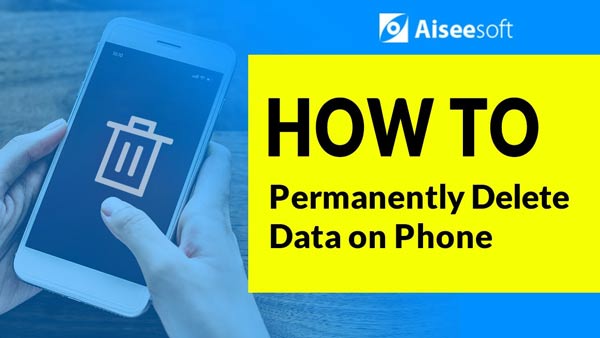 Part 4. How to delete sent Facebook messages
Someone may ask that "How to delete a message that I sent to the wrong person and will not appear in his inbox? I deleted the message in my end." However, Facebook gives the answer is not. Messages that have already been sent cannot be unsent or removed from the recipient's inbox. Depending on the person's notification settings, they may also receive your message as an email notification.
But still some others who have made an experiment to successfully delete a Facebook message before the receiver read it. This method is not 100% guaranteed useful, but it deserves to have a try.
After you send the message, just deactivate your account for 3 hours at least > re-activate your Facebook account to check the messages you sent to others, and find they are gone.
You may need: How to delete Facebook account on iPhone.
Have you found a suitable method from the ways we provide? Hope you can manage to delete Facebook messages.