Turn Off HEIC iPhone Using the Best Methods for iPhone and Computer
HEIC image format is undeniably a significant improvement for Apple devices in managing memory space. Saving your photos in this format will give you enough space for other files on your iPhone. That is because the image format uses innovative compression to produce high-quality images while consuming less space in the phone's memory. What makes it undesirable is other devices and applications cannot open it unless they are dedicated programs and devices.
You may find editing difficult on other devices if you have the same problem. Now, you wish to turn off HEIC on your iPhone, so you do not have to take photos with this image format. Check these methods to learn this operation is done.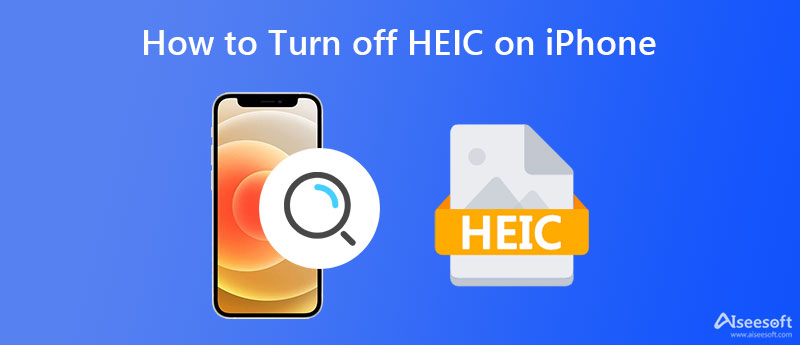 Part 1. How to Turn Off HEIC on iPhone
You can turn HEIC off on your iPhone with the settings on your iOS device. If you are unaware of that, allow us to discuss the procedure. You can rely on the simplified steps below.
Step 1:
Open your iPhone or iPad and launch the
Settings
app. Then, scroll down on your screen and look for the Camera.
Step 2:
From the
Camera
section, you will see different settings. Select the Formats option to specify the formats when taking photos.
Step 3:
If you see that the mark is placed in the High Efficiency, tap the
Most Compatible
format. Once you take pictures with your iPhone, the format will be on Most Compatible or JPG.
Part 2. How to Convert HEIC to JPG/PNG on iPhone
Perhaps you mean to convert your target HEIC photo to other compatible formats on your mobile device. With The Image Converter, users can convert their HEIC photos directly from their iPhones. Therefore, you do not have to open your computer just to convert your image files. At your fingertips, you can get the conversion done. You can follow the step-by-step process below if you wish to learn how to convert your HEIC files to other compatible image formats.
Step 1:
Visit the App Store on your iPhone and find the tool by typing its name on the search bar. Next, install and launch the mobile program on your device.
Step 2:
You should see different file sources from the app's home screen, where you can get your HEIC files. Select one and load your HEIC photos into the program.
Step 3:
On the next screen, select the format you wish to turn your HEIC photo into. Choose your desired image format.
Step 4:
Then, hit the
Convert File
button. After the procedure, you will be redirected to the Complete screen. Hit the
Convert Another
button to process another photo.
Part 3. How to Convert HEIC to JPG/PNG on Computer
There are people who prefer to accomplish their tasks on their computer. That said, we prepared a guide on how you can convert your HEIC photos to JPG/PNG on your computer. Check Aiseesoft FoneTrans and steps below.
1. Transfer HEIC Photos with FoneTrans
Step 1:
First, get this program installed on your computer by getting the installer below. Make sure to get the correct installer for your computer operating system. Simply hit the
Free Download
button that corresponds to your OS. Launch the program afterward to see its working interface.
Step 2:
Moving on, connect your iPhone to your Mac or Windows computer using your 8-pin lightning cable.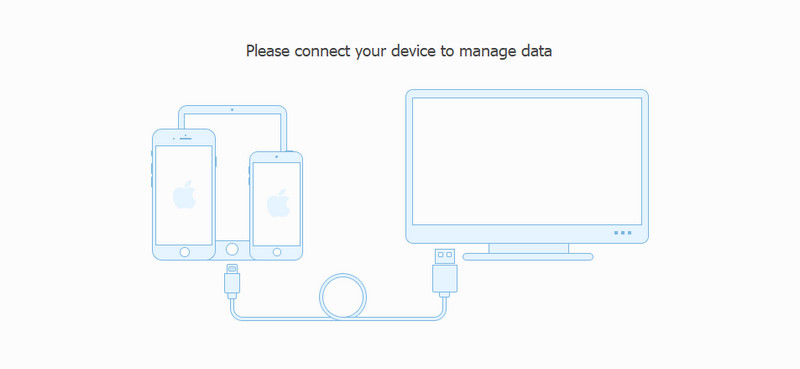 Step 3:
Soon when your iPhone is connected to your computer, you will see the information about your iOS device on the main interface of the FoneTrans on your desktop.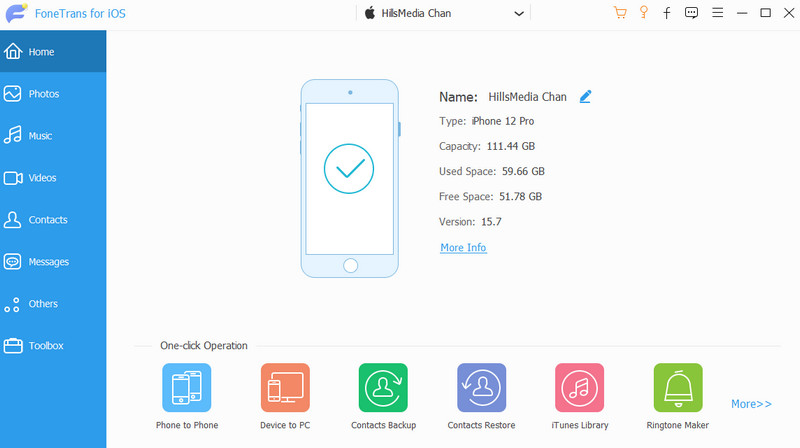 Step 4:
Next, access your iPhone images by ticking the
Photos
section on the left side menu bar. Then, put a mark on the checkbox on the top left corner of the photo and hit the Export to PC icon on the top menu to transfer the HEIC photo(s) to your computer.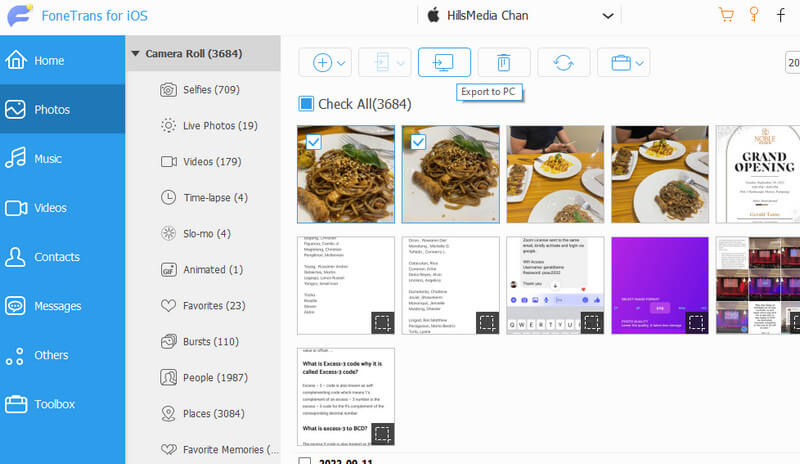 2. Change HEIC to PNG/JPG with Aiseesoft HEIC Converter
Now that you have your HEIC files on your personal computer. We may now convert them to JPG/PNG files, which are compatible formats for almost all devices and platforms. Aiseesoft HEIC Converter does the job well. Also, the tool can convert HEIC photos from your iPad and iPod.
Plus, it works well with operating systems, including Mac and Windows. Concerning its conversion capability, it can read and convert HEIC photos in a batch. Thus, if you are dealing with multiple HEIC photos, you can truly depend on this program. Now, let us find out how this program works for converting HEIC to PNG/JPG.
Step 1:
First of all, kindly download the Aiseesoft HEIC Converter app on your Mac or Windows computer. The
Free Download
buttons are available below to get the installer. Run the app afterward.
Step 2:
Now, tick the
Add HEIC
button and select the HEIC photos you wish to convert to PNG or JPG.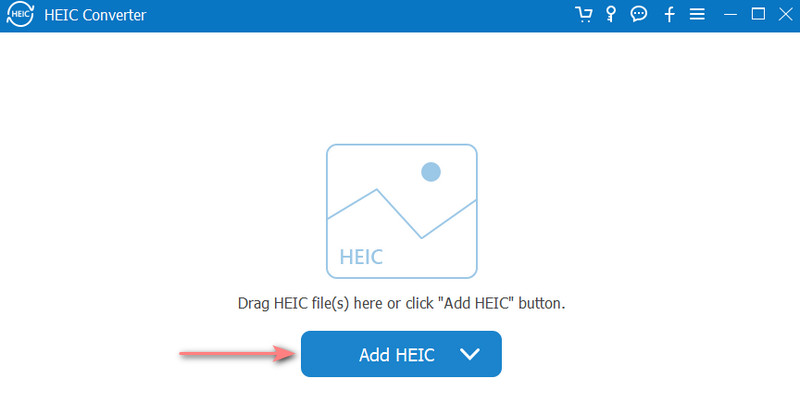 Step 3:
After that, the photos are ready to be converted. Before the process starts, you may adjust the photos' quality accordingly and select your target format between JPG and PNG.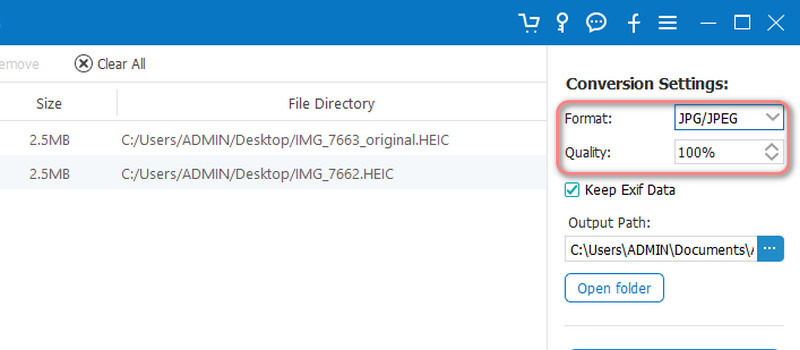 Step 4:
Lastly, tick the
Convert
button to initialize the process of conversion.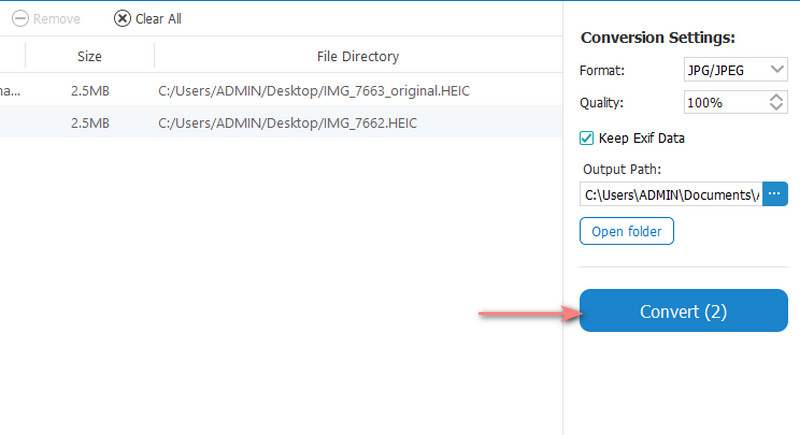 Part 4. FAQs About Turning Off HEIC on iPhone
Does the iPhone save regular JPG files?
Yes. When you select the Most Compatible option in the CAMERA CAPTURE, the photos you shoot with your iPhone camera will be automatically saved as JPG photos. If that is not the case, you can always turn HEIC to JPG with the best image converters.
What is the difference between HEIC and HEIF?
HEIF is used for storing images and a set of images alone. Meanwhile, the HEIC file can hold both video and image files.
Can I open HEIC on Android?
HEIC files are not natively accessible on Android devices. But there are some knacks you can do to open HEIC images on Android photos.
Conclusion
Overall, this guide post introduces how to turn off HEIC on an iPhone. Therefore, when taking pictures and saving them as JPG for further use. Now, if the photos are already created and you wish to modify them, the post also shares some programs to help you.

Leave your comment and join our discussion