5 Best Apple DVD Players to Play DVD/Blu-ray on Mac
More and more people nowadays get used to watching movies online or using digital downloads. Since the removal of DVD and CD drives from Mac, you might think that optical storage format was dead. But lots of people still like seeing a film with DVDs. Are you one of them?
Compared with online or digital downloading ways, DVD can give you a more traditional and classic way to enjoy the movie. But new Macs do not have optical drives, which makes it difficult to directly play your favourite movies on it. Now we back to the key point, how to play DVD on Mac? Is there any good Apple DVD player?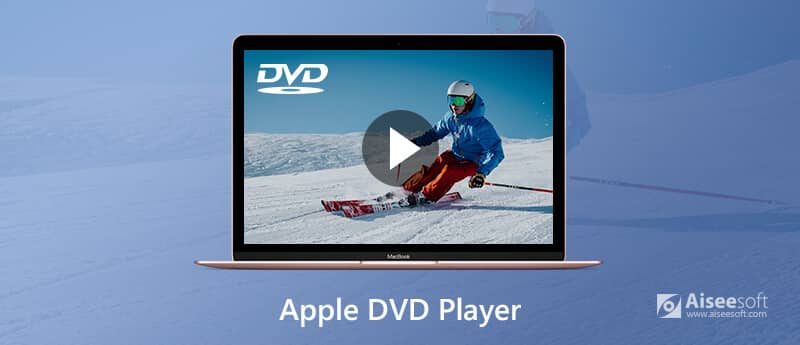 Apple DVD Players
This post makes a list of 5 great Apple DVD players, including both hardware and software. We will help you select, buy and use an an external DVD drive or rely on an Apple DVD player app to play DVDs on Mac.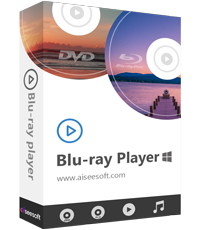 Downloads
Play DVDs, Blu-ray disc/folder, ISO file, and 4K UHD/HD/SD videos smoothly.
Play Blu-ray disc/folder/ISO file/DVD on your computer with high image/sound quality.
Support lossless sound effect (DTS-HD Master Audio, Dolby TrueHD) and HD image quality.
Part 1. Top 3 Apple DVD Players to Play DVDs on Mac [Hardware]
You are probably going to need an optical drive to play DVDs if you are using a new iMac or MacBook. At it mentioned above, the DVD hard drive is removed from Mac. If you want to access the content on your DVD discs, you have to rely on an external drive. This past will introduce you with 3 highly recommended Apple DVD player devices.
Official Apple DVD player - Apple USB SuperDrive
Price: $79.00
Apple USB SuperDrive is one branded playable/burnable CD/DVD drive which is the perfect complement to your iMac or MacBook Pro. It provides a simple way to play and burn both CDs and DVDs. When you have the need to view DVDs, it can be a perfect option.
This Apple DVD player gets a slightly bigger size than a CD case. You can easily take it in your computer bag. When you want to play DVD movies on Mac, just connect it with your Mac with a USB Type-A cable. What's more, it can work even when your Mac is running on battery power. There's no separate power adapter on the Apple DVD player. Just insert DVD into the drive and DVD Player will open automatically.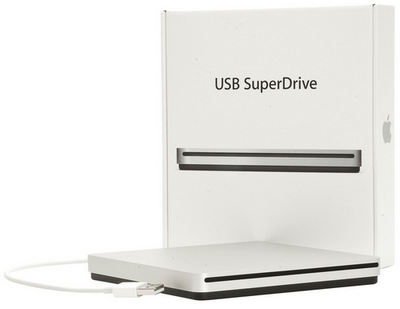 There are some questions about this external Apple DVD player. For instance, many people have asked what to do when "Apple USB SuperDrive not working". If you find Apple USB SuperDrive not ideal, there are always other external Apple DVD player you can find. Learn more about external DVD Drive here.
Confoly USB-C Superdrive
Price: $47.00
Confoly USB C Superdrive is one popular Apple DVD player which can help you view DVD movies on Mac. It is practically the same as Apple's SuperDrive. But it has a USB-C cable. So you don't need any additional adapter for the connection. It also comes with a USB-A adapter which makes it quite easy to connect to any standard USB port.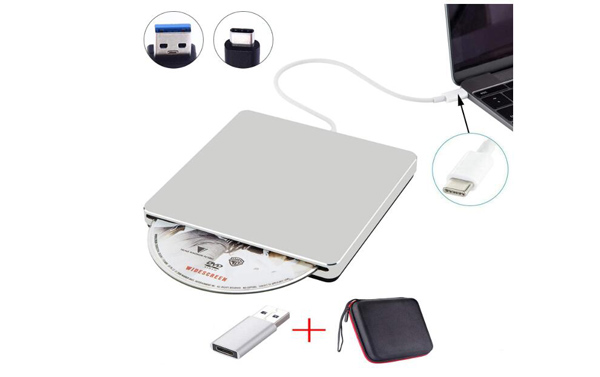 This Apple DVD player is equipped with USB3.1 high speed interface, up to a maximum of 10Gbps and stable performance with strong fault tolerance. There is no require for driver program or extra power supply. Besides all Mac OS versions, this DVD player also supports Windows/7/8/10/Mac OSX/XP/Vista.
LG GP65NB60
Price: $26.00
LG GP65NB60 is a lightweight and fast CD/DVD drive. It offers a simple way to enjoy your DVDs on Mac. In addition, it enables you to play various media files on TVs, digital photo frames and PCs. Just connect it to your Mac with USB cable, you can easily play DVDs on it.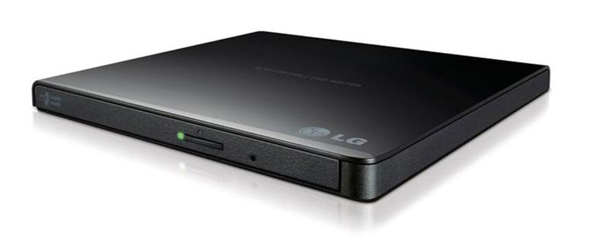 This Apple DVD player is made of a hard shell plastic material. It isn't going to feel as sturdy as Apple's SuperDrive or Confoly's USB-C drive. It is also designed with a "Silent Play" technology which helps reduce noise during playback by recognizing different multimedia and automatically adjusting the playback speed according to its criteria for optimal performance.
Part 2. Top 2 Apple DVD Player Apps to Play DVD Disc on Mac
Apart from an external DVD superdrive, you also rely on Apple DVD player software to help you play DVD/Blu-ray disc on Mac. Here we introduce you with 2 best Apple DVD players to help you play DVD and Blu-ray discs on Mac.
Aiseesoft Mac Blu-ray Player is one top and professional Apple DVD player which lets you enjoy any DVD/Blu-ray movie or video in disc/ISO file/folder on Mac with full HD 1080p/4K and best sound quality. It plays DVD in such high quality audio as Dolby Digital and DTS 5.1/7.1 channel audio.
With this DVD player for Apple, you can open and play any DVD/Blu-ray movies on your iMac, Mac mini, Macbook Air, Macbook Pro, Macbook, Mac Pro, etc.. It highly supports all Mac systems like Mac OS Sierra/OS X and more. Besides DVDs and Blu-rays, it allows you to play video and audio files in any frequently-used formats, such as MP4, MOV, AVI, FLV, MKV, MP3, M4A, FLAC, and more.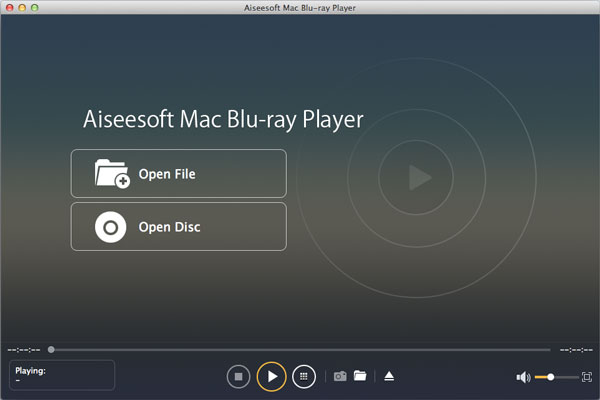 5K Player
5K Player is a popular media player which can help you play DVDs on Mac. As a good Apple DVD player, it is able to play both homemade and copy-protected DVD discs on Mac Pro/Air/iMac with high quality. More than just an Apple DVD player, it enables you to play 4K/1080p HD videos smoothly.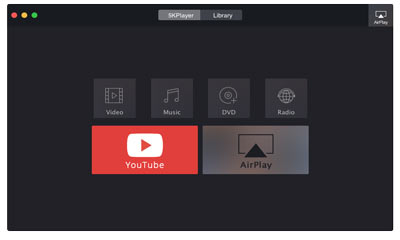 This Apple DVD player has the capability to stream audio video via AirPlay & DLNA wirelessly with no quality loss. It also claims that it can help you DailyMotion, Vimeo, and other video sites.
There are many reasons why you'd need a CD/DVD/Blu-ray drive for your Mac, after reading this post, you can get 5 great Apple DVD players to help you watch DVDs on Mac. Leave us a message if you have any better recommendations.

Leave your comment and join our discussion