Best Cartoon Video Makers to Create Animated Movie
"My kid really like to watch The Zimmer Twins. I want to make the cartoon video collections with some of interesting parts from this cartoon. Is there any software that can help me? By the way, if it the animated movie maker is easy and free, it will be better."
In daily life, cartoon and animation like Go!Animate: The Movie, will never go out for its funny bits. Sometimes, you may want to create the cartoon video files as the gift for your kids. Or just want to make the anime movies to recall your child memory. As the new fresh hand, what you need is the animated movie maker that can help you easily and quickly to achieve the goal. In the following description, we will collect the best 4 animated movie makers for your PC, app or APK for your phone and online animation maker to show you how to create the cartoons or animated movies.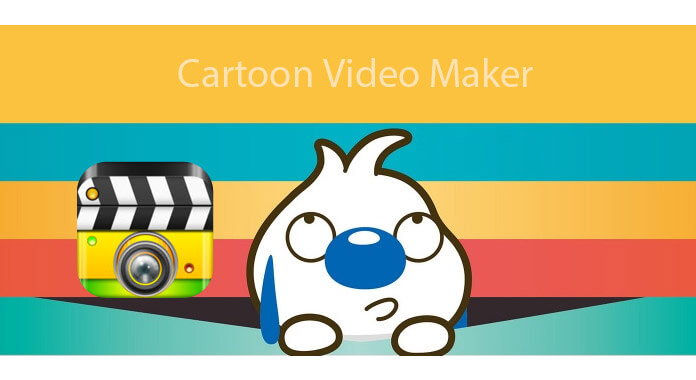 Part 1. Best animated movie makers
Aiseesoft Animated Movie Maker - Cartoon video maker software for PC
Aiseesoft Animated Movie Maker is the free animated movie maker for Windows 10/8/7. This cartoon movie maker enables you to add video, photos, music and provides you special video effects to create the cartoon videos.
Animated Movie Maker
Aiseesoft Animated Movie Maker is the freeware to create your own cartoon videos or animations.
It supports adding video, photos, music and title.
It lets you edit video like clip, crop, rotate, flip, etc.
The animation maker allows you to edit video effects.
Animaker - Online animation maker for kids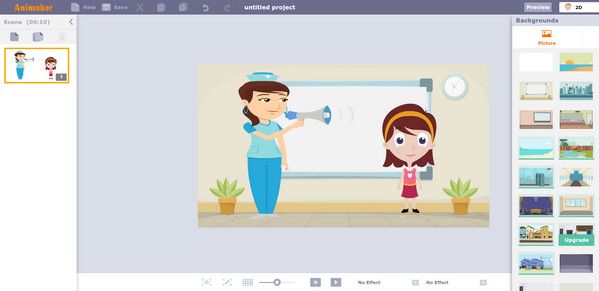 Animaker is the online do-it-yourself animation video maker, which brings 5 video styles that can be worked in collaboration. This cartoon video maker is free online to use, but the templates provided by it are free and premium for you to create based on your situation.
Features:

1. It provides characters, background, screen effects, music, transition effects and properties templates for using.
2. It lets you upload pictures with PNG, JPEG and JPG files with maximum 5MB to this online cartoon video maker.
3. It only lets you save the created cartoon video as the thumbnail.
Animator - Free cartoon animation APK for Android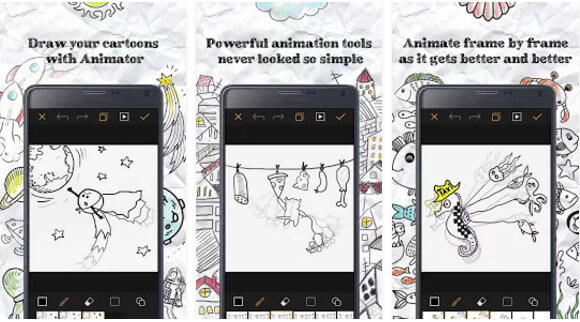 Animator is the Android APK tool that help you making animated cartoon videos and export to GIF or video formats. You need to draw animation on different papers using frame-by-frame animation without advanced drawing skills. After you finish your cartoon videos, you can share it to YouTube, Facebook, Vine, Instagram directly.
Features:

1. This animated movie maker shows frame as the transparent layers, and animation timeline with play mode.
2. You can control the animation length and speed by yourself.
3. Drawing and sketching tools are available for creating the cartoons.
Iyan 3D - 3D animation movie maker for iPhone and iPad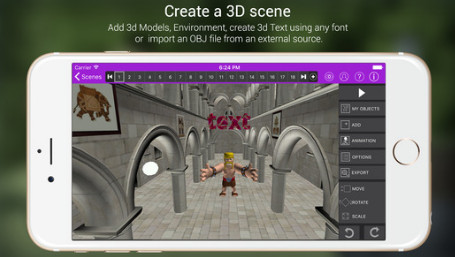 Iyan 3D is the 3D animated movie makers app for iOS users. The app gives you a much easier way to interact with the 3D characters and objects. No matter who you are amateur or professional, you could create your own 3D cartoon videos with this app.
Features:

1. For making 3D animations, you need to import the ready-made 3D models from its official online store.
2. It supports images or videos importing from your own photo album.
3. Video effects are supplied like fire, waterfalls, etc.
4. Export images or movie to your Photo Album with HD quality.
Part 2. How to create cartoon videos
You can select the best animation movie maker from the above software list. Here we will take Aiseesoft Animated Movie Maker as the example to show you how to create the cartoons by yourself.
Step 1 After downloading this software to your PC, you need to install and run it immediately.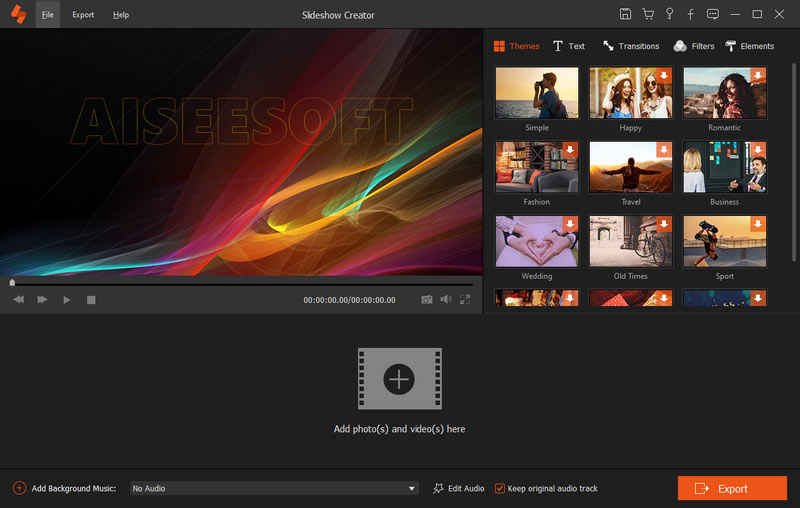 Step 2 Double click to add photos or video to this animated movie maker to start to edit.
Here you are able to add cartoon photos, add music, edit titles, add more video files for making the animation.
Also, for different videos, you are able to clip, crop, rotate, or flip it. And the video effects also lets you create the different scene to meet your own needs.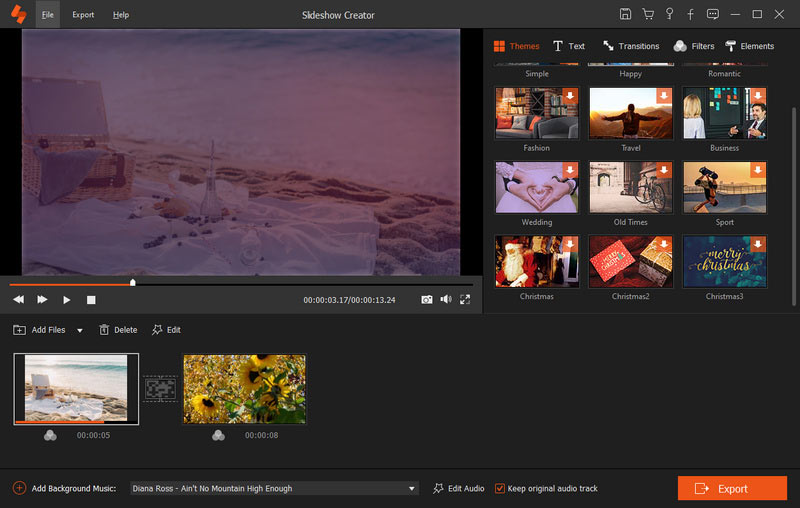 Step 3 After all things are prepared, just click "Export" to select the output movie format as MP4, MOV, MKV, AVI, 3GP, etc. and click "Convert" button to make the cartoon video files.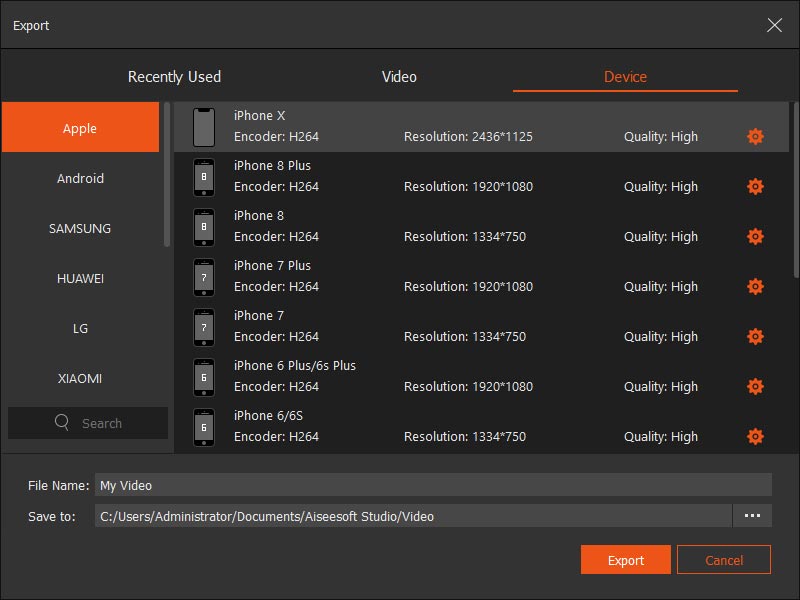 Here's the video about making slideshows for you. Click it to check.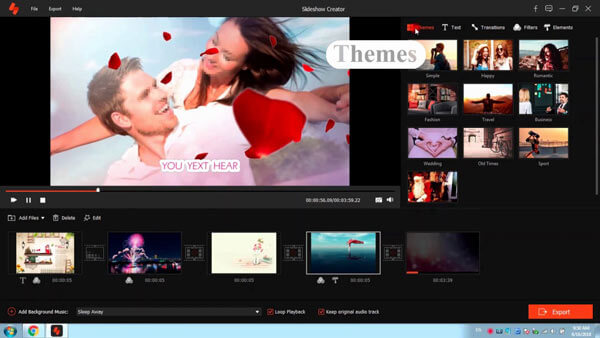 FAQs of cartoon video maker
How do I edit a cartoon video?
Once you have made the cartoon video, you can edit it in Aiseesoft Video Converter Ultimate. Click Add Files button to load the carton video. By clicking the Edit button, you can rotate, crop, add effects & filters, watermark, adjust audio and add subtitles to the cartoon video.
Is Animaker really free?
Not exactly. Animaker is a web-based tool for creating animated videos in a variety of styles. It offers a free trial, so you can use it for free.
Conclusion: Making the cartoon animations is not difficult as you think. What you need to do is to select the best one animated movie maker app for yourself. A good beginning is the half to success. To get your trial here.