Tutorial to Make Reaction Videos on Windows, Mac, Android and iPhone
Social media not only penetrates our daily life, but also changes our actions and generates new fashions. Action video is one of such new fashions. If you have a YouTube account, you may be familiar with reaction videos or even have produced some ones. For average people, making reaction videos is still a challenge. Plus, you might discover that not all actions videos are attractive on YouTube and other social networks. Therefore, we are going to show you how to make reaction videos correctly in this tutorial. Following our suggestions and guides, you can produce appealing reaction videos by your own.

Make Reaction Videos
Part 1. What is reaction video
According to Wikipedia, reaction videos are videos in which people react to events. In other word, it is basically a video of someone reacting someone else or something else video. It sounds nothing amazing, but reaction video is a popular genre, so much so that the Fine Brothers have gained a lot of fame and benefits from it.
Today, as technology developing, you do not need to buy an extra camera to make reaction videos. The devices around you, such as computer and mobile phone, could help you to record your reactions directly. All you need is to find out the proper tool and proper way.
Part 2. How to make a reaction video
In this part, we will tell you the best tools and the right ways to make reaction videos on Windows, Mac, Android and iPhone.
Best way to make a reaction video
For ordinary people, making reaction video is a bit difficult, so is there tool could streamline the workflow? Aiseesoft Screen Recorder is the answer you are looking for. Its advantages include:
1. Make a reaction video using the webcam in your laptop or extra digital camera.
2. Capture everything happens on your computer screen.
3. Allow you to decide to record your voice.
4. Record online videos, video games or create video tutorials.
5. Offer extensive custom settings for tech savvy.
6. Preview the reaction videos before exporting.
7. Save the resulting video in highest quality.
In short, it is the easiest way to make reaction video on Windows 10/8/8.1/7/XP and Mac OS.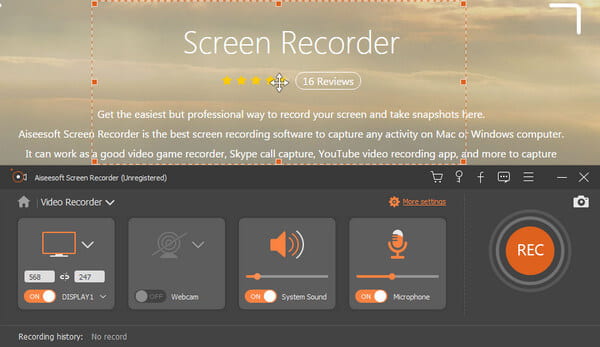 How to make a reaction video easily
Step 1 Get the easy-to-use reaction video maker
Download and install the latest version of Aiseesoft Screen Recorder on your computer. Launch it when you are ready to make a reaction video.
Step 2 Make settings before recording
Go to the "Record Video And Audio" tab, enable the "System Audio" and "Microphone" options. Turn on the "Webcam" icon in "Screen Device" section and select your webcam from the dropdown list. When prompted, permit the program to open your webcam. If you need more settings, you can find them by clicking the "Gear" icon.
Step 3 Make a reaction video in one click
Play the video show you want to react and click the red "REC" button to start making your reaction video. When it is done, press the "REC" button again to save the video for editing or sharing.
Make a reaction video on iPhone
There are several apps that have the ability to make reaction videos on iPhone, such as ReCactus - Reaction Videos App, Reaction Cam and more. To help you understand the workflow, we use ReCactus as the example.
Step 1 Open the reaction video maker app on your home screen. Search for a video to react using the search bar, or you can put the video URL in the search bar to open the video directly.
Step 2 Tap on the Camera icon at bottom of the screen, the app will turn on your front camera and record your reactions to the YouTube video.
Step 3 When it is complete, you can share the reaction video to ReCactus. If you want to post your reaction video to YouTube or Facebook, you have to download it first.
Note: ReCactus is a social media platform for reaction videos as well.
Make a reaction video on Android
There are amazing reaction video maker apps for Android devices as well, like Aangle Reaction Video. Before making reaction videos on mobile phone, you should remove headset and adjust the volume to 100%. Make sure there is enough space in your internal memory.
Step 1 Start the reaction video making app on your Android phone and set the camera first. It supports to record your screen and the front camera at the same time or capture real time reaction videos with front and rear cameras simultaneously.
Step 2 If you are ready, tap on the red "Record" button to start making a reaction video.
Step 3 Finally, tap the "Record" button again to complete it and save the reaction video to your phone.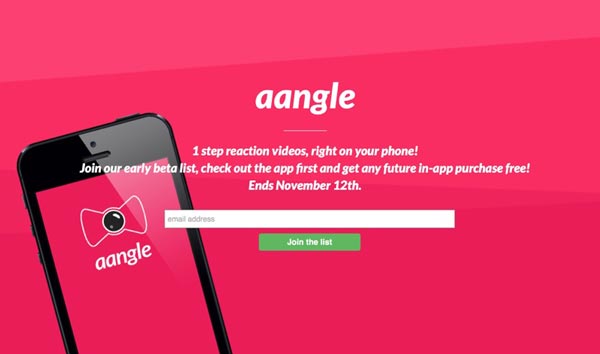 Make a reaction video on Mac
For Mac users, iMovie is one of the professional tools to make reaction videos.
Step 1 Launch iMovie utility on your Mac computer, and download the video show you react with from YouTube.
Step 2 First, you need to record your reaction with iMovie. Click "Import" menu on top ribbon to display the "Import" window sidebar. Here sect your webcam and then click the "Record" button to start recording your reaction.
Step 3 When it is done, drag both videos onto the timeline and select the downloaded video to show it in the player. Above the built-in player, you can find a dropdown menu, unfold it and select "Picture in Picture". Then drag the recorded video onto the player to make a reaction video. And you can change the position and size of the video on top layer.
Step 4 In the end, click "Share" menu on top ribbon and then hit "Export Movie" to save the reaction video to hard drive.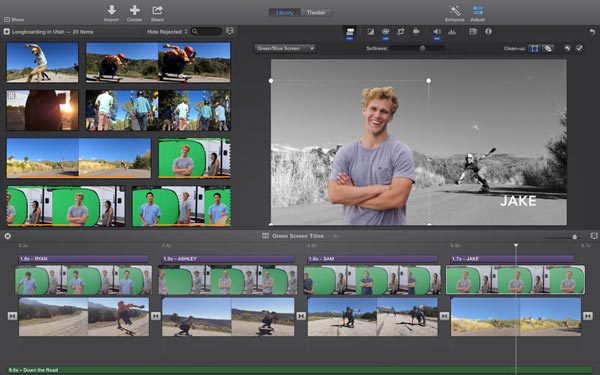 Conclusion
Reaction video is the new fashion on YouTube and other social media sites. Some people even earned a lot of money from reaction videos. But can we make reaction videos by ourselves? Is it a difficult task for ordinary people? Our guides are the best answer for these questions. With a proper tool, you can make reaction videos on Windows, Mac and mobile devices. And our guides could help you to create high quality reaction videos with current devices easily. Looking for the easiest way to make reaction videos? We recommend Aiseesoft Screen Recorder, since it is rather simple.