Best Trailer Maker for Windows/Mac to Make Legendary Movie Trailers
An attractive movie trailer is an important marketing tool for any film director, beginner or professional. It is short, effective, and has become a unique mini-art form. A great movie trailer can get viewers hooked on the movie they haven't seen yet easily. If you are making your personal movie, you can also use a movie trailer to get attention.
To create a movie trailer is not a simple task as you might think, but it can be easy enough if you use the right trailer maker. In the following article, we will introduce you several best movie trailer makers to help you make perfect movie trailers.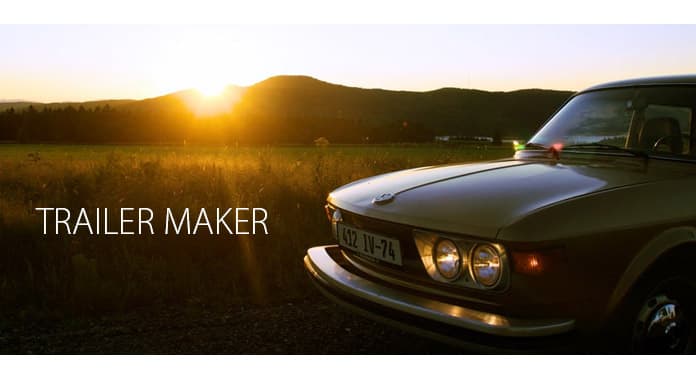 1. Windows Movie Maker
https://support.microsoft.com/en-us/help/14220/windows-movie-maker-download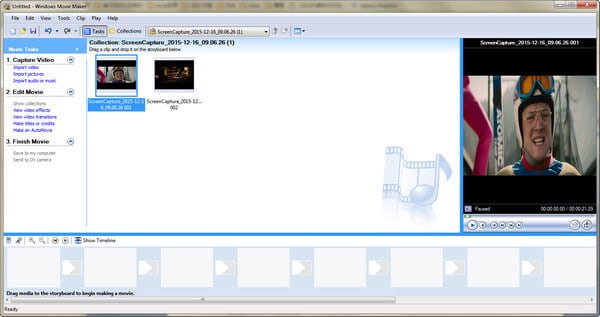 Windows Movie Maker is an easy-to-use, free trailer maker that you can use to make a variety of simple movies. It is perfect for trailer making, since the simple layout and features make it easy to create short movies with minimal hassle. To be specific, this free trailer maker allows you to edit videos and slide shows, create titles, and fine tune your trailer the way you wish to. You can also add transitions and effects and share your trailer online.
2. iMovie
https://itunes.apple.com/us/app/imovie/id377298193?mt=8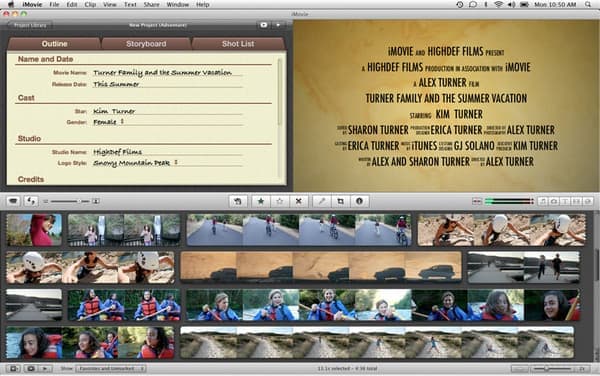 If you are using Mac and looking for a great trailer maker, iMovie can fully meet your needs. Made by Apple, iMovie is a sophisticated video maker that is perfect for making trailers. Simply upload your clips on a timeline, move them around and make a trailer. The best advantage for this trailer maker is that it provides you default templates to create trailer with different styles. iMovie also gives you some advanced video editing functions to enhance your video.
3. Aiseesoft Video Editor
https://www.aiseesoft.com/video-editor/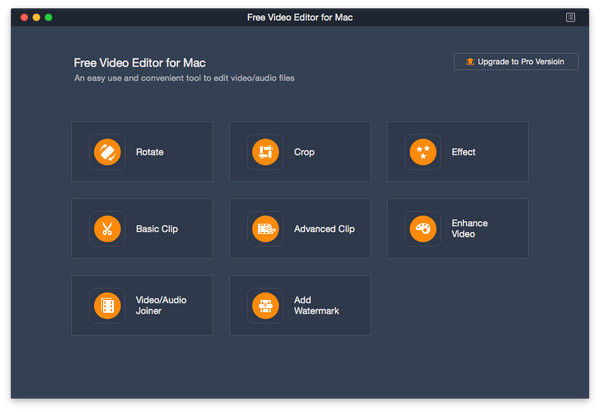 Aiseesoft Video Editor is the latest trailer maker on the market, yet it has already become one of the best. This trailer maker provides you multiple video editing tools, trying to help you make the best movie trailer. With Video Editor, you can rotate, clip, crop, watermark videos as you like, enhance video quality, apply amazing video effects to make your video more like a real movie trailer. More functions including filter and overlays, transitions are developing, you can free download and try on your own.
4. Thirteen Trailer Maker
http://www.thirteen.org/edonline/trailermaker/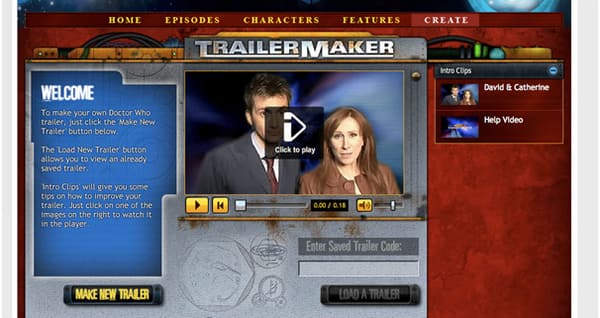 Thirteen Trailer Maker is another educational and fun-to-use trailer maker. Here you can make your own movie trailer using the sights and sounds of Thirteen's award winning programs then submit it to its gallery where the movie trailer can be viewed by anyone, any time, and anywhere. Thirteen Trailer Maker is also completely free.
5. CyberLink PowerDirector
https://www.cyberlink.com/products/powerdirector-ultra/features_en_US.html?&r=1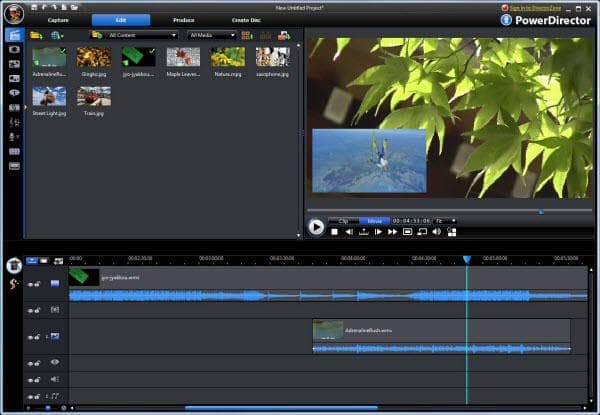 CyberLink PowerDirector is a professional trailer maker that aims to create real movie trailers. It provides full video editing functions that allow you to mix all kinds of multimedia including videos, images, text layers, transitions, and sound. You can publish your results, or save it on your device. You can even make 3D trailers. The disadvantage is that this trailer maker costs much.
6. Movavi Video Editor
https://www.movavi.com/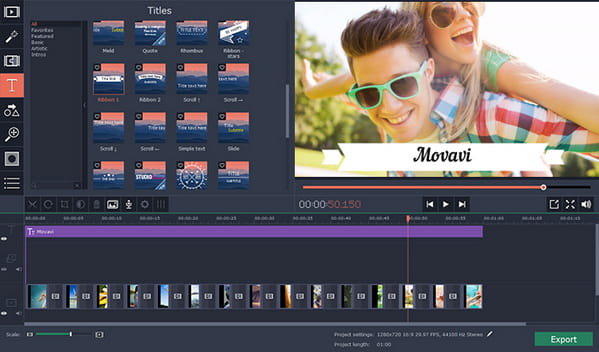 Movavi Video Editor is a great trailer maker that helps you bring your creative ideas to life. It comes with multiple advanced video editing functions. You can edit and enhance videos easily, add stylish transitions, titles, and filters, or even stabilize and reverse video, equalize sound and more.
Extended reading: Useful tips to make a film trailer
A movie trailer is a big help to create a file trailer, but that's not all. To create a great movie trailer, you have to work out a plan, like how to develop the story, what music to choose, etc. To help you make better use of trailer maker, we would like to give you several tips to create a trailer.
Step 1 Maintain the 3-act structure
A movie trailer is also a story. If you want to tell a good story, follow the classic way to tells a story in three acts, including exposition, development and climax.
Step 2 Clip the most memorable segments
In order to attract people to watch your full movie, make sure you have clipped the most memorable segments in the trailer.
Step 3 Choose appropriate music
Music binds all the building blocks of your story together; it defines the mood of your trailer, creates the appropriate atmosphere, and can have a big impact on the audience.
Step 4 Apply the basic techniques in movie trailer
There are some tried-and-tested tricks in most trailers that you can use, such as fades to and from black, fast cutting, dramatic endings, etc.
In this article, we have mianly introduced several trailer makers to help you make great movie trailers, we also gave your a few useful tips you can use when creating file trailers. Still have more questions about trailer maker? Feel free to leave your comments down below.