Top 5 Best Flip Book Maker Programs to Create Digital Flipbooks
When you say the word "flipbook", most people would consider it as a small book containing drawings in the corners that animate when you turn quickly through them. But in the digital age, the term takes on a new meaning.
An online flipbook is a digital representation of a PDF book that turns pages realistically as the user interacts with it. They look like actual magazines, but with no publishing costs involved. Flipbook is a great way to reinvent your pre-created files: your ideas get beautifully designed, and also go mobile, as most flipbook makers support HTML5 format.
If you are interested in flipbooks and want to make a beautiful flipbook on your own, you would probably need an excellent Flipbook maker. In the following article, we have listed five best flipbook makers to get you started making flip books.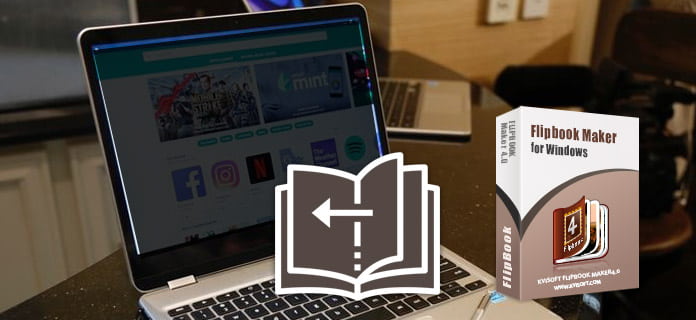 1. Flipping Book
https://flippingbook.com/online-flipbook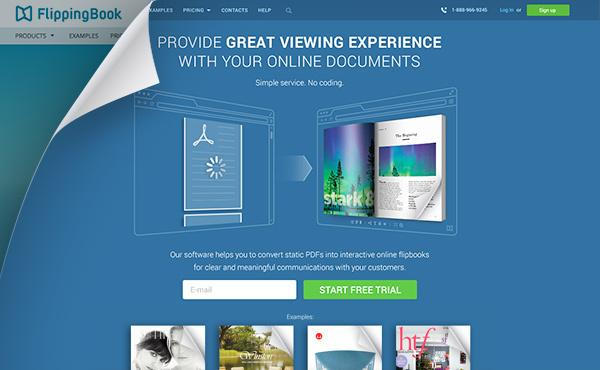 Flipping Book gives you a perfect look for your digital flip book and professional digital publishing, you can create great HTML 5 flipbooks with no special programming skills to create and put online professional-looking publications with great engaging potential. This flipbook maker allows you to create not only books, but also scatalogues, well-structured and incredibly looking documents, and even photo albums. It's easy, thanks to a collection of templates for each project type.
2. Flipsnack
https://www.flipsnack.com/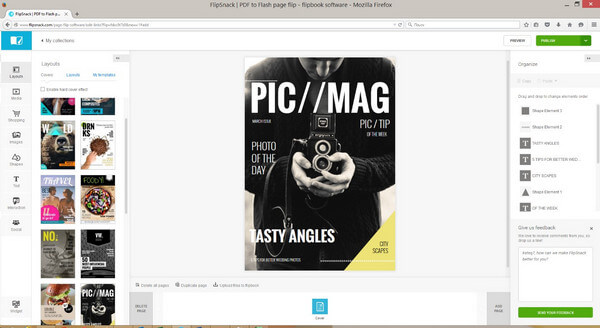 Flipsnack is one of the most popular digital flipbook makers, which enables you to create, share and embed online magazines, transform your PDFs into online flipping books. The flipbook maker is equipped with advanced online editing features that make your magazine more engaging. You can even create an entire flipbook from scratch. After the flipbook being made, Flipsnack allows you to share and embed your flipbook anywhere.
3. PUBHTML5
https://pubhtml5.com/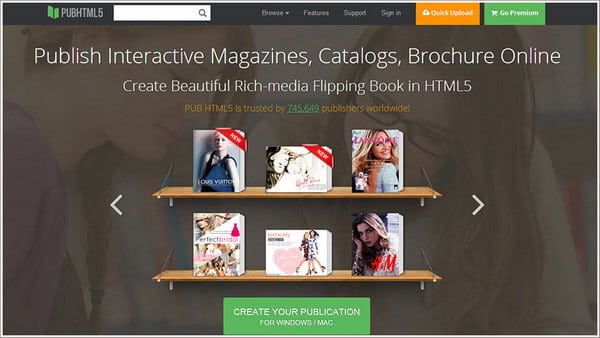 PUBHTML5 is another leading flipbook maker to create beautiful rich-media flipping book in HTML 5. You can use this flipbook creator to convert PDF, MS Office to HTML5 & jQuery based interactive catalogue, magazine that also work on iOS and Android devices, making your flipbook more interactive. This Flipbook app also provides you built-in stunning HTML 5 animation, which enables to easily create flipbook with animated and interactive content.
4. Flip PDF Professional
http://www.flipbuilder.com/flip-pdf-pro/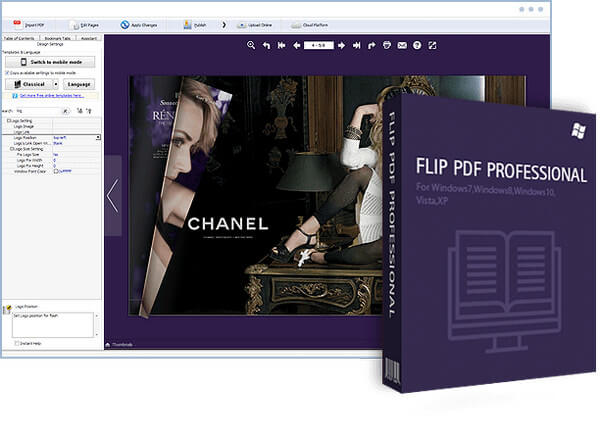 Flip PDF Professional is a powerful feature-rich flip book maker with page edit function. With this flipbook creator, you are able to create inspiring page turning books to display smoothly on iPad, iPhone, Android devices and desktop. Get started with hundreds of stunning pre-designed templates, fully customize your digital flipbook with interactive effect by adding multi-media like video, image, hyperlink, Flash in the drag-and-drop interface simply, everyone can generate impressive flip books easily.
5. Yumpu
http://www.yumpu.com/en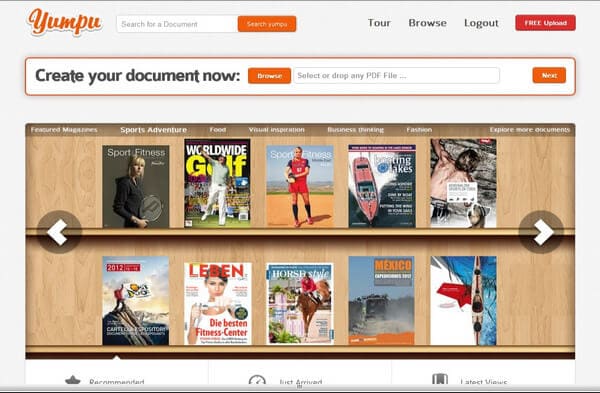 Yumpu integrates flipbook software with social media to create a unique online service for its members. The solution this flipbook maker promote most of all is an ad-free PDF to flipbook converter. Yumpu provides sufficient capabilities for pure PDF conversion and sharing, and there are no limitations on the number of magazines and pages. The disadvantage of this flipbook maker is that, you may have some difficulties when trying to add some extras with a book editor.
Slideshow Maker
Aiseesoft Animated Movie Maker is the freeware to create digital flipbooks.
It supports adding video, photos, music and title.
It lets you edit video like clip, crop, rotate, flip, etc.
Here's the video about making slideshows for you. Click it to check.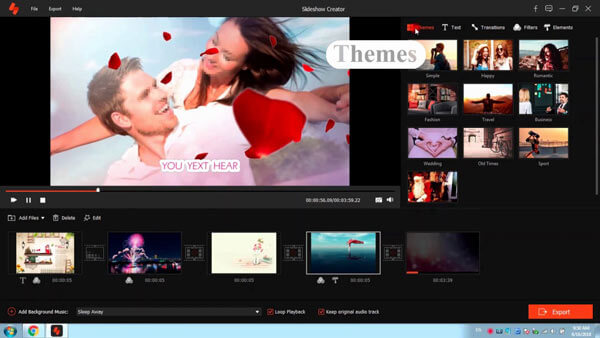 In this article, we have mainly introduced you five best flipbook makers to help you make interactive flip books. Still have more questions about flipbook creator? Feel free to leave your comments down below.