Can Blu-ray Players Play DVDs and CDs
DVD can be considered as one of the most successful video product in history. When it was first came onto the market in 1996/1997, it was hailed as a significant upgrade from the VHS videotape format. But in 2006, with the introduction of HDTV, HD-DVD and Blu-ray was introduced to consumers. Blu-ray/HD-DVD can provide a much more detailed image signal to a compatible HDTV than DVD. So you know, the future is Blu-ray.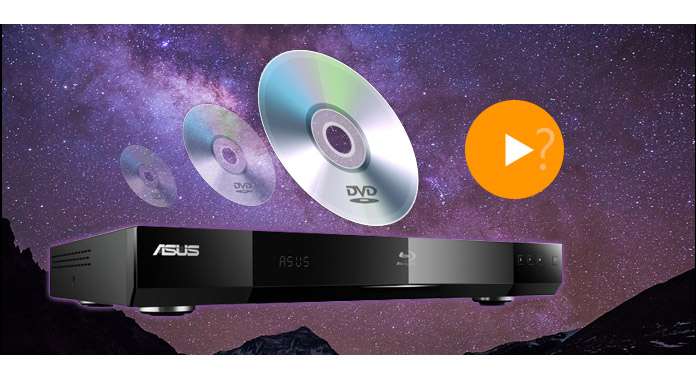 Along with the popularity of Blu-ray and HD-DVD, all kinds of Blu-ray players are taking place the original DVD players. Here comes the question, do Blu-ray players play DVDs? If you have a lot of DVD collections, you must wonder, can you play regular DVDs on a Blu-ray player? In this post, we will mainly talk about this question. Just keep reading to find the answer.
Part 1: Do Blu-ray players Play DVDs
Go without saying that Blu-ray players can play Blu-ray discs. But you should know that, Blu-ray discs aren't the only types of discs that they support. So far, nearly all Blu-ray player hardware manufacturers claimed that their Blu-ray players are compatible with the standard DVDs. So can you play regular DVDs on an external Blu-ray player? The answer is a big yes. But for Blu-ray player software, it's not 100% yes. You should learn from their tech specs if it supports DVD playback. Also please noted that Windows and Mac software has different environment with different technical difficulty. So before choosing Blu-ray player software to play your DVD, just keep your eyes open.
Your current DVD library is playable on a Blu-ray player. A standard DVD player plays your DVDs at a video resolution of 480i. When you play a regular DVD with Blu-ray Disc player, you can even upscale the DVD playback signal to match 720p/1080i/1080p or 4K mode to get a better match on your 1080p HD/4K Ultra HD TV.

Part 2: Do Blu-ray players Play CDs
Since Blu-ray players can play DVDs, it also has the capability to play standard CDs. Standard CDs/CD-R/RW discs can be playable on Blu-ray players. And for some higher-end players, they can play HDCD, SACD, and DVD-Audio discs for you. You can also use Blu-ray player to play MP3 CDs, JPEG Photo or Kodak Photo CDs, and AVCHD Discs.
Part 3: How to play DVD/CD on Blu-ray player
Just like play a Blu-ray disc in a Blu-ray player, when you insert a DVD or CD in a Blu-ray Disc or HD-DVD player, the player will automatically detect the disc and make the appropriate adjustments to play your DVD/CD disc back.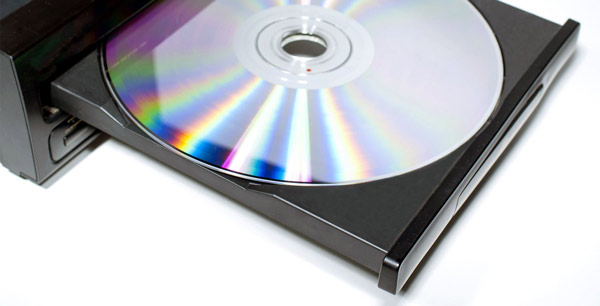 Part 4: 3D Blu-ray player and 4K Blu-ray player
A 3D Blu-ray player is designed to comply fully with the recently adopted 3D for Blu-ray Disc standard. The 3D Blu-ray player works is reading encoded 3D signal off a Blu-ray Disc and sends the 3D video information through the rest connection chain which includes 3D-enabled TV or video projector.
Know more about 3D Blu-ray player and top 10 3D Blu-ray players review

A 4K Blu-ray player supports 4K (3840×2160) resolution, and it offers the best image quality you can get today. 4K UHD Blu-ray player also supports a wider range of color, and high dynamic range (HDR) capability, which can greatly improve contrast between the brightest and darkest images. It can play 4K Ultra HD Blu-ray discs, regular Blu-rays, DVDs and CDs. Some 4K Blu-ray players even connect to streaming video services, which enables you to get 4K contents from Neflix and Amazon.
Don't Miss: 2018 best 4K Blu-ray players you should buy

Part 5: Best Blu-ray player software to play Blu-ray on PC/Mac
If you prefer to enjoy your favorite Blu-ray movies on computer, you can also rely on Blu-ray playing software to do that. Here we sincerely recommend the professional Blu-ray Player to help you play Blu-ray disc/folder/ISO file. First, you can free download and install it on your PC/Mac.
Step 1 After downloading, launch this powerful Blu-ray playing software on your computer.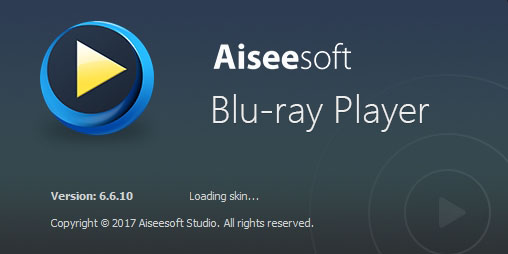 Step 2 Click "Open File" or "Open Disc" button to load your Blu-ray file. This Blu-ray Player will automatically play the Blu-ray for you.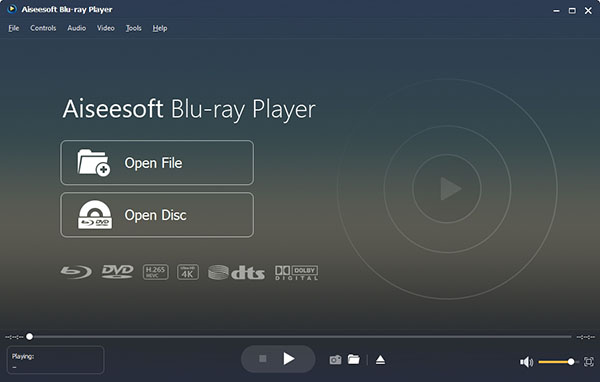 In this post, we mainly talk about the question, do Blu-ray players play DVDs. After reading this post, you can know that, you can use Blu-ray players to play DVDs/CDs. Moreover, we talk about 3D Blu-ray player, 4K Blu-ray player and Blu-ray player software. Hope you can better enjoy your DVD or BD movies after reading this article.