Play DVD Disc on Wii U/Nintendo Wii with The Simplest Way
"Does the Wii play DVDs?" This is probably the most frequent question among Wii enthusiasts. You might be disappointed that if you search the answer on the official site, under the question "Does Wii U play Blu-Ray or DVD discs?", the answer is "No". But the fact is that you can play DVDs on Wii U console or Nintendo Wii as long as you get the correct method.
In this article, we will give you two simple methods to play DVDs on Wii. But be aware that the first method is risky, if you are looking for the best way to play DVD on Wii U or Nintendo Wii, the second method is highly recommended.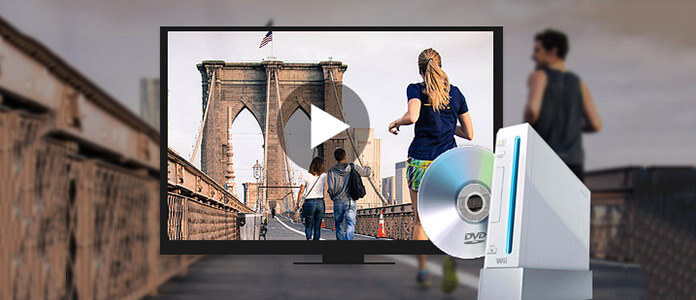 Part 1. Rip DVD to Wii supported format for DVD playing on Wii
Since there are some risks for homebrew channel, here we offer another one to you. That is to use a DVD to Wii Converter to rip homemade DVD movies to Wii-supported video formats (DivX, MOV, AVI, MP4) and then copy to Wii for playback. It is said to be the easier and safer method because all you need here is a best DVD ripper and an SD card.
Here we recommend the best DVD to Wii Converter - Video Converter Ultimate, which includes optimized Wii video formats, enabling you to rip DVD to Wii-supported video with lossless quality and copy DVD to Wii-compatible SD card handily.
Video Converter Ultimate
For Mac
Rip home DVD disc and movies to the video like MP4, AVI, MOV, DivX, and more for playback on Wii smoothly.
Convert any video and audio file like MP4, MKV, AVI, WMV, FLV, MP3, FLAC, and more with super excellent quality and fast speed.
Various editing functions to split, trim, merge, crop the DVD video, as well as personalize the DVD video with effects and watermark.
With the video enhance function, you can enhance DVD video quality, rotate and flip DVD video angles easily.
Only three steps could you use Wii U console or Nintendo Wii as a DVD Player, download this software to have a try.
Step 1 Download and install Video Converter Ultimate.
Download and install Video Converter Ultimate on your computer or Mac, and then launch the software to open the main interface.
Step 2 Load DVD and start to rip DVD
Insert the DVD disc you want to rip to the DVD drive. Wait until it is detected. Then click "Load Disc" button on the top left of the main interface.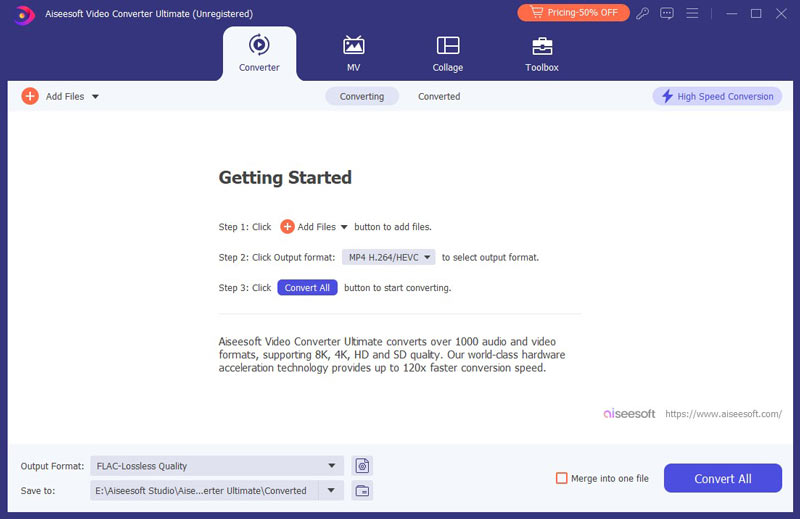 Choose from the two provided loading modes, Navigation Mode and Parser Mode. After loading, all available video files on DVD will be listed.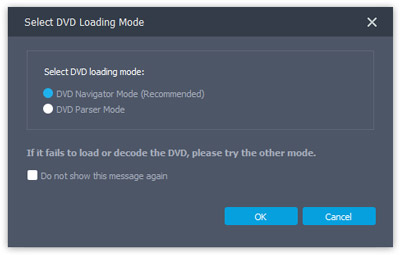 Step 3 Convert DVD to the Wii supported video
Check the video you need, then click the drop-down menu of Profile and choose the Wii-supported video formats (AVI, MOV, DivX, and MP4). After that, click "Convert All" to convert DVD with no quality loss.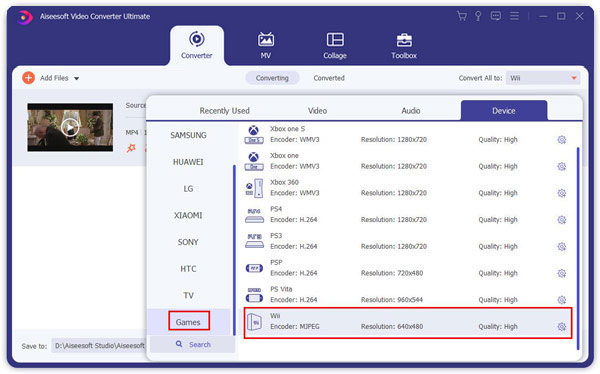 Step 4 Copy files to Your SD card and Play on Wii
After the conversion, you can simply copy your new Wii compatible video file(s) straight onto your SD card (Question about Wii SD Card?). When it's done, just remove the SD card from your computer, stick it in the Wii console, sit back and get ready to enjoy your DVD movies on Wii.
Note: This method could only support you to play homemade DVDs on Wii.
Part 2. Play DVD on Wii with the Homebrew Channel
Since Wii developers are unwilling to provide to DVD playback function, a team of Wii coders have given Wii console the solution to unlock Wii and play DVD.
It is important to note that there are two essential steps that need to be carried in order to play DVDs on Wii, including installation of the Homebrew Channel as well as the DVD Player.
The actual process is so simple. It's a matter of downloading a small file, a homebrew video player (also seen as a Wii unlocker), copying them to an SD card, and using the Homebrew Channel to apply a two-second patch. Once it's up-and-running, you can pop into the Wii Mplayer app from the Homebrew Channel, put any video or DVD in the drive, and you can watch a DVD on a game console in no time.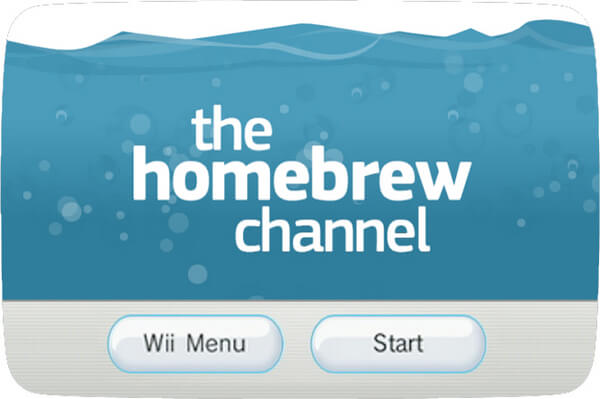 Note: Although the homebrew channel enables you to watch DVD movies on Wii effectively, there is a risk that if something went wrong, your Wii might become brick.
In this article, we mainly introduce two simple methods to play DVD disc on Wii U or Nintendo Wii. If you are still wondering "Can Wii play DVDs" or other questions, feel free to leave your comments below!
You can check the video below: