Top 5 Alternatives to Final Cut Pro Mac
For Mac users or people who frequently use Mac PCs to edit video or deal with image enhancement, Final Cut Pro is a great choice. However, it has its limitations and weaknesses. There are many users that want to find an alternative to Final Cut Pro Mac to satisfy their need. Here in this post, we make a fair review of 5 reputable Mac video editing software.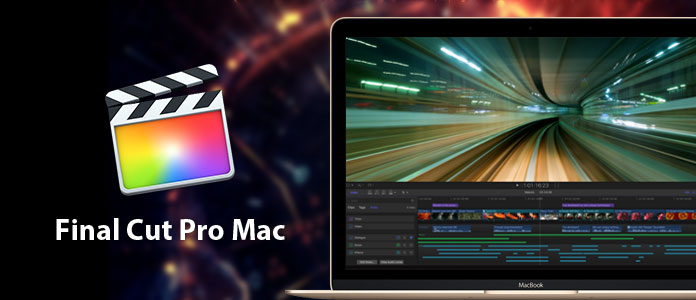 Part 1: Best free alternative to Final Cut Pro: Video Editor
Free Video Editor is the free video/audio editing software which can help you edit video and adust video effects. This video editor has a user-friendly interface and simple-to-use editing features that enable you to edit video files with ease. Read on to get more information about this perfect video editing tool.
Support various videos from the internet, camcorder, etc.
Easily edit videowith handy video editing tools like crop, cut, trim, rotate, watermark and more.
Enhance video by upscaling resolution, optimizing the brightness and contrast, removing video noise/shaking.
Support Windows 10/8.1/8/7; Mac OS X 10.13 (macOS High Sierra), Mac OS X 10.12 (macOS Sierra), 10.11 (El Capitan), 10.10 (Yosemite), 10.9 (Mavericks)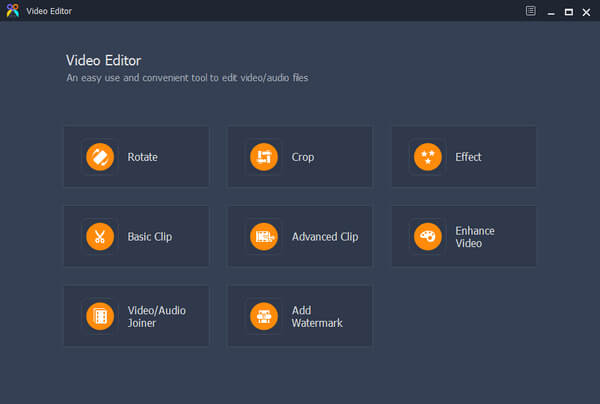 Detailed steps on how to use Free Video Editor can learned from the video: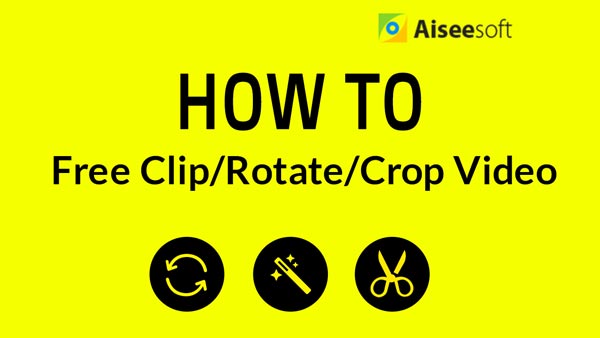 Part 2: Alternative to Final Cut Pro Mac: Adobe Premiere Pro
Adobe Premiere Pro is a great alternative to Final Cut Pro Mac, which has many powerful and useful editing tools to meet your multiple needs. And we list its features as below:
Adobe Premiere Pro supports lots of camera footage editing at the same time, working with perfect speed and mixing diverse frames at a specific sequence at a high rate.
The software supports NDxHD files and Adobe Premiere CC supports 4K files, so that you are able to export Avid and Final Cut Pro projects too using it.
It offers predetermined colors, so that you can select the color grades accordingly and save the time for adjusting the shades.
It has an audio manager that enables editing media with a living effect, making the audio tracks sound more exquisite and natural.
Adobe premiere pro allows you to backup projects anywhere on a hard or somewhere else.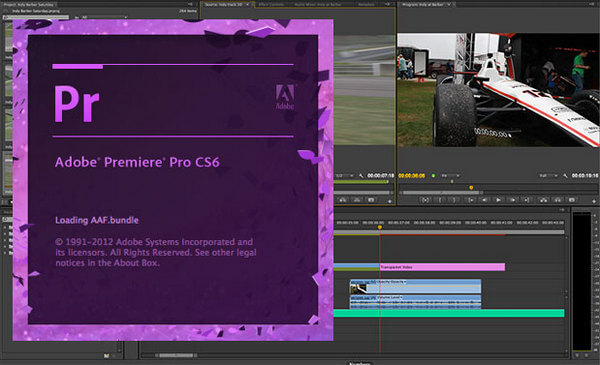 Part 3: Alternative to Final Cut Pro Mac: iMovie
iMovie is another useful Final Cut Pro Mac alternative. Also developed by Apple Inc., this professional tool also works well on Mac computers without any disruption or hassle. You can use it for audio effects adjustment, mix audio to video clips, add title, subtitle, background music to video, etc. The program has a simpler interface then Final Cut Pro.
iMovie is simple to use.
iMovie has high processing speed and make it easy for Mac user to overcome difficult task during or after video editing, like sharing, importing projects.
iMovie is able to make trailer. it lets you make your editing more enjoyable.
Undo button is no doubt a great help in editing procedure when you are a new user. This software contains "Undo" button to help you get rid of unintentionally, or mistakenly selected changes.
After editing if you want to share your final project with someone else then it is not a big deal with "Share" button. Just click on it and you can share your files through Email, YouTube, iTunes, Vimeo, Facebook, etc.
It supports audio editing effect.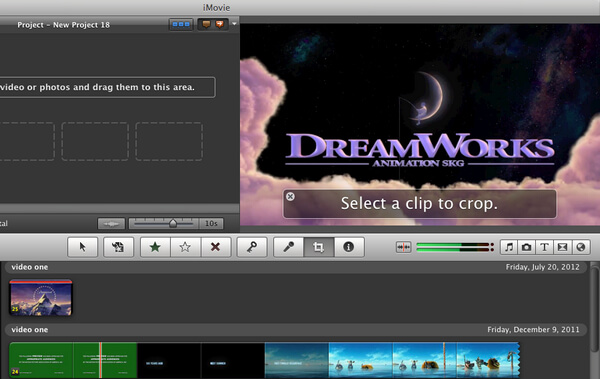 Part 4: Alternative to Final Cut Pro Mac: Sony Vegas Pro
Sony Vegas pro is a professional media editing software, as an nice alternative to Final Cut Pro. It has a natural approach of nonlinear editing of the media files. Firstly, it was only an audio editor but with time development of compositing features, independent resolution video sequencing and highly complex and detailed effects have make it able for both audio and video editing. With time it is becoming a first choice for professional user because of following bewitching features.
It supports 2K, 4K, HD and SD for both 2D and 3D editing.
You can simply add files to workstation in Sony Vegas Pro.
You are able to share and transfer projects between two different Sony Vegas Pro working between two different devices.
It has many advanced tools, solicitous touches and precisely customized workstation.
Precisely defines color range and preset audio effects make editing more up to mark.
Have a large range of audio effects with supporting the 24-bit/192 kHz audio files with high resolution.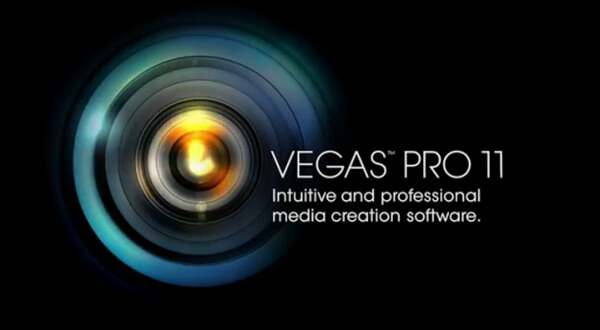 Part 5: Alternative to Final Cut Pro Mac: Avid Media Composer
Avid Media Composer is very useful for editing, especially for audio dealing and editing, so that you can control, modify and edit the sound tracks. It is regarded as a good alternative to Final Cut Pro Mac. With maximum processing speed it makes editing and mixing easy for you.
You can easily drag and drop down the video file to its interface.
It has stereoscopic cutting out abilities.
There are finest tools for color adjustment provided by Avid Media Composer.
Avid offers some useful live mate key.
You can get easy text searching with smart phrase finder.
3D raping and animation making is allowed here.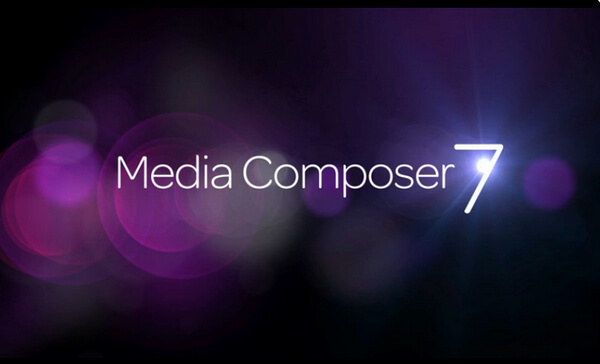 If you want to find a combination of editing and converting video files on Mac, you cannot miss Video Converter Ultimate.
Video Converter Ultimate
Mac
Mac Video Converter Ultimate is the powerful video converting and editing software for Windows and Mac users.
You can rotate, flip, crop, clip, merge, watermark video files.
You can convert DVD videos or media files in MP4, AVI, FLV, WMV, MOV, etc. or audio in MP3, M4A, etc.
You can convert downloaded videos from YouTube, etc.
For more information about Video Converter Ultimate, you can watch the video: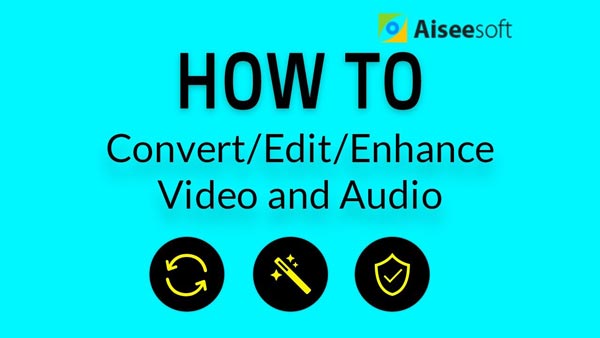 We show you 5 great alternatives to Final Cut Pro Mac. If you have any idea or suggestion, leave what you want to say below.