Final Cut Pro for Windows - Similar Programs like Final Cut Pro
Is there any Final Cut Pro for Windows?
Developed by Apple Inc, Final Cut Pro is always the first choice for Movie maker/editor who uses Mac OS. It takes up 49% of the professional editing market in USA. However, if you are a Windows user, you need to find a Final Cut Pro for Windows yourself, because Final Cut Pro is only designed for Mac OS.
In this article, I will introduce you two Final Cut Pro for Windows – Aiseesoft Video Converter Ultimate and Windows Movie Maker, to help you edit and create videos on Windows with ease and good quality.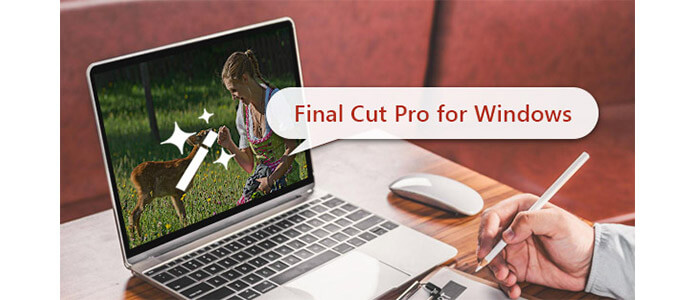 Final Cut Pro Windows
Video Converter Ultimate - Best Final Cut Pro for Windows
Video Converter Ultimate is one video editing software focusing on video quality enhancing and video editing, so if you want to find one similar software to Final Cut Pro for Windows, you can try this video editor. Why choose Video Converter Ultimate? You will see.
1. Easy to use
Compared with other Final Cut Pro for Windows alternatives, Video Converter Ultimate has an user-friendly interface. Only three steps, you can edit videos to better-image and higher-quality movies. First, import or drag video to this video editor, second, Select the editing/enhancing function you want, last, start to edit and enhance your video quality.
2. Support all kinds of video formats
Almost all SD and HD video formats are supported, and now, 4K videos are highly accepted. What about MP4? Of course. MP4, MOV, AVI, MPG, WMV, MKV, MTS,etc. are supported.
3. Powerful editing and enhancing functions
You must want to find one powerful Final Cut Pro for Windows, then Video Converter Ultimate is your choice. With this Final Cut Pro alternative, you can edit your video by:
◆ adjusting audio volume/video brightness/contrast/saturation/hue
◆ cropping video to get rid of the black edge
◆ rotating video to the right angle
◆ adding 3D or watermark to video.
Besides editing, video enhancing is another attraction of this similar Final Cut Pro program. You have the chance to:
◆ upscale resolution
◆ optimize brighess and contrast
◆ remove video noise
◆ reduce video shaking.
4. Choose different video output formats
This Video enhancer software lets you not only can import multi-format videos, but also output different video formats. So you have more choices and possibilities to edit your video and then see it on your iPhone, iPad and other portable devices.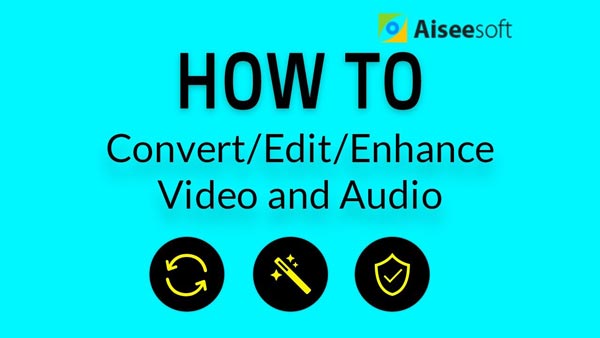 Windows Movie Maker - One free and familiar Final Cut Pro for Windows
Windows Movie Maker, as one similar program to Final Cut Pro for Windows, is an easy to use and practical video creating/editing program released by Microsoft. What's more, it is totally free! Although it is not that professional as Final Cut Pro, it can meet almost all your need about creating and editing a video for personal use. Let's see the features of this Final Cut Pro alternative: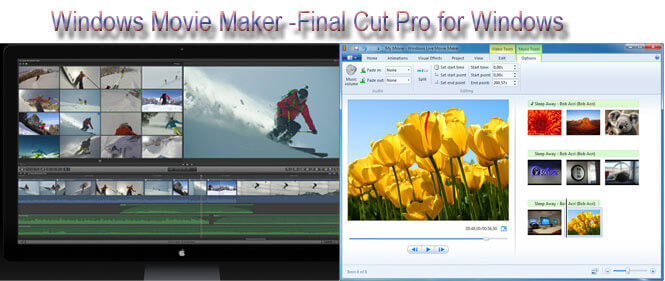 1. Support a large range of photo/video import
To make movie, you need photos and videos. Windows Movie Maker can import photos and videos from many kinds of devices and sources. You can import photos and videos from digital camera and mobile phones with a USB cable connected to computer, SD/min SD card with a card reader, data CD/DVD, DV camera/HDV camera, video camera with internal HD drive/flash storage card and webcam with USB connected to your computer.
Support formats:
Video: .mswmm, .wlmp, wmv, asf, .wm, .m2ts, .mts, .m2t, .mov, .qt, .avi, .dvr-ms, .wtv, .mp4, .m4v, .3gp, .3g2, .k3g, . mpeg, .mpg, .mpe, .m1v, .mp2, .mpv2, .mod, .vob and .m1v
Audio: .mp3, .m4a, .aif, .aiff, .wav, .wm and wma
Photos: .jpg, .jpeg, .jfif, .jpe, .tif, .tiff, .gif, .bmp, .dib, .rle, .ico, .icon, .png and .wdp
2. Edit Video and Choose Theme
You can easily trim and split videos as you want, speed up and slow down the video to achieve a special effect. Also you can choose a theme for your movie. A movie maker automovie theme will automatically add titles, credits, transitions, and effects to your movie. To perfect your movie, this Windows Final Cut Pro allows you to add music to the movie. You can set up the start and end point of the audio, control the fade in/out of the music and change the volume of the audio in the music or audio in the video.
3. Publish Your Movie and Share with Your Friends
After you finish your project, you can publish it and share with your friends and families by publishing your movie on the web. If you like, you can add special plug-in, to publish your movie on the website that you want.
With Windows Movie Maker, one free Final Cut Pro for Windows, you can easily create, edit and share your own movies with anyone you liked. It is a great tool beginner of movie maker/editor.
Now, two video editors, alternatives for Final Cut Pro for Windows, have been recommended. You can choose one of them and if you have better one, just leave words for us.