How to Do Final Cut Pro Slow Motion
How to do slow motion in Final Cut Pro?
Slow motion is a common technique which wildly used to create emotional impact in a video piece. You may have heard that Final Cut Pro has the feature called "Optical Flow" to make that happen. Instead of repeating frames or blending them together, Final Cut Pro makes new frames based on the content of your footage.
When slowing down video with Final Cut Pro, your video will appear like it has been shot with a high speed camera. In Final Cut Pro, you can make both constant and variable speed changes to your clips while preserving. Here comes the question, how to use Final Cut Pro slow motion? This tutorial will show you how to use fast and slow motion controls in Final Cut Pro.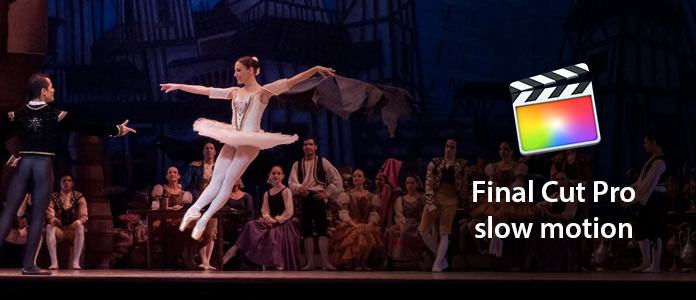 Final Cut Pro Slow Motion
How to Do Slow Motion in Final Cut Pro
If you want to slow motion a video, you should pay more attention to this part. Just check the following steps to see how to use Final Cut Pro slow motion.
Step 1Launch Final Cut Pro and load your video into an Event in it.
Step 2Create a new Compound Clip or Project. When you are prompted to set the settings of this new Timeline, just use the automatic settings. Select the custom settings and verify this new timeline will be set to 24 progressive frames per second, or "24p".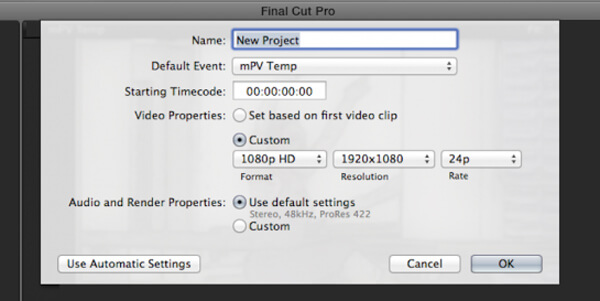 Step 3Select the original 60 progressive frames per second, or 60p shot in the Event Browser. Drop it into the 24p Timeline you just created. Your video will play at normal speed.
Step 4Mark the 60p clip in the Timeline and navigate to the Modify menu, to the Retime sub-menu and select Conform Speed.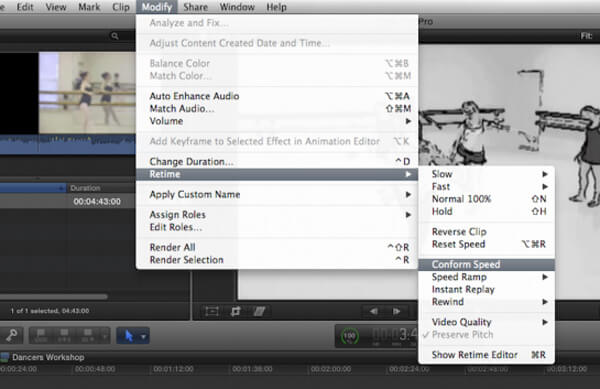 Step 5Final Cut Pro slow motion technique enables you to play video at about 2.5 times slower. The image quality will be clear enough. If you want to slow it down more, you can just select the clip and in the Modify menu, back to the Retime sub-menu, to the Slow option and pick a speed to begin with.
Step 6Grab the handle at the end of the Retiming bar in the Timeline and drag it out to customize the speed.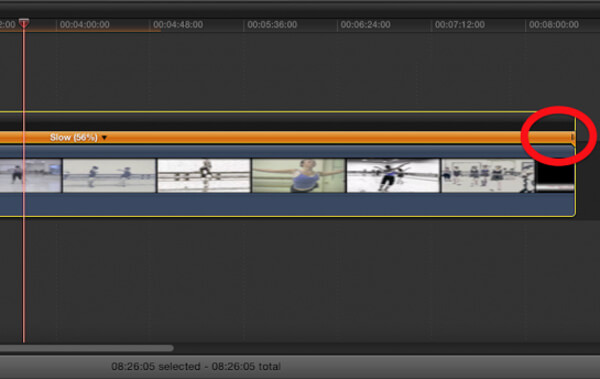 Within just a few clicks, you can handily use the Final Cut Pro slow motion feature to adjust the playing speed of your video. Besides all the above features Final Cut Pro provides, you can also split a video clip, audio or screen in a project.
Bonus tips for Fast Motion in Final Cut Pro
With the first method, you can easily slow down the video playback. With the same technique, you can also speed up video. See how it works:
Step 1Click Modify on the menu bar and choose Retime sub-menu from the drop-down list.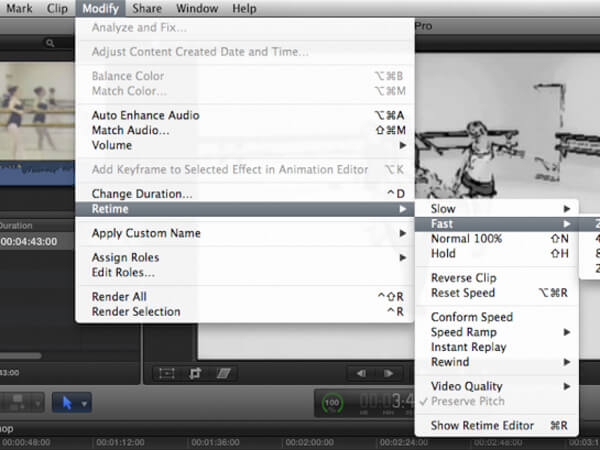 Step 2Click on Fast option and you can see the 4x or 2x choices.
Step 3Grab the retiming handle at the end of the clip and adjust the playback speed.
Best free video editor you may want to know
With the methods above, you can handily slow down the playback on Final Cut Pro. But for many new users, Final Cut Pro is a little bit difficult to use. Here we sincerely recommend an easy-to-use free video editor for you to edit your video and adjust the output effects. Various frequently-used video editing and audio editing functions are designed in it. You can download it and have a try.
Free Video Editor
Mac
Aiseesoft Free Video Editor is the free video/audio editing software which can help you edit video and adust output video effects.
Edit video audio and adjust output effects.
Support any popular video/audio format converting.
Check how to use this Free Video Editor from the video below: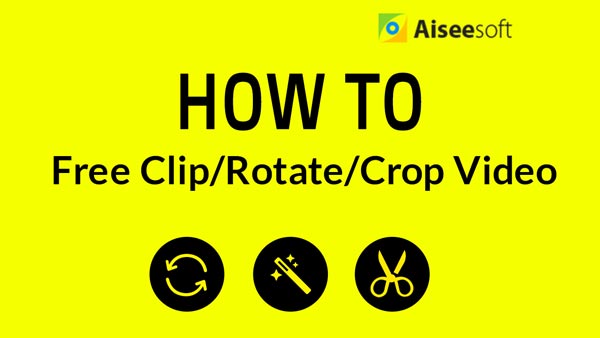 In this article, we mainly talk about Final Cut Pro slow motion. We show you the detailed steps to show you how to use Final Cut Pro slow motion. Moreover, when you want to speed up the video playback, you can also find the way in this post.