How to View HEIC File on Android: Two Effective Methods to Consider
With the introduction of iOS 11, Apple embraced the new HEIC picture format. This new image format has been a hot subject all over the web. Truly, it brought significant improvement that will benefit mostly iPhones with lower configurations. In other words, iPhone devices with limited storage may opt for this format for their photos, so your photos won't consume almost all your disk space. The solitary disadvantage of this format is that it cannot be read with other platforms and devices, like Android devices.
If Android had HEIC support, it would also benefit Android users. But that is not the case. Hence, many users are looking for ways to open HEIC files on Android. We simplify your work by listing down ways to access HEIC files on your Android phone. Here are some tips you can consider.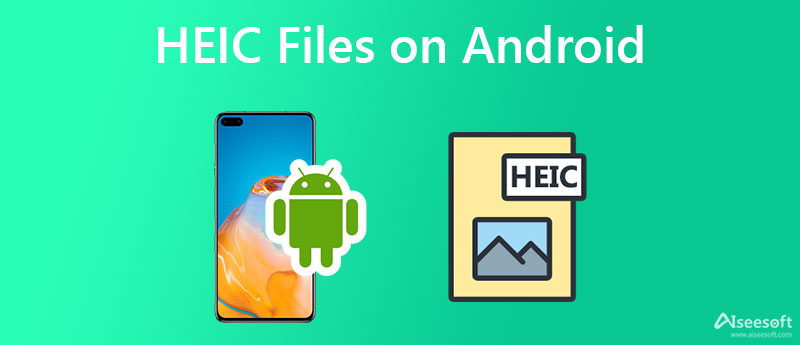 Part 1. Does Android Support HEIC
The HEIC or High-Efficiency Image File Format. This image format makes images smaller in media sizes while retaining higher image quality. Moreover, it enables users to store numerous compressed items in a container on their PCs. The question is, does Android support HEIC format? The HEIC compressed image format is supported by devices running Android 10 and later. But generally speaking, HEIC is not natively supported on Android. Therefore, learn the practical and best ways to open and edit HEIC photos on your Android devices.
Part 2. How to Open HEIC on Android
We know that Gmail is solely created for sending and receiving emails or letters. Little did we know that it is also helpful for opening and converting your iPhone photo to an Android-compatible photo. You can do this trick by transferring and syncing HEIC files from your iOS device. Therefore, we will reveal to you how to convert open HEIC files on Android using Gmail. Check the steps below.
Step 1:
On your iPhone, launch your Photo app. Then, choose the HEIC image you want to view on your Android device. To send the HEIC pictures, use the
Share
option. Next, select
Gmail
and proceed with the composition of your email.
Step 2:
Create a new email, and then attach the HEIC files to it. The HEIC images can then be delivered to your email address.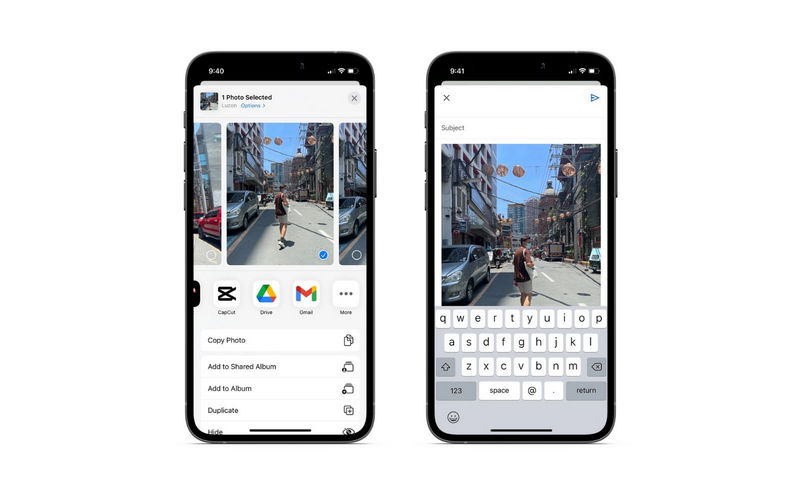 Step 3:
After following the steps mentioned, you should receive an email on your Android phone. Now, download the HEIC photos you added to the email. When needed, rotate the photos right or left by 90 degrees with your Gallery app to get the proper angle.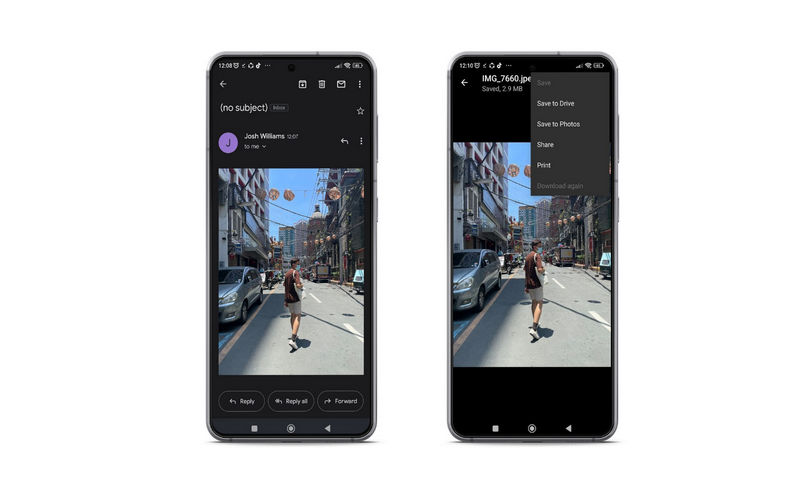 Part 3. How to View HEIC on Android After Converting HEIC on PC
You may also follow the steps below if you do not wish your photos to go through email and want to secure it. The procedure is quick and easy when you follow the procedure well. Without further explanation, take a look at the steps below.
1. Transfer HEIC to Computer to Convert
The best app you can utilize to transfer and sync files from mobile device to computer, or another device seamlessly is MobieSync. In other words, the program lets its users transfer files between iPhone and Android devices. Also, it can transfer files between computers and mobile devices. Therefore, you will be able to manage your mobile files and back them up. Moreover, you can also share files from your computer to your handheld device. What are the files you can transfer? It accepts files, including photos, videos, music, contacts, and messages. On top of that, it can sync files across different devices. Here is how to transfer files.
Step 1:
Have the program installed on your mobile and computer devices. After that, launch it and connect your device to your computer using the factory-manufactured cable. You may also connect wirelessly by tapping the scan button at the top corner of your screen. Then, scan the QR code from the desktop program. You should see the information about the device once connected.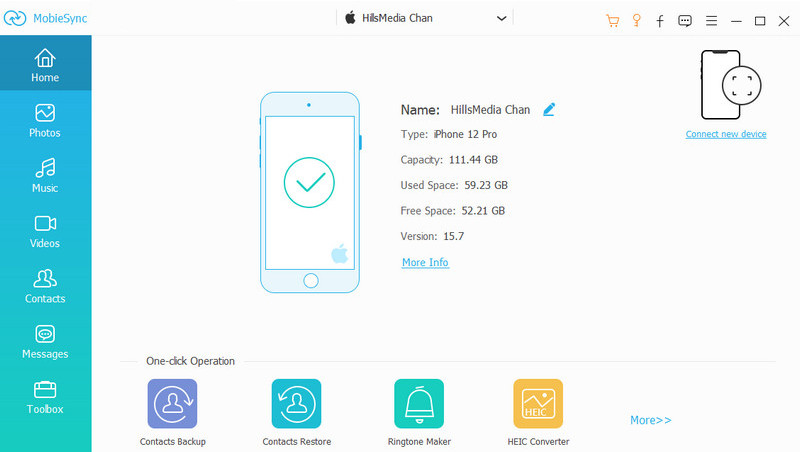 Step 2:
Next, go to the
Photos
section on the left-side menu. Then, select the photo you wish to transfer from your mobile device to your computer. Hover your mouse pointer to your desired photo and tick to select.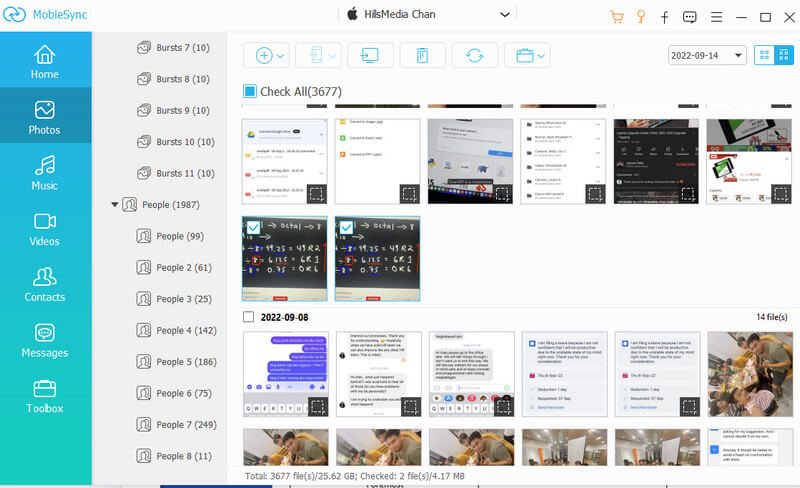 Step 3:
After selecting your desired HEIC photos, hit the
Export to PC
button on the top menu. A folder will appear, prompting you to select a file location where you wish to save the transferred photos.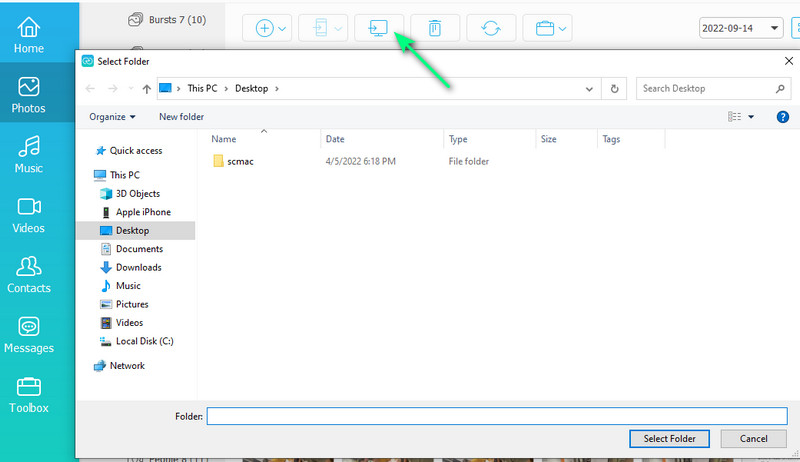 Step 4:
Once the session is done, a notification window will appear stating that the transfer session is successful.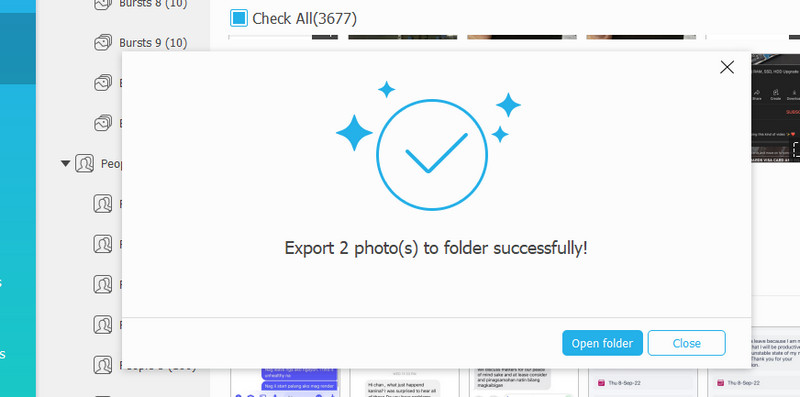 2. Convert HEIC to JPG
Now that your HEIC files are transferred to your computer, you may convert your HEIC files into a more compatible format for different devices and platforms. In this case, we will use Aiseesoft HEIC Converter to convert files from HEIC to JPG/PNG. As we know, JPG and PNG photos are compatible with almost all devices, including Android devices. Moreover, this program allows users to convert multiple files at once. Without further discussion, here are the steps to follow to learn how to convert HEIC to JPG and open the HEIC file on an Android device.
Step 1:
Make sure that the HEIC Converter is downloaded to your computer. You can get its installer by ticking the
Free Download
buttons below.
Step 2:
Next, launch the app and hit the
Add HEIC
button. You may also hit the drop-down button and choose whether to upload files or a folder.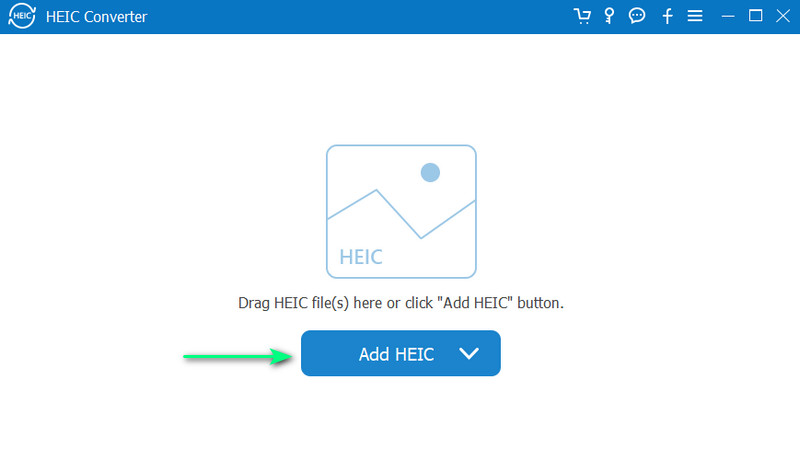 Step 3:
Afterward, hit the
Convert
button on the right side menu to begin the conversion session. Then, a window will pop-up stating that the process is finished.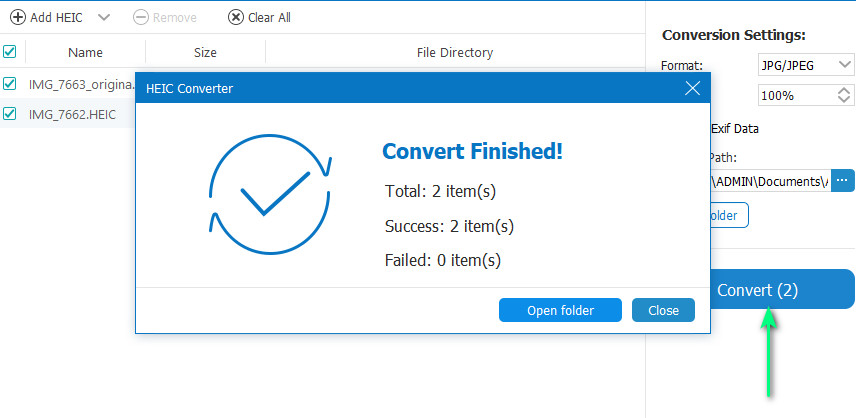 Part 4. FAQs About Converting HEIC on Android
Which is better in quality, HEIC or JPG?
HEIC is superior in terms of many aspects. HEIC supports 16-bit colors compared to JPG, which supports 8-bit colors only.
Can I convert HEIC to JPG?
Yes. You can convert any HEIC to JPG using any converter available on the web. One of the best tools for this is the Aiseesoft HEIC converter.
Is it possible to view the HEIC file on Windows?
Yes. You can follow a guide to open a HEIC file on Windows 10/8/7 and be able to edit it using your Windows device.
Conclusion
HEIC files are primarily made for Apple devices, especially iPhones, to save more space. Now, using them on other devices imposes a problem due to their nature. Nevertheless, we have mentioned ways and methods you can try to make this format useful on your Android device. You can now open a HEIC file on Android in simple steps. Simply follow the procedure above to get this task done.

Leave your comment and join our discussion