How to Convert HEIC Images to JPG Files with Google Drive without Quality Loss
With the introduction of the efficient image file format HEIC, Apple made it the default image storage format in iOS 11 or later. As long as the move, , Google Drive also began supporting HEIC images in order to help iOS users to back up photos. Some users asked whether Google Drive is able to convert HEIC to JPG. This guide will answer the question in detail and show you the easiest ways to produce JPG images from HEIC photos.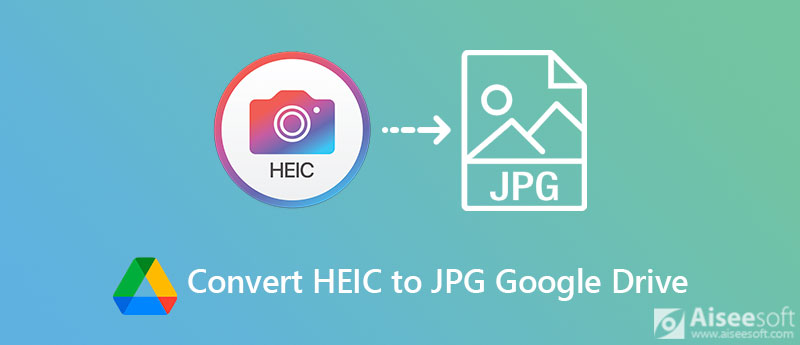 Part 1: How to Download HEIC to JPG from Google Drive
Since Google Drive is just a cloud storage, it does not provide any option that allows you to convert file format. However, the built-in Save image as feature is able to convert HEIC to JPG from Google Drive. This way is only available to the web version but not Google Drive app.
Step 1:
Firstly, go to the Photos app, find and select all HEIC images that you want to convert, tap the
Share
icon and choose
Google Drive
. Connect your iPhone to a network and the photos will go to your account.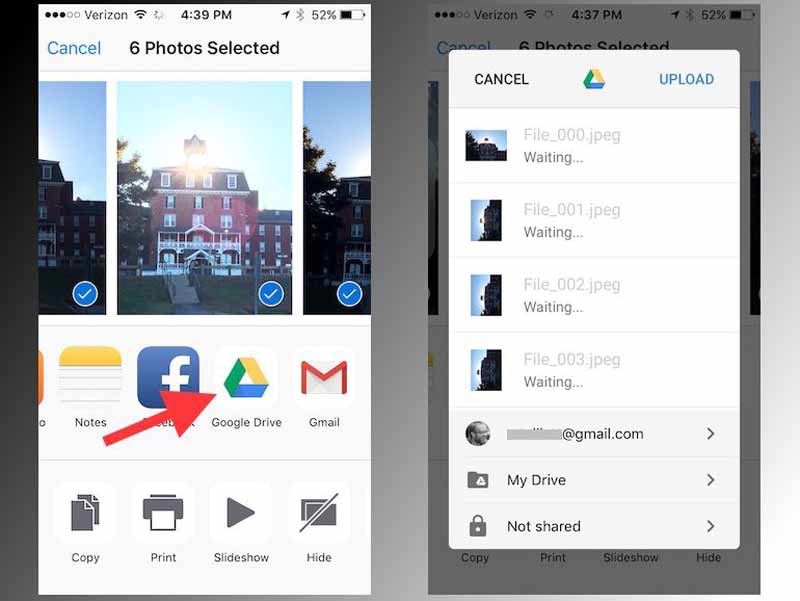 Step 2:
Turn to a computer and open a web browser. Visit Google Drive and sign in the same account that you use to back up HEIC images.
Step 3:
Click on one of the desired HEIC image in Google Drive and make sure to open it in full resolution. Right-click on it and select
Save image as
.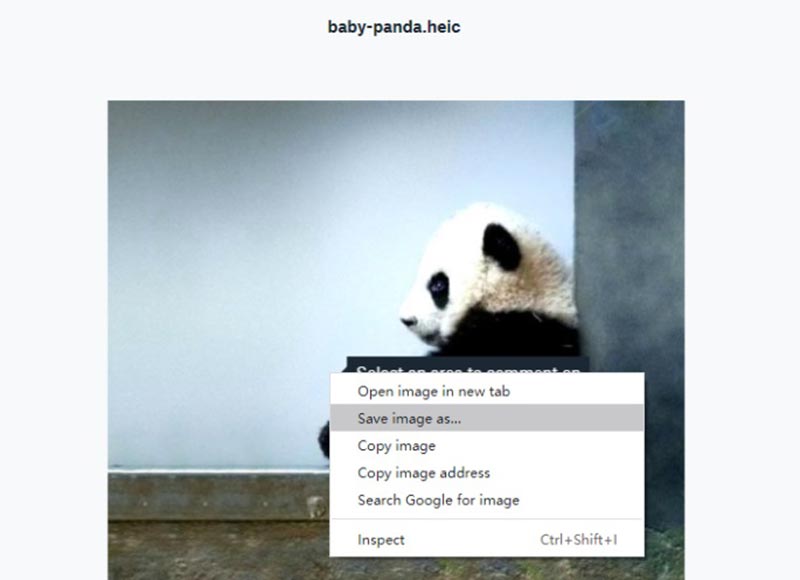 Step 4:
On the popup dialog, find a folder to save the image, make sure to set the file extension to .jpg, and click the
Save
button.
Note: You must open the HEIC image in full resolution; otherwise, Google Drive will save the thumbnail. Which is much smaller than the original photo.
Part 2: Best Alternatives to Google Drive to Convert HEIC to JPG
Google Drive can convert HEIC to JPG in web browser, but it just changes the file extension. You will encounter errors when using the JPG images. Moreover, it is only able to process one image per time. It is not convenient if you have a lot of HEIC images. Fortunately, you can learn two alternatives to Google Drive for converting HEIC to JPG.
How to Convert HEIC to JPG for Google Drive in Batch
It is not a difficult job when converting HEIC to JPG if you have the right software, such as Aiseesoft HEIC Converter. It is a powerful alternative to Google Drive for converting HEIC to JPG in batch. Moreover, it works offline and does not require any internet connection.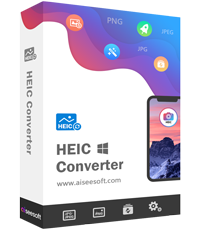 Downloads
How to Batch Convert HEIC to JPG on PC
Step 1: Add HEIC images
The HEIC converter offers two versions, one for Windows 10/8/7 and the other for Mac OS X. Install the right one on your computer and launch it. Click the
Add HEIC
button and choose
Add HEIC File(s)
or
Add HEIC Folder
to open the HEIC images that you want to convert.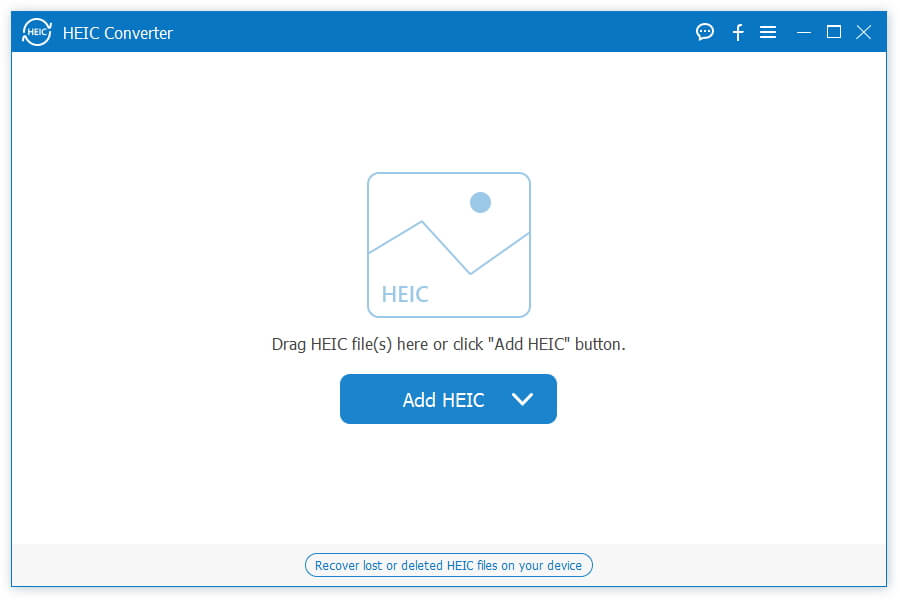 Step 2: Set output format
After image loading, go to the right side. Pull down the
Format
option and choose
JPG/JPEG
. To keep the transparency in your HEIC images, select
PNG
as the output format. Set the output quality in
Quality
. If you want to use the metadata later, check
Keep Exif Data
. Click the three-dot icon and set the output folder.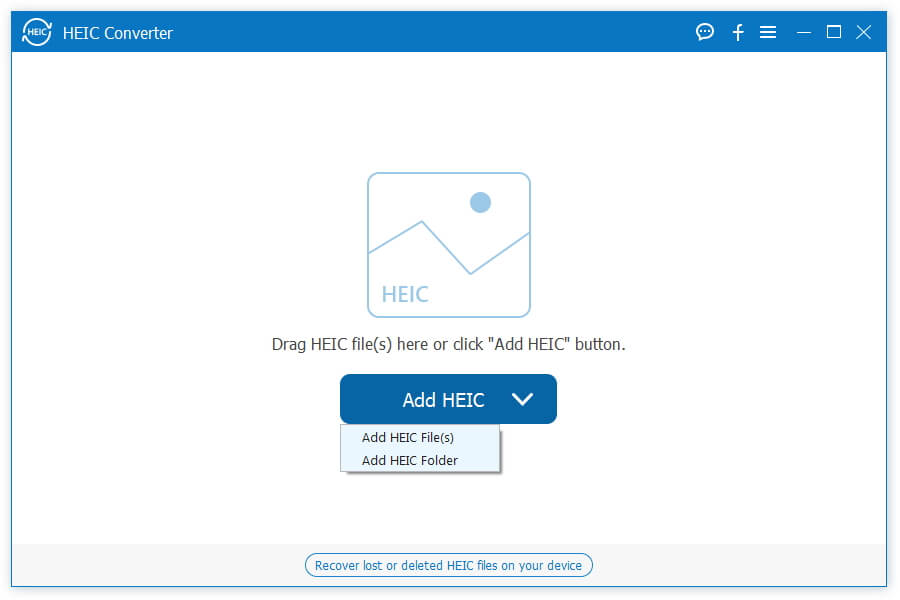 Step 3: Convert HEIC to JPG
At last, click the
Convert
button to begin converting HEIC to JPG with the Google Drive alternative. A few seconds later, you will find the images on your hard drive.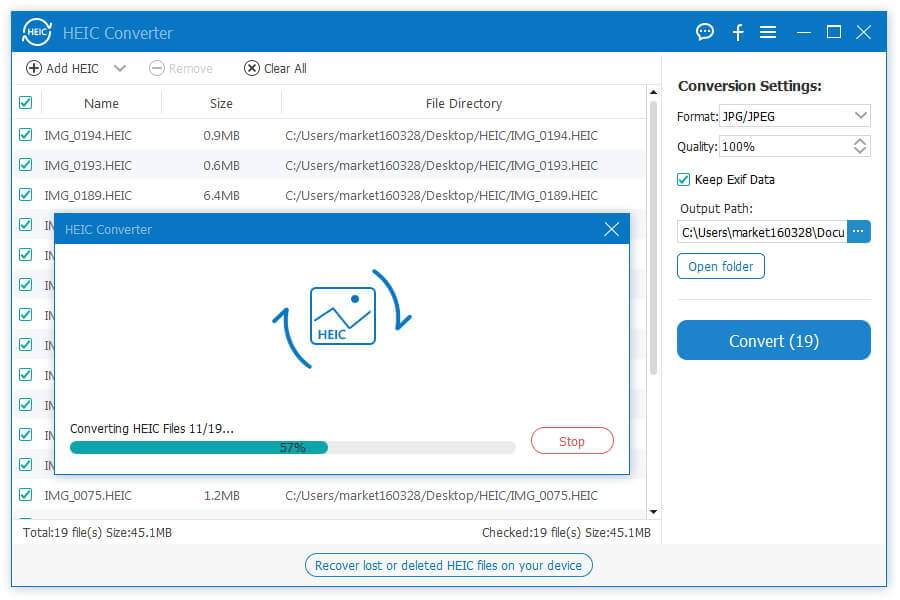 How to Convert HEIC to JPG for Google Drive Online
Sometimes, it is not convenient to install desktop software. Aiseesoft Free Online HEIC Converter is an online alternative to Google Drive for converting HEIC to JPG. Unlike other web apps, it does not require payment or signup. It is able to process up to 10 HEIC images every day.
Step 1:
Open a browser when you need to convert HEIC images, copy and paste https://www.aiseesoft.com/free-online-heic-converter/ into the address bar, and hit
Enter
key on your keyboard.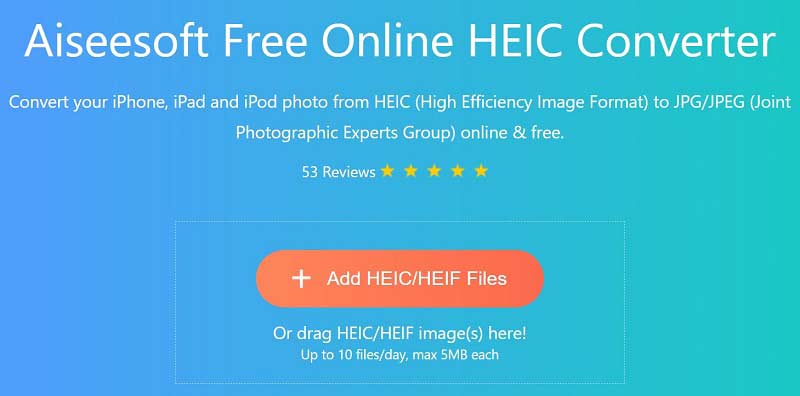 Step 2:
Click the
Add HEIC/HEIF Files
button on the home page, find and open the HEIC images. As long as the images uploading is done, the converting process will begin.

Step 3:
Finally, click the
Download
button on each title and download them one by one.
Part 3: FAQs about Converting HEIC to JPG via Google Drive
Can Google Drive convert HEIC to PNG?
No, Google Drive cannot convert HEIC to PNG or offer relative functionalities. If you want to change HEIC images to PNG format, you will need a proper image converter. On Windows 10, MS Paint has the capacity to convert HEIC to PNG.
How to manage HEIC in Google Drive?
Google Photos is the photo storage of Google Drive. You can upload your photos to the cloud service on your mobile device or computer. Google has introduced the AI technology into Google Photos. Go to the Search bar, and you are able to manage your photos by person, category, map or subject.
Can Photoshop open a HEIC file?
By default, Photoshop cannot open HEIC images directly. One of feasible soulutions is to convert HEIC to JPG or PNG and then edit the photo in Photoshop. To learn more solutions, you can read on How to Open and View HEIC Files.
Conclusion
Now, you should understand if Google Drive can convert HEIC to JPG. Briefly speaking, Google Drive cannot re-encode your iPhone photos. The Save image as feature can only change the file extension. The pictures downloaded from Google Drive may be not accessible too. Moreover, Google Drive can only process one image every time. Therefore, we recommend the alternative solutions. Aiseesoft HEIC Converter, for example, converts HEIC to JPG in batch. More questions? Please leave a message below this post and we will reply on it quickly.

Leave your comment and join our discussion