Know What OCR Is and How to OCR Text
With OCR technology, you can handily grab text, website links, phone numbers, email addresses, and more inside digital images. Since Apple's iOS 15/16 and iPadOS 15.1, you are allowed to copy text from images using a new Live Text OCR feature. This post covers the OCR meaning, OCR scanning in iOS 15/16, and how to OCR text.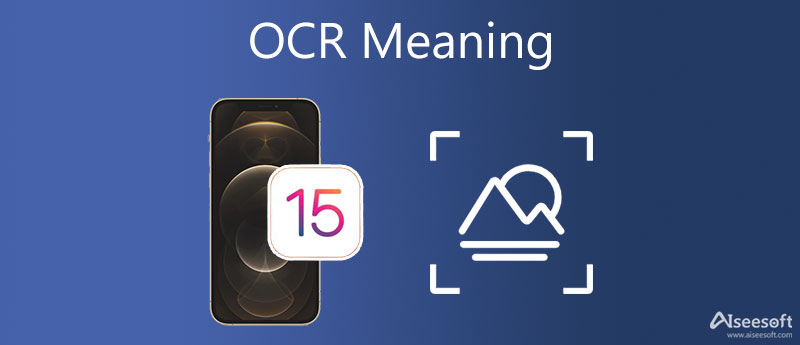 Part 1. What Is OCR - OCR Meaning
What does OCR stand for?
OCR stands for optical character recognition, a technology that is used to recognize text within digital images and physical documents. The OCR technology can distinguish printed or handwritten text characters. It helps turn images, handwritten, or printed text into machine-encoded text. Sometimes, OCR is also referred to as text recognition.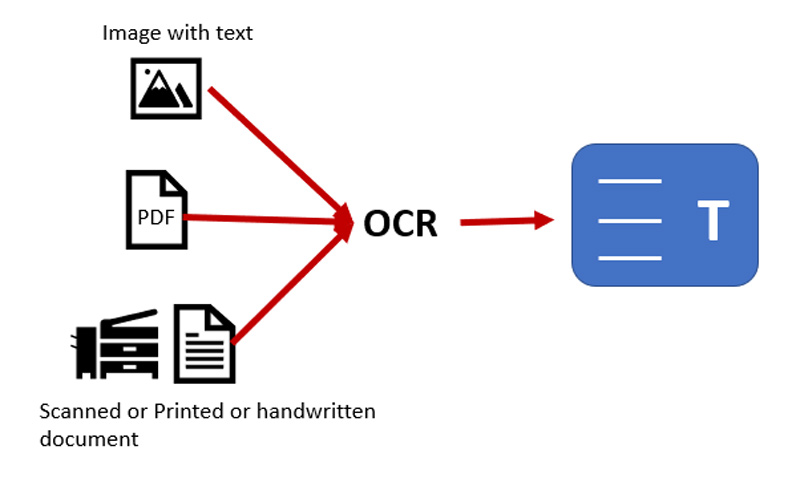 OCR systems can identify many different fonts. Besides computer-printed characters, typewriters, and those designed specifically for optical recognition, it also supports hand printing. They combine both hardware and software to convert digital images and documents into machine-readable text. For language support, advanced OCR technology can recognize English, Chinese, French, Italian, German, Spanish, Portuguese, and more accurately.
Apple designs a new Live Text feature based on OCR in iOS 15/16 and iPadOS 15 to recognize text or characters in pictures. So as an iPhone or iPad user, you can easily extract text in images, translate languages, open a website, make a call, and more without a third-party application. You can use the OCR scanning in the Camera app and the Photos app.
How does OCR work
OCR uses a scanner to process the physical form of a picture. OCR software can help to convert the image to a two-color version, black and white. The black areas are identified as characters that need to be recognized, and the left white areas are identified as background. Characters are identified by two algorithms, pattern recognition and feature recognition. During this process, OCR can examine the text of a document and turn the characters into code.

OCR software can recognize various characters inside digital images, such as letters, numbers, and symbols. The basic OCR feature is to copy and export text. Some others can convert characters to editable text directly in the image, like the Apple Live Text in iOS 15/16. Best OCR software can even keep the size, formatting, and layout of the source text.
Part 2. Free Online OCR Software to Convert Images to Text
If you are looking for a free online OCR to accurately turn images into editable text, you can use the popular Free JPG Word Converter. It enables you to extract various characters in images. More importantly, this free online OCR software can preserve the style and layout of the text.
Use Live Text to Grab Information from photos in the Camera app
Step 1:
Navigate to the website of
Aiseesoft Free JPG Word Converter
. Click the
Add JPG Files
button under
JPG to Word Conversion
. From the pop-up window, you can freely browse and upload your image file. Many image formats are supported, such as JPG, JPEG, PNG, and BMP.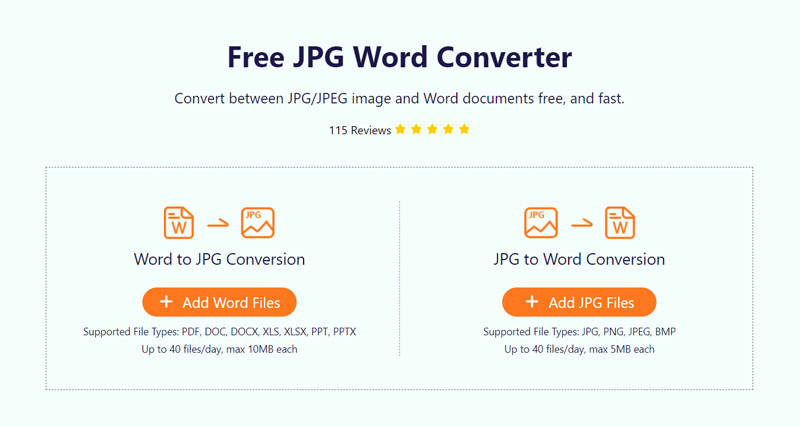 Step 2:
After the picture uploading, you should confirm the output format. Then click the
Convert All
button to start converting your picture to editable text. When the conversation is finished, you can click the
Download
button to download the text file.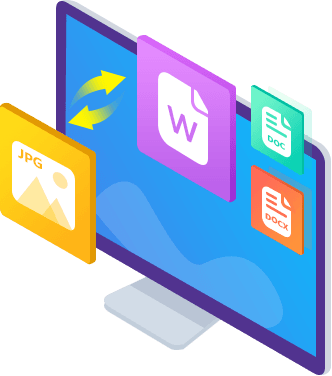 Except for changing picture to text, this free online OCR software also allows you to convert PDF or Word text files to images. You can use its OCR scanning to edit 40 files/day for free.
Part 3. How to Use OCR Text on iPhone and iPad
As mentioned above, you can use the Live Text OCR feature in both Camera and Photos apps. Ensure you have upgraded the system to iOS 15/16, iPadOS 15.1, or later, and then follow the steps below to OCR text on an iPhone. As an iPad user, you can use similar methods.
Use OCR in the Camera app
Step 1:
Open the
Camera
app, and put the target image or document with text in the camera until you see a yellow viewfinder rectangle appears.
Step 2:
Tap the
Live Text
button in the bottom right to capture the text. Then you can use the contextual popup options to select, copy, look up, translate, or share text according to your need.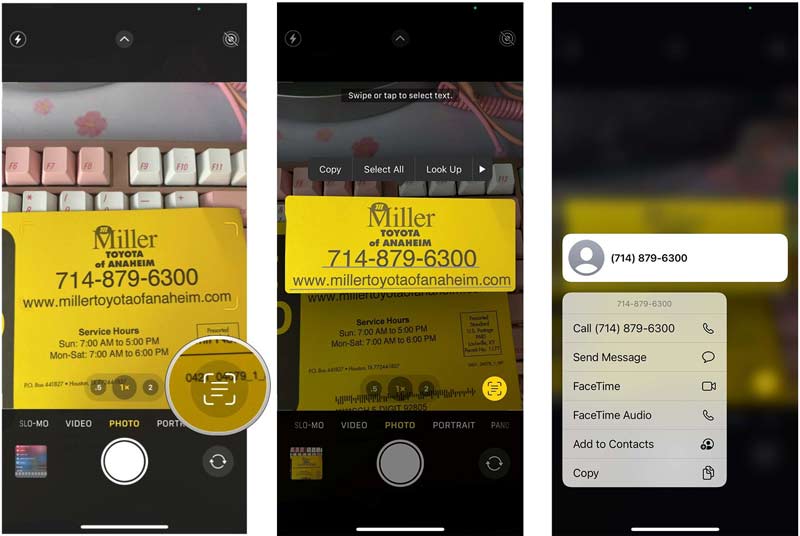 OCR text in the Photos app
Step 1:
In the
Photos
app, open a photo or screenshot with the text you need to copy.
Step 2:
You can tap on the image to arise more options. Tap the
Live Text
button in the bottom-right corner. Now all characters inside the picture will be highlighted. Keep tapping on the text you like to grab, and then choose the select, copy, look up, translate, or share option to edit the text.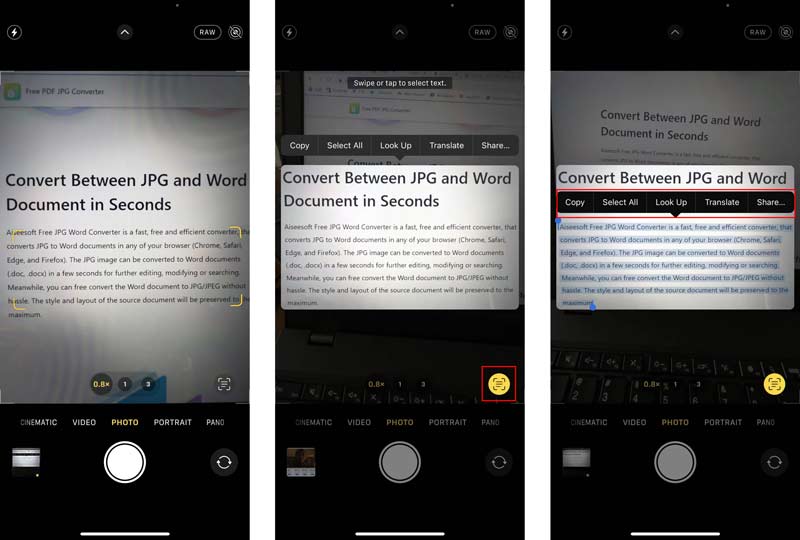 Part 4. FAQs of OCR Meaning
Question 1. Can Adobe OCR text?
Yes, Adobe has an Acrobat product that can automatically apply OCR to your document and convert it to editable text. When you want to OCR text in a PDF and image file, you can open Adobe Acrobat, load your file to it, click the Tools button on the top toolbar, locate the Recognize Text tab, and then click the In This File button.
Question 2. How to stop OCR scanning in the Camera app?
When you want to disable the Live Text feature in the Camera app and stop the OCR scanning, you can go to the Settings app, tap the Camera option, and then switch Show Detected Text to the off position.
Question 3. How to turn off Live Text on an iPhone?
You should know that, the Live Text OCR feature is enabled in iOS 15 by default. So after you update the system to an iOS 15/16, iPadOS 15.1, or a later version, Live Text will be automatically turned on. If you prefer to disable the OCR scanning, you can open the Settings app, choose General, go to Language & Region, and then turn Live Text off.
Conclusion
After reading this post, hope you can get a better understanding of OCR meaning. You can know what OCR stands for, and how to OCR text online free and on iOS devices.

Leave your comment and join our discussion