6 Best PDF to HTML Converter Software You Should Not Miss
This article will identify and share top 6 best PDF to HTML converters. It is easy to create PDF document from MS Word, PowerPoint and more. A PDF file can store texts, images, graphics, tables, and more elements. However, you may encounter problems when sharing PDF with your friends and audiences since it is not web-friendly. The best solution is to convert your documents to HTML format, which is the standard markup language for web pages.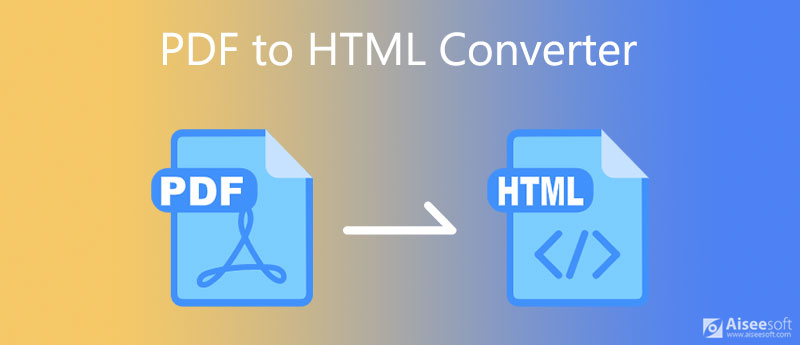 Part 1: Top 3 PDF to HTML Converters on Desktop
The biggest worry of PDF to HTML conversion is data loss. Fortunately, Aiseesoft PDF Converter Ultimate can protect your information in the document while converting. It works with excellent OCR technology and superior recognition accuracy.
Pros
Convert PDF to HTML, JPEG, PNG, GIF quickly.
Allow you to adjust the page size and color before converting.
Use advanced OCR technology to recognize multilingual PDF.
Keep the original condition of your PDF after converting.
Cons
After the free-trial, you have to purchase a license.
How to Convert PDF to HTML in Batch
Step 1: Open PDF files
Launch the best PDF to HTML converter after you install it on your computer. Then click the
Add File(s)
menu and open the PDF documents that you intend to convert.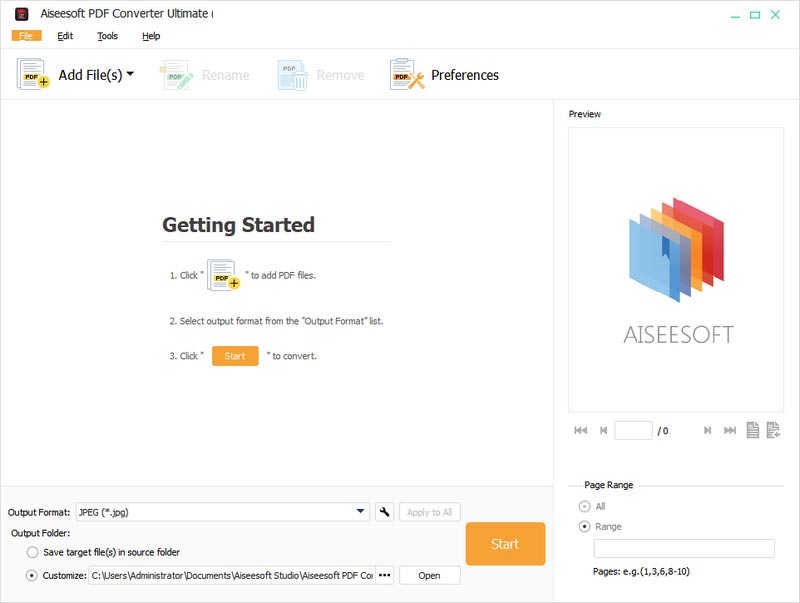 Step 2: Choose output format
Locate the bottom area, pull down the
Output Format
menu and choose HTML or relative option. If you just want to convert selective pages, select
Range
under
Page Range
area and enter the page number.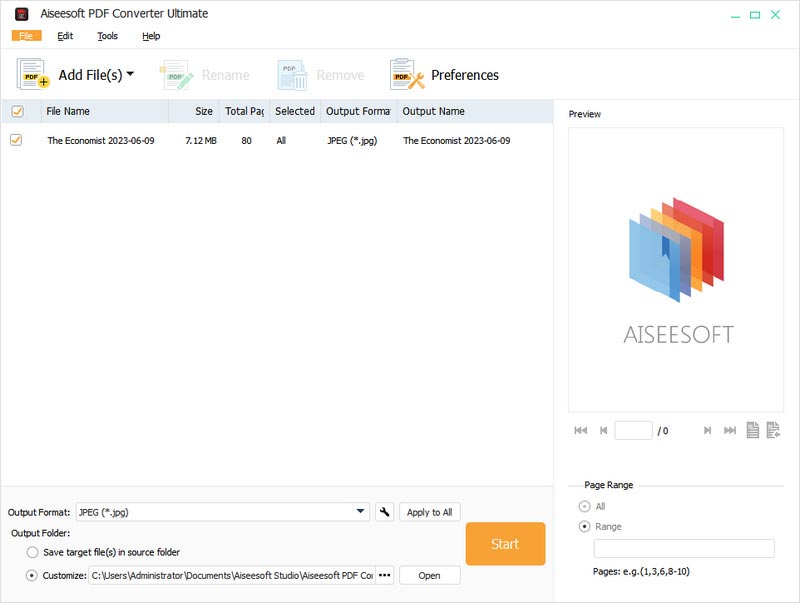 Step 3: Convert PDF to HTML
To save the HTML files in the original folder, select
Save target file(s) in source folder
. Otherwise, select
Customize
, hit the
Open
button and select a specific folder. Finally, click on the
Start
button to begin converting PDF to HTML immediately.
Top 2: Adobe Acrobat DC Pro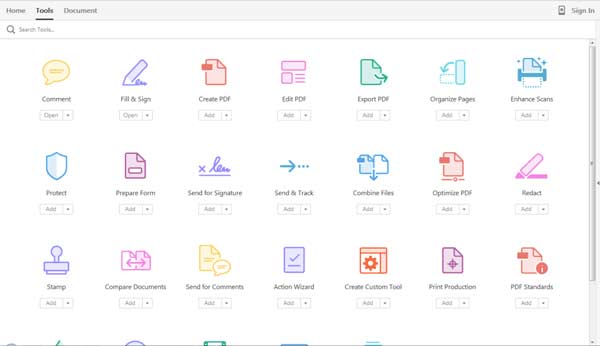 Adobe Acrobat DC Pro is an all-in-one PDF to HTML converter. With it, you can manage your documents, convert them to other formats, edit PDF, as well as share them. Of course, the cost is a bit high.
Pros
Save PDFs to cloud and access anywhere.
Available to computer, mobile and web.
Offer a full set of toolkits.
Fill and sign PDF forms.
Cons
Some features are confusing at times.
It is pricey.
Top 3: PDFMate PDF to HTML Converter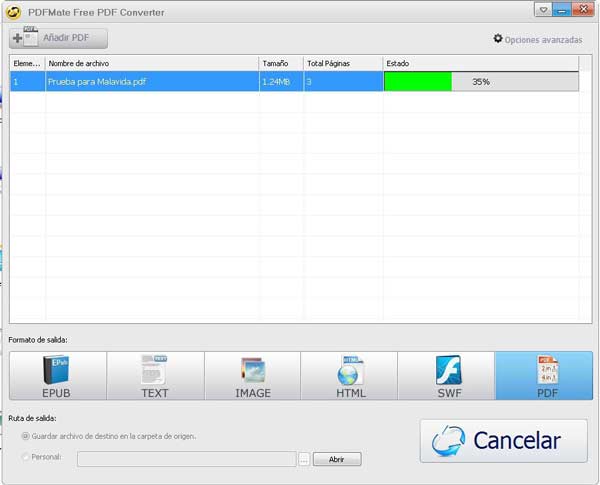 PDFMate is a PDF to HTML converter with more features. It can meet your basic need and equip an array of advanced settings. When converting, it is able to keep the originality intact in terms of hyperlinks, images, bookmarks, etc.
Pros
Convert PDF to HTML, DOC, TXT, IMG, etc.
Add passwords to PDF files.
Customize the layout of the PDFs.
Merge PDF files.
Cons
The free version has some limits.
It keeps asking users to upgrade.
Part 2: Top 3 PDF to HTML Converters Online
Top 1: PDFtoHTML.net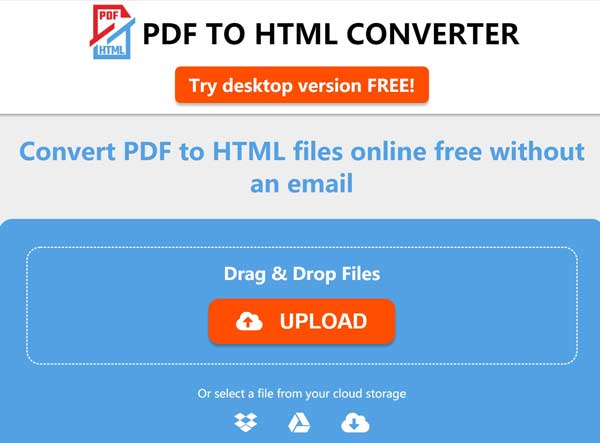 As its name indicated, this free PDF to HTML converter online is a convenient tool to produce HTML pages from PDF files. It does not ask users to view ads or sign up with personal information. The cost is file size limit.
Pros
Free of charge.
No watermark or registration.
Upload PDFs from PC, Dropbox, or Google Drive.
Change PDF to HTML online.
Cons
It cannot process encrypted PDFs.
It is not available to large documents.
Top 2: CloudConvert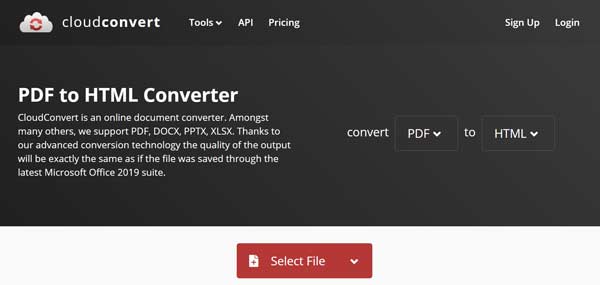 CloudConvert is a collection of online file converter apps including a PDF to HTML converter. In addition, users can get several custom options. The free account allows you to process up to 1GB. If the PDF is very large, you can also purchase a plan.
Pros
Convert PDF to HTML online.
Embed Javascript, images, and CSS.
Convert certain pages from a PDF.
Cons
There is file size limit.
It requires a good internet connection.
Top 3: SodaPDF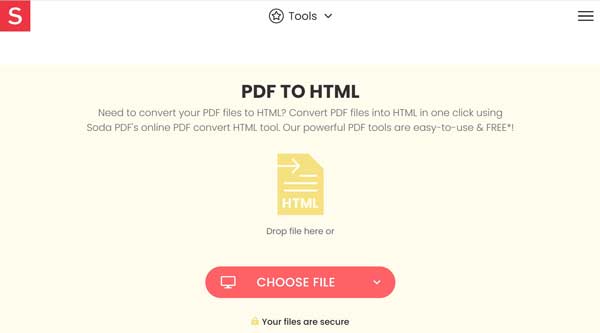 SodaPDF is popular PDF to HTML converter app online. You can upload a PDF document from computer, Dropbox or Google Drive and convert it to other file formats. After conversion, you can send the HTML to your email or download directly.
Pros
Convert PDF to HTML online for free.
Support a variety of input sources.
Safe to use and delete your PDFs in 24 hours.
Cons
It can only convert one PDF per time.
There are no custom options at all.
Part 3: FAQs about PDF to HTML
Can Acrobat convert PDF to HTML?
Adobe Acrobat is one of the most popular PDF viewer and editor. It has the ability of PDF to HTML conversion which can convert PDF documents to HTML web pages on computer. However, the advanced feature is only available to the Pro version. The free version only allows you to browse PDFs.
How do I convert a PDF to HTML in Python?
On Linux, Python language is a simple way to convert PDF to HTML. The command is "abiword -t %(tmp)s/%(guid)s.html %(file_path)s; cat %(tmp)s/%(guid)s.html. However, the complete workflow is a bit complicated for beginners and average people.
Is SodaPDF really free?
The basic application of SodaPDF is free and convenient to use, but it is comparatively weak, and only offers limited free storage. The full version has an odd pricing models, starting at $84.00 per feature per year. The Pro + OCR package includes everything for a discounted price of $129.
Conclusion
Now, you should learn at least top 6 best PDF to HTML converters for Windows and Mac. They all have unique benefits and advantages. Aiseesoft PDF Converter Ultimate, for example, is not only easy to use, but also able to keep all data in your documents while converting. Therefore, it is the most cost-effective option. You can make the best decision and use the most appropriate converter on your machine. If you have other problems, please contact us by leaving a message below this post.

Leave your comment and join our discussion