Ways to Restore and Download Purchased App and in-App Purchases
It must be very frustrating for you when some apps you purchased from App Store are gone for many reasons, such as iOS software update, jailbreak, mistaken deletion and so on. Is it possible to restore or download again the purchased apps or some in-app purchases? Actually, if your iPhone/iPad/iPod runs iOS 5 or later version, you are able to restore or re-download the applications you ever paid from App Store as well as the in-app purchases. This article is prepared for you.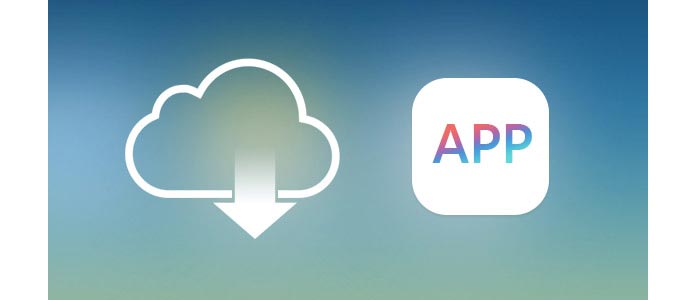 How to re-download purchased app
Fortunately, you are able to re-download your lost apps on iDevice, Mac/PC or Apple TV (4th generation). Keep reading and then follow the guide for purchased app download.
On an iPhone, iPad, or iPod touch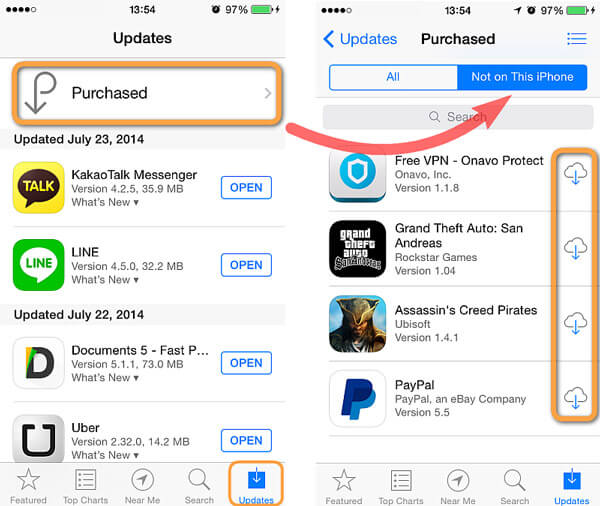 Launch the App Store on your iPhone/iPad/iPod touch.
On iPhone/iPod: Tap "Updates" at the bottom, and then tap "Purchased".
On iPad: Tap "Purchased" directly.
Tap "Not on This [device]."
You are able to find the app you lost, and then tap the "download" icon to restore the purchased app on iDevice.
On a Mac or Windows PC
You can re-download purchased iOS apps in iTunes and apps for your computer in the Mac App Store.
In iTunes
Open iTunes and sign into iTunes Store with your Apple ID.
From the top menu bar, click "Account" > "Purchased".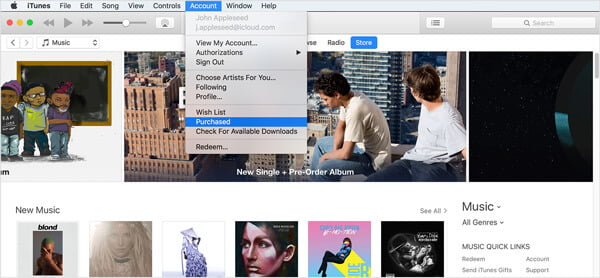 click Apps in the upper-right corner of the iTunes window.

Click "Not in My Library" and find the item that you want to restore. Click "download" icon in the upper-right corner. Then you can find the download appearing on your iTunes library.
In Mac App Store

Open the Mac App Store, click "Purchases" from the top of the window.
Search for the app you want to re-download, and then click "Install" or "Download" to save the purchased item to your computer.
On Apple TV (4th generation)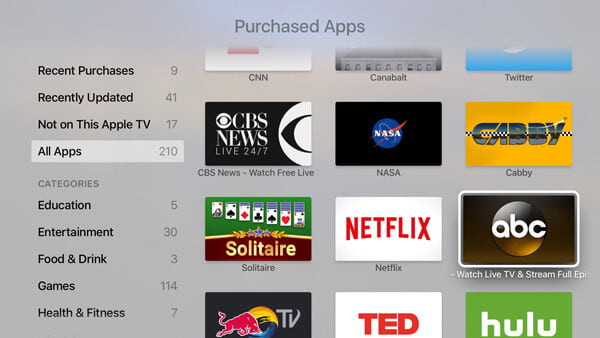 Launch App Store from the App TV Home screen.
Choose "Purchased".
Find the app that you wish to re-download.
Choose and click the "install" icon. And then restore the purchased app on the Apple TV.
Re-download in-app purchases
Many apps from iPhone/iPad/iPod and Mac enables you to purchase subscriptions or extra content like bonus app content, a full unlock, in-game currency, etc. Not all apps provides in-app purchases, and not all in-app purchases allows you to restore. You are able to regain the non-consumable in-app purchases.
To restore a non-consumable purchase, launch the app you purchased and search for an option to restore. You might find the option:
➤ In the app's main menu.
➤ In the app's "Settings" or "Options" menus.
➤ In the app's in-app store.
If you still don't see any option of in-app purchases restore, you can try to contact the app developer.
When you want to restore app data when you lost the purchased app, maybe you can try iPhone Data Recovery for app data recovery, such as WhatsApp messages or WhatsApp attachments, etc. This is a very powerful iOS tool and you really deserve it.