Effective Ways to Block iPhone Text Messages/SMS
Surely, there are many times when you may get a text message from one or more particular contacts that you'd rather not see, or receive a annoying SMS from someone with unknown or questionable3 number. It is easy to delete a piece of text message for you. However, what if the those hateful SMS or message spam are being disturbing your life? A much useful way is to block text messages. This article is going to show you how to block/spam iPhone text messages.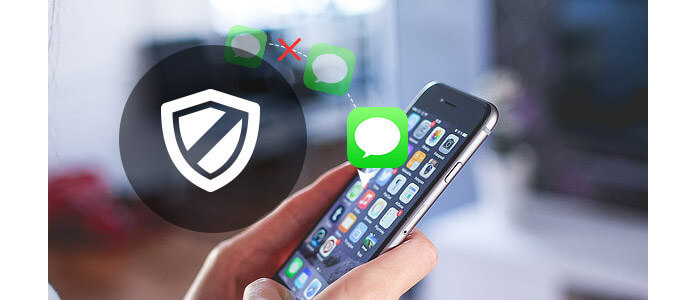 Directly block the particular contact
Get the annoying messages from your ex-boyfriend or ex-girlfriend? Don't want to receive from some particular contact? Then you can consider to block the contact directly. The default block feature from iPhone Phone app enables you to block the phone number from calling, texting or even facetime to you. The blocking way is very simple that no third-part block app is required.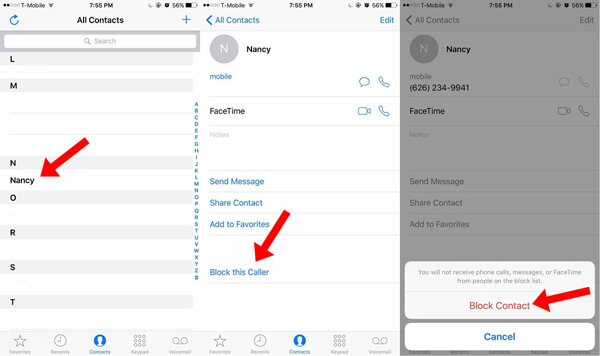 Step 1Unlock iPhone, navigate to stock Phone app and choose contacts menu at the bottom.
Step 2Pick the contact you wish to block.
Step 3Scroll down the screen and choose the option of "Block this Caller".
Step 4Confirm to block the selected contact.
This method won't delete any of your contact data, and you will not receive any call or message from this contact again.
Block SMS from iPhone Messages app
Never want to receive any text message from unknown number or particular contact? Then you are able to block or spam the text messages directly from Messages app.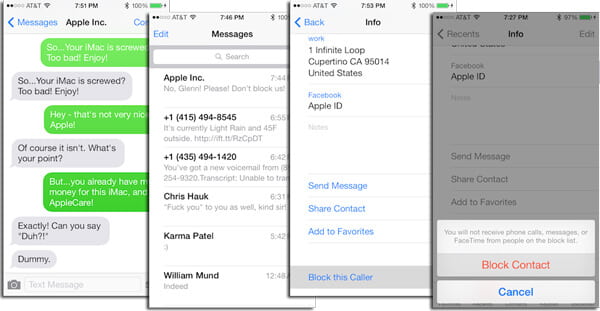 Step 1Go to the Messages app, and tap on the message from the spammer/unknown.
Step 2Tap the "i" icon from the top-right corner.
Step 3Tap name of the sender.
Step 5Scroll down the screen and then tap on "Block this Caller".
Then you will not be disturbed from this spammer/unknown by calling, text messages or FaceTime calls.
Add blocking number from iPhone Settings
Another way is to go to iPhone "Settings" > "Messages" > "Blocked", and you can find all numbers that you've blocked. Tap "Add New" to add a new blocked contact. From this way, you'll also not only block messages, but also prevent any annoying phone calls and FaceTime chats.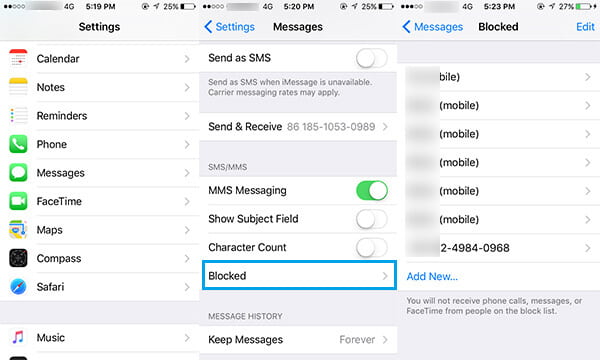 If someone has blocked you, you can check the post to know how to call a blocked number.
Filter unknown senders for questionable number block
iPhone also provides number filter feature for you to filter unknown message sender. Go to Settings > Messages and toggle on the Filter Unknown Senders option. This option will create a new tab you'll find in Messages app called "Unknown Senders", but you won't get notifications for these.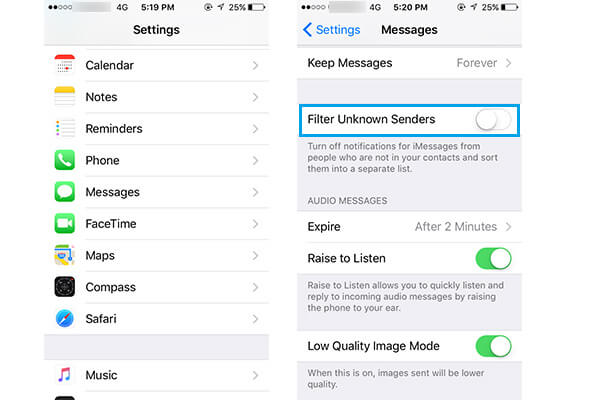 In this article, we show you several ways to block text messages/SMS on iPhone. Leave what you want to say below. If you want to know the ways to block Android text messages, our site also gives some tips.
By the way, if you accidentally delete some important data on your iPhone like contacts or messages, you can rely on iPhone Data Recovery to help you.
FoneLab - iPhone Data Recovery
For Mac
FoneLab is the best iOS data recovering and backing up tool to recover and backup iPhone/iPad/iPod data to PC or Mac.
Recover deleted iOS data like contacts, call logs, videos, audios, photos, notes, messages, etc. from iPhone/iPad/iPod.
Back up all types of iPhone data to PC/Mac.
Support iPhone X/8/7/SE/6/5/4, iPad Pro/Air/mini, iPod touch 6/5 and more.
Extract files without backup from iPhone directly.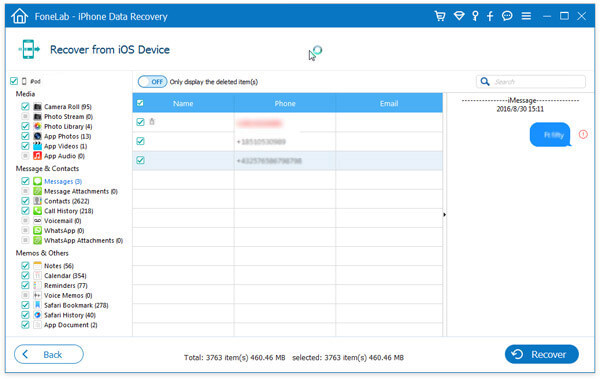 Here is the video that lets you learn iPhone Data Recovery easily.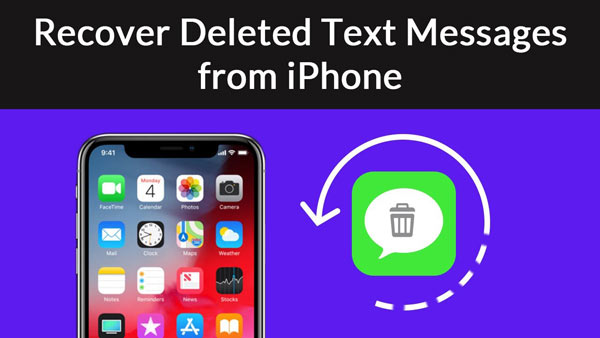 That's it.