Registry Editor – What is Registry Editor and How to Use It
For most Windows users, Windows registry is an unknown feature which can be scary at the first glance. Almost every person who comes into contact with Windows registry has such a question: what is the Windows registry? When you need to change some settings on your Windows, you should use the Windows registry editor to edit it. But do you know how to turn on registry editor and use it? Fortunately, this article introduces the registry editor for you in detailed.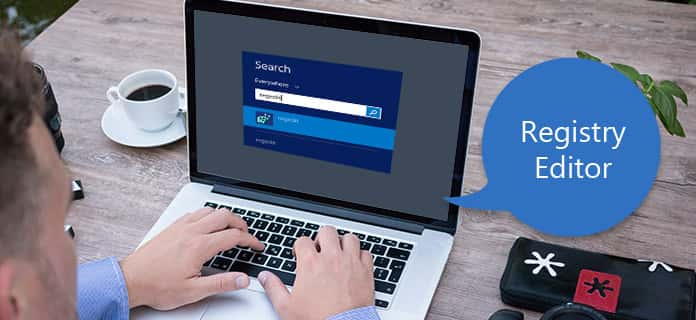 Part 1. What is The Windows Registry
Although many users know little about Windows registry, including the functions and usage of it, it still plays an important part in Windows computer. Now we will introduce the registry for you in detail. The Windows registry is a database that is used to store a wide range of information and settings for software programs, hardware devices, user preferences, operating configurations and much more. Users can change a plenty variety of settings by editing registry.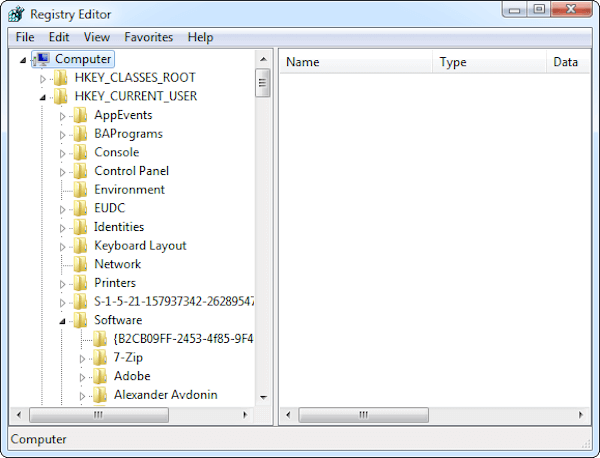 For instance, when you install a new program on your computer, the Windows registry will add something like a new set of instructions and file references in a specific location for the program, more information includes where the files are located, which options to use and so on. Actually, many of the options exposed in the Windows registry are not accessible elsewhere in Windows, and some advanced settings can only be changed by editing the Windows registry. To change the Windows registry, the Windows Registry Editor may be the program you need to use. The Registry Editor, which was known as the Registration Info Editor or Registration Editor in Windows 3.x, is a graphical application that supports you to view all keys and values in Windows registry, as well as edit them if you need.
Part 2: How to Open (Turn on) Registry
When you want to change some settings by registry editor, you need to open it on your computer first. So how to open the registry editor? For different versions of Windows systems, the way to turn on registry editor has some differences. We will list the methods of how to open registry editor in different Windows systems in what follows.
Step 1 If you are using Windows 10 or Windows 8.1, you need to right-click or tap and then hold the "Start" button and choose "Run" to open your registry editor. Actually, compared with Windows 10 or 8.1, the systems prior to Windows 8.1 is much easier available from the Applications screen. If you are in Windows 7 or Windows Vista, just click on "Start" to open registry editor. When you are using Windows XP, you need to click on the "Start" button and then click "Run".
Step 2 Now you can see Run window in the screen, type "regedit" (without quotes) into this Run line. Press "Enter" on your keyboard.
Step 3 In some versions of Windows, you may see a User Account Control dialog box. You need to click "Yes" to confirm that you want to turn on registry editor. After this, registry editor will open.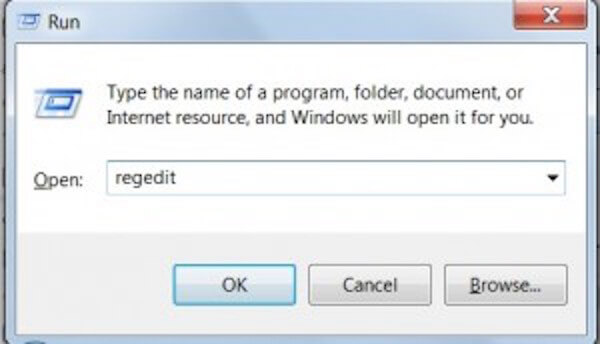 Note: If you are in hurry, here is another quick method that suits almost every version of Windows. Just press both "Windows" and "r" keys on your keyboard to open the Run box. Then do Step 2 to turn on registry editor. If you have used registry editor before, it will open on the same place you worked with registry the last time. When you face such a situation but you don't want to work with the keys or values in this location, you may need to minimize the keys until you see the top level. Then you can go to find the keys or values to do what you want.
Part 3: How to Use Registry
There are two panes in the registry editor interface, the left pane has the keys and the right pane has the value names with corresponding data. If you know a certain value which you want to modify clearly, you can use registry to find it and click "+" sign next to the registry key. When the registry setting doesn't exist in registry editor, you have to create new values in it. To create new values, navigate to the correct folder and right-click inside the right pane. Then choose "New" menu and select the type you want in the options. At last, type the name of value and press "enter" on your keyboard. If the key or folder which you need to use doesn't exist, you need to create the correct folder structure by creating new keys you need in each folder. For instance, when you need to change a value in Foo\Bar but it doesn't exist, what you need to do first is creating the Foo key and then create Bar key inside it. You can also right-click the folder and select "Export" to save the keys to a .reg file on your computer.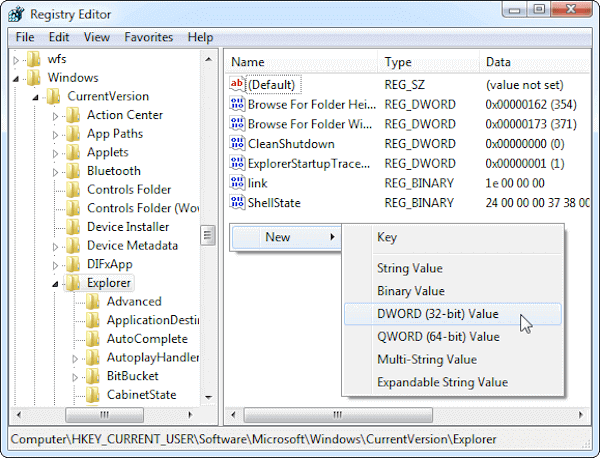 Note: Consider carefully before you decide to edit the registry on your computer. It is best for you to know exactly what the files and settings are and consider carefully what you want to do and how to do with it. If you are new to this, you'd better not delete anything or change any settings in registry editor, since it can cause some unexpected troubles for you. What's more important, when you are using registry editor, please remember the damage of it. In fact, if you start deleting files or modifying some values and settings, you will probably do some serious damage for your Windows installation.
Conclusion
You can know what is registry editor clearly from this article, and gain the learn how to open registry editor and how to use it. It can be really helpful when you are using registry editor to edit or change some settings on your computer. If you like this article and get what you need from it, you can share it to those people who are in need.