Top 5 Best Screencast Software for Windows/Mac
You may have already seen many how-to videos on the Internet, people record their Windows or Mac screens and demonstrate to you some very useful tips. But how can they record their screen activities so flawlessly?
Screencasting software is the perfect way. It could not only create comprehensive video tutorials, record memorable moments, but also match with corresponding audio you add. What's more, some screencasting software offers additional functions, which allows you to edit or convert video formats.
Of all the screencast software, we've selected 5 best ones. Now, try out one of these and get to making your own videos!

Best Screencast Software
1. Aiseesoft Screen Recorder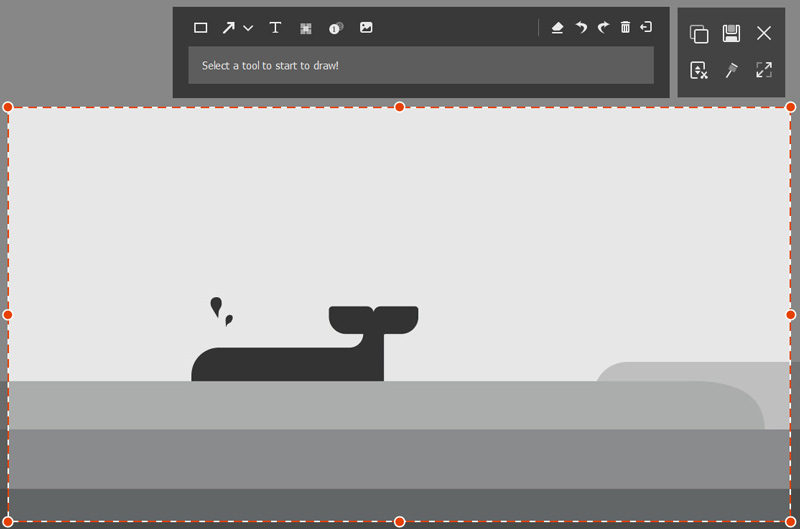 Aiseesoft Screen Recorder is not the most comprehensive screencast software, but its considerate functions specializing in screencasting still attract many users' attention. With only a desktop version, Aiseesoft Screen Recorder gives users smooth and steady experience. You can use this application to record online movies, make video tutorials like other screencast tools, but better than them, Aiseesoft Screen Recorder provides you recording videos in very high quality, and that's what most people really care about. Aiseesoft Screen Recorder offers a free trail, which fulfills most of your needs. To fully enjoy it, you'll be charged $27.3 for lifetime. But compared with other charging screencast software, this one's price is low enough.
To be fair, Aiseesoft Screen Recorder can't provide editing function, but if you are in great need, I recommend you try the best video editing software for Mac and Windows.
As I have mentioned before, even though free online recorders are appealing, most of them are insecure and full of uncertainties. To get better experience, charging screencast software would not be a bad choice. Among all the charging software, Aiseesoft Screen Recorder is my favorite. With a rather low price, Aiseesoft Screen Recorder provides very powerful screencasting functions. I think it's worth the price.
2. Screencast-O-Matic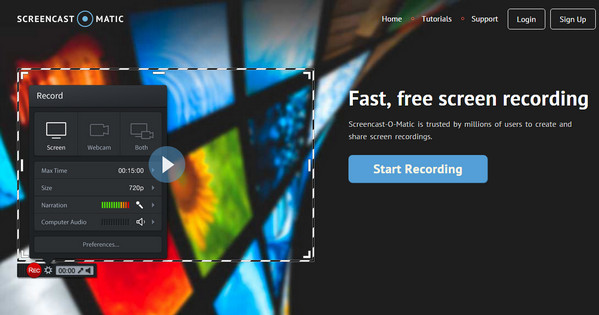 If you are tired of all the download and settings, Screencast-O-Matic would be the option you like. The feature of web-based makes it very convenient and easy. You can start recording your screen with a single click as long as you have Java installed, which also makes it works with both Windows and Mac OS X.
Screencast-O-Matic also has disadvantages. Even though Screencast-O-Matic can be used for free, the free edition comes bundled with a small watermark and a 15-minute recording cap. To get the perfect experience, you need to get the Pro subscription for $15 one year.
3. Screenflow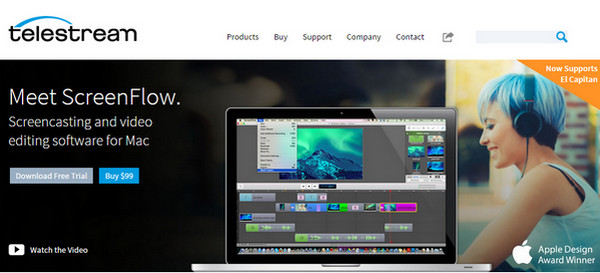 Screenflow is phenomenal screencast software that only applies to Mac OS X. It's fast and attractive with fresh interface. Besides, it's feature-rich by handling everything about screencasting process from start to finish. You can screencast Mac screen, yourself, your audio and your computer's audio all at the same time. When you finish your screencasting, the bundled editing utilities are extensive, you can add image, text and music and do other editing. After that, you can send it directly to YouTube, or transfer it to other video formats.
The block is that this is mac screencast software, and it charge high price for $99 for lifetime. But if you are a Mac user and need a perfect screencast tool, this will be the one.
4. Jing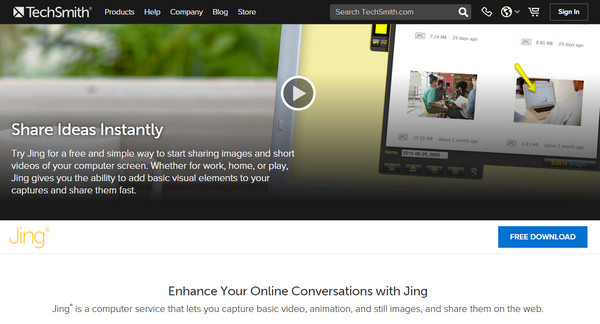 Jing is screencasting software by Techsmith. The most appealing point of Jing is that it's completely free and has a super-simple interface. However, that comes with a price: you can't record for more than 5 minutes or annotate your videos. All in all, Jing only gives you the ability to add basic visual elements to your screencasting and share them fast. If you need more functions, then this may not be your best choice.
5. Apeaksoft Free Online Screen Recorder

Just like Screencast-O-Matic, Apeaksoft Free Online Screen Recorder is also online, free screencast software which doesn't need download process. Simpler than Screencast-O-Matic, this application does not even require Java Applet. With this online Streaming Video Recorder, you are able to record the whole screen, or selected area. In addition, this screencast software also makes it possible to record the voice both from system audio and from the microphone or from one of the both voice.
As the feature of web-based is attractive, we must admit that sometimes it can make the operation unsteady or insecure. Therefore, a clean and professional recording tool is more welcome for most people.
How to use Screencast software
Take Aiseesoft Screen Recorder as an example, I'll show you how to get the best of screencasting software.
Step 1 Download and run screencast software on your computer, then choose Screen Recorder on the main interface.
Step 2 Adjust screencasting area, and select the area you want to record.

Step 3 There are two audio source for you to choose, one is the system audio, the other is the microphone. You can choose one of them, both of them or none of them depends on your needs for your recording video. For example, if you only need the system recording audio, you should turn off the microphone for avoiding the noise around.

Step 4 If you need to set the ending time, click the clock-like icon on the interface of this Screen Recorder, enable "stop capture after" function works. You can input the ending time on the following box.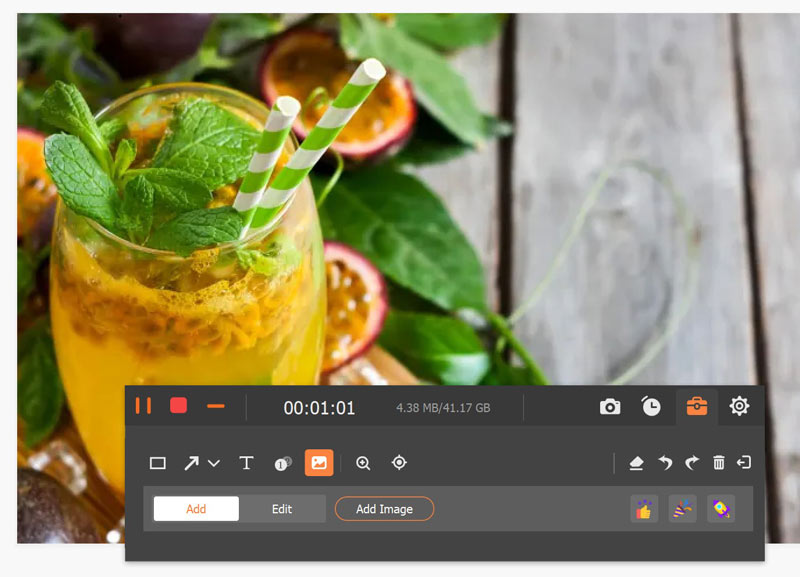 Step 5 Click REC to start screencasting, and the video will be saved video format in MP4/WMV.
You can learn the steps from the video below: