What is an ISO File and How to Create/Open/Burn ISO File
ISO files can be created from any CD or DVD you have been using. They're also called "disc images" because they're an exact image of a disc. An ISO file contains an exact representation of the contents of a disc, allowing you to create backup copies of discs and store them digitally.
Files with the extension ISO are a commonly used file type but a lot of people still hold basic questions like "What is an ISO file", "how to use IOS file", etc. In the following article, we will tell you all things about ISO File.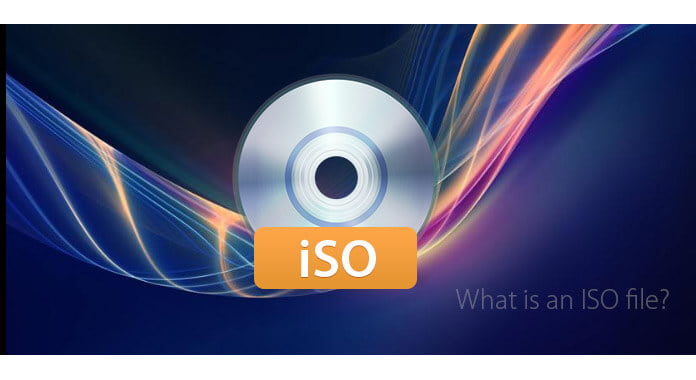 What is an ISO File
Part 1. What is an ISO File
What is an ISO file? An ISO file, often called an ISO image, is a single file that's a perfect representation of an entire CD, DVD, or BD. The entire contents of a disc can be precisely duplicated in a single ISO file.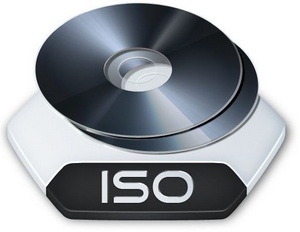 The easiest way to think of an ISO file is more like a .zip or .cab archive file, only without the compression (actually, you can compress an ISO file .). An ISO file contains the image of a disk. That means it contains all the files and folders that were on that disk, much like a .zip or .cab file contains a collection of files and folders.
However, there's nothing about the ISO format that actually knows about files, folders, or formats. The ISO file itself is a backup of a disc, so the direct way to get an ISO file by ripping DVD to ISO with ISO extractor. You can also "mount" the ISO file, which makes it accessible as if it were a physical disc. Certainly, some ISO file are converted from DMG with the converter.
The ISO file you get from DVD, can also be burned to another CD or DVD, creating a copy of the original disc.
Here I highly recommend you a very easy-to-use DVD Burner – Burnova. This is a professional tool that works functionally to burn videos to DVD disc/folder/ISO file. With the user-friendly interface, you can easily follow the guide to burn your own BD/DVD file now, not worry get lost in a complicated DVD burning program. Enough being said, now free download Burnova let's see how to burn videos to DVD within simple steps.
Part 2. How to create ISO files
After learning about "what is an ISO file", we will introduce to you how to create ISO file. To make an ISO image file, you need to get help from an ISO creator. Here we introduce you one great ISO file creator – Burnova, which enables you to make video files of different formats into ISO file. Free download and open this ISO creator on your computer, then follow the steps below.
Step 1 Add video files. You can either get video files from your local storage space on your computer, or use online videos directly.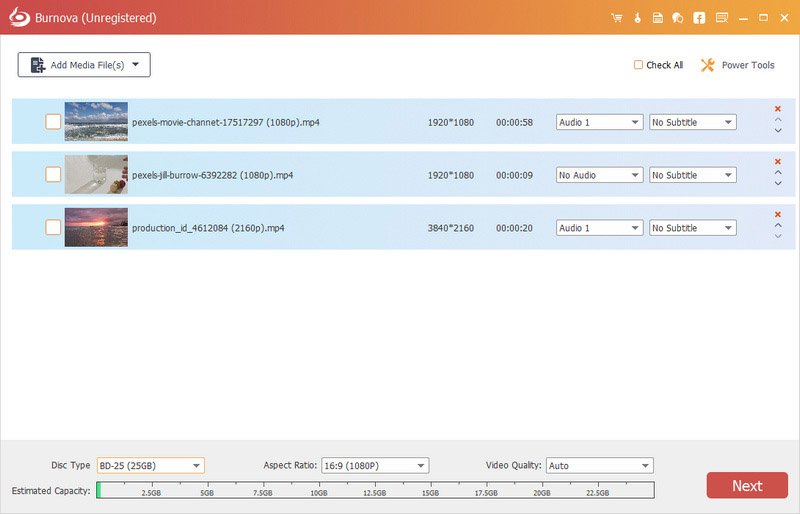 Step 2 Edit video effects and ISO menu as you like. Burnova provides you multiple advanced video editing functions to enhance video quality, make beautiful ISO menu.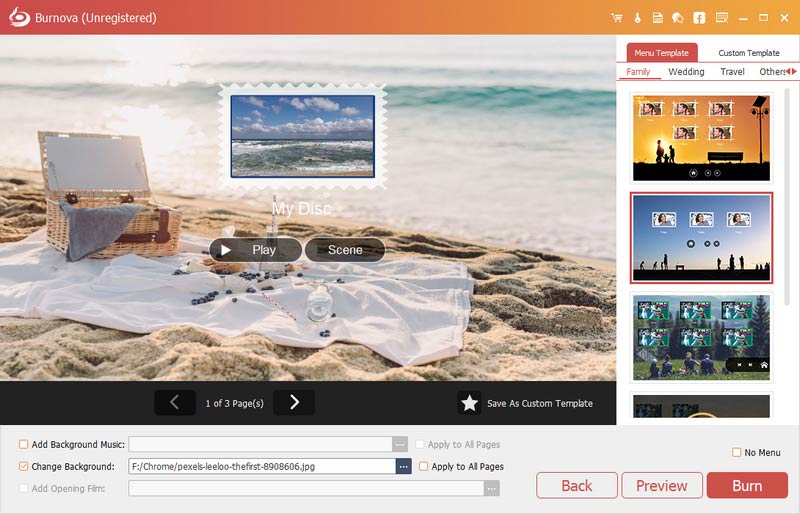 Step 3 Create video files into ISO file. When everything is set, click "Next" > checkmark "Save as ISO File" > "Start" to let this ISO maker help you to create video files into ISO image file.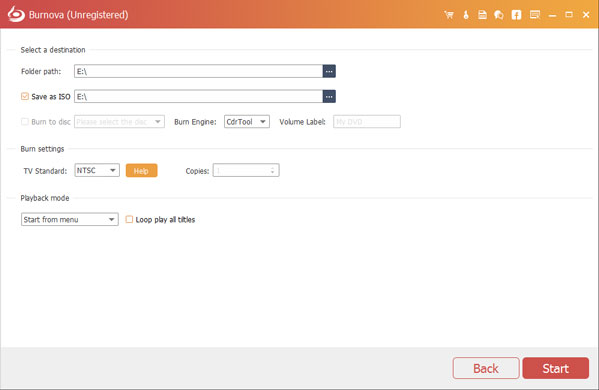 Part 3. How to play an IOS image file
It is becoming more common to use ISO files directly. Some programs now support to open ISO image with outstanding sound/picture quality. Here you can use the wonderful Aiseesoft Blu-ray Player, which is a powerful yet easy-to-use Blu-ray playing application, which offers users a perfect solution to enjoy Blu-ray disc, folder and ISO image files on computer. First, free download this ISO file player on your computer.
Step 1 Open Blu-ray Player on your computer, you can see the main interface as below.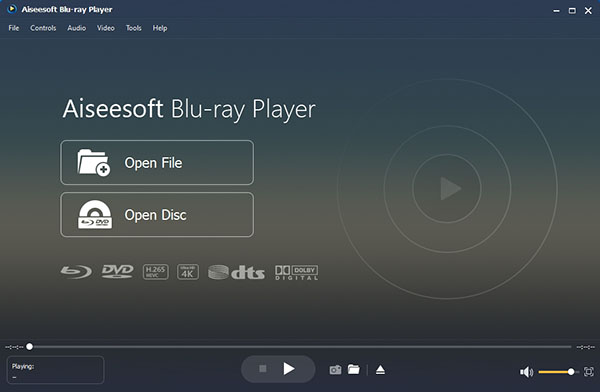 Step 2 Launch the virtue Blu-ray drive to load the Blu-ray ISO image file. Then click the "Open Disc" button to open a browse window where you need to find the virtue drive on your PC.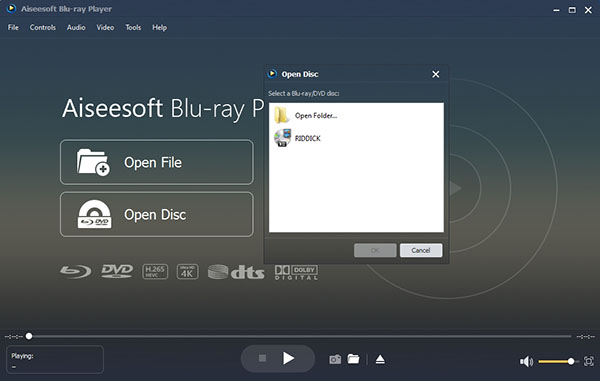 Step 3 Once the Blu-ray ISO loading process is finished, you will see a menu list containing Play Movie, Chapter, Audio, Subtitle and Other Titles. Select "Play Movie" to directly play the main movie.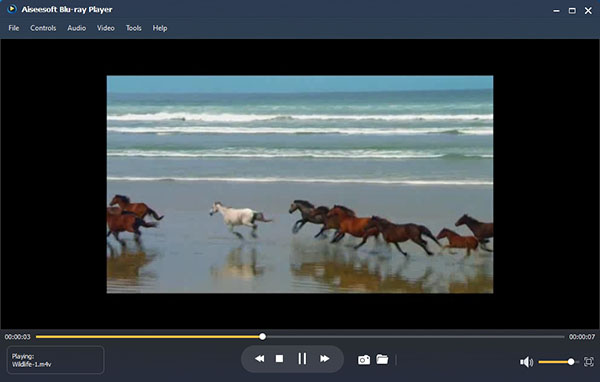 Part 4. How to Burn ISO file to DVD
Another common case to use an ISO file is to burn ISO to DVD. To do this, you need a great ISO burner. There are also several methods you can use to burn ISO to DVD on Windows or Mac. You can refer to this article and learn more: How to Burn an ISO Image File to a DVD Disc on Windows/Mac
In this article, we have mainly introduced what is an ISO file, and how to create/open/burn ISO file. Still have more questions about what is an ISO file? Feel free to leave your comments down below.