Complete PFP Review for Every Social Media User on the Web
PFP is the visual graphic representation of the person's face, likes, pets, and many more. In this modern era of social media, a profile picture plays an important role not only to the person who owns the account but also to the users searching the accounter over a particular platform. There have been numerous cases in which users who don't have a profile picture tend to be so difficult to search over. At least two or three people with that same name will be all over the platform.
What if you are shy about showing your true face? Can you create an excellent profile picture? Absolutely! Here we added a tutorial on how to make your profile picture even better than before.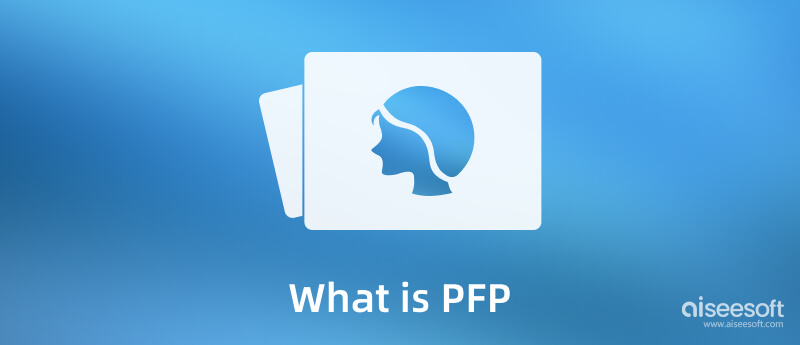 Part 1. What is PFP?
What does PFP mean? It came from a short-term Profile Picture. It is one of the requirements that many websites need so that users who search over the name can quickly identify if that is the person they want to be friends with or chat with. Even though users are required to add one, some people tend not to use other images as profile pictures, such as their pets, food, place, anime, celebrity, and many more.
If you are about to search what PFP is, different terms will appear, like pictures for proof, which means a person needs to send an image of themselves to see if they are the account's real owner. Even though their acronyms are different, their main purpose is relevant to the netizen. In simple terms, identifying and confirming are the words we can say about a profile picture or picture for proof.
Part 2. Most Popular PFP for Social Media and Networking Sites
1. Your Actual Face
What could be wrong with choosing your face as your profile picture? Most users select their best picture-perfect image of themselves as their profile because this will set an impression on others if they are friendly. Also, they can quickly determine if that is the right account to follow. In addition, a person who uses their face as a profile looks professional compared to those who don't. So, if you are about to set a profile picture, ensure you are confident about your smile and everything!
2. Matching Profile Picture
Matching PFP became popular with most couples on the internet. It might require more than changing their status for other users, so they want to tell the world about their relationship. But you don't need to worry if you don't have a love life because you can have a matchy-matchy profile with your best friend, family, and others.
3. Brand Profile Picture
If you have a business, you better use the brand you created as a profile picture to let your customer know it is your official business account. Creating a unique graphic brand is essential so that people will know what your business is about and have a sneak peek at your offer.
4. Cartoon or Anime Profile Picture
Dummy accounts use cartoon or anime PFP as their standard profile. Most people who don't want to be exposed to others use this as a cover so no one can know who they are. In addition, they sometimes use fake names with fake profiles.
5. Avatar Profile Picture
Are you a gamer or influencer but don't want to use your face as a profile? Then maybe using an avatar pfp could be the solution to this problem. Well-known influencers, such as Mr.Beast, Pewdiepie, and more personalities, use avatars as an alternative to their face. As we said in the beginning, most gamers also use avatars such as the first letter of their screen name, logos, or something like that.
6. Pets Profile Picture
Who doesn't love pets? If you are allergic to them, that could be a reason not to like them. But those who love their pet the most use it as their profile picture or sometimes create an account exclusively for that pet. So, if you are a pet lover, you can use a cat PFP, dog PFP, or other animals you have and even create an account only for them.
Additional Information:
Now that you know the types of profile pictures you can use on social media. It would be a great addition to knowing the perfect sizes of PFP for the most used social media sites so that you wouldn't get into trouble when trying to upload it.
1. Instagram
Instagram PFP is vital to follow before you upload the image. If not, the app will automatically resize the image into the most fitting one based on its regulations. You can use the built-in resizer on Instagram, but some users find it challenging to handle. Also, you must not forget that there is a standard for Instagram compression that you'll need to follow. Furthermore, to know the perfect size for an IG profile picture, read the points below.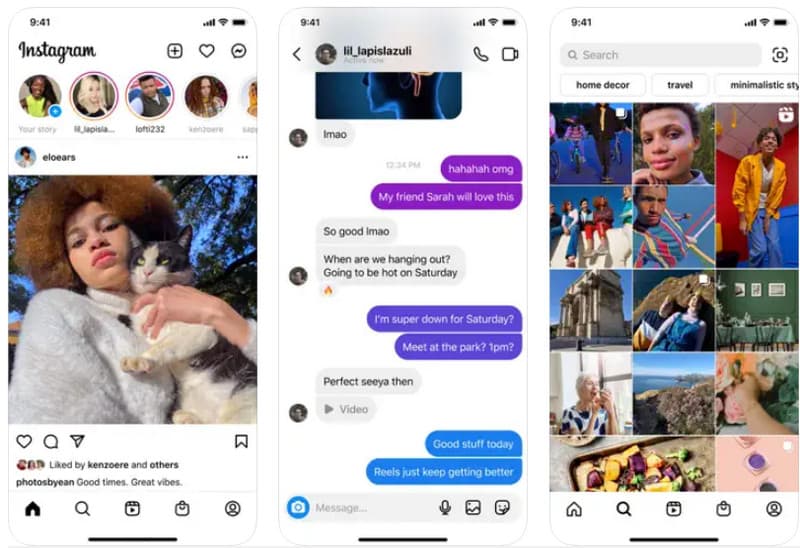 Display as 180 × 180 pixels.
Upload Image 320 × 320 pixels.
2. TikTok
TikTok is famous for being a short video-sharing platform that you can visit to watch people's clips. Most users create an account here to become TikTok famous and watch videos here limitlessly, and you can also film your videos on TikTok with the green screen if you want to. For those who don't have a profile pic on TikTok, you better add one to make your account even better. Read the TikTok PFP standard you must follow once you use the app and upload a profile pic.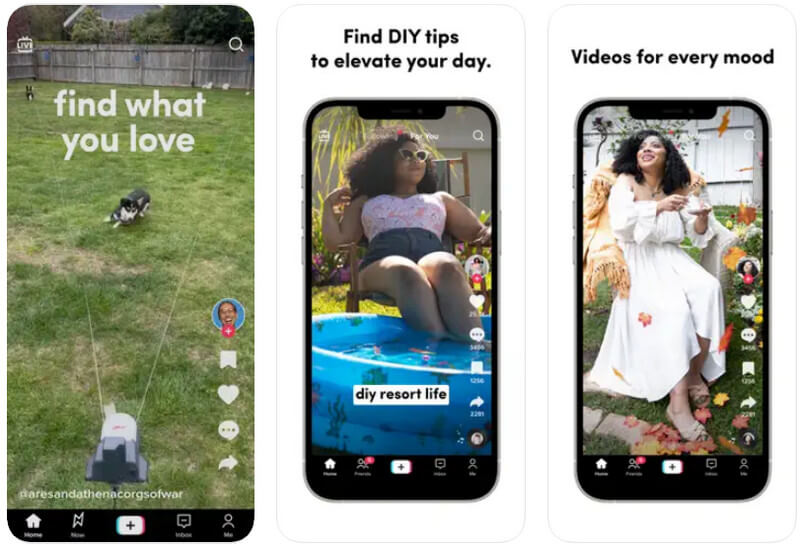 The perfect profile picture size is 200 × 200 px.
3. Facebook
Even though Facebook is banned in several countries, the app remains a popular social media website that most people worldwide use. Here, you can not only share your posts and see others, but now you can market, get news updates, follow famous personalities, etc. Most users on the said platform don't upload their profile picture for indefinite reasons, and some show that the image they have as their profile became blurry after uploading it. Sometimes, the app resizes the image to fit into the system. So, if you don't want the app to adjust the image automatically, you will need to do it beforehand, and here is the correct dimension you can follow when uploading your profile picture here.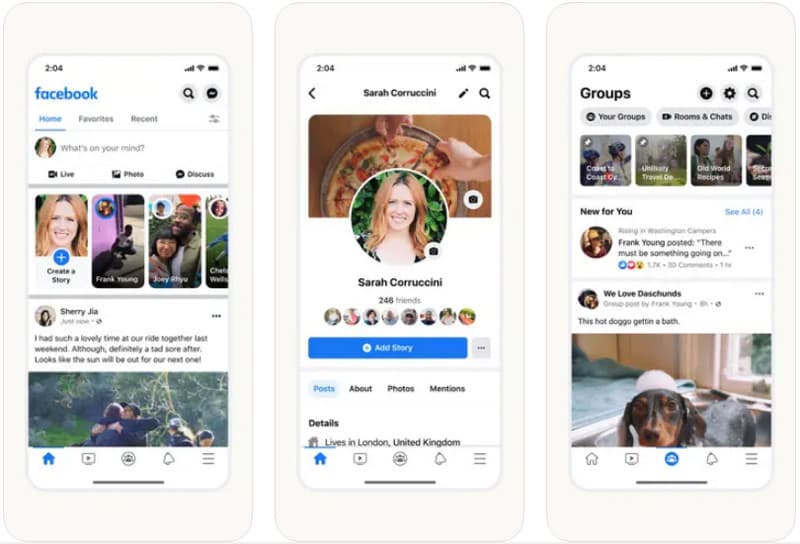 The minimum dimension is 180 × 180 pixels, but the maximum could be 2048 × 2048 pixels.
Part 3. How to Make a PFP Look Better Than Before
1. Aiseesoft Image Upscaler Online
When you need to upscale an image or enhance its quality, you better use the Aiseesoft Image Upscaler Online because it does its job effectively. There is no need for complications as long as the AI can do the work for you. Parameters aren't available here, which means less work for you because you wouldn't need to know the purpose of the adjustable effects to make your video look better. However, the free version allows users to upscale images with 2× and 4×, so the additional 6× and 8× are exclusively for the pro version with an account. If you want to try this app out, follow the steps below.
Step 1:
Using the web browser you like, you will need to search the main website of the upscaler.
Step 2:
Hit the
Upload Image
to import the image you want upscaled with this app. Select that from the folder that will appear, tap the file, and hit
Open
.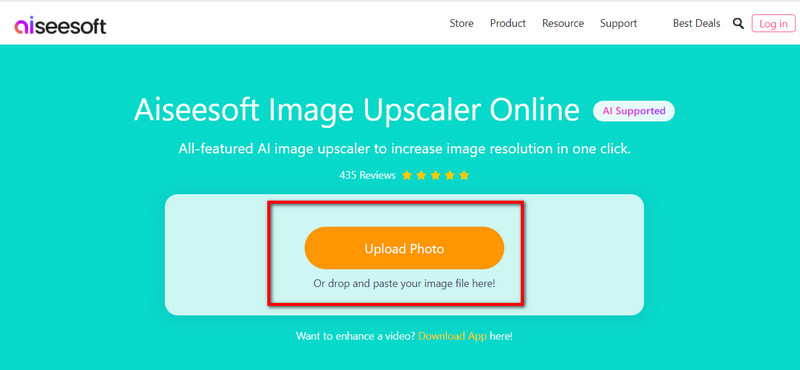 Step 3:
Wait for the AI to analyze the image you uploaded on the app, and click the options available at the top. Here, you can use the
2× or 4×
free version.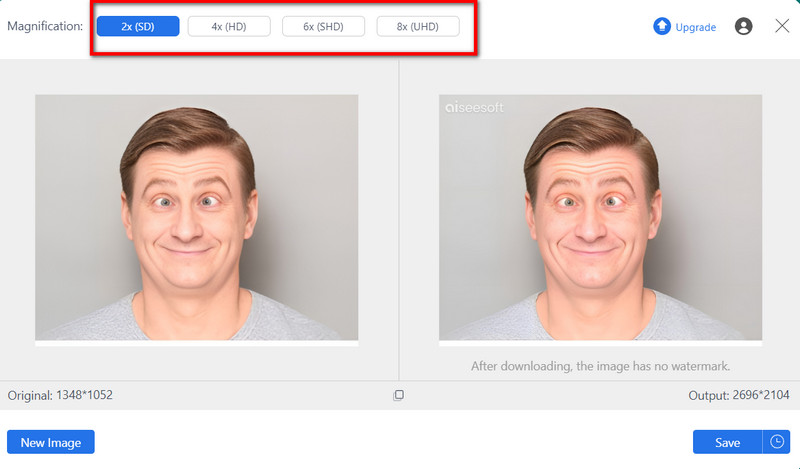 Step 4:
After applying the effects on the image, better hit the
Save
button to download to your device's final output; now, it is profile-pic ready on your chosen platform.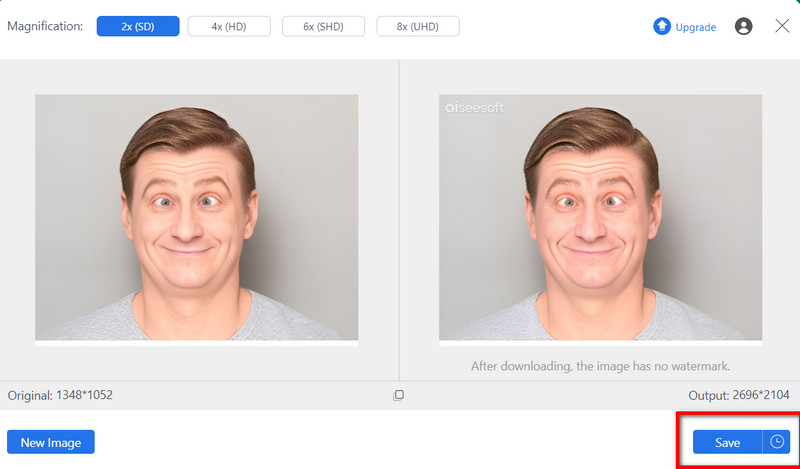 2. Aiseesoft Free Background Remover Online
Cool PFP can only be achieved if you change the background of your profile to better or remove it; that is why you will need the Aiseesoft Free Background Remover Online. This app is accessible on any web browser you have, and you don't need to purchase anything here because it is free. Since the app is well developed and has technological advancement, the AI will mark your picture and automatically remove the image background for you. Isn't the app excellent? If you aren't aware of its existence, you must read and follow the steps we have added here.
Step 1:
Use your favorite web browser to open the application on your browser.
Step 2:
Now that you have launched the app click
Upload Photo
and locate the image you want to edit here.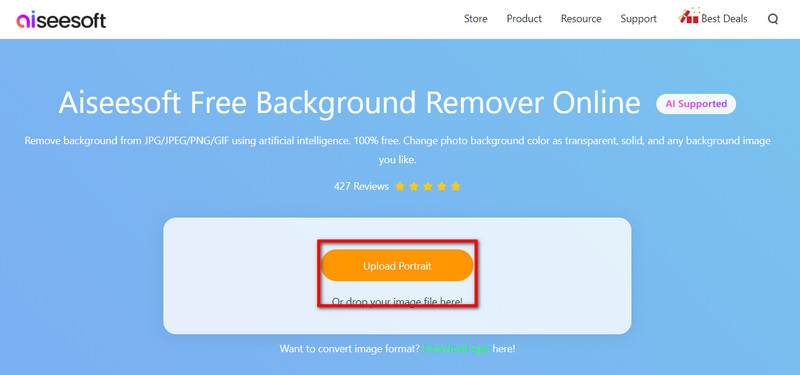 Step 3:
The AI will trace and automatically remove the background for you. If that function misses something, better brush it off with the tools it has, then proceed to
Edit
.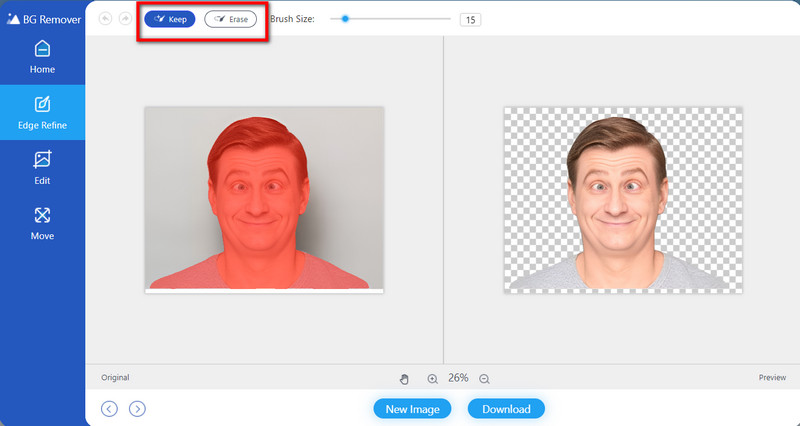 Step 4:
Here, you can click the
image
, then the
+
button to upload the image background you want to set into the picture you want to use as a profile. You can skip this step if you only want to remove the background.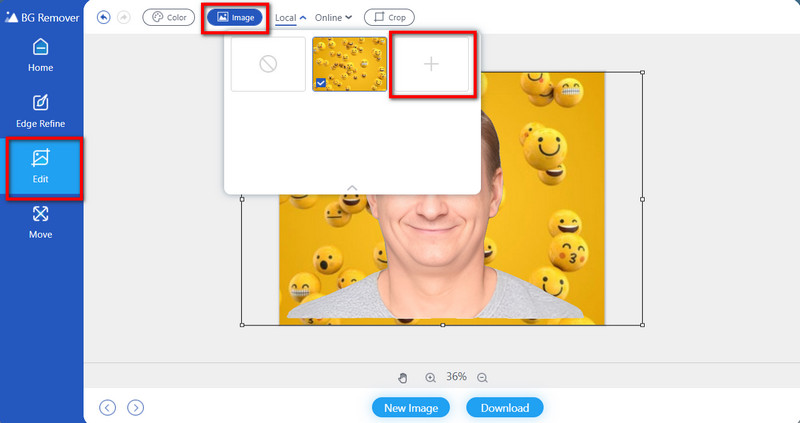 Step 5:
After everything you have done, click
Download
to easily export the image with/without background on your local storage.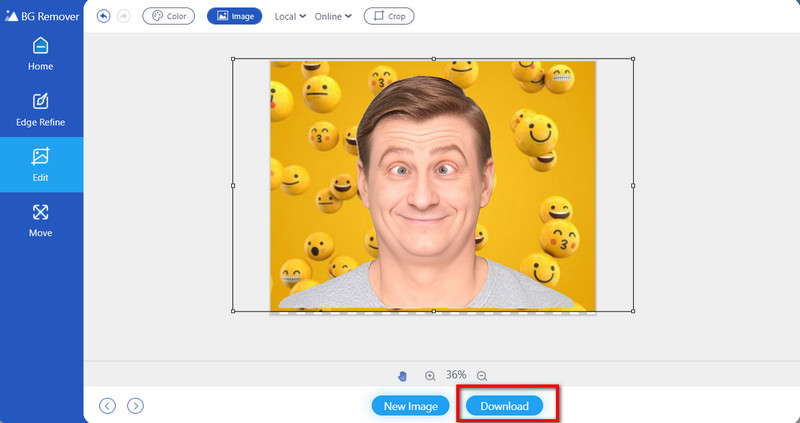 Part 4. FAQs about What PFP is
Can I create an account without PFP?
Absolutely! You can create an account without a profile picture, and though it would be better to add one, you still have the freedom to add one.
What should I do to make the best profile picture?
You must pre-process that profile picture of yours by correcting the light, vibrancy, hue, gamma, etc., and you can only do that with the help of photo editors. But what's important is that you don't forget always to wear your smile and show it to the world.
Can I use GIF as a profile picture?
Sadly, GIFs can't be used as profile pictures because many platforms do not support them. But on Facebook, you can use the GIF as a profile picture even with the animation attached.
Conclusion
Use your Profile Picture on your account so that they will know who that account is. If you need to edit that image, you can use the straightforward tutorial we have added to this article to improve the image quality and remove or change the image's background. For those looking for a PFP idea, you can read the information we have added in the second part. Do you have a question concerning this topic? If you need clarification, comment below to help solve the problem.

Leave your comment and join our discussion