Best YouTube Translators to Translate in New Languages Easily
A great variety of videos coming from all over the world, YouTube is a fairly terrific website to watch and learn videos. However, as a video maker, it is great significance in hunting for a YouTube video translator to translate YouTube video language into many other languages. Thus making it easy to appeal a large number of audiences.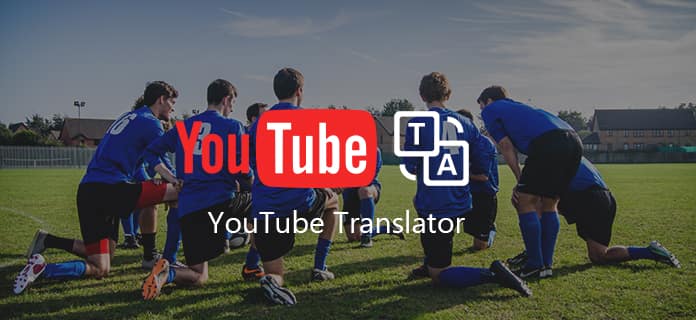 YouTube Translators
As we all know, getting a global audience matters a lot, which means your videos are popular and you will be followed by many fans. What you are supposed to pay attention to is the titles, captions as well as descriptions. There are a lot of YouTube video translators for you, and you might be worried to find a premium YouTube translator. Here the following article will introduce some great YouTube translators for your reference.
Part 1: How to Translate Your Titles and Descriptions
Titles and descriptions are important parts in a video.It presents the main ideas of the video to make audience comprehend the summary as soon as possible. How to find a suitable YouTube video translator to translate titles and descriptions accurately and authentically? Next, this article will elaborate 3 superior YouTube Translators for you.
Section 1: Translate YouTube with YouTube CC in 35 Languages
As is known to us all, YouTube CC is a very practical and helpful YouTube translator when you feel like translating one language into another. It is said to be 35 languages that are common and widely used for you to make a choice.
Step 1 Open a video on YouTube website and move the arrow on the CC box.
Step 2 Click the "CC" icon and a list of options will be displayed on the interface.
Step 3 Tap "Translated" button after seeing the default language.
Step 4 Select the language from 35 languages on the list to translate YouTube language.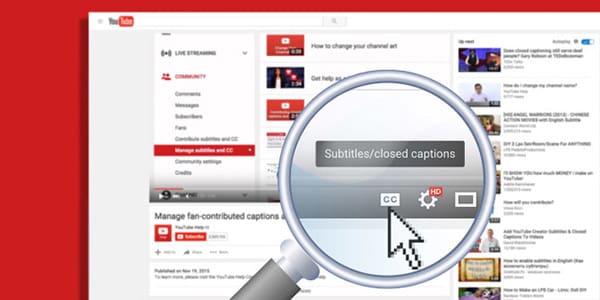 Section 2: Google Translate YouTube Titles and Descriptions
Possessing more than 60 languages, Google Website Translator is a powerful YouTube video translator. It is an expert as a translator for YouTube videos. Why not have a try using this easy and simple YouTube translator to meet your demands?
Step 1 Open the Google Chrome and enter the YouTube website on your browser.
Step 2 Choose a video you want to watch and a reminder will appear.The reminder will ask you if you want to translate this page into your preferred language.
Step 3 Tap OK and the YouTube video and language will be translated immediately.
If you cannot see the reminder, you can go to "Settings" of the Google and scroll down you will see the Show advanced settings. Then you are able to click Language and input Settings. And here you can also choose your preferred languages and rank them.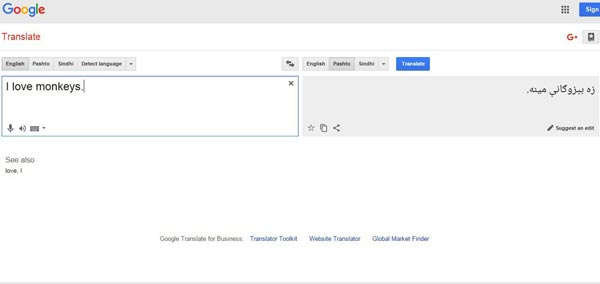 Section 3: Combined Different YouTube Translators
Also, if you want to find a YouTube translator translating some uncommon languages, you had better combine YouTube Video Manager and Google Translator Toolkit. The following article is about the tutorials about the YouTube translator.
Step 1 Log in and go to YouTube Video Manager. After that you can upload a transcript of titles and descriptions.
Step 2 Request Translation button will appear and click it.Select the languages you aspire for YouTube translate.
Step 3 Automatic translations will exist in the titles and descriptions.Click "Publish" to YouTube to finish the process of translating.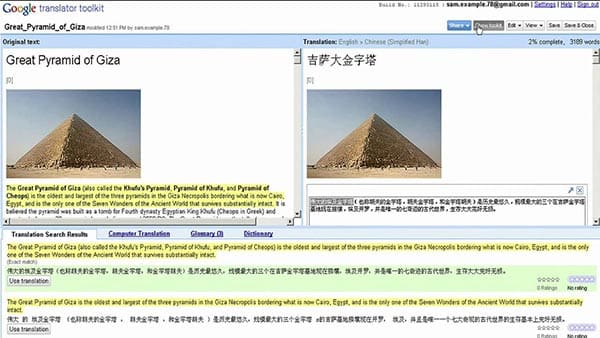 Part 2: How to Add New Subtitles to YouTube Videos
When you have different languages for your YouTube videos. When you have the new languages, you also need YouTube translators for adding new subtitles to YouTube videos. The following article will introduce 3 YouTube video translators for you to consult.
Section 1: A Fine YouTube Translator for Subtitles– Gnome Subtitles
Gnome Subtitles is mainly designed to help for the GNOME desktop, which makes it easy to add and edit subtitles. Considered as a fine YouTube Translator, it can translate over 32 languages.
Step 1 Download and install the application.Open the subtitle of the existing base to translate YouTube videos.Click Tools and Assign text to assign a language.
Step 2 Tap File and Translate as well as New to enable the coinstantaneous translation. Click the Tools and Assign Translation language.
Step 3 Press Video and Open to check the video from YouTube Channel. Choose Save to restore the subtitles for YouTube files.
Section 2: A Brilliant YouTube Translator for Subtitles – Subtitle Workshop
Subtitle Workshop is another efficient and practical application if you take it into consideration as the YouTube Translator. It is of free charge and has a very friendly interface. It can also check the spell and color text, etc.
Step 1 Launch the software after installation. After that click "Move" or "Open" to upload a video file.
Step 2 Choose File or New subtitle to create a new file. Now you can click Edit or Insert subtitle to create personal titles.
Step 3 Create each subtitle by playing and ceasing the video constantly.And set the points on In and Out and add the Text to the Text Box.
Step 4 Start pressing"File Save and SubRip" to export YouTube files with the YouTube Translator.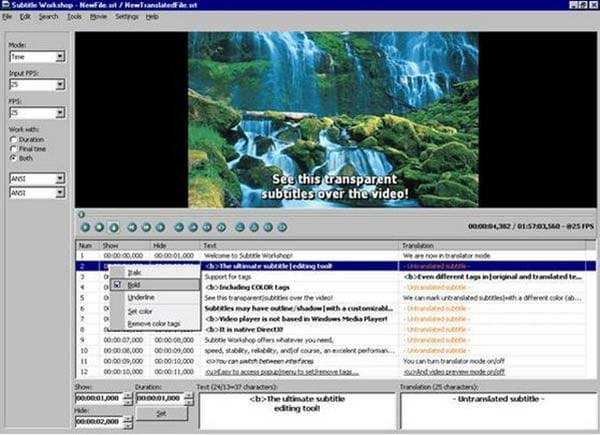 Section 3: An Outstanding YouTube Translator for Subtitles - Submagic
Considered one of the most useful YouTube Translators, Submagic can multitask efficiently. Apart from adding new subtitles, you can also edit and convert them. Besides, it can work without NET framework.
Step 1 Run the software after downloading and installing. Click Play Movie icon and Open AVI.
Step 2 After that click Open Sub and add the subtitle file to the interface. Have a preview of the video and synchronize it if necessary. You are allowed to adjust the timeline.
Step 3 Have a chief check of the subtitles and fix errors. Edit, delete and insert subtitles in the Edit interface. Click the File Operations and Save to accomplish the process.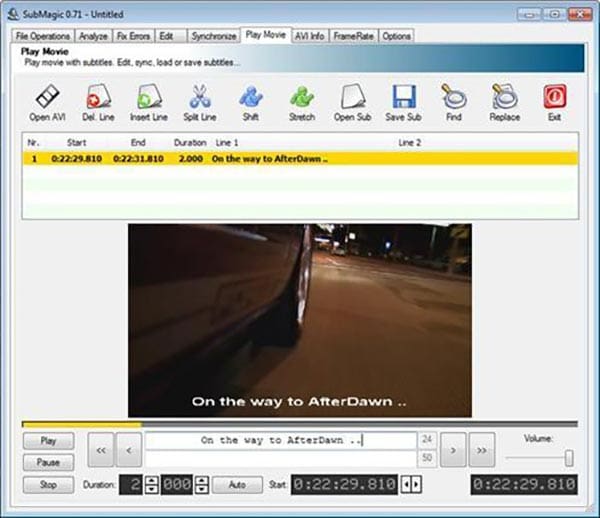 Part 3: How to Add Translated Subtitles for YouTube
What should you do after you translated subtitles for YouTube? In order to attractive more traffic for your YouTube videos, you need to add subtitles by YouTube translator, Aiseesoft Video Converter Ultimate should be the right solution to add translated YouTube subtitles. Here are the processes you can follow.
Step 1 Import video to the program
Once you download and install the latest version of Aiseesoft Video Converter Ultimate, you can launch the program and add video files into the program.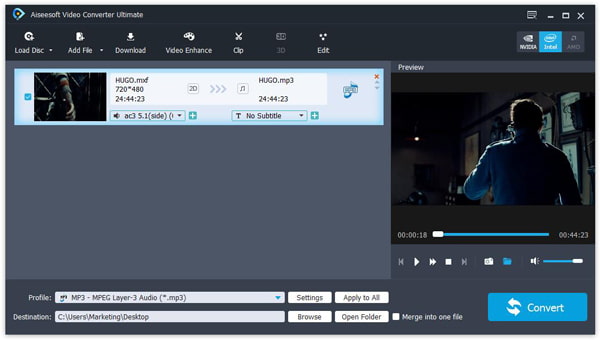 Step 2 Add translated subtitles
Click the "Plus" button right to the "No Subtitle" menu, which you can add the translated YouTube subtitles to the YouTube video now.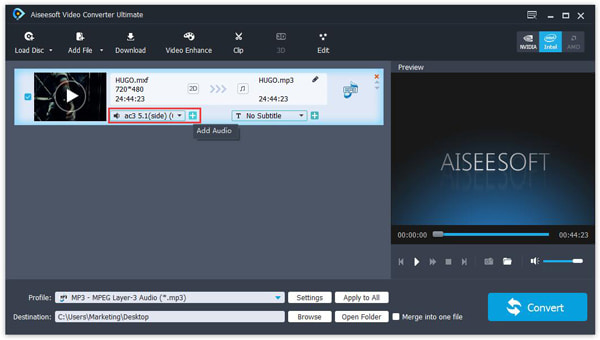 Step 3 Convert video to desired format
After that you can click the "Convert" button to convert video to suitable format. You can find hundreds of presets for the output video format.
Conclusion
In order to translate YouTube videos into different languages, you can attractive more audiences. As for the case, you can find lots of YouTube translators from the article, such as YouTube cc, Google Translate YouTube and more. If you have any other query about YouTube Translator, you can feel free to provide more detailed information in the comments.