5 Best AMV Editor Apps to Edit AMVs [2019 Updated]
I have learned some basics of AMV editing and creating in iMovie. But I don't find any transitions in it can be added to my anime video. Which AMV editor are you using? What is the best AMV editor?
What is the best video editing software to make AMV?
There are several powerful and popular video editors widely used by most people, such as iMovie, Windows Movie Maker, Adobe Premiere Pro, and Sony Vegas and so on. When you look for the best AMV editor, they will be the first options that go through your mind.
However, the best AMV editor is subjective. What is the best for one person may not be the best for you. When choosing an AMV editor, you need to compare its main features, usability, price, and many factors with other editing software, especially when you decide to buy an expensive video editor like Sony Vegas or Final Cut Pro X.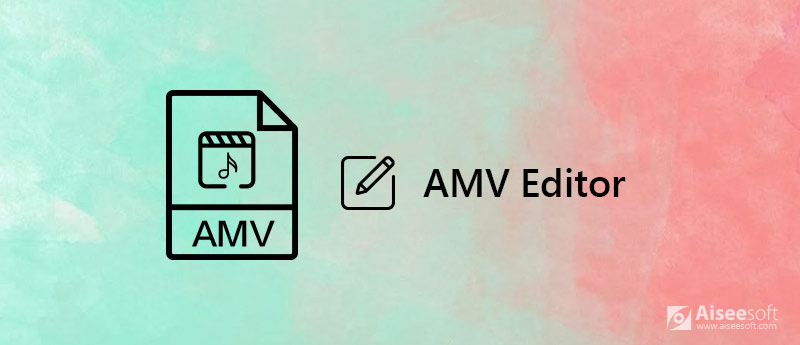 Best AMV Video Editor
Here in this post, we will list a selection of 5 great anime editors including free AMV editor in 2019. You can choose your preferred one and take a free trail first.
Video Converter Ultimate - Best AMV Editor
You have a powerful and free video editing tool on your computer, whether you are a Mac or Windows user. They are iMovie and Windows Movie Maker. You won't search for another video editor to edit AMVs if you are satisfied with the default one. Considering that, we show you an easy-to-use AMV editor at the first part. It carries all basic editing features which enable you to edit and create anime music videos.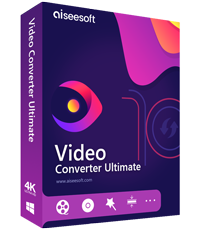 Downloads
Video Converter Ultimate - Best AMV Editor
Easy edit and make anime music videos within just a few clicks.
Powerful editing features like Clip, Rotate, Crop, Merge, Watermark and more.
Adjust AMV image/sound effects and enhance AMV video quality.
Add vivid 3D effects to AMV and convert common 2D to 3D.
Enable to remove, change or add audio track and subtitle.
Process AMV videos for better playback on portable Android and iOS devices.
Support almost all video/audio formats and output AMV to any popular format.
Work well on any Windows and Mac operating systems.
How to use this AMV editor
First, you can free download this AMV editor on your computer. Then follow the on-screen instructions to install and launch it. Click the "Add File" to import the AMV video you want to edit.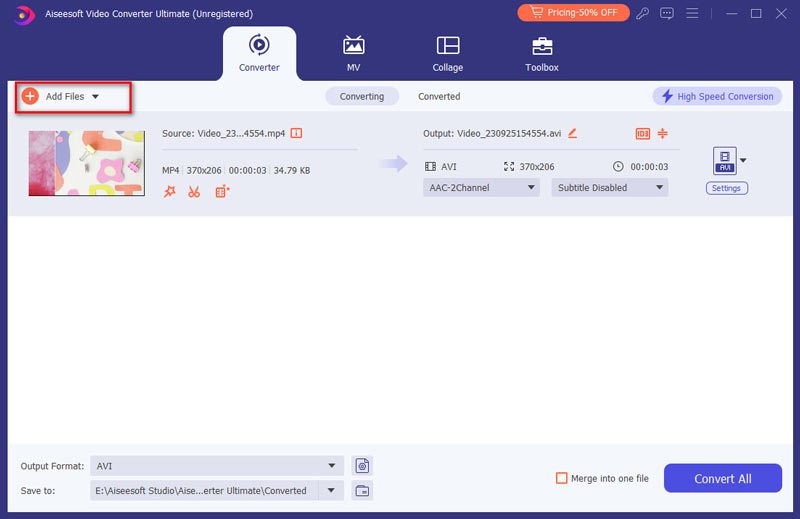 Editing features:
This AMV editor provides many frequently-used editing functions like Clip, Crop, Rotate, Merge, Add Watermark and more. Just click the "Edit", you can easily access all these features.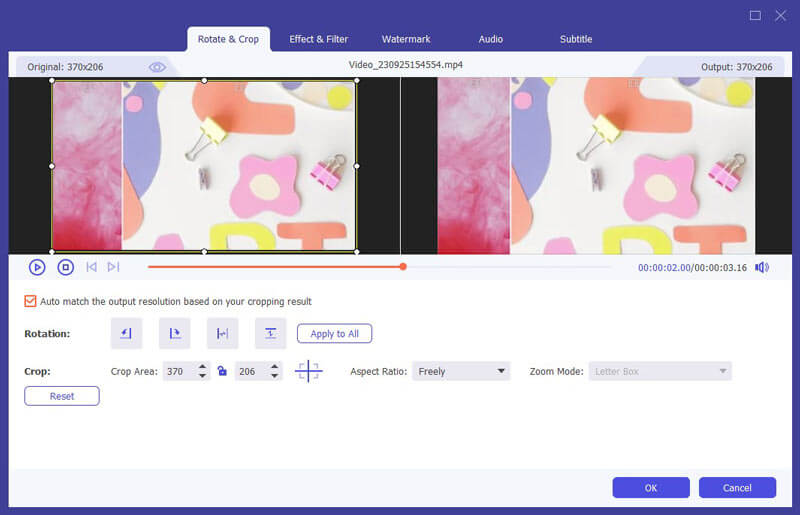 Custom image/sound effects:
When you edit your anime music video, you are allowed to adjust brightness, contrast, saturation, hue, volume and more video/audio effects.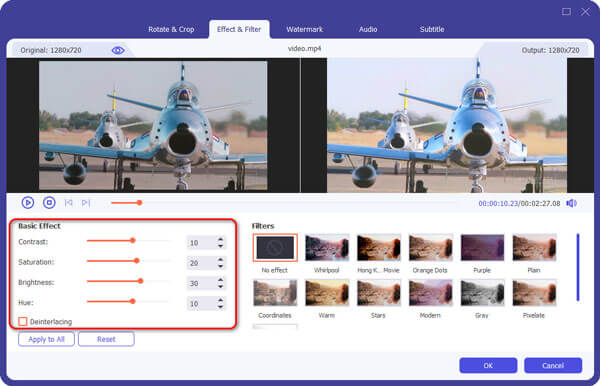 Add 3D effect:
This AMV editor enables you to add 3D effect to original 2D video. Just click "3D" button, you can handily customize various 3D settings here.
Enhance AMV video quality:
You can upscale the AMV video resolution, adjust video brightness and contrast, remove video noise, and reduce video shaking with the "Enhance" feature.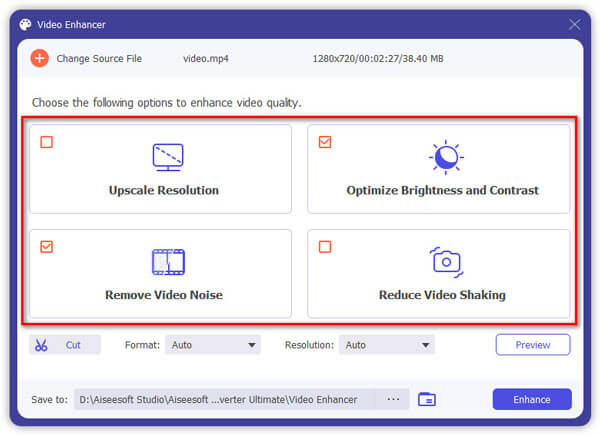 Surely there are many more editing functions designed in this AMV editor. For instance, you can add new external audio track and subtitle. Just free download it and have a try.
iMovie - Free AMV Editor for Mac
iMovie is the default video editing software for Mac users. It can work as a free and powerful AMV editing tool to help you edit or create anime music videos. It carries many frequently-used editing features like clip, merge, add filters, and more. This free AMV editor app provides a simple way to add titles, music, and effects to your anime video. Moreover, it enables you to edit and output video in 4K resolution.
For more details of how to use iMovie, you can check the video below:
Windows Movie Maker - Free AMV Editor for Windows
Windows Movie Maker is the official video editor and creator for Windows users. It is designed with many editing functions like cut, split, crop, add background music, subtitle and watermark, slow motion or stop motion video and more. If you want to edit AMV on PC, Windows Movie Maker is a great choice. It is compatible with many popular video, audio and image formats like MP4, MOV, AVI, WMV, M4A, MP3, WAV, JPG, GIF and more. As a result, it can be a good idea as the AMV maker for Windows users.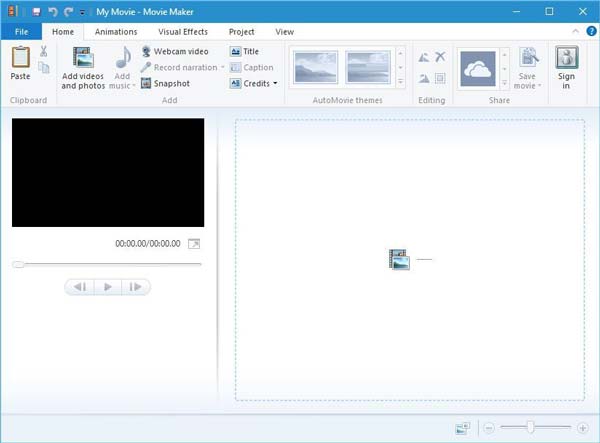 One thing you should know is that, Microsoft has discontinued Windows Movie Maker since 2017. If you are a Windows 10 user, you can download the Windows Movie Maker 2012 version. You can check here to know how to make AMV with Windows Movie Maker.
Adobe Premiere Pro - Professional AMV Editor for PC/Mac
Adobe Premiere Pro is the leading video editing software to edit and create all types of videos. Compared with the AMV editors above, it can offer you a more professional solution to deal with anime videos. For this reason you may feel hard to use it at first. It uses a traditional NLE timeline, with tracks and track heads. It is quipped with all necessary editing features to edit media files for movie, TV and web.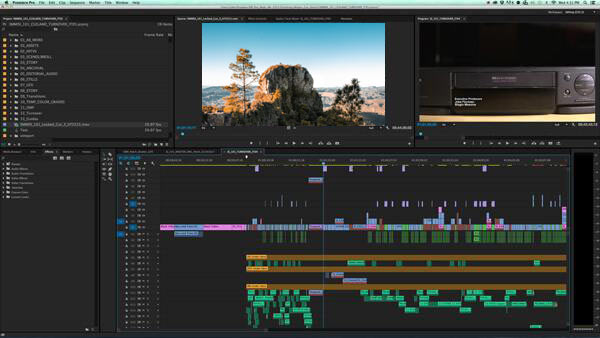 Premiere Pro supports any popular Windows and Mac operating systems. What's more, it is compatible with most video and audio formats. Premiere Pro is not a free AMV editor. But it offers a free seven-day trial. You need to free download it and give a try before finally buying it. Again, it is not an easy-to-use AMV editor. Take the free trial and try editing AMV with it first.
Slideshow Creator - AMV Editor and Creator
Aiseesoft Slideshow Creator is more like an AMV creator which carries lots of editing features. It can work as a great AMV editor to help you cut anime video, combine clips, rotate video, speed up/slow down playback speed, custom video contrast/saturation/brightness/hue, add and edit audio track and more. What's more, it can be as the AMV creator to make AMV files with photos, music and video clips.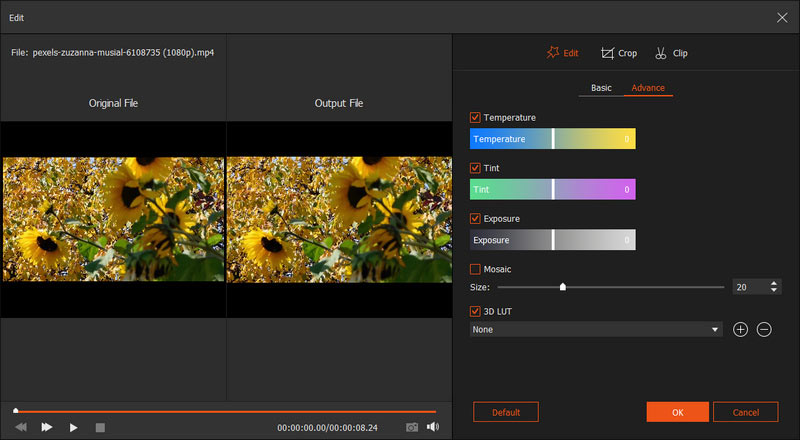 It provides a simple way to quickly create a fantastic AMV. Many built-in themes are offered in it. In addition, it gives you 31 transitions modes, 32 filter effects and 37 elements to ensure you output a great anime music video. It enables you to turn pictures, video segments and audio into an AMV with ease. Just free download it and have a try.
Whether you are looking for a free AMV editor for computer, or a professional one, you can easily get what you need from the recommendations above. If you have any better AMV editing apps, please tell us and other readers in the comment.