14 Proven Ways to Fix iPhone Says No Service without Data Loss
If your iPhone says no service, you cannot text or call anyone, as well as using mobile data and other basic functions. Consequently, your iPhone will be a useless "brick". There are many complaints about the iPhone no service problem.
Why does my iPhone say no service?
My iPhone says no service after a phone restore, what can I do?
My iPhone 6 says no service or searching all the time…
Fortunately, you can get 14 latest solutions to fix no service on iPhone step by step here. Now, let's read together to get your iPhone back to normal state.

Part 1: 14 Easy Ways You Can Take When Your iPhone Says No Service
It is quite annoying when your iPhone keeps saying no service. You can follow 14 methods below to figure out why and how to fix iPhone no service problem in a short time.
Method 1: Check the Converge Area
Step 1Open Settings app.
Step 2Choose "Cellular" or "Mobile Data" to turn on or off cellular data.
Step 3Tap "Cellular" > "Cellular Data Options" > "Data Roaming" to enable iPhone data roaming. (optional)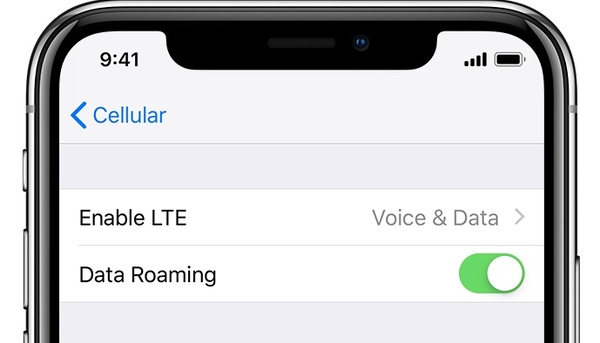 Method 2: Reboot Your iPhone
It should be the universal and useful way to fix all iPhone issues. You can restart iPhone to troubleshoot iPhone keeps saying no service and searching too.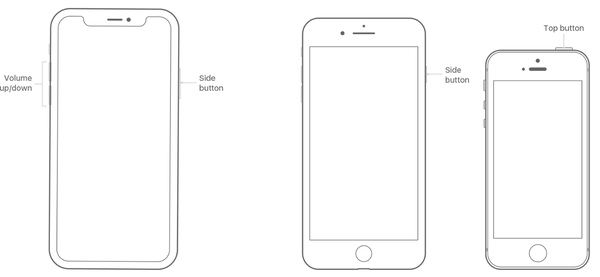 Method 3: Update to the Latest Version of iOS
If you have no updated iPhone for a long time, you may encounter these or those problems. Well, you can check iPhone Software Update in Settings app for a try.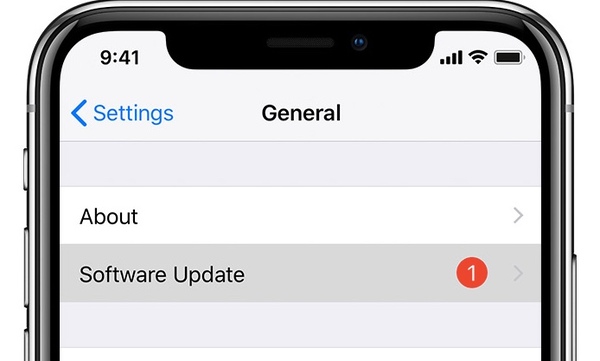 Method 4: Check If Your Account Is Active
It is also possible that Carriers cancel your account for all sorts of reasons. Thus, you can give your Carrier a call to fix iPhone says no service problem. It is usually the overlooked solution by most users.
Method 5: Reset Network Settings
You can fix iPhone network not available via this method, as well as other cellular and Wi-Fi related errors. All your previous stored Wi-Fi networks will be erased to factory defaults. It is worth for a try to reset network Settings on iPhone.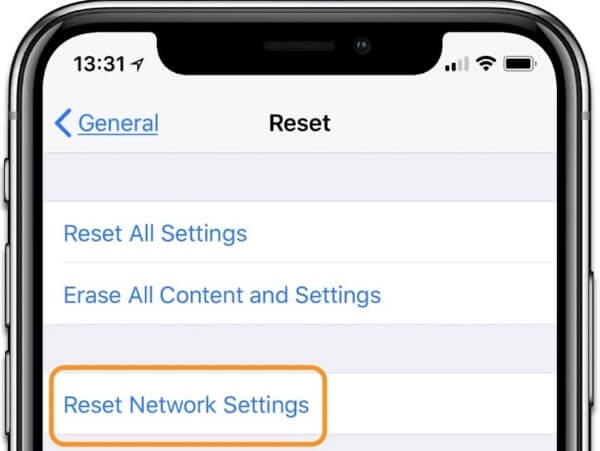 Method 6: Remove Your SIM Card
Your SIM card connects your iPhone with the Carrier's cellular network. If your iPhone says no service all of a sudden, you can use a paper clip or SIM card ejector tool to take out and put back the SIM card.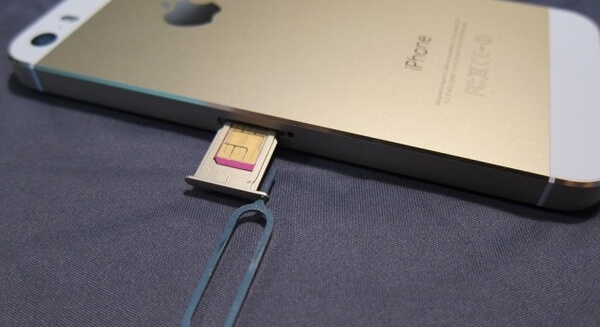 Method 7: Switch On/Off Airplane Mode
You can fix iPhone says no service and won't connect to Wi-Fi through Airplane mode. It is a small trick to refresh your network.
Step 1Tap "Settings" followed by "General".
Step 2Switch on "Airplane Mode" on iPhone.
Step 3Switch off "Airplane Mode" few minutes later.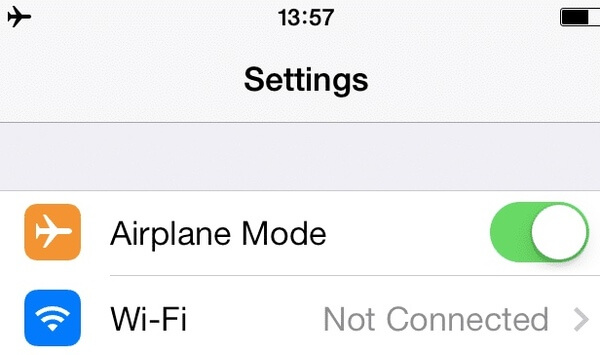 Method 8: Remove Third-party Accessories from iPhone
Some brands of iPhone accessories may lead into iPhone says no service or other function problems. Thus, you can remove the iPhone cases and covers for a try.
Method 9: Change Voice and Data Settings
What's more, you can fix iPhone says no service or constantly searching by changing Voice and Data Settings too.
Step 1Open Settings app.
Step 2Head to "Cellular" > "Cellular Data Option" > "Voice & Data".
Step 3Switch 4G to 3G (3G to 4G).
Step 4Go back to iPhone home screen to see if iPhone network is available or not.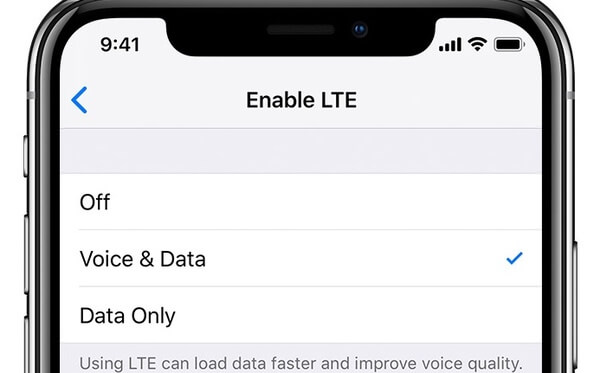 Method 10: Check Time and Date Settings
iPhone No Service or Searching network error can be caused by the incorrect time and date Settings too. Therefore, you need to set the Date & Time Settings manually. After that, you can reboot your iPhone to see if the iPhone says no service error still exist.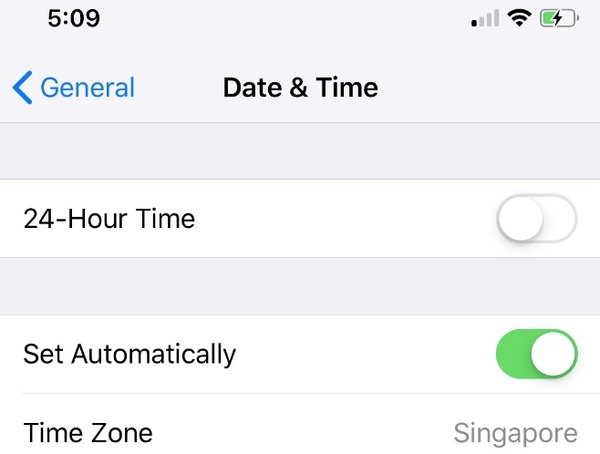 Method 11: Reset All Settings
You can reset all settings to fix iPhone says no service safely. All your stored iPhone files will be in the original place. Thus, you will not suffer from data loss and other potential risks.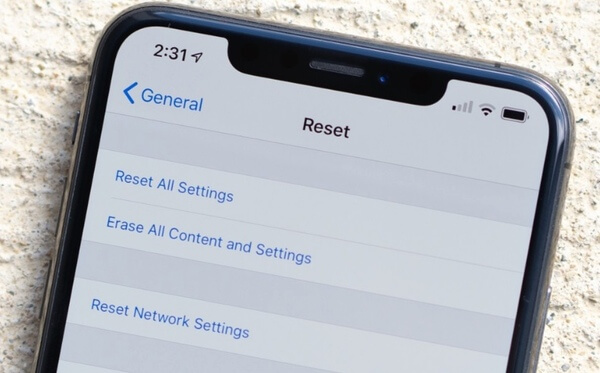 Method 12: Check Water Damage and Other Physical Problems
When your iPhone says no service after dropped into soup, you need to dry it out as soon as possible. Apple replaces the water-damaged iPhone instead of replacing. If you have AppleCare+, you can fix water-damaged iPhone with few costs. What's more, other hardware damages can cause iPhone no service problem.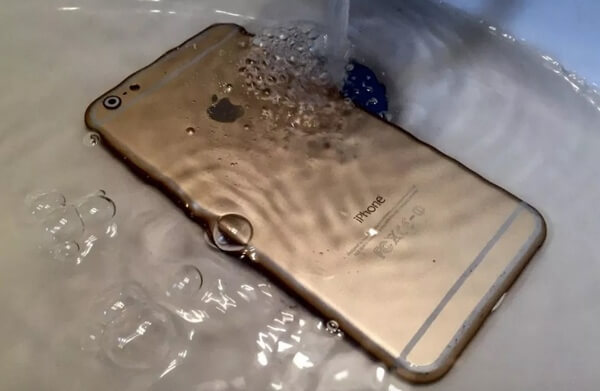 Method 13: Restore iPhone to Factory Settings
You can restore iPhone to factory settings to fix iPhone says no service too. Be aware that all your iOS data and personal preferences will be erased. Thus, you need to back up iPhone files in advance.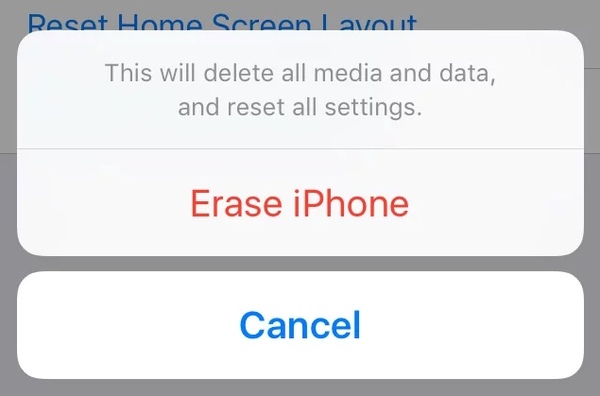 Method 14: Perform the Drop Test
If your iPhone still says no service, you can give this technique a try. You can drop your iPhone at some height to fix no service or searching issues on iPhone. You can do this measure on your bed, sofa or somewhere soft.
Part 2: Get 3 Ultimate Ways to Recover Lost iPhone Data
What if your iPhone data is deleted or lost without notice? During this time, you can turn to FoneLab iPhone Data Recovery for help. The iPhone data recovery software allows users to recover data from iPhone itself, iTunes and iCloud backup selectively. Thus, you can recover photos, messages, notes and up to 19 kinds of files on iPhone without data overwritten.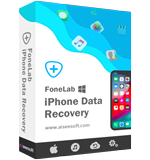 Recover and export lost data from any iPhone, iPad and iPod without backup.
Extract and preview your lost file from iTunes backup for iPhone data recovery.
Download your iCloud backup and choose what you want to recover to iPhone.
Rescue iOS data from water damage, deletion, busted parts, factory reset, system problem, iPhone stolen and many other data loss scenarios.
Support iOS 12 compatible devices including iPhone XS/XS Max, iPhone XR, iPhone X, etc.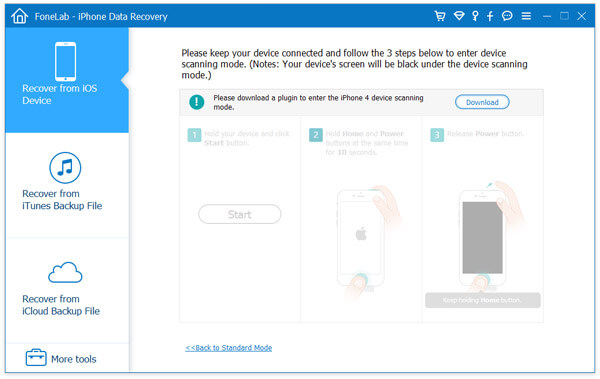 You can fix iPhone says no service with all above 14 workable solutions. Even though you cannot find the certain file, you can use FoneLab Data Recovery to recover any iOS data safely and easily. Just share your experience about iPhone No Service in the comments below. You can also feel free to contact us about any iPhone issues.