How to Fix Water Damaged Phone
More and more mobile phone manufacturers are moving towards waterproof designs, such as iPhone 14, Samsung Galaxy S10, Huawei P30, etc. and this trend will be universal in 2017. However, you may not upgrade your device to the luxury of a waterproof phone for many reasons. At this time, what if your phone take an unexpected dive into the water?
The world will suddenly freeze when you see your phone falling straight into water. Whether it's a pool, sink or toilet, you know that nothing good will come out of the next few seconds. If you are unfortunately facing the situation, don't panic, you can learn how to fix water damaged phone from this post. Moreover, you will know how to rescue the data from water damaged phone.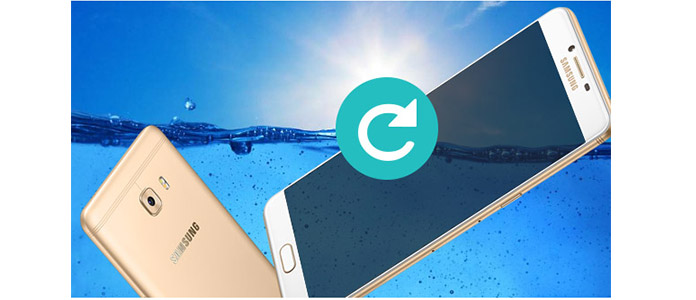 How to Fix Water Damaged Phone
What you shouldn't do before fixing water damaged phone
Water damage can cause significant problems with the delicate internal circuitry in your iPhone/Android phone or other electronic devices, leaving it inoperable and your treasured files gone for good. Before you learn how to fix water damaged phone, you should figure out what not to do.
► 1. Do not turn on the phone.
► 2. Don't plug your phone. Electrical components don't play well with water when operating.
► 3. Don't press any button or key.
► 4. Don't shake, tap or bang the phone to throw the water out.
► 5. Don't blow into the device with blow drier.
► 6. Do not apply excessive heat to the water damaged phone.
How to fix water damaged phone
After you know what you shouldn't do, you can take the following guide to fix your water damaged phone.
► 1. Take the phone out as soon as you can when it dropped into the water.
► 2. Open up the back and remove battery, SIM cards, microSD card and back panel.
► 3. Gently wipe the phone with soft cloth, sleeve or paper towel. You should avoid spreading the liquid around, just soak up as much as possible.
► 4. Bury the phone in a ziplock bag full of uncooked rice. Let your phone dry for a day or two.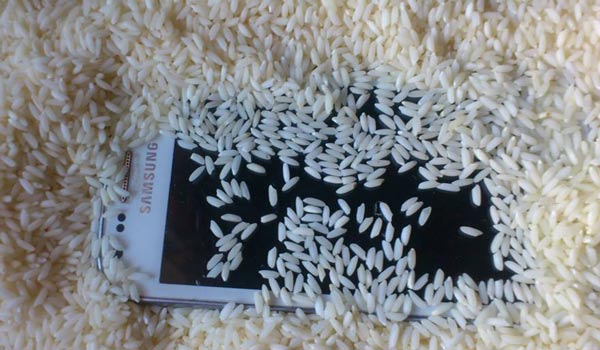 ► 5. When your water damaged phone is totally dry, you can turn it on and check if it still works.
► 6. Try charging your phone if it doesn't turn on. You can also try another battery.
► 7. Take it to the service center if the problem still exists.
Professional way to fix water damaged phone
After all these attempts above, there is still a last trying for you. Here we sincerely recommend the professional Broken Phone Data Recovery to help you fix the water damaged Android phone or recover the lost data. First, you need to free download and install it on your computer.
Step 1Launch Broken Phone Data Recovery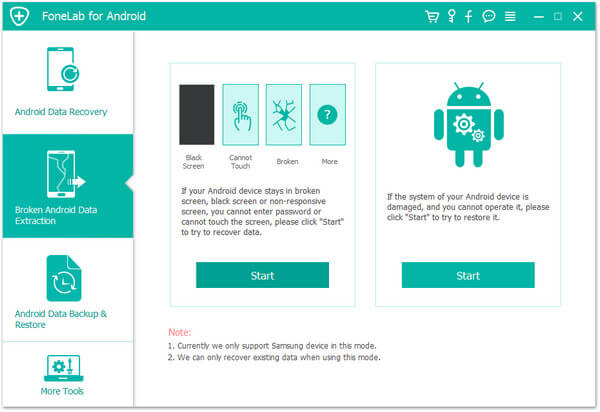 Download, install and run this powerful Broken Phone Data Recovery on your computer. Connect your water damaged phone to it with USB cable. Make sure your device is connected successfully.
Step 2Choose Broken Android Phone Data Extraction
Choose "Broken Android Phone Data Extraction" and then click "Fix Device".
Step 3Select Android device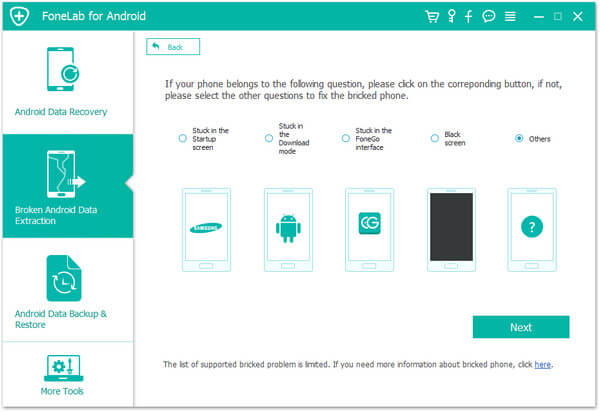 Choose "Others" and click "Next".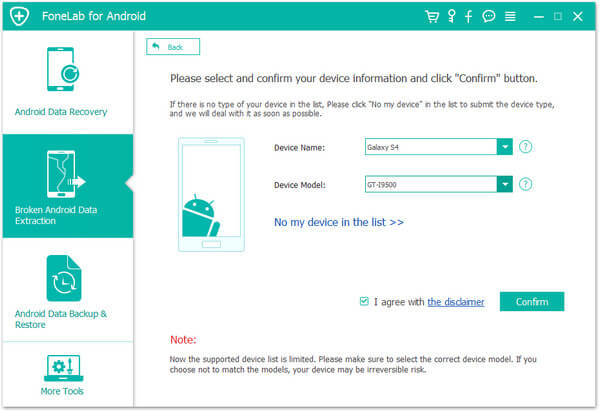 After that, you need to choose the "Device Name" and "Device Model".
Step 4Fix water damaged phone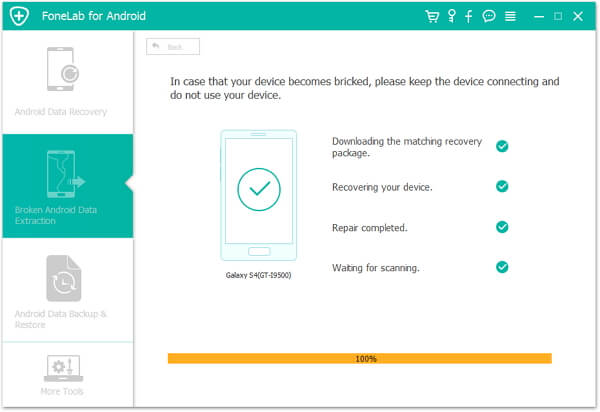 Click "Confirm" button and then follow the guide to fix your water damaged phone. If the water only cause the Android system damaged, these steps will easily bring your phone back to normal.
This all-featured Broken Phone Data Recovery enables you to recover the deleted/lost data from Android phone. If you notice that some important data on your phone is missing, you can give this software a try. Just choose "Android Data Recovery" and follow the directions, you can handily restore the lost Android files within a few clicks.
DON'T MISS: How to recover lost data from water damaged iPhone
In this post, we mainly talk about how to fix water damaged phone. You should pay attention to the cues you shouldn't do. What's more, we show you a powerful software to fix water damaged phone. If you just don't know how to deal with the phone, you can free download it and have a try.
You can learn the steps from the video below: