Concrete Guide to Repair Corrupted File
"I have an important file stored on my computer; however, it was suddenly not accessible yesterday, how to repair the corrupted file?"
The corrupted files are computer files that suddenly become inoperable or unusable. Many factors could lead to a digital file corrupted, such as your computer loses power or crashes when saving the file.
Sometimes, virus or malware could cause a file damaged. Plus, a document will corrupt if you save it on the bad sector. We will focus on how to repair corrupted files on Mac OS X and Windows 10/8/7.

Corrupt File Repair and Recovery
Part 1: How to recover deleted or corrupted files professionally
For average people, it is impossible to find out why a file is corrupted and how to fix it. Therefore, we recommend Asieesoft Data Recovery, which is a professional data recovery tool with extensive features.
1. Recover corrupted, deleted or damaged files from hard drive or removable device.
2. Support almost all file formats covering photos, documents, audio, videos, emails, etc.
3. Restore corrupted files with the original format and quality.
4. Allow you to preview damaged files and select certain files to recover.
5. Organize recoverable files by data types and offer advanced search tool.
Apparently, it is the easiest way to repair corrupted files on Windows 10/8.1/8/7 and Mac OS X.
How to recover corrupted files without losing data
Step 1 Install the best corrupted file recovery tool
Download and install Asieesoft Data Recovery on your computer. When you discover a file is corrupted, launch the program from your desktop. There are three sections on the home interface, data type, Hard Disk Drives and Removable Drives.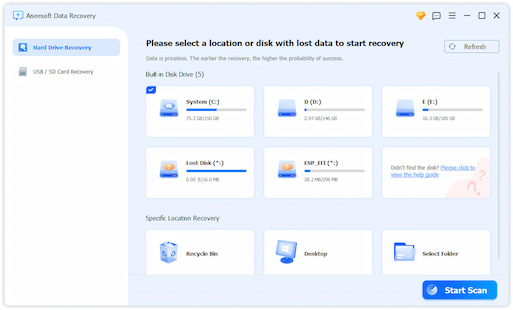 Step 2 Scan corrupted and deleted files
Locate the data type area and select what type the corrupted file is, such as Image. Then move to the Hard Disk Drives section and select where the file stored before corrupting. Next, click the Scan button to look for your files. Then you can find the corrupted file by data type or search for it by the Search bar.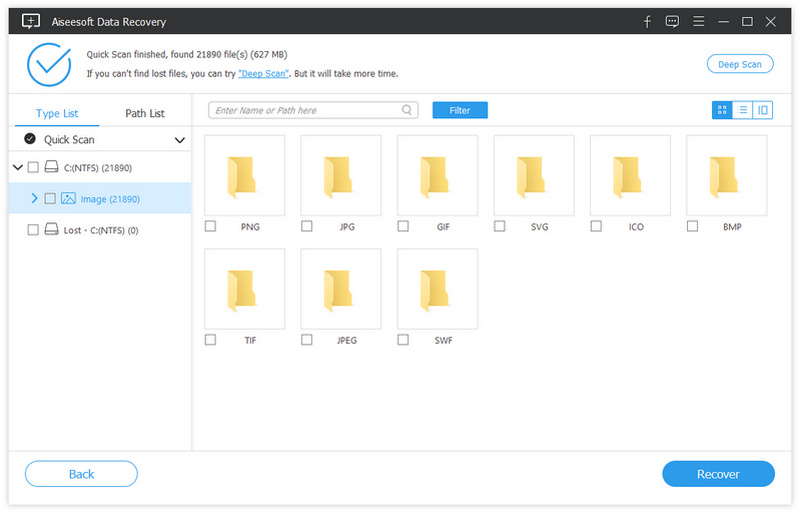 Tip: If the corrupted file is on USB or memory card, insert it into your computer and select it under the Removable Drives area to recover deleted data from USB drive.
Step 3 Recover desired files immediately
Finally, click the Recover button. When prompted, select another disk to save the file and start recovering. A few seconds later, you can find the repaired file on your hard disk.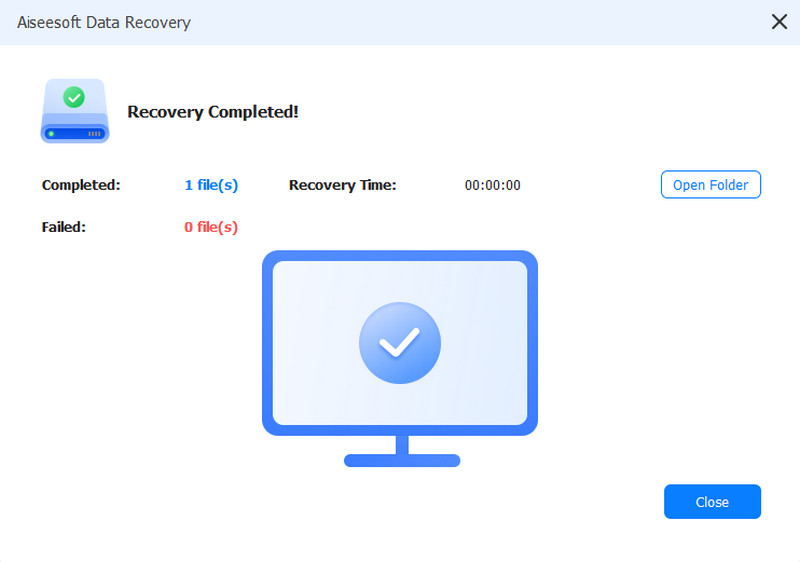 Part 2: How to repair corrupted files on Mac
Time Machine is the native backup tool, which has the capacity to back up all the files your created or edited in the past 24 hours. It makes hourly backup automatically. It means that you need to hurry up if you want to repair a corrupted file.
Method 1: Repair corrupted files from Time Machine backup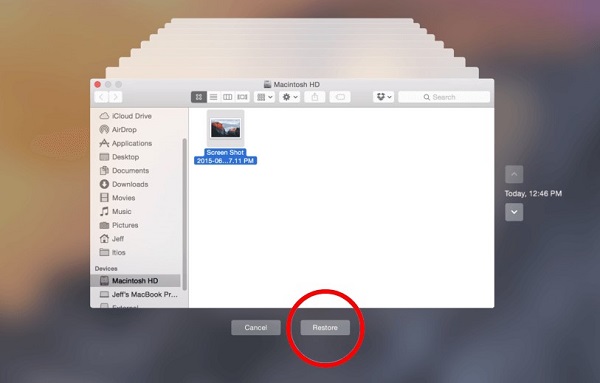 Step 1: Go to the Time Machine on your Mac. You can find it by clicking System Preferences -> Time Machine and choose Show Time Machine in the menu bar.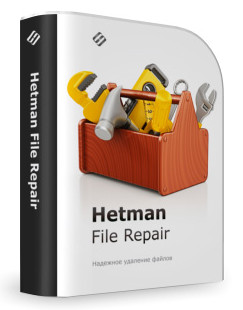 Step 2: Then you will be presented all the folders and files backed up in Time Machine. Choose the folder from where the corrupted file stored originally.
Step 3: Next, find the desired file in the folder. If there are too many files, you can use the dial on the right side to navigate through until you find the desired file.
Step 4: Highlight the file you want to repair and click the Restore button at bottom of the screen to repair the file from Time Machine backup.
Check more details about restoring Mac from Time Machine.
Method 2: Repair corrupted files from Time Machine backup disk
Step 1: Connect the backup disk to your computer. Go to Applications -> Utilities -> Migration Assistant in Finder app.
Step 2: Select to transfer your information from a Time Machine backup and click Continue.
Step 3: Follow the onscreen instructions until the transfer has complete.
Step 4: Reboot your Mac and sign in the target account. Then you can see all the recoverable files.
Note: Time Machine is a powerful feature to back up your files on Mac; however, many people believe it is waste of space and are not willing to enable the automatic backup functionality. In such cases, you cannot repair corrupted files.
Part 3: How to repair corrupted file on Windows 10/8/7
For Windows, there are several ways to repair corrupted files as well.
Method 1: Repair corrupted file with Restore previous versions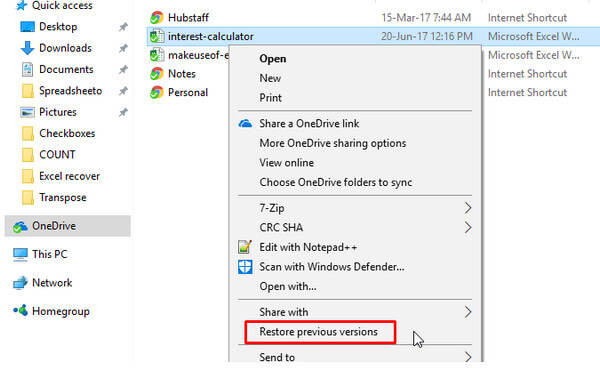 Step 1: Open a File Explorer and navigate to the disk that contains the corrupted file.
Step 2: Right-click on the disk and select Restore previous versions on the context menu.
Step 3: Then you will be presented the Previews Versions dialog that displays all available versions.
Step 4: Select a proper version based on the Data modified and click on the Restore button.
Note: This way is available to Windows 10 and earlier. However, it will restore other changes on the disk, so you'd better make a backup for entire disk.
Method 2: Recover corrupted file from a backup

Step 1: Click the Start button at bottom left corner and find the Windows System section on the main Windows menu.
Step 2: Then open Control Panel and click Backup and Restore to open the next window.
Step 3: Locate the Restore area and click Restore my files. Then follow the onscreen instructions to repair the corrupted files from backup.
Note: If you did not back up your files, you have to use third-party data recovery software.
Conclusion
As you can see, there are chances to repair files even if they are corrupted and inaccessible. First of all, Apple and Microsoft have introduced data recovery features into Mac and Windows. So, you can repair corrupted files from Time Machine on Mac or Backup and Restore functionality on Windows. However, the procedures are a bit complicated. If you cannot recover the damaged files using the native tools, Asieesoft Data Recovery could help you to restore any files simply. It utilizes advanced technology to scan as much deleted or corrupted files on your hard drives or external disk as possible.