How to Uninstall Apps and Games from iPhone and iPad Permanently and Completely
Since the first generation of Apple products, iPhone and iPad has become the dominated electronic products in the world. It takes about 60% market for all phones and tablets on the electronic market. As the latest release of iOS 9, iPhone and iPad has become more and more popular with the fast speed, high-quality screen and video resolution.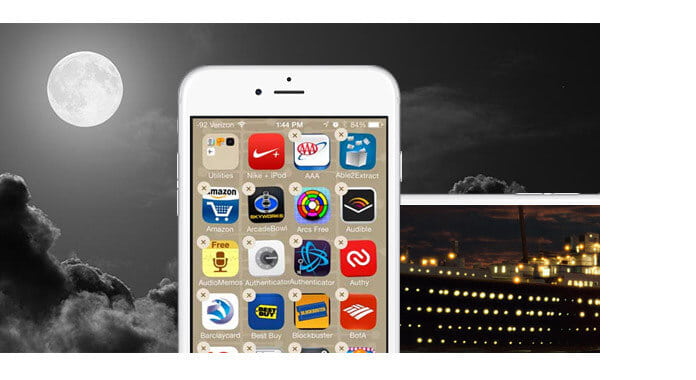 In this article, we will introduce the questions that Apple users may meet: How to uninstall apps from iPhone and iPad permanently.
Uninstall Apps or games from iPhone and iPad
1. The first way to delete an app (for beginners)
Whether you want to delete text message completely on iPhone 6s/6s Plus/6 Plus/6, or you would like to delete iMessages completely from 5s/5c/4S/4/3GS, you can follow this guide. So we will take iPhone 4S as an example to show you how to delete iMessages on iPhone thoroughly. Firstly, you need to install and launch this software on your computer.
You also like reading: Transfer and Backup iMessages from iPhone to Mac.
(This is for beginners, if you know how to erase apps and games from iPhone and iPad, skip ahead to the next step.)
1 Tap the apps for 2 seconds until it jiggles.
2 A small cross

will appear on the upper-left corner of the app, tap to delete.
3 It will ask you to confirm the deletion: deleting [app name] will also delete all of its data, tap "delete".
4 Copy the three steps above to delete other unwanted apps on your iPhone and iPad screen. (Want to delete iMessages apps on iPhone?)
This way is the simplest way for all iPhone and iPad users, but sometimes, this way may not delete apps thoroughly. You may need this way below:
2. The second way to remove apps and games (for all iPhone and iPad users)
Comparing with the first way, this way is quite a thorough way to erase the app and the data. If you are new for iPhone and iPad, you might need to try for a few times to get familiar with it.
1 Go to Settings -> General -> Usage -> Manage storage. Then tap the app which you want to delete.
2 Under the app, click Delete App. You might be asked to confirm the deletion: Deleting [app name] will also delete all of its documents & data. Tap Delete Data.
Don't miss: Backup Apps on iPhone.
Erase everything including apps from your iPhone and iPad
For people who want to sell their iPhone and iPad, the private information should be ensured. As many recovery tools can easily recover the deleted data from iOS device, you'd better erase all the contents and settings, including the downloaded apps and games on your iPhone or iPad.
Free download the most professional erasing software - FoneEraser - to get everything erased.
FoneEraser - iPhone Data Eraser
Erase various contents and settings permanently.
Clear Safari cache and browsing history on iPhone.
Clear app cache and cookies on iPhone completely.
Meet your personal needs with three erasing levels selectively.
Available for all iPhone X/8/7/6s/6/5s/5/4 in iOS 7/8/9/10/11.
1. Connect iPhone or iPad to computer via USB cable;
2. The software can automatically detect all data on iPhone or iPad;
3. Choose the erasing level according to your needs: Low, mediun, high.
4. Start to erase and within minutes, all apps and games can be uninstalled and removed from your iPhone and iPad.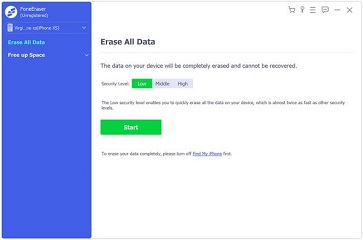 Maybe you can watch below video to learn the steps: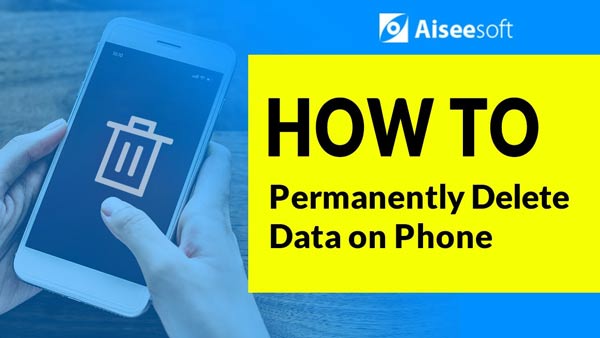 If you want to sell your iPad, you can not miss here to clear iPad memory.