How to Delete iMessages Apps and Uninstall Game Pigeon on iPhone
"How do I delete iMessages apps with iOS 12/13/14?"
"How to get rid of iMessage apps on iMessage?"
"Is there a way to delete iMessages apps permanently?"
When you walk through the Apple community, you will find these questions are greatly common after the launch of iOS 11 or later. Some people feel unease about this feature as the iMessages apps will clutter the text message screen and make it too difficult to text. And the others want to clean up undesired or unused iMessages apps. Whatever your reasons are, in this post, you can find answers on how to delete iMessages apps, such as stickers, Game Pigeon and so on.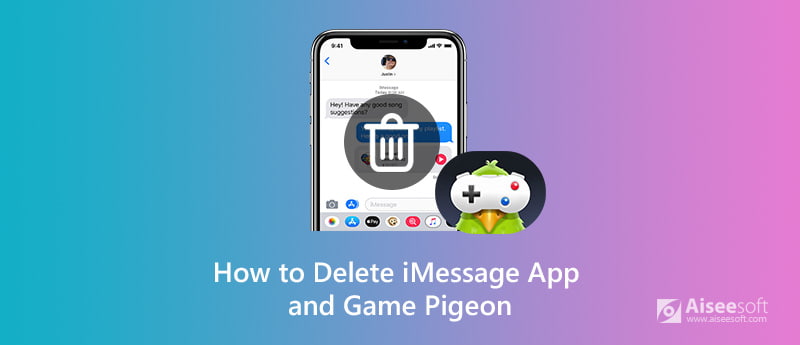 Part 1. How to Delete iMessages Apps in iOS 12/13/14
After the launch of iOS 11, you may find that there are some intuitive features for the iMessages. You can directly play games with your phone contacts through iMessage. However, there are so many games available through iMessages. With such rich choices of games, people always struggle to choose one to play. Some people install too many iMessages apps at one time and then don't know how to delete them.
Unlike deleting apps on the iPhone Home screen, you just need to tap the application icon for few seconds and delete with the grey "X". As for deleting iMessages apps, you need to take a different route. If you fail to delete the iMessages apps on your own, in this post, you can take the detailed steps below.
Please note that we will take "delete Game Pigeon" as an example. The operations of deleting other iMessages apps are similar.
Step 1.
Tab iMessages on your iOS devices. Open a conversation, the existing message or a new one. Tab the "App Store" icon near to the texting box. Then, you need to swipe from the right to the left in order to reach the end of the app bar.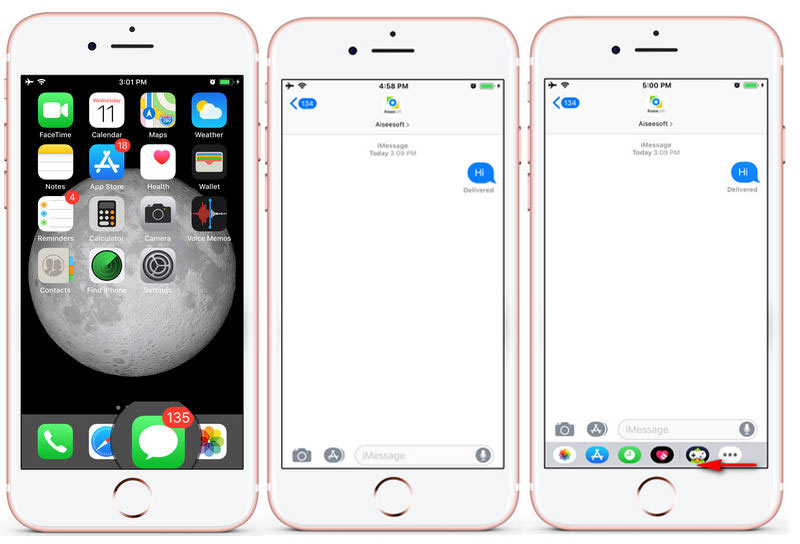 Step 2.
Tab "More" button which shows as three dots (…). Then, you can see all the iMessages apps you have installed already. And you should scroll down to More Apps. You can find Game Pigeon here if you haven't added it to favorites. You can swipe left on the Game Pigeon to find the "delete" button and tap it to delete the app.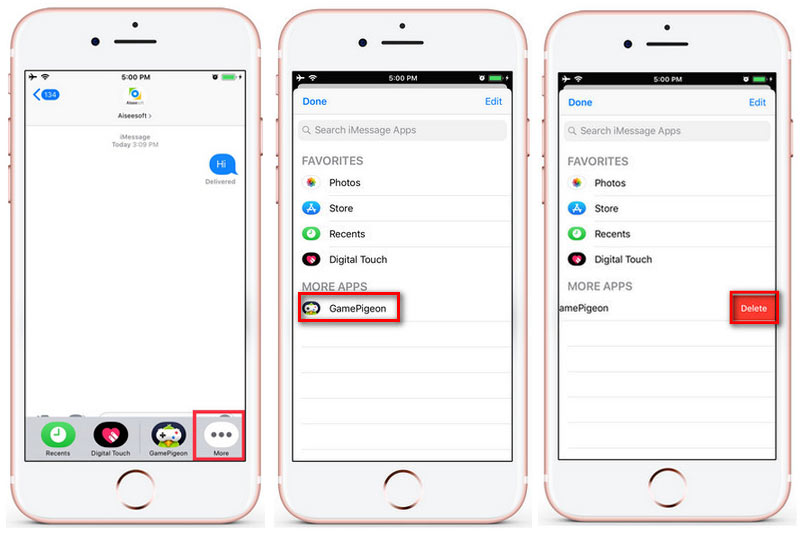 That's done! You have successfully deleted your Game Pigeon from your iPhone. And you must have got the differences between deleting apps and deleting iMessages apps.
Part 2. Get Everything Erased including iMessages Apps
If you want to resell your iPhone on eBay or Amazon, you should delete all the data on your iPhone before selling it. Here, we highly recommend you FoneEraser. It is the most powerful utility to erase all iPhone content and settings permanently and thoroughly. You can choose one of the three erasing levels and erase any data on iOS devices to protect your privacy.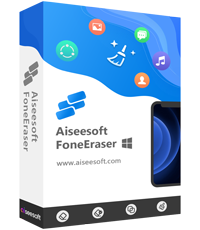 Downloads
Erase various content and settings permanently.
Protect your privacy by thoroughly erasing iOS devices.
Meet your personal needs with three erasing levels selectively.
Support Multiple iOS Devices, like iPhone 15/14/13/12/11/8/7/6/5/4, etc.
iOS 11, iOS 12, iOS 13, iOS 14, iOS 15, iOS 16 and iOS 17 are all supported.
Step 1.
Download, install FoneEraser and launch it.
Step 2.
Connect your iOS device to your computer with USB cable. Wait seconds until the software detects your iOS devices automatically.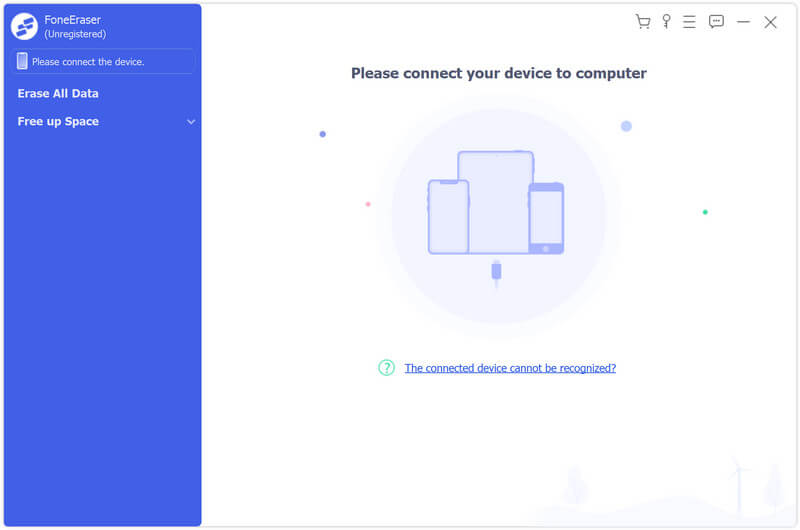 Step 3.
Choose erasing levels according to your demand, low, medium, and high level. The different levels overwrite different times to erase your content and settings as you want.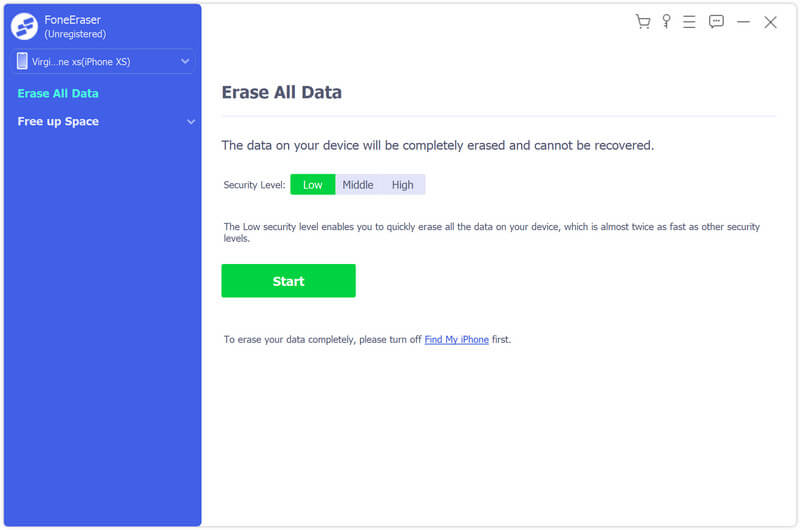 Step 4.
Then, you can click the
Start
button to erase your data. To confirm the operation, you'll need to enter 0000, and then click the
Erase
button to start
deleting iMessage
apps from your device.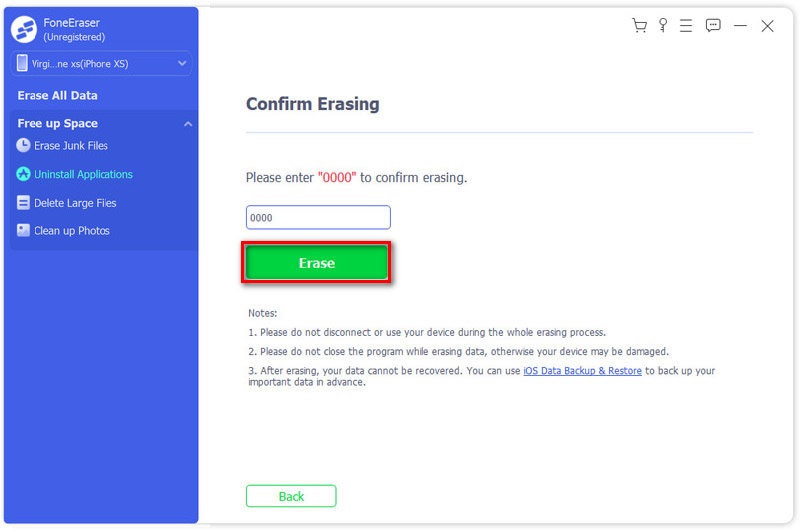 With FoneEraser, you can wipe out all the contents thoroughly.
Part 3. FAQs of Deleting iMessage Apps
What can I do with iMessage apps on iPhone?
With iMessage apps, you can collaborate with others in a conversation, decorate messages with stickers, share a song, and more.
Can I manage iMessage apps?
You can add apps to your Favorites so you have quick access to them in the app drawer. You can also reorder apps in the app drawer, remove the ones you don't want, and more.
How to uninstall stickers on iMessage In iOS 17?
You need to open Messages and tap the Compose button to start a new message. Or go to an existing conversation. Swipe left over the app drawer and tap the More button. Then, swipe left over the app, then tap Delete.
Conclusion
In this post, we have shown the detailed answers on how to delete iMessages apps like Game Pigeon. We have also introduced FoneEraser for you to erase your iMessages and apps and other iOS devices data thoroughly. If you have other questions about deleting apps in the iMessage bar or erasing iPhone data, please feel free to leave messages below this article.

Leave your comment and join our discussion