Four Ways to Back Up iPhone WhatsApp Chat and Voice Messages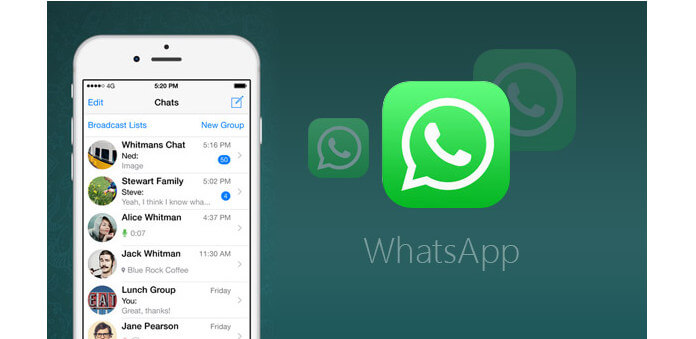 I want to uninstall WhatsApp messages from my iPhone SE, and replace with WeChat to contact with my business partner in China conveniently. Before doing that, how can I back up my important WhatsApp messages?
WhatsApp is the international chatting tool for friends/family contact or business dealings. The text messages or voice messages on WhatsApp will become the important part when using WhatsApp. However, many of you like Nathan may want to back up WhatsApp messages on iPhone just in case. So the question is that how to back up WhatsApp messages on iPhone. In the following description, we will state it in details.
WhatsApp has its Android and iOS version for users to download for a free but convenient use. Here we only take iPhone as an example to tell how to back up WhatsApp messages history, including voice messages, text messages, and messages attachments.
Method one: Back up iPhone WhatsApp messages and videos via iCloud Drive
WhatsApp cooperates with Apple, so it definitely will get the superiority in some aspects. Here, WhatsApp messages backup on iPhone can be done with WhatsApp itself. What you need is an iCloud account and WLAN.
Step 1On your iPhone, tap "Settings" > "iCloud" > "iCloud Drive" > slide "iCloud Drive" and "WhatsApp" to ON.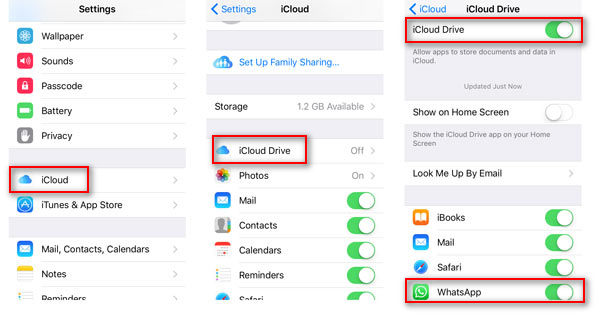 Step 2Hit "WhatsApp" > "Settings" > "Chats" > "Chat Backup" > turn on "Back Up Now" to back up chat history.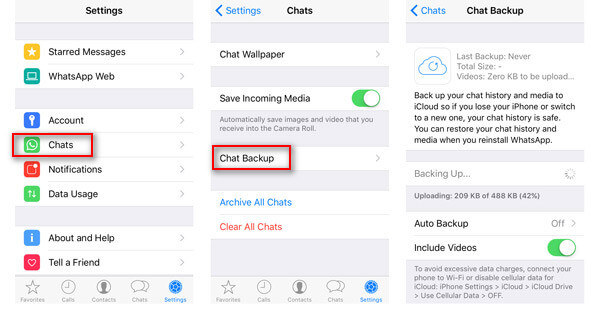 If you like, you could turn on "Include Videos" to back up WhatsApp videos for restoring in future. Also you are allowed to slide "Auto Backup" ON to make WhatsApp messages and videos automatically.
Also, you can restore WhatsApp by uninstalling WhatsApp. And then you need to install WhatsApp, log in your WhatsApp using your original account. Once you sigh in WhatsApp, you will be asked to restore the backup from iCloud.
Method two: Back up WhatsApp voice and text messages from iPhone to PC with WhatsApp Extractor
From the above method, you will notice that WhatsApp chat history will be backed up to iCloud. iCloud users may notice that, iCloud only backs up messages information, but never lets you view the messages details online. Moreover, for your voice messages, it always comes no option for backup. So here you are advised to use WhatsApp Extractor. What you need is an USB cable, and download this WhatsApp backup software.
Step 1 Download WhatsApp Extractor
Download this software to your computer, and install and launch it after successful installation. Connect your iPhone to PC and this tool will detect your iPhone automatically.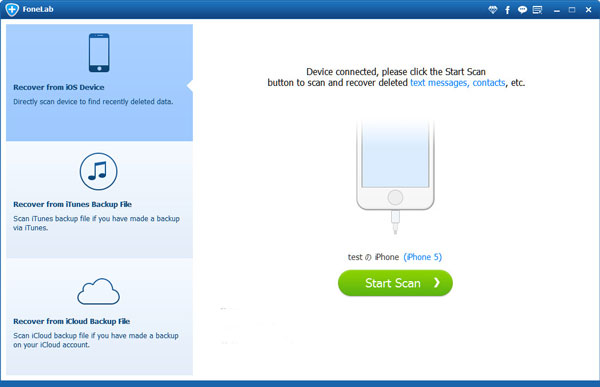 Step 2 Scan iPhone
Choose "Recover from iOS Device" to scan your iPhone. This software will take seconds to scan your iPhone.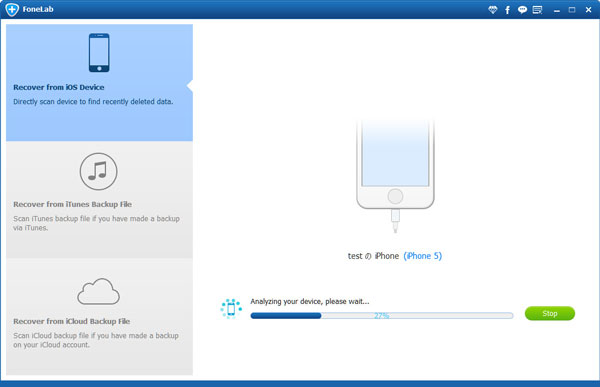 Step 3 View and back up WhatsApp messages
In the scanning result, you will find your iPhone data will display on the interface. You can click "WhatsApp" and "WhatsApp Attachments" to view your WhatsApp messages, voice text messages/call and WhatsApp videos. After checking the messages, you can click "Recover" to save WhatsApp messages to computer.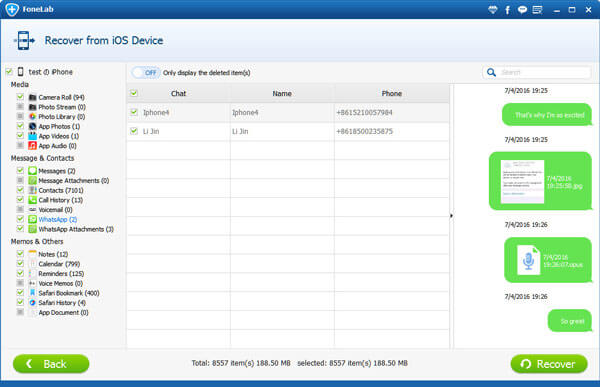 You can learn the steps from the video below:
Method three: Transfer iPhone WhatsApp messages to PC via Email
Apart from the above two methods, there are another method to back up WhatsApp message from iPhone to PC with Emails. What you must prepare is WLAN and your Email address.Apart from the above two methods, there are another method to back up WhatsApp message from iPhone to PC with Emails. What you must prepare is WLAN and your Email address.
Step 1Go to WhatsApp and navigate the conversation you want to back up on PC.
Step 2Hit the contact person name on the top, then scroll down to find "Export Chat". In the pop-up option, you can choose "Attach Media" or "Without Media" to add attachments (photos or videos).
Step 3After that, choose "Mail" to enter the receiver's Email address to send WhatsApp to the Mail.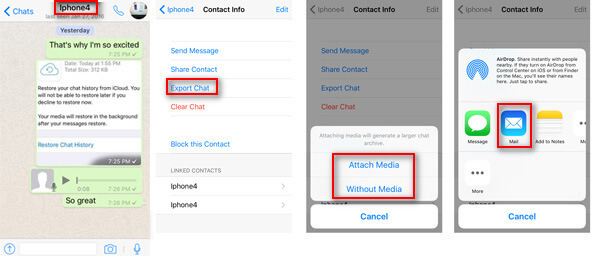 In this way, you will find your WhatsApp messages will be saved as TXT after logging in your Email address on computer. However, you will find it is a little troublesome to back up WhatsApp messages by one by one contact person.
Method four: Back up WhatsApp messages to Mac with AirDrop
iPhone users may not miss one of the important tool, AirDrop, which is the helpful program for between iOS devices and Mac.
Step 1Repeat step 1 and 2 in the method three to pack your text messages and messages attachments.
Step 2In the transferring way, you could use "AirDrop" by swiping from bottom to up, choose "Everyone" to find your Mac. Tap it to share the WhatsApp messages backup to Mac.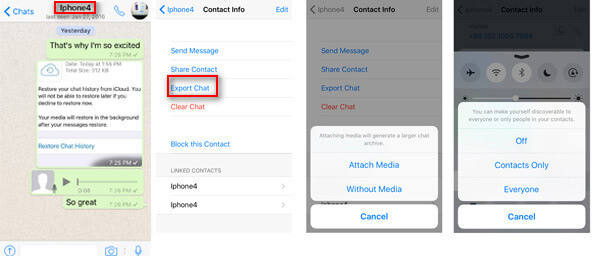 Not only WhatsApp messages, contacts, photos, etc. are also supported by AirDrop. Check here to know how to backup contacts on iPhone with AirDrop.
The above four ways to help you back up iPhone WhatsApp messages are useful for you? Find the easiest way to make WhatsApp messages backup by yourself.
For Backing up or recover WhatsApp messages on Android, you can refer to WhatsApp messages recovery from Android.