Ultimate Approach to Convert HEIC to GIF and Create Animated GIF Easily
Have you ever wondered if it is possible to turn HEIC into an animation? Well, the answer is no. Other than that, you can't turn it into an animated film, and non-Apple devices can't natively view the HEIC file once they receive it. Unlike if you turn the Apple new standard format into a GIF. Why did we mention GIFs? Because it is viewable and it can perform an animated film as well. If you are interested in converting HEIC to GIF, you are on the right blog. We've introduced a complete tutorial on how to do it quickly and effectively.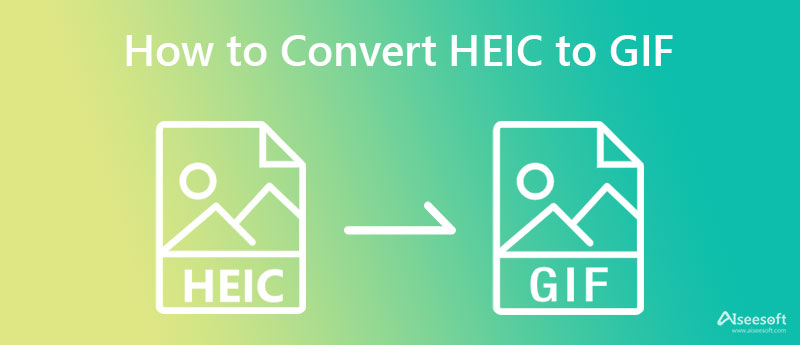 Part 1. Top Ways to Convert HEIC to GIF Animation In Less than a Minute!
Aiseesoft Video Converter Ultimate has two features that you can use freely to optimize to make a HEIC to animated GIF in a single click. With it, you can fully customize and turn your HEICs into an animation like a professional would do to their images. Unlike other GIF editors you can download, this app natively supports Apple's new image format and can do many things to it when you want to turn them into animation. But first, you will need to install the app on your Mac or Windows by clicking the download button below, installing it, doing the WinRAR process, and clicking Start Now.
You can follow the steps we added below as we teach you how to convert HEIC files to GIFs using two different approaches that you can only use in this software. Read them first before you choose which way to use them.
Steps on How to Convert HEIC to GIF Using GIF Maker:
GIF Maker features allow you to upload limitless HEIC files here and save them as GIFs. If you want to create a mini-slideshow animation out of HEIC images, then this is the solution that you are looking for.
Step 1:
Next, go to the
Toolbox
, and click
GIF Maker
to open this feature.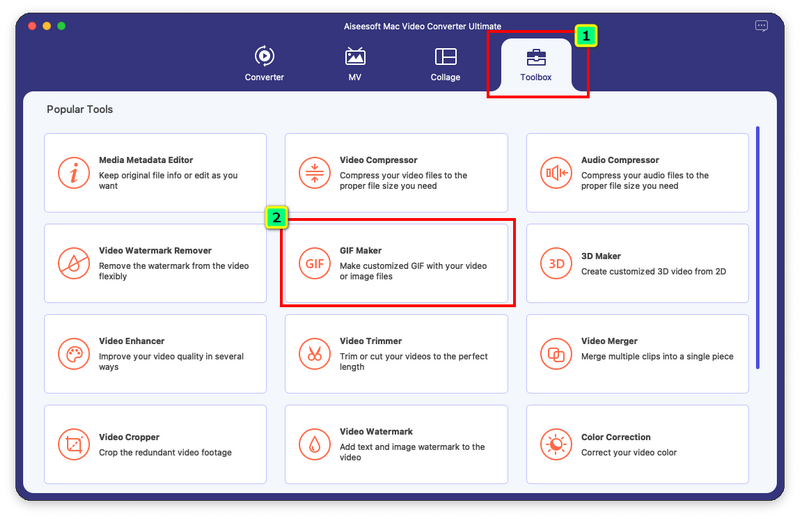 Step 2:
Press
Photo to GIF
to upload the HEIC file you want to turn into a GIF here.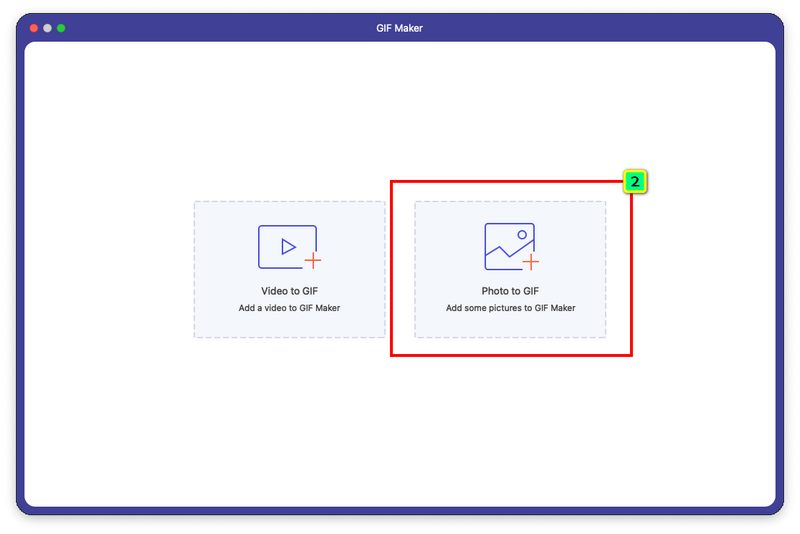 Step 3:
You can change the Output Setting based on your preferences, then click
OK
to proceed.
Step 4:
Hit the
+
icon to upload more of your HEIC files here so that they will become animated when you export.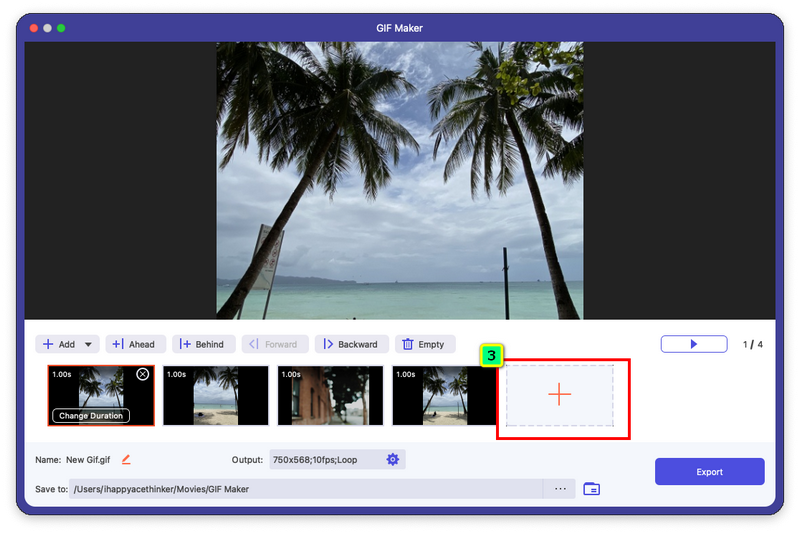 Step 5:
To download the final output on your drive, click
Export
.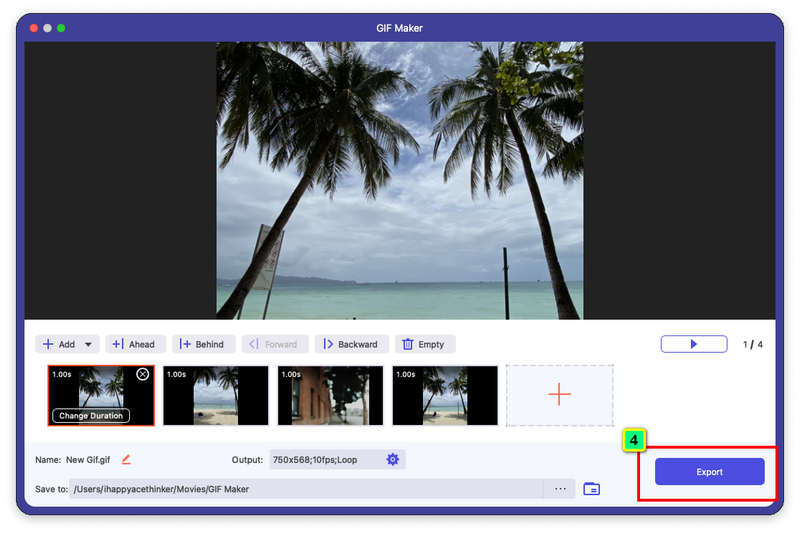 Steps on How to Convert HEIC to GIF Using MV Feature:
Want to add some razzle-dazzle to the GIF animation by adding effects on it? If so, MV is another go-to solution that you might want to try. It is one of the most impressive features you can use here because it adds a touch of magic to the final output. You can turn your HEIC files into an eye-catch GIF by following the indicated steps below.
Step 1:
On the welcoming interface, hit the
MV
menu.
Step 2:
Near the bottom, press the
+
sign to upload the HEIC file you want to turn into an animated GIF. You can upload HEIC files as many as you want.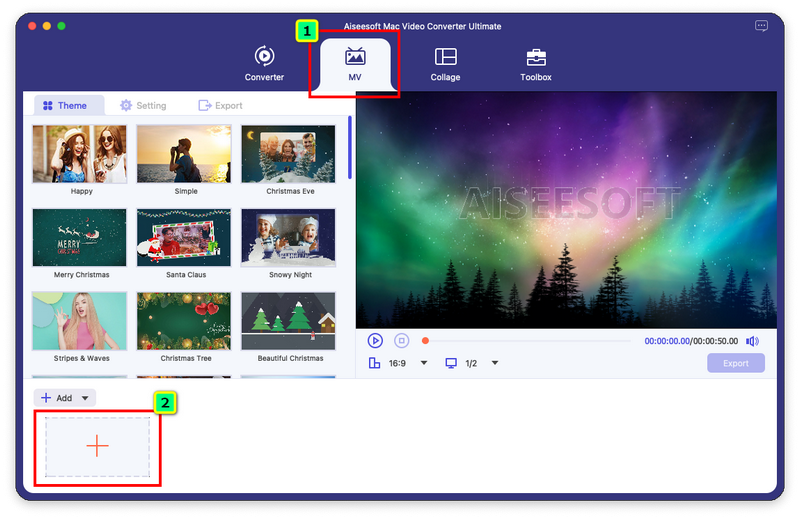 Step 3:
Under
Theme
, choose which effects you want to add to your final output. Some effects aren't pre-installed, so you will need to download some to be applied to the GIF you are creating.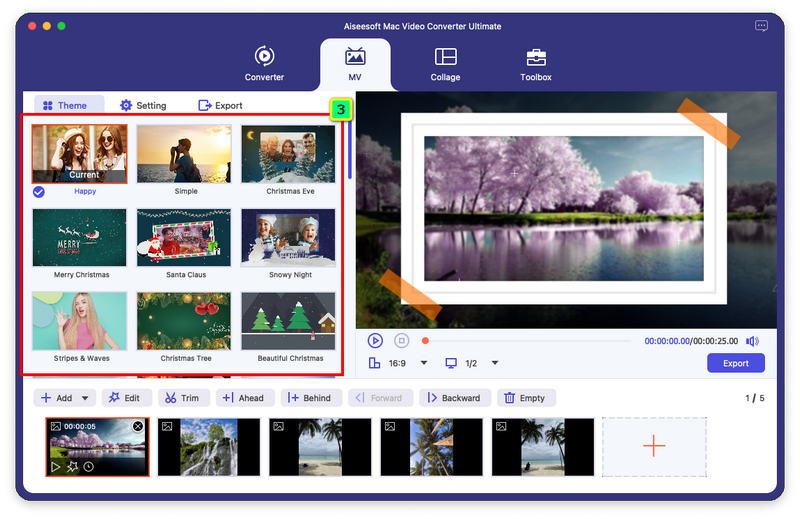 Step 4:
Press the
Export
button and change the format to
GIF
to save the file as .gif.
Optional: Do you want to make your animated GIF go loop? If so, tick the box so it will repeat forever when you export the GIF.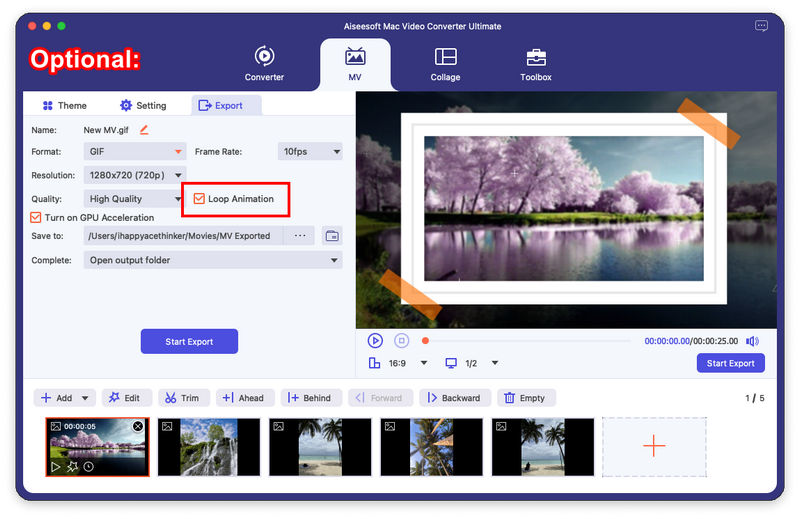 Step 5:
At last, start processing the HEIC to GIF file on your computer by clicking
Start Export
.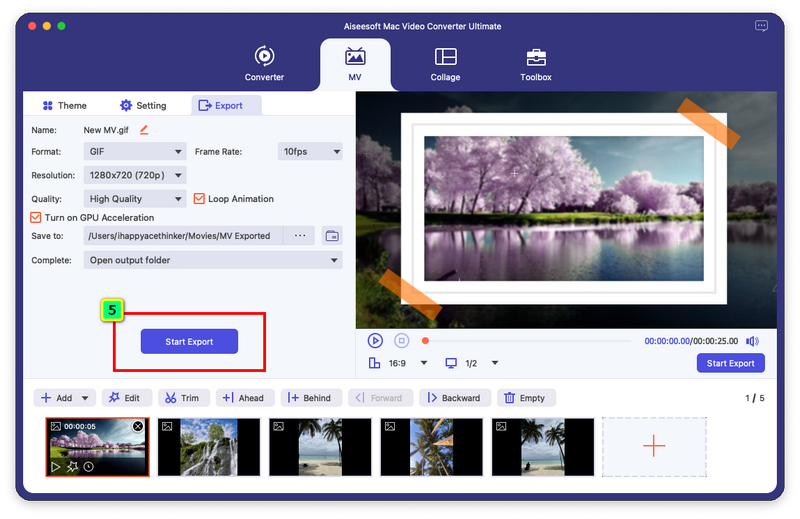 Part 2. Best HEIC to GIF Converter on the Market to Convert HEIC into Popular Image Format
Aiseesoft HEIC Converter is a simple converter capable of turning HEIC files into a popular format. With this software, you can turn your image into a compatible format that is viewable on any device you have in less than a few clicks. What if you have multiple HEIC files and want to process them all at once? Is it possible to do it here? Yes, it is! This app supports converting HEIC files in a batch without degrading the quality of it so that you can enjoy the original quality even if the format isn't the same.
Unlike other converters you can use, this software can keep the EXIF data that is bound to your HEIC file when you need it. If you are interested in how this app works, you can download the app on your Windows and Mac.
Part 3. FAQs on How to Convert HEIC to GIF
How to convert HEIC files to JPG with Google Drive?
You can convert HEIC to JPG with Google Drive by following the tutorial we added in this article. Read it carefully to know how to do it effectively without losing its original quality.
What tools should I use to view the HEIC file?
With Apple's new image format, there aren't many devices that can natively view the file in HEIC format other than Apple products. Due to that problem, many manufacturers developed HEIC viewers that you can download on your device to view the HEIC file without trouble.
Is HEIC supports more color bit than GIF?
The truth is that HEIC has more depth in color-bit than the GIF, which means that every image you have in the format of HEIC presents the best image quality and detail. Because GIFs do supports a low color bit and can't produce a high-quality image as HEIC.
Conclusion
This article shared the best ways to convert HEIC to GIF with the developed software that Aiseesoft produces. You can see that even a simple tool like this can create high-quality output. Pro or not, you can master using these features that you can get on Aiseesoft Video Converter Ultimate. After converting the HEIC files, you can now enjoy the animation that the GIF provides, and you can view the images more easily, even if you don't use a third-party image viewer downloaded on your device.
So, what do you think of this article? Did the information we added here help you? Share this information with others so that you can help them as well. More questions about other problems or such? You can contact us by leaving a comment below, and we will surely reply to it and do our best to solve it with you.

Leave your comment and join our discussion