How to Convert Your HEIC Images to PNG on Desktop or Online
Both HEIC and PNG are image formats. HEIC is great because store high-resolution images with small file size. Therefore, they won't take up too much space on your iPhone or iCloud. However, as a new image format, HEIC is not widely used on the systems and platforms out of Apple. It makes sense that many people asked how to convert HEIC to PNG or other photo formats online. This guide will show you four ways to do the job on PC/Mac easily.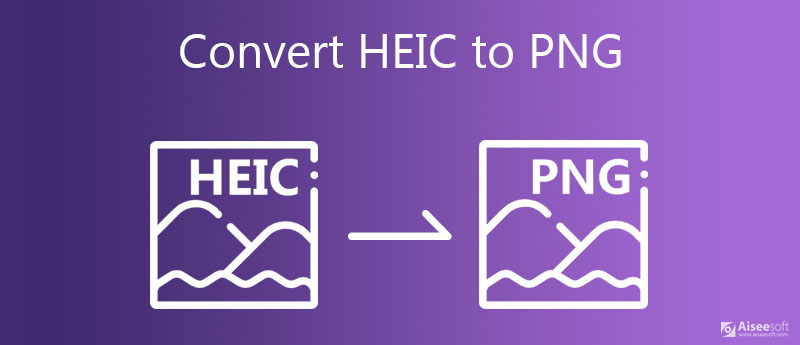 Part 1: Best Way to Batch Convert HEIC to PNG
When you realize you need to convert HEIC to PNG, you may have accumulated tons of images. In such case, you'd better look for a tool with the capacity of batch converting, such as Aiseesoft HEIC Converter. It is built-in the multi-thread and hardware acceleration, so performs quickly.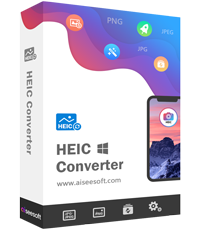 Downloads
How to Convert HEIC to PNG in Batch
Step 1: Import HEIC images
Install the best HEIC to PNG converter on your computer and launch it. The converter is compatible with Windows 10/8/7/XP and Mac OS X. Moreover, it is completely free of charge. Click the
Add HEIC
button to add the HEIC images that you want to convert. Or drag and drop the images into the main interface.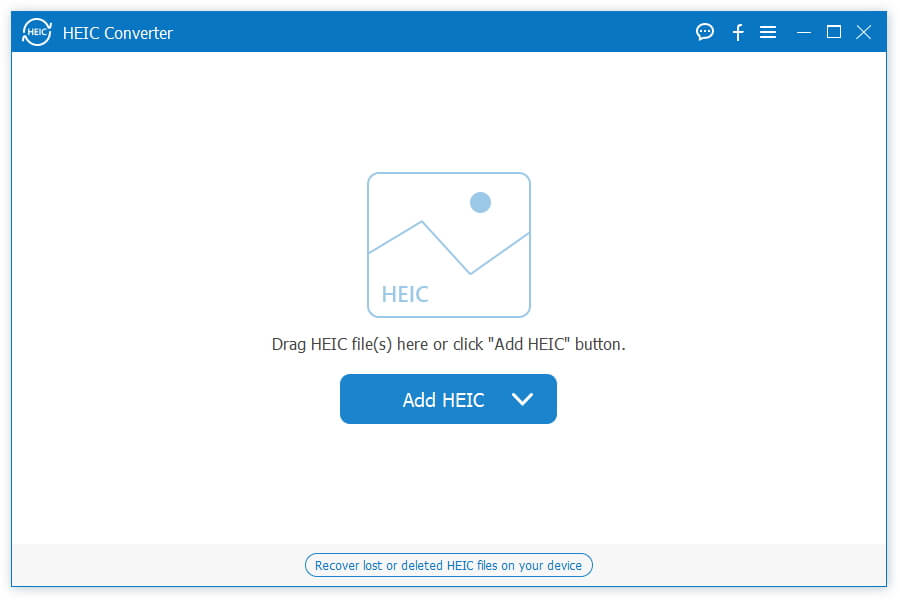 Step 2: Set PNG as output format
After HEIC loading, you will see the
Conversion Settings
panel on the right side. Click and expand the
Format
option and choose
PNG
. Next, hit the three-dot button in
Output Path
area and select a specific folder to save the output. Then decide the output quality in
Quality
area. To maintain the metadata, check
Keep Exif Data
.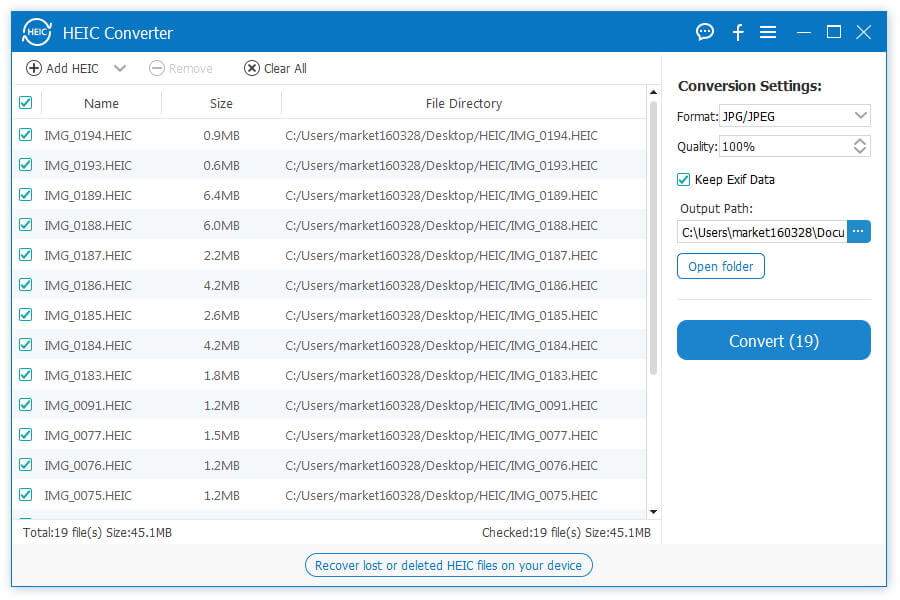 Step 3: Convert HEIC to PNG
Once you click on the
Convert
button, the HEIC to PNG converter will do the rest job. A few seconds later, you will find the PNG images on your hard drive.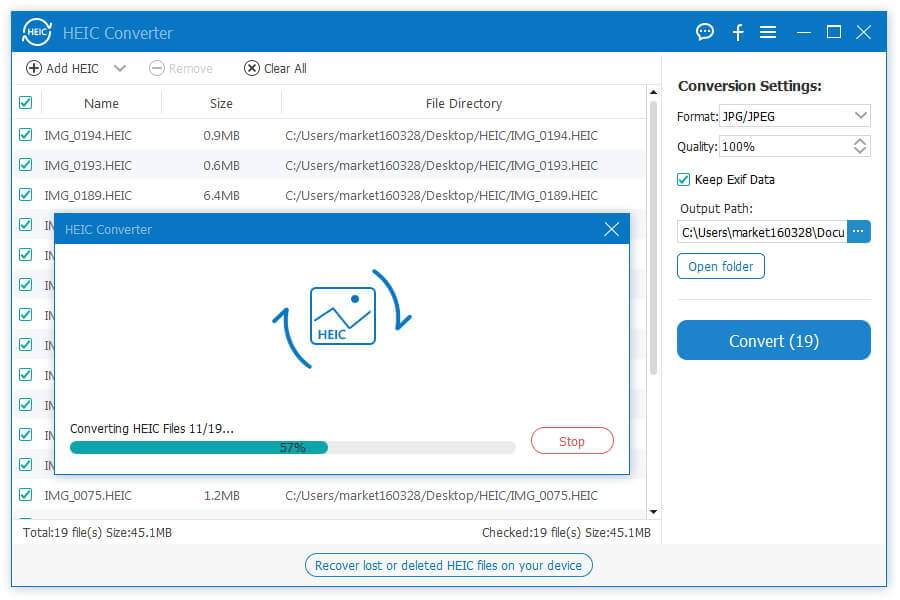 Part 2: How to Convert HEIC to PNG Online
Sometimes, you just need to convert several HEIC images to PNG occasionally. Aiseesoft Free Online HEIC Converter is a convenient choice. It does not ask you to install any software and do the conversion. Moreover, this web app is free of charge with no registration or other limit. It lets you process up to 10 images. Here are the steps below.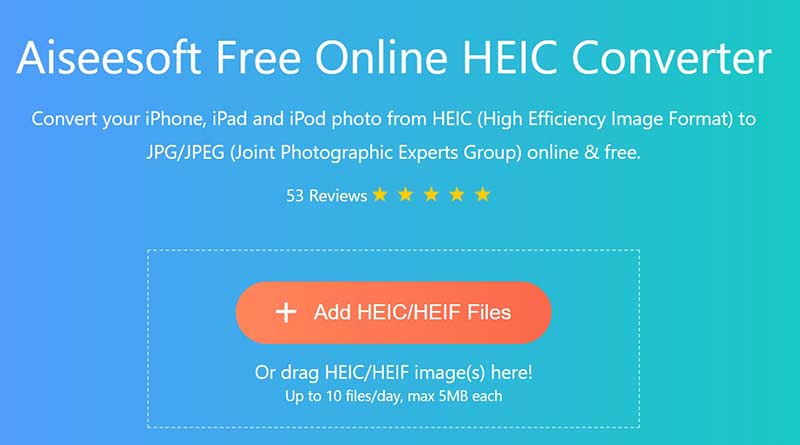 Step 2:
As long as photo uploading finishes, the web app will convert them online immediately.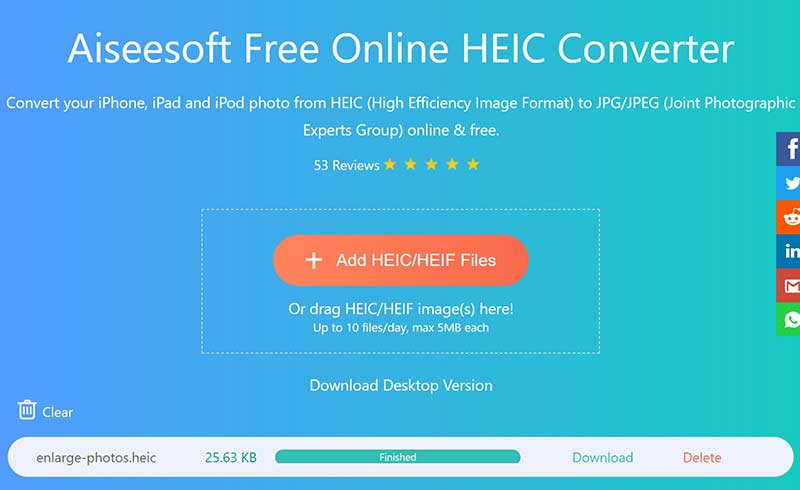 Step 3:
Wait for the process to complete and download the converted images to your computer.
Note: It is pretty fast, but the real time is determined by your internet connection and hardware. By default, it will convert HEIC to JPG/JPEG format. Then you can convert the output to PNG with another web app or desktop software.
Part 3: How to Convert HEIC to PNG on PC/Mac for Free
Today, more and more photo editors are compatible with HEIC. Paint 3D on Windows 10, for example, supports opening HEIC and convert it to PNG. On Mac, the built-in Preview app can meet your need. However, you should understand that they all have some downsides. Paint 3D can only convert one image per time, so it is a waste of time if you have many HEICs. Moreover, it is only available to Windows 10. Plus, both Paint 3D and Preview cannot optimize your photo quality.
How to Convert HEIC to PNG on Windows 10
Step 1:
Find the HEIC image on your computer, right-click on it, choose
Open with
and pick
Paint 3D
.
Step 2:
Click on the
Menu
option at the upper left corner, choose
Save as
and click
Image
. Then the save-as dialog will show up.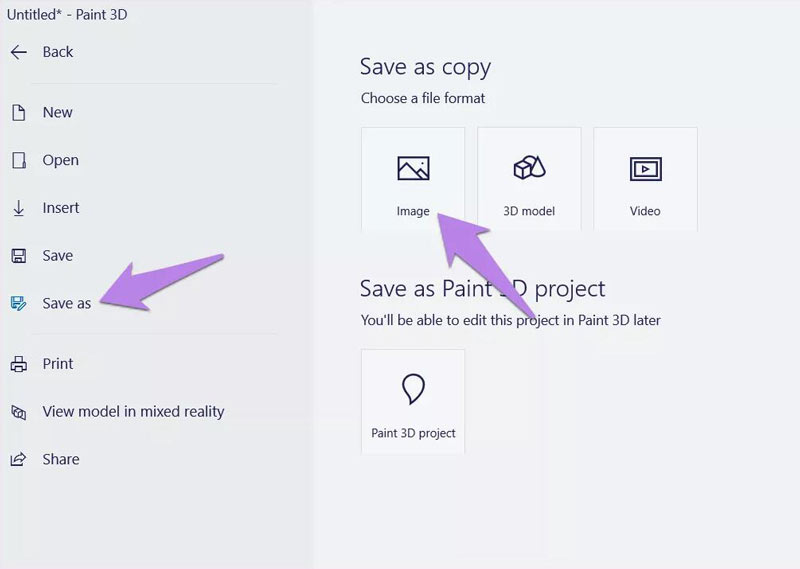 Step 3:
Make sure to select
PNG
from the drop-down list under
Save as type
section. If the HEIC image contains transparency and you wish to keep it, check the box next to
Transparency
.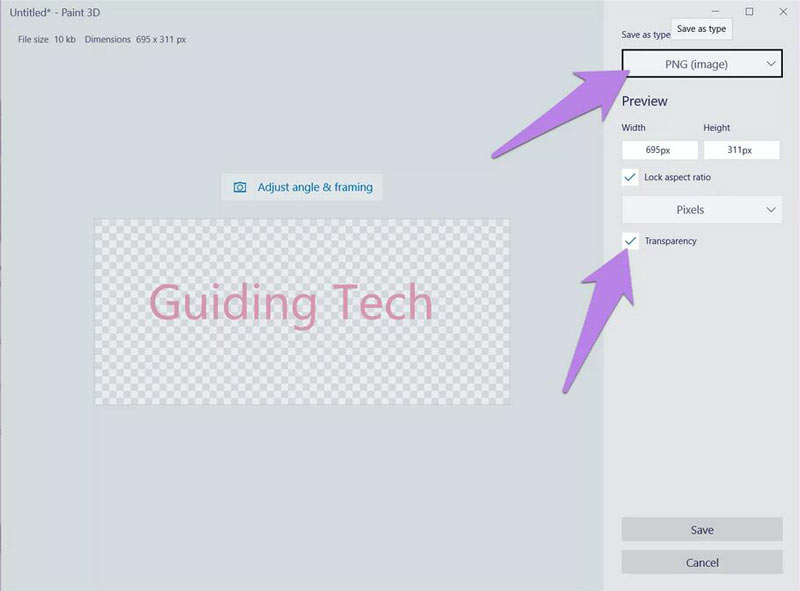 Step 4:
Finally, click on the
Save
button to convert the HEIC image to PNG while keeping the transparency.
Note: MS Paint 3D is only able to convert a HEIC image at one time, although it is preinstalled on Windows 10 and you can use for free. If you have a lot of images, it is not a good option.
How to Convert HEIC to PNG on Mac
Step 1:
Open the
Finder
app on your Mac when you need to convert HEIC to PNG. Find the images, select all of them, right-click on one of them, choose
Open with
and select
Preview
.
Step 2:
Go to the
Edit
menu on the top menu bar and choose
Select All
. It will highlight all HEIC images in Preview.
Step 3:
Then go to the
File
menu and choose
Export Selected Images
option. It will trigger the export dialog. Select a location folder to save the output and click the
Options
to display more options.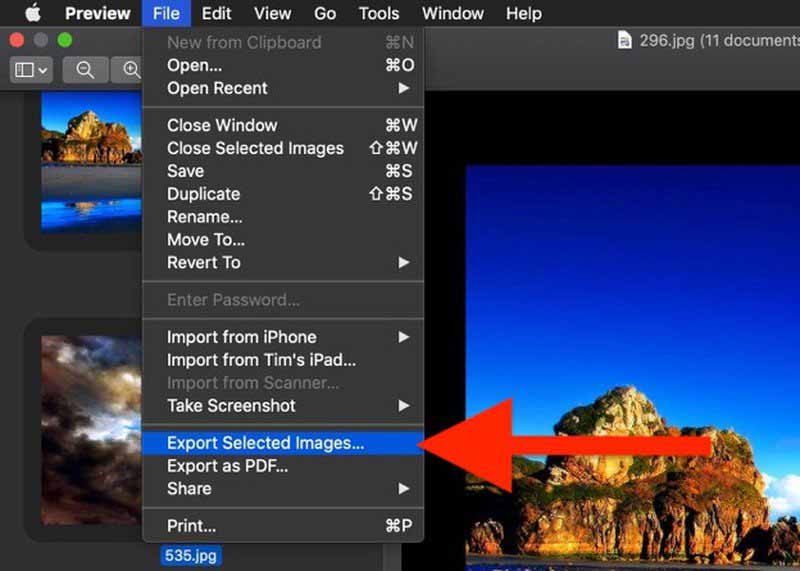 Step 4:
Unfold the
Format
drop-down list and choose
PNG
. Then move the Quality slider until you are satisfied.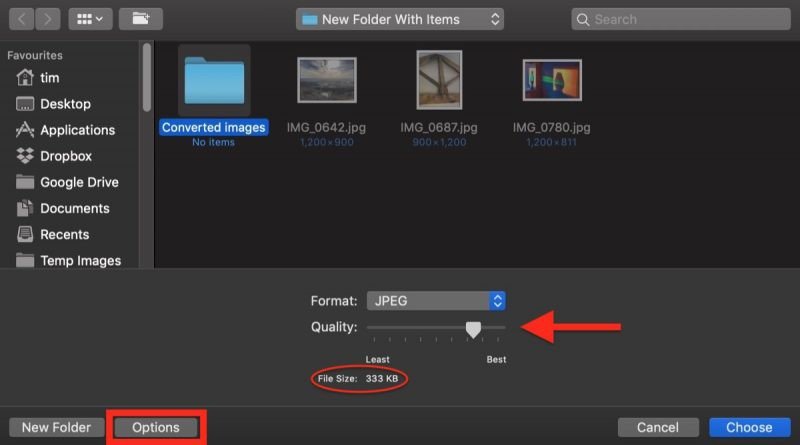 Step 5:
When you are ready, click on the
Choose
button. Then a progress indicator will replace the export dialog. Once it is done, you will find the PNG images in the chosen folder.
Note: If you just convert one HEIC image to PNG in Preview, just go to the File menu and select Export.
Part 4: FAQs about HEIC to PNG
How do I convert HEIC to JPG on iPhone?
In fact, you can directly convert HEIC to JPG on iPhone when taking photos. Go to the Settings app, select Camera and tap Format. Switch from High Efficiency to Most Compatible. Then shoot photos again and they will be saved in JPEG format but not HEIC.
Why iPhone save photos as HEIC?
HEIC is the new image format developed by Apple for iOS 11 or later. It compresses images without losing much quality. In another word, HEIC produce pretty good image quality in small file size. Apple introduced this format in order to help users save space.
Can Windows or Android open HEIC?
As a new image format, HEIC is not compatible with all systems. However, Windows 10 and Android P can open HEIC since they have built in the corresponding codec. For other systems, you still need to convert HEIC to PNG or other images format and open them.
Conclusion
This guide has talked about how to convert HEIC to PNG on your desktop or online. You may encounter problem when opening HEIC on PC or sharing it to social media. The best way to view HEIC images is to convert them to commonly used photo formats. If you do not mind the downsides, the preinstalled Paint 3D and Preview can do the job easily. However, Aiseesoft HEIC Converter is more powerful. It is not only easy to use, but also able to convert HEIC in batch. More questions? Please leave a message below.

Leave your comment and join our discussion