Top Paid and Free Video Editing Software Review
As the development of information and technology, it is easier for us now to shoot footage with 4K recording function phones, DSLRs, mirroless cameras, drones, action cams, etc. With bundles of video clips, what we try to do next is do some editing to make them more fantastic or funny and share them with our family and friends. Then, you may need video editing software. Different people may have different inquires for video editing functions, however, there would be some basic function all the video editor would comply. If you are an video making enthusiast try to take more time on editing your footages, follow the guide to find the best video editing software for yourself according to your need.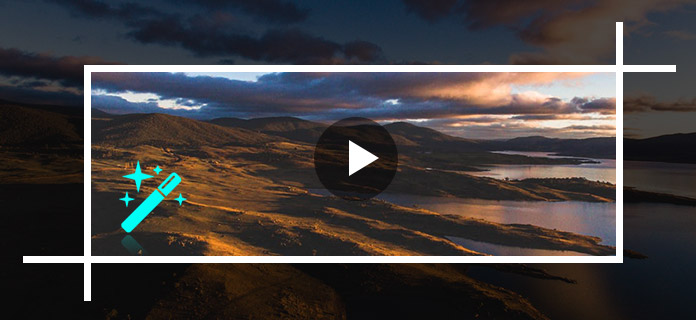 Part 1: Video editing software: what is the basic functions
According to the user's point of view, the most important thing for the best video editor software would be easy to use and with lots of editing tools. Of course, which kind of video tools you will need will depend on whether you are a starter of video editing or an advanced user for movie editors. But some basic functions would be essential for both of the users:
1 Video and audio input formats
It is important to know the video editing software supported input video and audio formats. As there are different kind of video shooting devices that would provide different clip formats, it would be nice if the video editing application can support as much popular video and audio formats as possible. Currently, iPhone and more Android phones support 4K video recording, so support 4K format input would be very important.
2 Supported output formats
As lots of people would share their videos directly after editing, it would be nice the output formats of video editor to support the widely used online video formats. And as the new H.265 High Efficiency Video Coding (HEVC) standard come out, the best video editing software would also support exporting to H.256 formats.
3 Timeline and storyboard editng mode
Most of the video editor programs would offer a basic and an advanced editing mode for users. Storyboard mode would be easy for beginners without using a lot of editing tools to make your own movie. For timeline mode, you may have multi video and audio tracks to make more flexible and precise control of your video clips.
4 Cut, trim, rotate, join or split video clips
That would be a very basic video editing functions. All the video editing apps would let you easily rotate your phone shot videos, cut or trim video footages in a more narrated way and join or merge clips to make funny effects.
5 Effects and transitions
As a good video editing software, it will offer you special effects like animated transitions, picture-in-picture (PIP), chroma-key (also called green screen), etc. It also offers filters to enhance video colors, apply creative effects and distortions. Some of the video editing programs also offer a lot of themes and templates to help you make great video easily.
Part 2. 10 best free video editing software review
After getting the basic knowledge of the essential video tools that video editor would offer, let's introduce 10 great free video editing applications for your reference and hope you can get the one for your current use.
Basic comparison chart of free video editing software
| Video Editing Program | Input Formats | Output Formats | Edting Mode | Editing Tools | Effects & Filters |
| --- | --- | --- | --- | --- | --- |
| Free Video Editor | 100+ popular formats including 4K | 100+ popular formats including H.265 | Simple editing mode | Rotate, crop, clip, join | Basic video/audio effects parameter setting, video enhance, watermark (text/ picture) |
| Windows Movie Maker | 12 video formats, and MOV, MP4 added now | WMV, AVI | Simple Timeline mode | Cut, trim, rotate, join videos | Transitions, intro/text, sound effects, etc. |
| VirtualDub | AVI | AVI | Simple editing mode | Delete video segments, append new one or record existing one | Filters for arbitrary resizing, rotation and cropping, grayscale converting, changing simple values |
| VideoPad Video Editor | All common video file formats | Common video formats including AVI, WMV, MPV, DivX, etc. | Storyboard and Timeline mode | Join, rotate, trim and split video clips | 3D video editing, adding text, overlay and effects to 360 degree videos, chroma-key |
| OpenShot Video Editor | Support many video, audio and image formatsv | Same as input formats | Timeline mode | Clip resize, scale, trim, snap, rotate and cut | Compositing, image overlays, watermarks, title templates and 3D animated titles |
| Wax | AVI, WAV | AVI, MPEG, WAV, Flash | Timeline mode | Zoom, crop and pan videos | 2D and 3D, explosive and various natural particle effects |
| Avidemux | Support various file types | Same as input video formats | Simple editing mode | Basic video editing without audio editing | Filters, add subtitles, adjust colors and brightness levels |
| Blender | AVI, MPEG, QuickTime and 3D | AVI, MPEG, QuickTime and 3D | Timeline mode | Video cuts and splicing, video masking and more | Effects, speed control, adjustment layers, transitions, keyframes, filters and more |
| VSDC Video Editor | Support virtually all popular codecs and video formats | Same as input codes and video formats | Timeline mode | Basic video editing tools including rotation, cutting, etc. | Wide range of filters, overlays, transition effects and color correction abilities |
| Lightworks | Support 4K, SD and HD formats | Export video for SD/HD, up to 4K | Timeline mode | Basic video editing tools and easy timeline editing and trimming | Many effects and advanced color correction with keyframes and visual effect routing |
10 free video editor review
No. 1 - Free Video Editor

Free Video Editor is a easy to use video editing software to rotate, clip, crop, watermark and convert video and audio files on your Windows and Mac.
Pros:

Support various video and audio formats including 4K and H.265 input and output;
Provide basic video editing tools to rotate, flip, crop, clip, join and watermark footage.

Cons:

Without timeline or storyboard editing mode;
Provide few video effects and lack of transition and filters.
Free Download
Free Download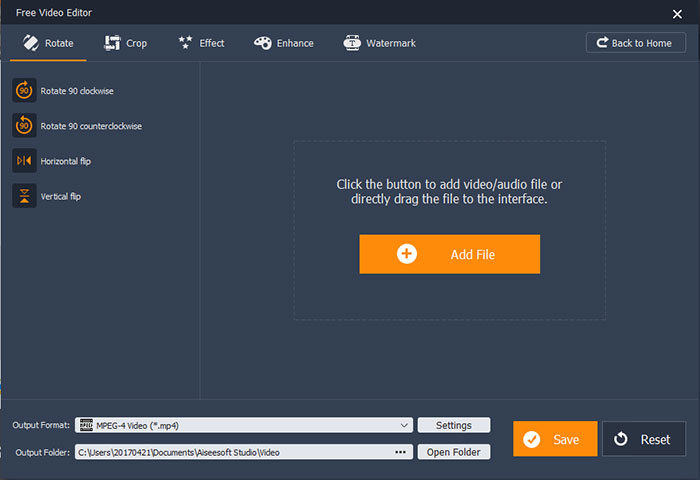 No. 2 - Windows Movie Maker

Windows Movie Maker is a free video editing tool for Windows users. It can help users to make home movies with drag-and-drop easily.
Pros:

Support adding titles/credits, audio track, timeline narration and Auto Movie;
Offer some video effects and transitions which can be modified by XML code.

Cons:

Support limit video and audio formats and no 4K output;
The operation process is not smooth and easy to freeze.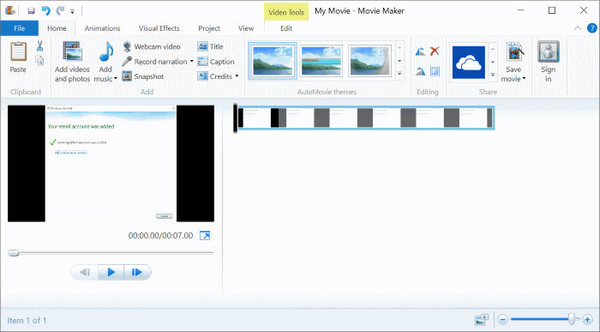 No. 3 - VirtualDub

VirtualDub is a video capture and editing program for Windows (Windows 98/ME/NT4/2000/XP/Vista/7 included). It is streamlined for fast linear operation over video.
Pros:

Support batch-processing for large numbers of video files;
With capability to extend with third-party video filters.

Cons:

Only support few video formats (AVI, MPEG-1);
Lack of great video editing power.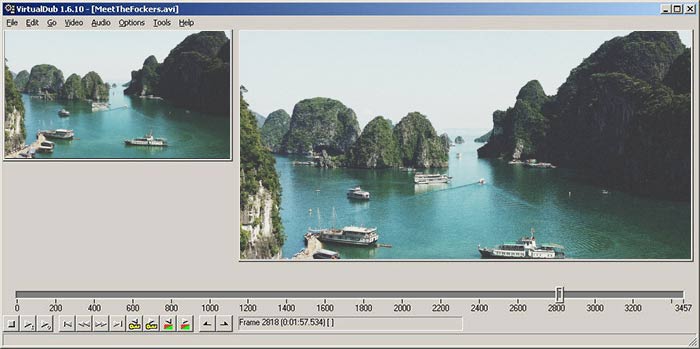 No. 4 - VideoPad Video Editor

VideoPad Video Editor is a free video editing software with intuitive interface and helps users to make movies with ease.
Pros:

Offer stunning video transitions and effects including 3D and 360 degree video editing;
Support adding unlimited editing tracks for complex projects.

Cons:

Lack of automatic video creator, themes, templates and slideshow creator;
Not support audio mixing and surround sound configuring.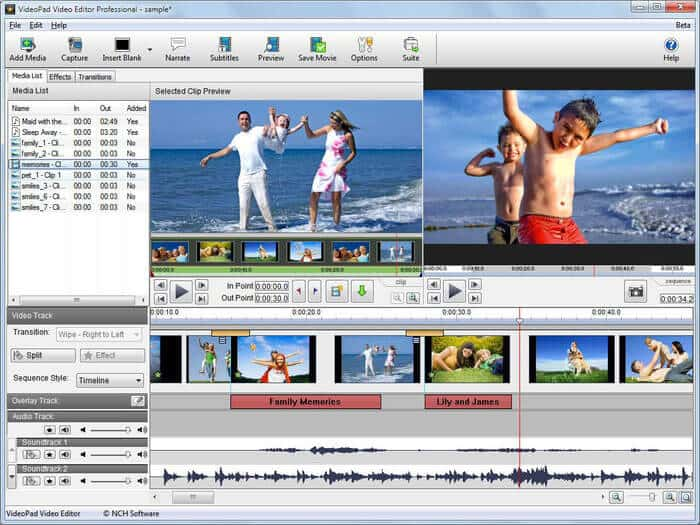 No. 5 - OpenShot Video Editor

OpenShot Video Editor is a open-source video editing software with simple user interface and supports Linux, Mac and Windows computer.
Pros:

With video editing tools including trimming, slicing, etc;
Offer video effects, slow motion and time effects and 3D animations.

Cons:

Lack of storyboard mode to make easy video slideshow;
It is not very easy to handle and master.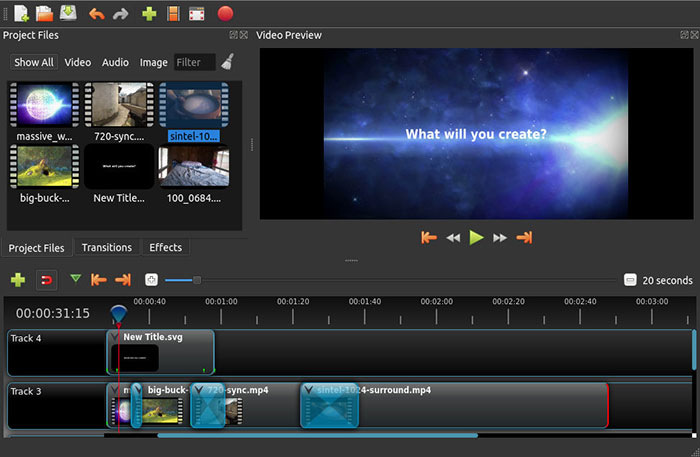 No. 6 - Wax

Wax is a good video editing program for both home users and professionals. It can be used as a stand-alone application or as a plug-in to other video editors.
Pros:

Support a wide range of video formats;
Easy to use and be able to create special effects;

Cons:

Only offer limited video editing functions;
The appearance is rather old fashioned.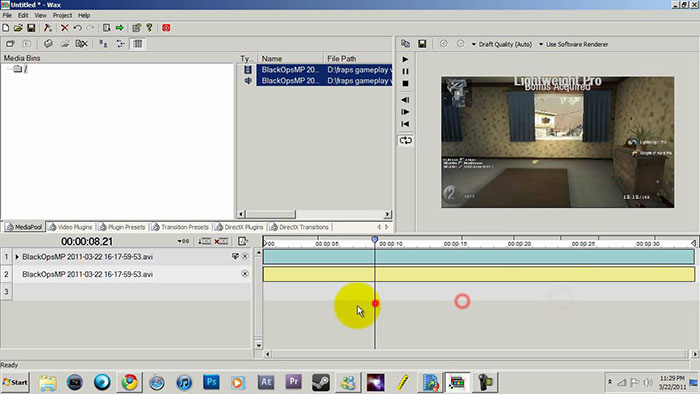 No. 7 - Avidemux

Avidemux is a free video editor which can be used to accomplish simple cutting, filtering and encoding tasks.
Pros:

Support various file types including AVI, MPEG, MP4, etc.
With clear interface and sharpening and de-noising filters.

Cons:

No timeline mode;
Without creative effects or transitions.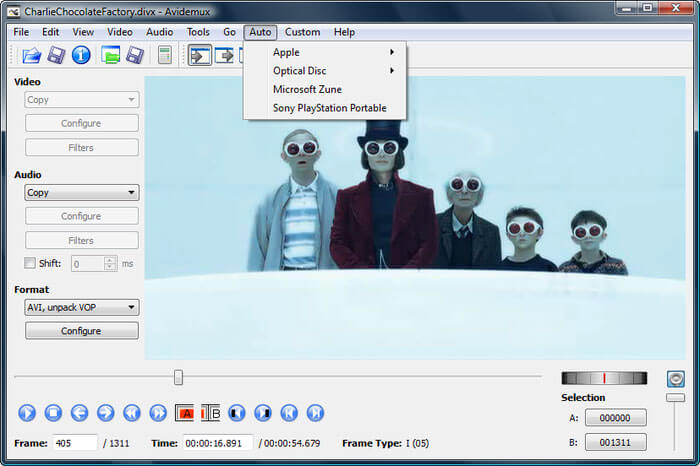 No. 8 - Blender

Blender is more than a video editor as it also contians 3D animation suite that allows for modeling, rendering, motion tracking and more.
Pros:

32 slots available for adding video clips, audio clips, images, and effects;
Offer transitions, speed control, filters, adjustment layers and more.

Cons:

All the functionality would be a little overwhelming for amateur;
Mainly focus on 3D content, would be a little complex for 2D file editing.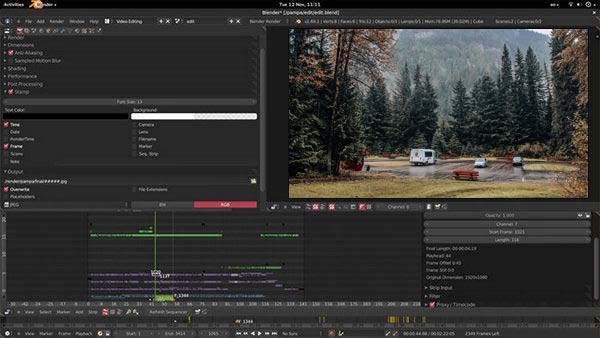 No. 9 - VSDC Video Editor

VSDC Video Editor can produce some seriously professional-looking video and is designed to serve users with smooth editing experience.
Pros:

Support every major video format;
Offer advanced video and audio effects like object transformation and color correction, etc.

Cons:

Hardware acceleration need to be disabled before exporting videos;
Some functions can be used after upgrading to the Pro version.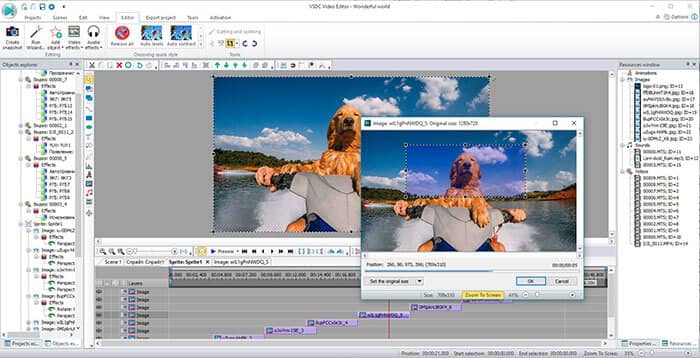 No. 10 - Lightworks

Lightworks has been at the forefront of film editing over 25 years and used on many of the finest films in cinema history.
Pros:

Support editing up to 256 video, audio and still image clips;
Support 4K, SD and HD video formats.

Cons:

Interface is too technical to use for many people;
Lack of some features in free version.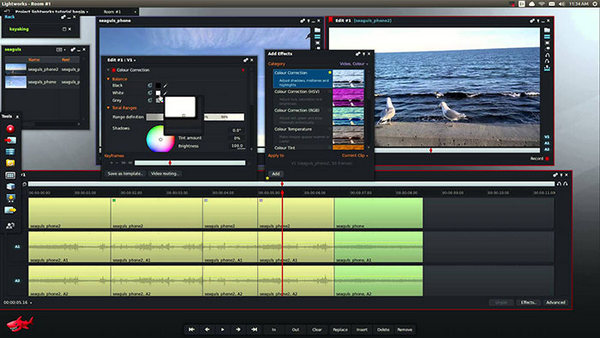 Part 3. 10 best paid video editing software review
For some users are very familiar with video editing skills and use lots of time of creating videos, they may need more professional video editing tool like real video makers. The following 10 great paid video editing software may meet their needs.
Price: $19.99
Adobe Premiere Pro CC offers a start-to-finish professional video production solution. It works for any video format and is compatible with PCs and Macs so it is a flexible editing solution for professionals.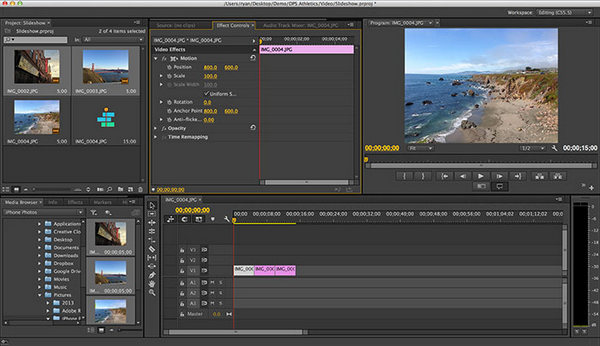 Price: $299.99
Final Cut is the professional video editing program from Apple and the software choice for most professional Mac users. It is fast and powerful with a wide video tools like transitions, templates and effects to enhance your videos.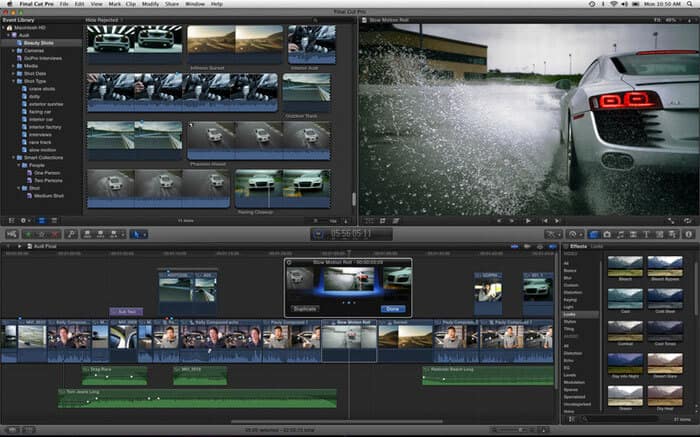 Price: $79.99
Corel VideoStudio Pro X10 is video editing software which is great for a user who wants to make videos for friends, family and an online audience. It continues offering most feature-packed video editing packages around.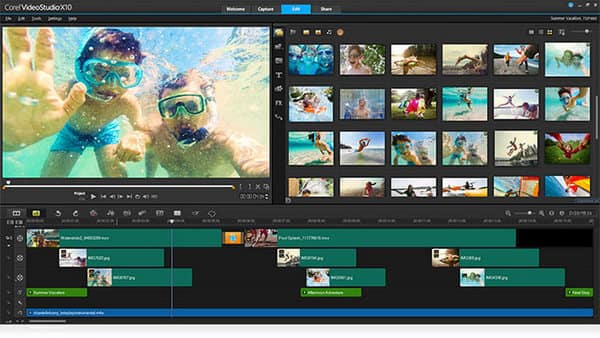 Price: $69.99
CyberLink PowerDirector is the fastest and most capable consumer-level video editing software for Windows. It is an ideal program for beginners and casual users as its delicate balance of making program accessible to new and novice users.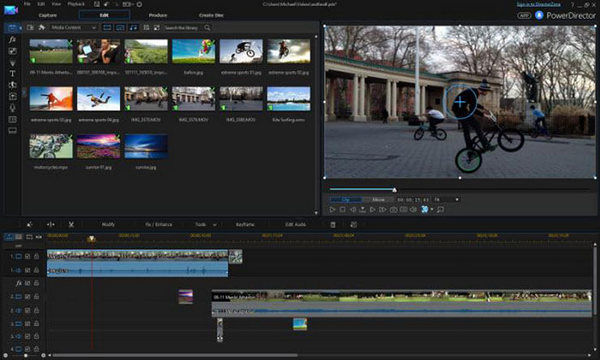 Price: $59.95
Pinnacle Studio 20 is a fast, full-featured and near professional-level video editing application which support 360 degree VR, 3D and multi-cam video editing. It is a good choice no matter making simple or complex video projects.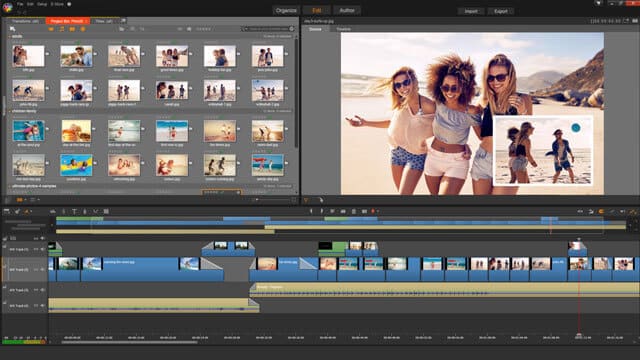 Price: $49.99
Vegas Movie Studio 14 uses drag-and-drop workflow for fast video editing. It provides intelligent workflows, easy video editing, industry-leading audio editing tools, impressive audio and video effects, color correction and more for users.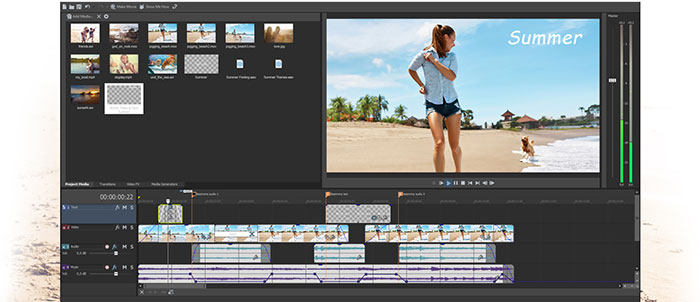 Price: $69.99
Magix Movie Edit Pro is a video editing program that allows you to achieve professional-level results with a comsumer-level program. It has many tools the Hollywood pros use to make movies, TV shows and commercials.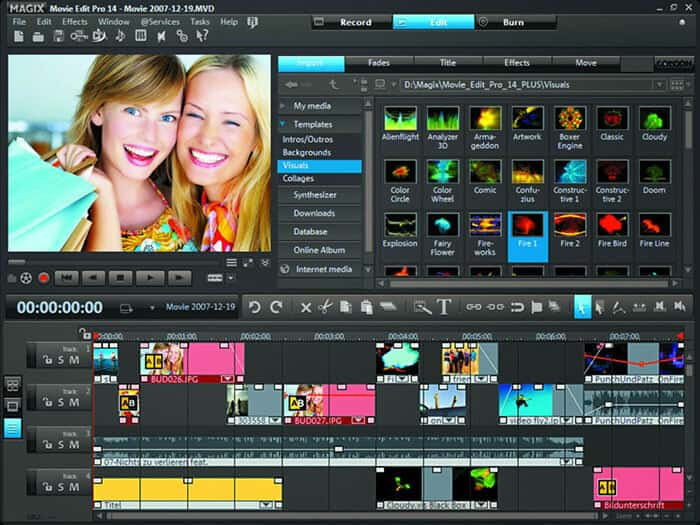 Price: $69.99
Adobe Premiere Elements 15 is an easy-to-use and consumer-level video editor with lots of effects and guidance. It is a good place to start your video editing education and create top-notch projects as you learn.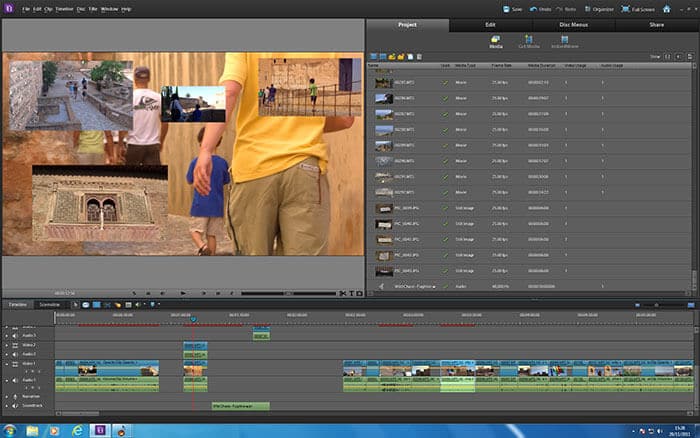 Price: $49.95
Nero Video 2017 is a decent video editing software with two editing modules which allow you to choose which style of editing is right for you. It is a powerful and useful editing application once you learn how to use it.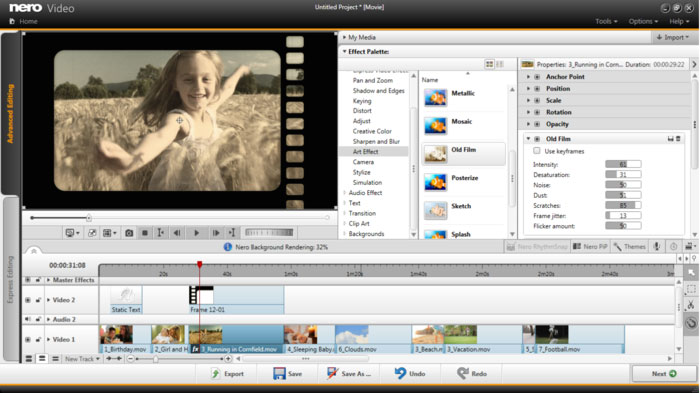 Price: $39.95
Movavi Video Editor is a video editing software which can help you to edit, cut, splice and alter your videos. It can also capture screen video and audio and saves video and still images in a wide range of compatible formats.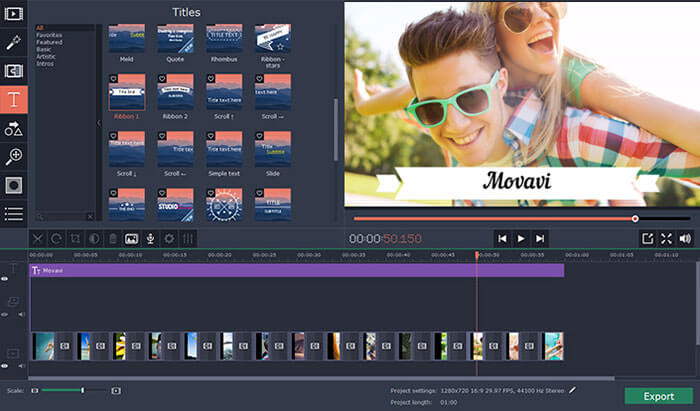 Best video editing software reviews
Paid Video Editing Software
Pros
Cons
Rate
Adobe Premiere Pro CC
• Support unlimited number of video tracks;
• Offer multi-cam and 3D editing.
• Lack of automatic motion tracking;
• Not support keyword tag media.
Apple Final Cut Pro X
• Support 4K XAVC-S format and exporting to H.265;
• Multi-Cam editing and keyword tag media is available.
• Not support automatic motion tracking and lack of 3D video editing;
• Price is a little high and only support Mac OS X.
Corel VideoStudio Pro X10
• Offer a full video editing tools and features;
• Support 360 degree VR content, masking and time-remapping.
• Have only one main video editing track;
• Lack of keyword tag media feature.
CyberLink PowerDirector 15
• Make easy for beginners to learn video editing without sacrificing advanced features;
• First support 360 degree VR footage.
• Lack of keyword tag media feature;
• Lack of Mac version of this software.
Pinnacle Studio 20
• Combine timeline and storyboard workflows for maximum usability;
• Offer unlimited number of video tracks.
• No automatic motion tracking;
• Only ultimate version supports video stabilization, 4K and 360 degree editing tools.
Vegas Movie Studio 14
• Support adding up to 200 editing tracks to craft complex video project;
• Support for High DPI monitors.
• Lack of storyboard mode;
• Omit several advanced features like motion tracking and 360 degree editing.
Magix Movie Edit Pro
• Support placing any type of media on the editing tracks of timeline;
• Offer both storyboard and timeline mode.
• It is slow to download and install effects library;
• Lack of high-end effects, 360 degree video editing and automatic shot match.
Adobe Premiere Elements 15
• Offer many ways to learn how to use its array of video editing tools;
• Support 4K video formats and automatic motion tracking.
• Support limited device and lack of social sharing optimization choices;
• Not support multi-cam editing and 3D editing.
Nero Video 2017
• Offer library of more than 400 effects, transitions and enhancements;
• Support unlimited number of video tracks.
• The interface can be counterintuitive and takes a bit of time to master;
• Not support 4K formats and exporting to H.265.
Movavi Video Editor
• Support cutting, trimming and joining video clips;
• Offer effects and transitions tools and slideshow creation.
• Lack of some strong video editing tools as most of the professional video editing applications offers;
• Take up high amount of system resources.
Part 4: Video guide: how to edit video with free video editing software
Try to do the basic video editing? You can watch this video tutorial and learn how to use the basic video editing tools to do the video editing with free video editor.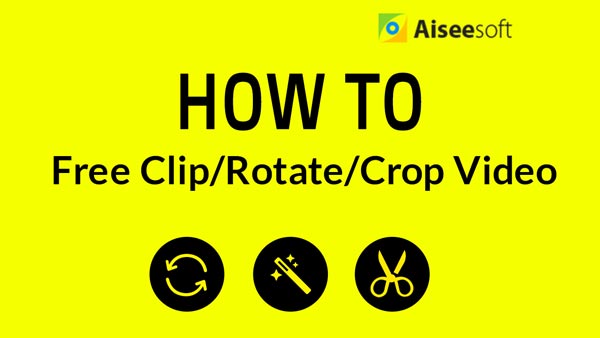 Tips: try to find the best free video editing software for Mac? You can read this article and find the suitable free Mac video editor for yourself according to your needs: 10 Best Free Video Editing Software on Mac OS X in 2021