How to Get Rid of Bing Redirect Virus on Mac (Chrome, Safari, Firefox)
I've been using the same MacBook Pro (OS X Yosemite 10.10.5) for nearly 10 years, and I have had no more than 2 or 3 problems with malware and things of that nature. I use Chrome as my browser for most things, and Google is my default search engine. Over the last few weeks, when searching in Google, my browser will redirect me to Bing on occasion. I would really appreciate some help. Thanks so much.
Whenever I search on Google or in my search bar, the Google page will show up for about 1 second and then it will redirect the page to Bing. I have looked all over the internet and can't find anything that will get rid of this issue. Please help me!
Have you ever being redirected to Bing while searching in Google, Firforx or Safari on Mac? If you are also trapped in the Bing Redirect Virus on Mac like the users above, please keep reading and get to know what Bing Redirect Virus is, how did it get onto your Mac and how to remove it in details.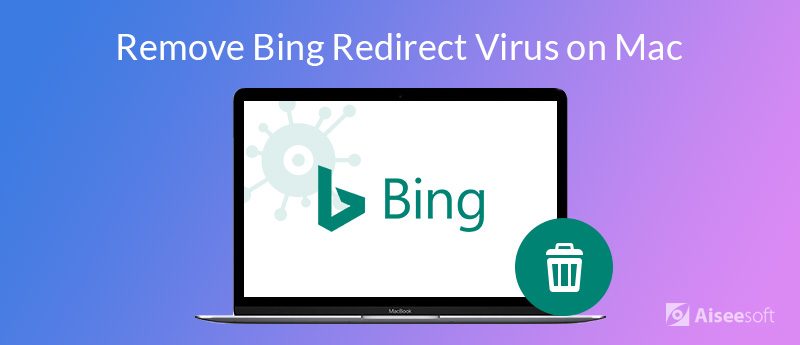 Part 1. Everything You Need to Know about Bing Redirect Virus
What is Bing Redirect Virus
Strictly speaking, Bing redirect isn't actually a virus. It does not replicate itself and copy itself from computer to computer over network or using shared storage. Bing redirect virus is a term used to describe a browser hijacker that intercepts your browser settings, whether you are using Chrome, Firefox, Safari, or other browser, and causes continuous redirects to bring users' traffic to sponsored sites.
But please note that Bing.com itself is a legitimate and safe website/search engine. It has nothing to do with the virus. It is the second most popular search engine in the world (after Google). The case is that the reputation of this popular search engine is misused as a disguise for the operations of various nasty potentially unwanted programs like browser hijackers. (See how to change default browser on Mac)
How does Bing ridirect virus affect your Mac?
Bing redirect virus is usually created by developers who also are a brand of some famous Potentially Unwanted Application (PUA) maker groups. Once Bing Redirect Virus lands on your computer, it initiates system changes and alters the shortcuts of each web browser installed on your Mac. Then it displays intrusive adverts and collects data such as your IP address, web searches, and sites visited, etc. So there is high possibility that your private information may be leaked. That's all done to earn money for the hackers who created it.
How did Bing redirect virus get on Mac
Try to recall whether you have downloaded and installed any applications recently, especially freeware. Browser hijackers often use a deceptive software marketing method called "bundling" - stealth installation of third party software with regular software/apps. Bundling is used to trick users into installing unwanted apps (such as browser hijackers) together with regular software. Software developers hide these apps in "Custom", "Advanced" and other options/settings of the installation/download processes. And this PUA usually comes along with free software. To avoid it, be cautious when you are recommended to download some freeware, make sure you know what they are and that they are safe. Also avoid downloading software from sites that use proprietary download managers.
Part 2. How to Remove Bing Redirect Virus on Mac
To remove Bing redirect virus from Mac, you can follow the steps below.
Step 1.
Click Go > Utilities to open Activity Monitor.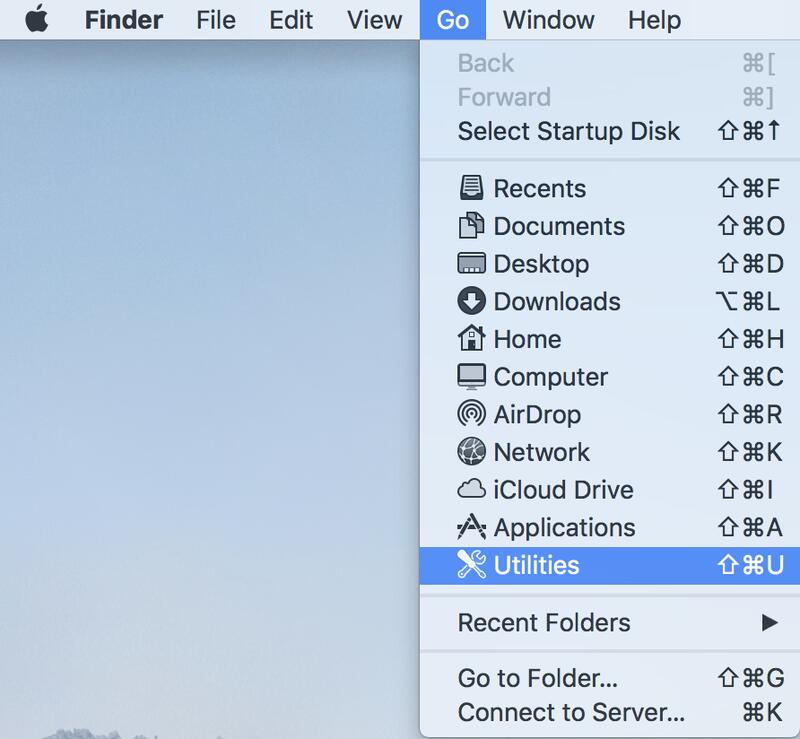 Step 2.
Under Activity Monitor, look for any processes that look suspicious. If you are not sure, you can google the name of suspicious processes.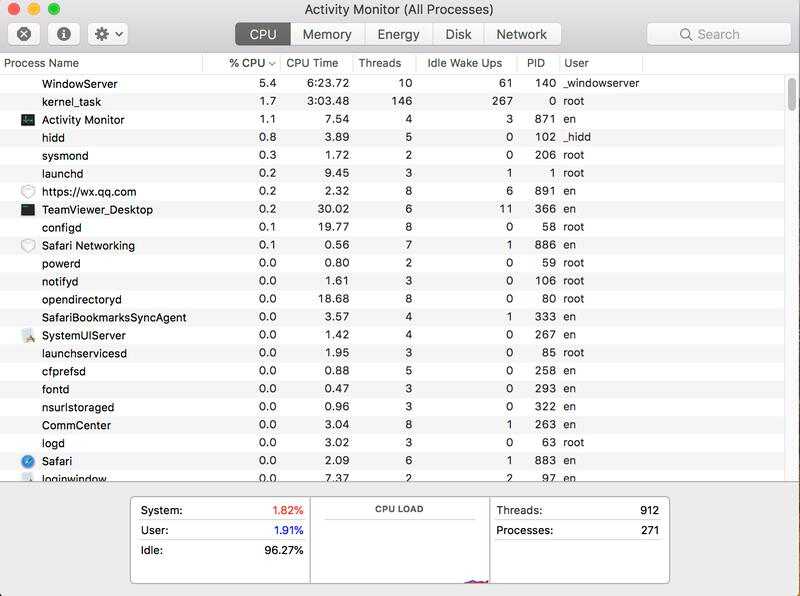 Step 3.
If you find one, select it and click Quit Process.
Step 4.
Now go to your Applications folder. Look for any application that you don't remember installing or looks suspicious and uninstall it.
Step 5.
Go to Apple Menu > System Preferences, select Accounts and click the Login Items. It will come up with the list of the items that launch automatically when your Mac is started up.
Step 6.
Look for any suspicious or unwanted app and click on the "-" button.
Remove Bing redirect virus on Mac with professional software
It would be much more convenient and easier to remove virus from Mac with a professional Mac management tool. Aiseesoft Mac Cleaner is such a virus removal tool that enables Mac users to uninstall malicious or suspicious apps from Mac computer with ease.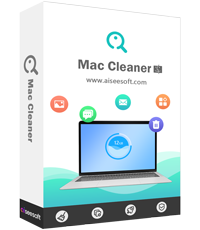 Downloads
Professional Mac management tool to remove junk files, large/old files, delete duplicate images/files from Mac computer.
Uninstall virus apps or unwanted apps and delete associated files thoroughly on Mac.
Monitor Mac performance in disk utilization, battery status, memory performance as well as CPU usage.
Support iMac, iMac Pro, MacBook, MacBook Air, MacBook Pro.
How to remove Bing redirect virus with Mac Cleaner?
Step 1.
Download, install and run this Mac management tool on your Mac. Mac Cleaner will automatically check the system status of your Mac.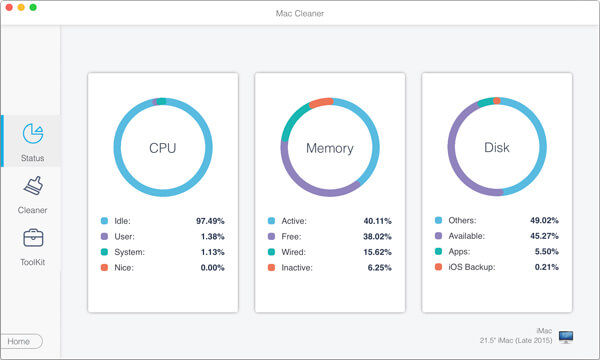 Step 2.
Click "Toolkit" and there are many useful tools available. To get rid of Bing redirect virus, please click the "Uninstall" option. Then click "Scan" to scan all the programs installed on your Mac.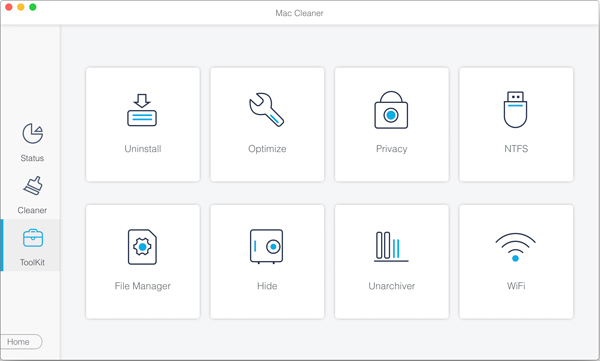 Step 3.
After scanning, click "View" to preview all the applications installed on your Mac.
Step 4.
Find and tick any suspicious or unwanted apps that may lead to Bing redirect virus, click "Clean" to remove them from your Mac.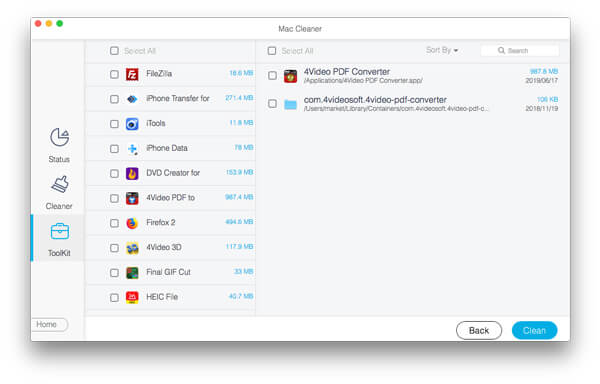 You can remove Bing redirect virus apps from Mac with a few clicks easily. Mac Cleaner can also help you clean up your Mac if your startup disk is almost full, speed up your Mac as well as monitor your Mac performance.
Part 3. How to Get Rid of Bing Redirect Virus from Mac Browser
Remove Bing redirect virus from Mac Chrome
Step 1.
Launch Chrome on your Mac.
Step 2.
Type "chrome://extensions" into the address bar.
Step 3.
Check if there is an extension you haven't installed by yourself or looks suspicious.
Step 4.
If you find one, click Remove next to the extension.
Step 5.
Now type "chrome://settings" into the address bar.
Step 6.
Scroll down to "On-startup" and check if the settings have been changed. Change it back to your preferred homepage if there is any change.
Step 7.
Go back to settings and select "search engine".
Step 8.
Select "manage search engines" and choose the engine you want to use in the drop-down menu next to "search engine used in the address bar".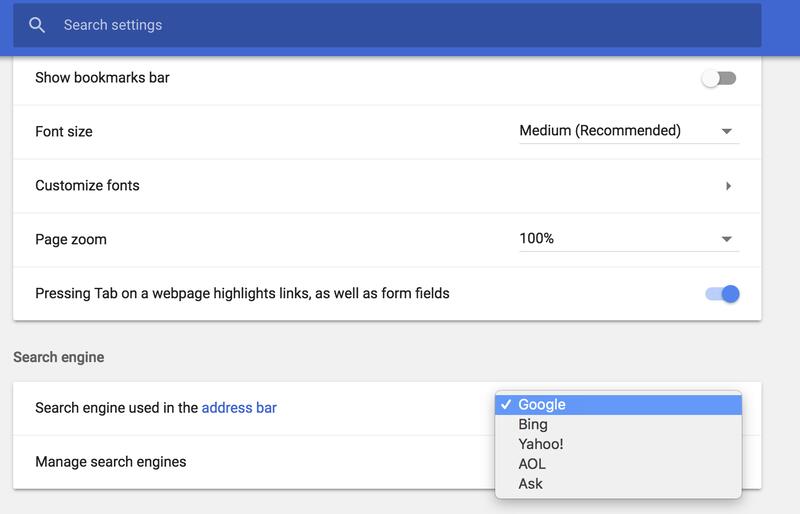 Remove Bing redirect virus from Mac Firefox
Step 1.
Launch Firefox and click on the three horizontal lines on the right of the toolbar.
Step 2.
Choose Add-ons and check all the extensions installed in your Firefox.
Step 3.
Select and remove any extension that you haven't added or looks suspicious.
Step 4.
Now click on the three horizontal lines again.
Step 5.
Choose Preferences and select Home.
Step 6.
Set "Homepage and new windows" to your preferred homepage.
Step 7.
Choose Search and set the search engine to the one you want to use.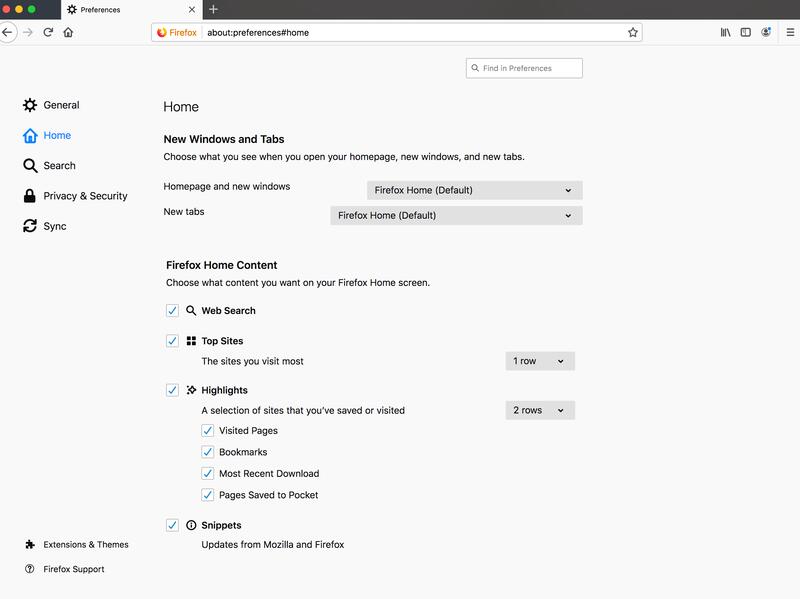 Remove Bing Redirect Virus from Mac Safari
Step 1.
Launch Safari on your Mac, click on the Safari menu and select Preferences.
Step 2.
Click on the Extensions tab and check all the extensions installed in Safari.
Step 3.
Select and uninstall any extension that you haven't added or looks suspicious.
Step 4.
Now go to the General tab.
Step 5.
Change the Homepage address to your preferred homepage.
Step 6.
Go to the Search tab and choose the search engine you'd like to use.
Conclusion
It would be frustrated to find yourself search in Google or Firefox but end up being redirected to Bing and displayed intrusive ads. What's more, you are also at the risk of personal data disclosure. If you are aware that you have encountered with Bing redirect virus, follow the guide above to remove it from your Mac.

Leave your comment and join our discussion